Taiwanese, Japanese firms in Myanmar staying put despite political unrest, but are laying low
Investors had piled into Myanmar after the military eased its iron grip a decade ago, but their fortunes have now turned.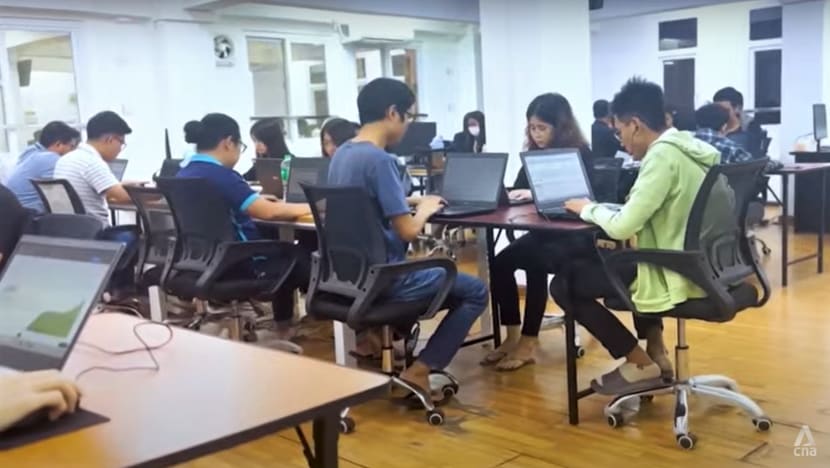 Some Taiwanese and Japanese businesses that started in Myanmar before the 2021 coup have chosen to stay put, despite the ongoing political unrest.
Myanmar was once known as the "last frontier" of Asia and the backyard of the vast Chinese market.
Investors had piled into the country after the military eased its iron grip a decade ago, paving the way for democratic and economic reforms.
However, the firms' fortunes suffered a dramatic turn for the worst after junta leader Min Aung Hlaing and his military seized power.
There are investors who now plan to tough it out, while laying low.
KEEPING A LOW PROFILE
Most Japanese and Taiwanese companies with operations in Myanmar declined media interviews, choosing not to draw attention to themselves.
After all, human rights groups have been targeting those involved in development projects in Myanmar, suspecting their investments have been a source of funding for the military regime.
The businesses also refused to comment on Myanmar's political situation, fearing backlash on their operations.
Japan began providing development assistance to Myanmar in 1954.
Many Japanese firms were actively investing in the country until 2020, but the flow of aid and investments has been disrupted since the 2021 coup.
The Japan External Trade Organisation (JETRO) said many Japanese financial institutions left the country after the coup.
For non-financial companies, one of the highest profile withdrawals was beverage giant Kirin, which sold its 51 per cent stake in a joint venture, Myanmar Brewery.
However, many others are staying despite the challenging environment.
As of June last year, there remains 413 Japanese companies registered with the Japan Chamber of Commerce and Industry in Myanmar.
Mr Yuichi Shibata, director of systems network company Brycen Myanmar, said: "Japanese firms had about 4,000 Japanese in Myanmar. At one point there were only 200 Japanese left."
"Our customers were leaving or reducing operations. When Myanmar, Yangon was in lockdown, I proposed to my headquarters in Japan to reduce our operation. But the answer was to take advantage of the situation to hire talented engineers. I was surprised. Our staff did not have much work to do," he said.
GROWTH POTENTIAL
Seeing Myanmar as the backyard of the vast Chinese market, Taiwanese businesses began entering the country in earnest after 2010.
Mr Andrew Yin, a Taiwanese garment manufacturing firm owner who has been in Yangon since 2003, said: "Myanmar has a lot of growth potential. It's likely to follow in the footsteps of ASEAN countries Thailand and Vietnam. So it still has plenty of room for growth."
He added, however, that Myanmar's unstable political situation is "a big problem".
"Politically, the coup is an unforgivable act to democratic countries. Customers don't want to buy your products because of political reasons. There's nothing you can do," he said.
At Huaxin Street in New Taipei City, known among locals as "Little Myanmar", an estimated 40,000 people originally from Myanmar reside there.
Taiwan's investments in Myanmar in the past 70 years totalled US$525 million, across industries such as garment, air conditioning, shoes, car parts and food and beverage.
The actual number is believed to be much higher, since many deals are done through a third country.
The estimated 200 Taiwanese companies with investments in Myanmar, have been badly hit by the 2021 coup that toppled the civilian government of Aung San Suu Kyi.
However, Mr Yin said he has no plans to leave the country for now, and is hopeful the political situation there will improve.
Brycen Myanmar's Mr Shibata said: "We hope good days will return to Myanmar, to Yangon. My staff and I want to overcome together, be positive and expand. Together, we always think about this."