Worry, fear weigh heavily on those in Singapore with loved ones in Myanmar
Those running businesses that serve the community have also faced some challenges following the coup in 2021.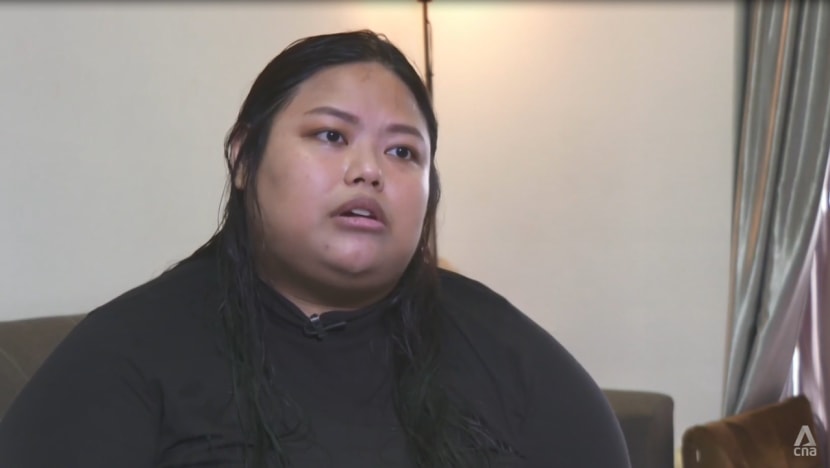 SINGAPORE: Ms Kate Mo yearns to visit Myanmar and pay her respects to her late grandmothers, who both died after being infected with COVID-19. 
But two years since their passing, she and her family have yet to fly over to pay their respects.
Their worry is that the ongoing political crisis there, following a military coup in 2021, may affect their return to Singapore. 
"It's easy to go in, but it's hard to come out again … places are being blocked out because of protests and so on," said the Myanmar national, whose parents moved here from Myanmar when she was seven years old.
The safety of her relatives who live there has, however, weighed on her mind heavily, as she has overheard the commotion that sometimes erupts when she is on the phone with them.
Ms Mo recounted once when she was on the phone with her aunty who lives alone, and her neighbour's home was raided.
"It started getting very rowdy. A lot of people came into their street, went into one house, (and started) rummaging," she said, adding that her aunty stayed safe by hiding in a storeroom.
"We were just very worried because anything could happen," said Ms Mo, who hopes to bring her relatives over to Singapore for a reunion. 
SOME BUSINESSES AFFECTED
The situation in Myanmar has affected others, like Madam Theresa Khin, in a different way. 
Mdm Khin, who provides remittance services as part of her family's business, and serves the Myanmar community here, said business has slowed.
"Normally, we use mobile wallet banking, internet banking but transactions for this are not smooth anymore," she said. 
She added that after the coup took place, banking procedures for Myanmar banks changed.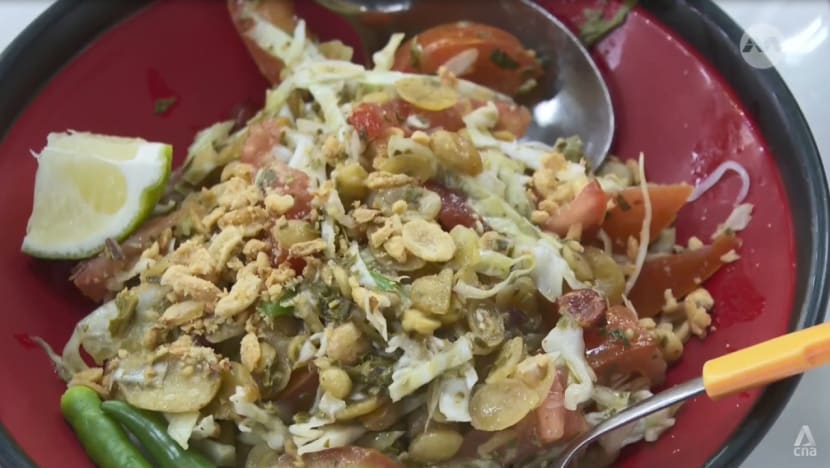 From no withdrawal limits previously, those in Myanmar can now only withdraw up to the equivalent of S$300 weekly.
Over in Clementi, eatery Little Myanmar faces a different set of challenges - getting a steady supply of ingredients for some of his dishes. 
"Picked tea, pickled ginger, there's only in Myanmar, no other place. So, I have to bring in from Myanmar," Mr Kway Kway Lin said. 
"Some of the occasions, I had a bit (of) difficulties, but I tried to substitute with the local ingredients," he added.
HELP FOR THE COUNTRY
Those who spoke to CNA said that they have been helping Myanmar, which has been in the spotlight following the second anniversary of the military coup, by contributing money through non-governmental organisations (NGOs).
For Ms Mo, her family started raising funds to provide financial help and humanitarian assistance for those affected.
The Myanmar community here rallied to help, she added. 
"I'm quite happy to be part of it as well. I think everybody has tried their best during this period of time (to help)," she said. 
Ms Mo observed that things seem to be better for her friends and relatives in Myanmar, although they are far from returning to life before the coup. 
"They want to move over to another country to get a better future, (but) I think it's still very difficult," she said.
"I think there's still a long way to go to get to the state where people can fully be free again, I would say," she added.