Thailand's move to legalise cannabis emerges as election issue with some parties expressing concerns
Buriram province, in Thailand's northeast, has been anointed the cannabis capital of the country. Farmers and firms there are worried that the upcoming election result could affect their growing businesses.
BURIRAM, Thailand: The smell of the cannabis plants growing in the Thai summer heat fills the air before the crops can even be seen. They reach head height with burgeoning buds, ready for harvest.
It is a familiar aroma these days in Thailand, one that has emerged in the fields and on the streets. 
In a rural patch in Buriram province in the northeast, local farmer Siwasan Khobjaiklang's cannabis operation is modest in size. But even two years ago, such an enterprise could never have worked - at least legally.
There is nothing clandestine about this property. Siwasan is part of a community enterprise that is registered with the government and provides products for legal dispensaries around the country.
The farmers are young and keen to make their mark, and maybe a small fortune, in this new agricultural pursuit.
"If you ask me, marijuana is the highest-earning crop among all plants that can be grown by farmers. If you compare it, growing marijuana for one cycle earns more than 10 years of growing rice," Siwasan said. 
"It is not difficult to grow marijuana well in Thailand. Like every farming profession that grows rice and other things, we grow it to earn money to take care of our families, don't we?" 
While cannabis may now be legal, the issue is politically charged and has been used as a weapon in a heated election campaign. It has left those trying to build new businesses in a limbo.
POLITICAL SPARRING OVER CANNABIS ISSUE 
The legalisation of cannabis in Thailand last year - namely allowing its possession, cultivation, distribution, consumption, and sale - came hard and fast. 
Throughout the country, especially in popular tourist cities, marijuana dispensaries have surfaced at a rapid pace. They are now ubiquitous in some areas, especially in the capital. 
While recreational use of the drug is discouraged, it remains legal. And while people cannot smoke in public and there are age limit restrictions, among other rules, the industry has so far enjoyed freewheeling liberties to expand.
The national parliament was dissolved ahead of Thailand's general election on May 14, before a Cannabis Act could be enacted.
With the drug usage widely uncontrolled, the issue has grown more divisive, politically and throughout the community. 
It has sparked fierce political sparring in the lead up to this weekend's election, with parties keen to differentiate themselves from one another to win over voters with strong opinions about cannabis.
While the majority of leading candidates are clear that more regulations are required to control the industry, how that looks and how it will be done varies. 
Prime ministerial candidate for Move Forward Party, Pita Limjaroenrat, while open to cannabis being grown and used in a controlled fashion, wants it placed back on the narcotics list so it can be better controlled.
"We don't support cannabis for recreational use. We don't support a cannabis vacuum. We support cannabis that has control measures. We support cannabis for medical use. The benefits need to outweigh the harm in every aspect of this," he said during a campaign rally this month.
"Put cannabis back on the narcotics list then exercise control so that it can create more benefits than harm." 
Pheu Thai Party - which has ambitions to form government - originally voted in favour of legalising cannabis but has turned its sights on tightening the drug policy during the campaign period.
"Pheu Thai Party does not want full cannabis legalisation. It is very clear. We do not want to join hands with any political party that supports the full legalisation of cannabis. We only want cannabis for medical purposes," said Srettha Thavisin, one of the party's leading prime ministerial candidates, during a televised political debate.
DEEP ROOTS IN THE NORTHEAST FOR BHUMJAITHAI PARTY 
In Buriram, the political noise may seem distant but it reverberates. This province has - perhaps unwillingly - been anointed the cannabis capital of the country.   
It was the Bhumjaithai Party, under the leadership of deputy prime minister and public health minister Anutin Charnvirakul that ushered in the legalisation of cannabis. 
The party, which has existed since 2008, has its power base centred firmly in Buriram and is a product of the political influence of local tycoon Newin Chidchob.
In Thailand's northeast, especially Buriram, the party has deep roots in the community, making it a formidable opponent for rival parties looking to make inroads in the Esan region. 
Bhumjaithai won 51 seats in the previous election, becoming a junior but essential partner in the government coalition with Palang Pracharat Party and its then-leader Prime Minister Prayut Chan-o-cha.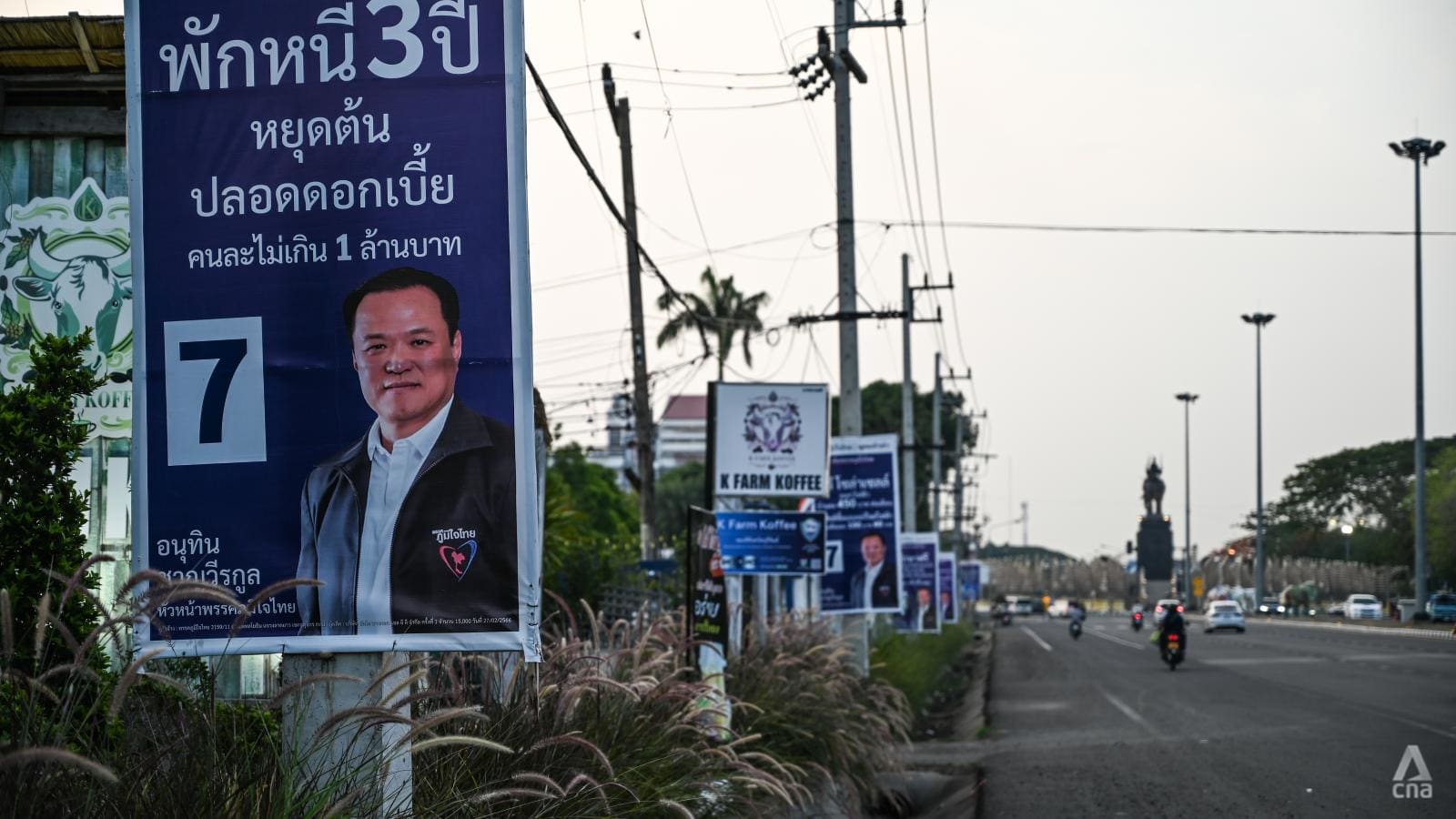 The party is targeting to more than double its seats this time around, an outcome largely hinging on the momentum of the pro-marijuana policies it has successfully delivered. Still, Anutin has said that further controlling cannabis is a party policy.

"The Bhumjaithai Party does not support the recreational use of marijuana, which is why we have introduced laws to control the misuse of marijuana and support marijuana for medical, health and economic purposes," he said in a letter addressed to his rival Srettha of Pheu Thai.
The party's wider popularity this election could again give Anutin a powerful kingmaker role in a new government and potentially greater leadership opportunities.
With Bhumjaithai as a cannabis champion, the fate of the growers' and sellers' businesses in the Buriram region could hang on the party's performance and post-election negotiating.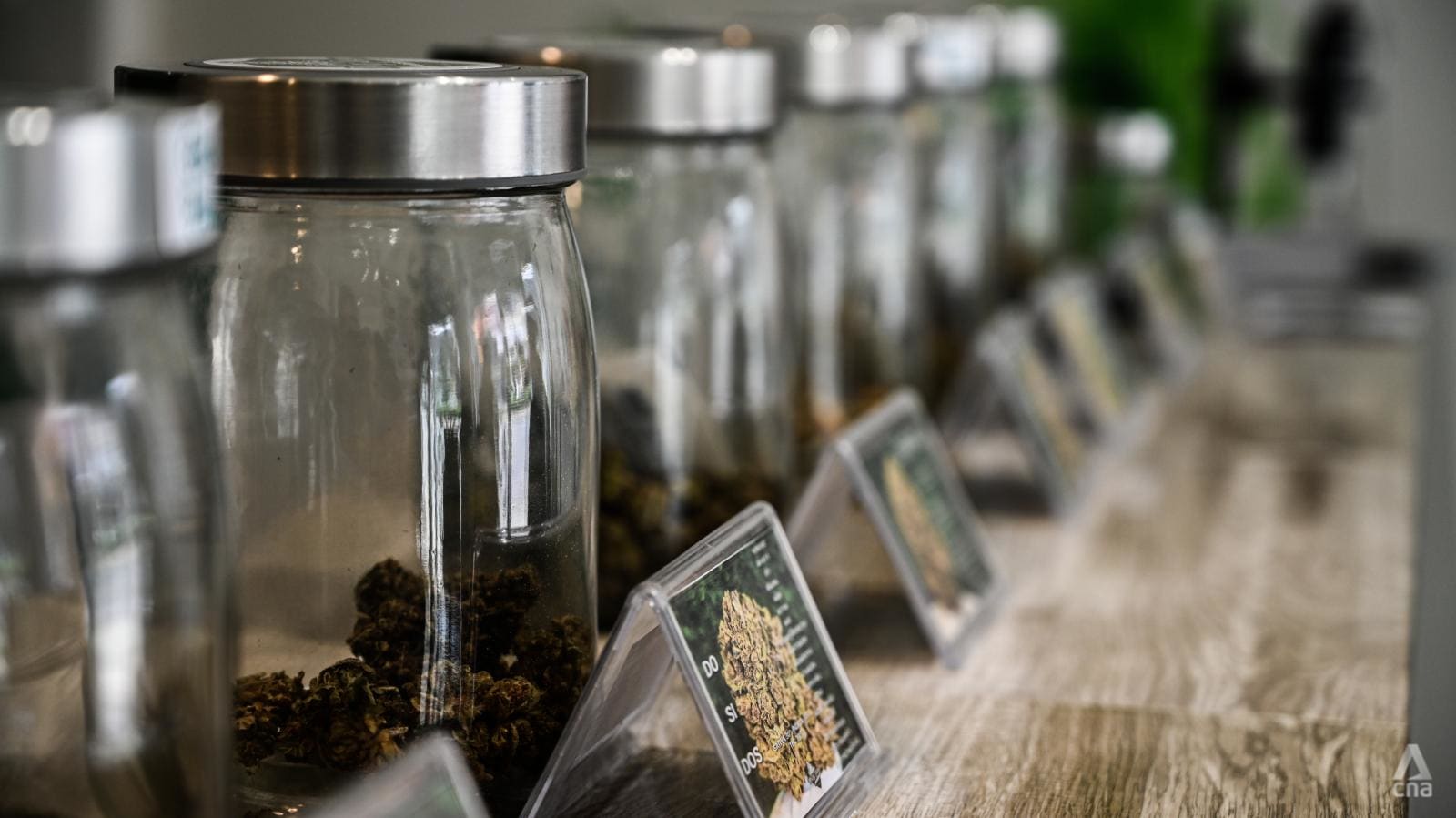 "THEY MIGHT JUST REVERSE THE DECISION"
Ann Khoonoram started the first marijuana dispensary in Buriram, a small store that stocks a small selection of the drug. She said locals viewed her store with caution at first but she has enjoyed increasing business of late.
She worries that the election result could jeopardise the future of her operation.

"I want (the people in power) to give us the opportunity to continue our business, especially those of us who have already opened our shops. I want the laws to be clear and consistent in terms of the direction they are going in," she said.
"I can never be sure, one day they might just reverse the decision back to making it illegal. If they change the laws, I'll just have to accept it." 
Worapot Kotcharat, a rice and cannabis farmer in Buriram, concurs that the weed issue is a sensitive one. 
"Right now things are not looking good because lots of people are trying to use the political situation to take cannabis hostage. That is why cannabis in Thailand is very fragile and a very sensitive topic now," he said. 
Farmers in the area are confident though that cannabis legalisation in the country cannot be backtracked now, regardless of who takes power, given the levels of investment many people have already made.
"The concept of making it illegal again does not make sense. No one will get rid of marijuana, but it's about how strict the laws will be. This will be a challenge for the farmers who will have to adapt to the situation," Siwasan the grower said.
"A major party clearly says it wants marijuana to be back on the narcotics list, but in reality, marijuana laws have progressed far beyond that, and I don't think they would dare to go up against the new wave of entrepreneurs who have jumped into this business," he said, in reference to Pheu Thai.
Bhumjaithai has framed the issue as an economic one. Cannabis is a cash crop, the party has argued, that can provide great financial assistance to a poor swathe of the country - its stronghold in the northeast as well as the country's north.
By distributing plants to households, it has encouraged the average Thai to join the cannabis wave. Meanwhile, industry leaders are assisting to convert conventional farmers from their usual staple crops like rice, yams and sugar cane and put effort into a potentially far more lucrative alternative.
"These are all agricultural products that are subsidised by the government. So we feel like it's not a stable income or source of revenue for the farmers that is very secure," said Chidchanok Chidchob, the founder of agriculture business, Pan Buriram. 
Her enterprise brings local farmers in and equips them with the practical knowledge to start growing their own cannabis crops. The growing process is labour intensive and the plants are sensitive, meaning large-scale adoption is unlikely, she said.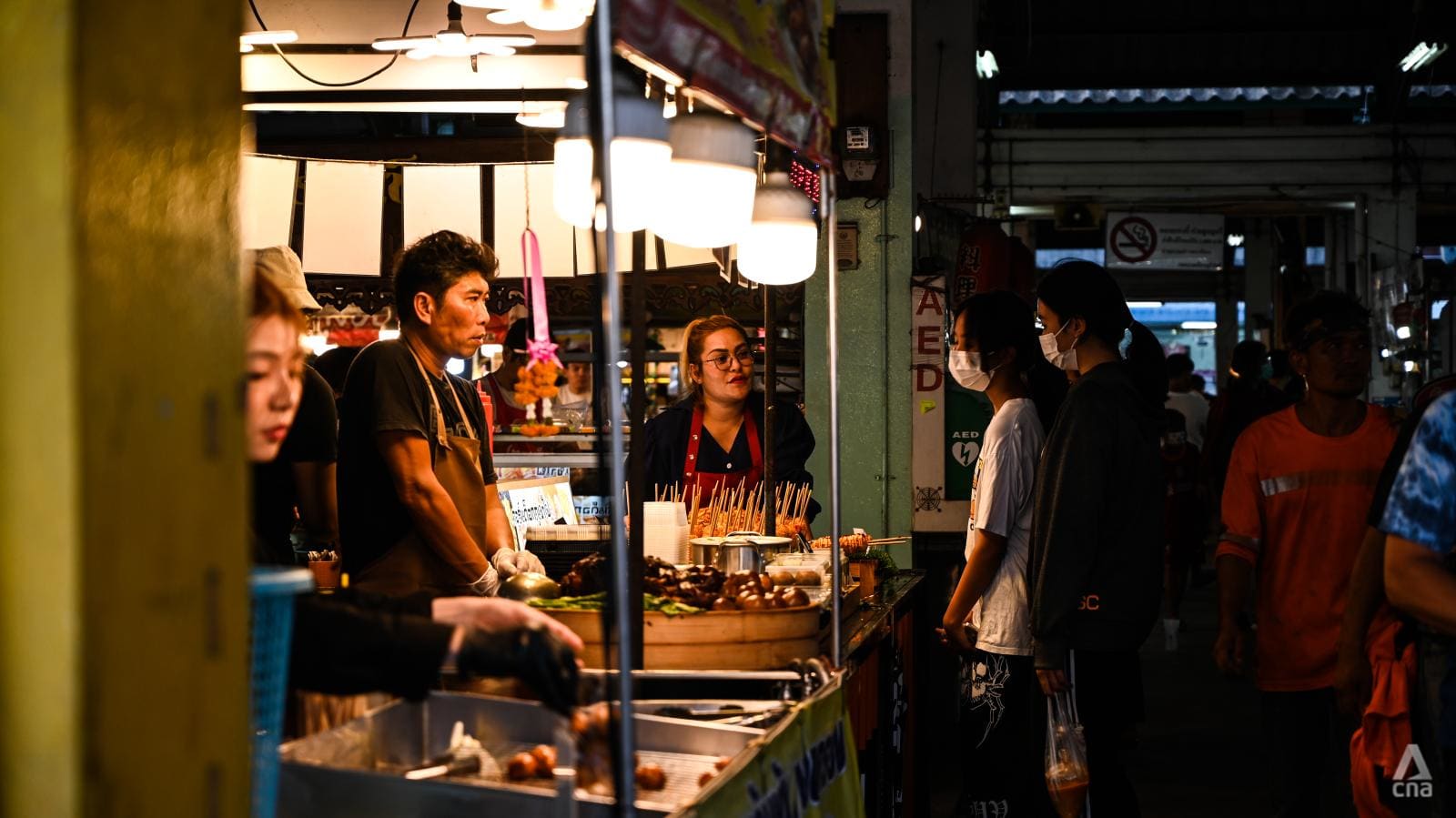 WAITING FOR A LANDSLIDE
Political watchers in Buriram expect the Bhumjaithai Party to dominate the local results when the polls close on Sunday.

While national dynamics suggest a tight contest between it and Pheu Thai Party in many areas, locals are expected to again elect Bhumjaithai candidates who have served them in the previous parliament. 
"The current political trend, especially in the Buriram area, seems to be leaning towards a landslide vote, as seen in the polls. The landslide vote will go towards the previous Members of Parliament or candidates that were previously elected," said Sathaporn Wichairam, an assistant professor in public administration at Buriram Rajabhat University.
He also expects that the cannabis debate, while making headlines around Thailand, will do little to influence local people, who are more concerned about economic issues and likely to be glued-on voters for Bhumjaithai.
"The Northeastern region has a few problems, namely infrastructure, low-income earners, and agricultural production issues that cause low income. The main problem is poverty. Most of the people in the area want to have enough food to eat. This problem is more significant than others," he said.
Still, in a region of pro-cannabis politics, there are strong dissenting voices, including Pheu Thai candidate for District 10 in Buriram, Jamras Wiangsong.
He blames Buriram itself - and the movement that has stemmed from the province - for helping cultivate the spread of cannabis around the country and says it is "misleading advertising" to say that the drug can help local people economically. 
"Today, there are kids walking around with bongs. I think it's such a huge risk. If the government doesn't cut this issue out quickly, it will become a social issue for the youth who are the future of this country," Jamras said.
In the end, the two parties could feasibly find themselves on the same side of a ruling coalition. The prominent leaders of Bhumjaithai mostly stem from the Thai Rak Thai Party, which was led by in-exile former prime minister Thaksin Shinawatra. 
Thaksin, whose daughter Paetongtarn Shinawatra is one of the prime ministerial candidates for the Pheu Thai Party, is widely viewed as having control over the latest iteration of the populist party. 
While the two parties clashed in the past, and continue to quarrel over issues, including cannabis, political convenience could see them join forces again.

"Everyone will do whatever it takes to win.  And once the election process is over, it will stand on the basis of what benefits each party the most," Sathaporn of Buriram Rajabhat University said. 
"Bhumjaithai Party used to be a part of the Thai Rak Thai Party for a while, so it's not difficult for them to return to the same place they were before - like a river with many streams that in the end all ends up in the same place."
Additional reporting by Jarupat Buranastidporn.