Can Thai PM Prayut's softer side convince voters to give him a few more years at the helm?
Even if he is returned to office, General Prayut can only serve for two years before he hits his term limit.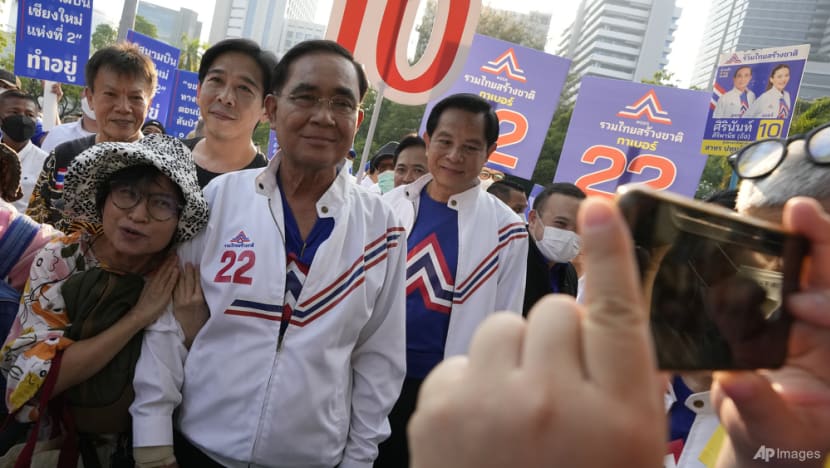 BANGKOK: Thailand's incumbent Prime Minister Prayut Chan-o-cha is contesting the May 14 elections under a different party, the United Thai Nation Party, after a split with the ruling Palang Pracharat Party that put him up as their choice for the country's top job in 2019.
 
But even if he is returned to office, the 69-year-old can only serve for two years before he hits his term limit.
 
The former army chief has led Thailand for more than eight years, since he ousted a civilian government in a 2014 coup.
PM PRAYUT TRIES TO SOFTEN IMAGE
As he fights to remain as the country's leader, General Prayut has pushed to be visible and approachable during this election campaign.
 
He has dropped his typically military-man demeanour to do some things that were unimaginable just a few months ago, such as picking up a water gun in the water fights on the backpacker strip Khaosan Road during the Thai New Year festivities.
 
This feel-good bubble created around him also shows how much the United Thai Nation Party believes he will pull in the votes for them.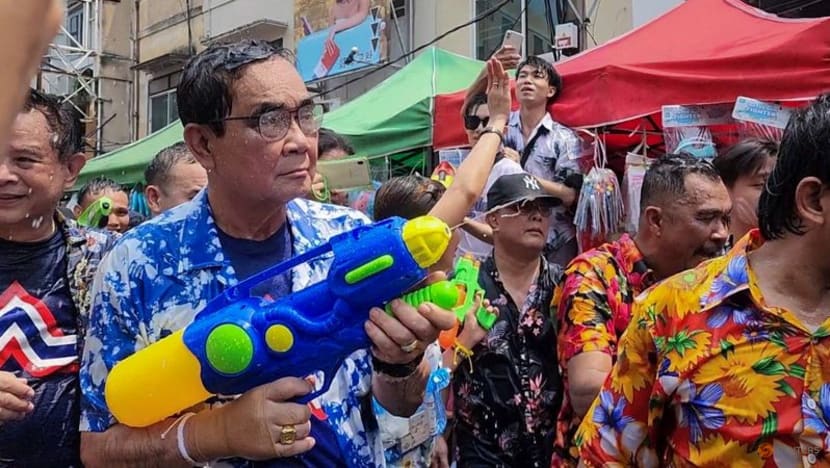 In an election where his opponents are banking on voters' desire for change, the military coup leader turned full-time politician is urging the Thai people to choose continuity.
 
"We've come a long way. We can't go back to where we started. We only have one chance right now where things are pointing upwards towards the peak," said General Prayut, whose campaign motto translates to "done, still doing, will keep on doing".
 
"Whatever happens elsewhere, Thailand must be the land of the happy. Thais must be united."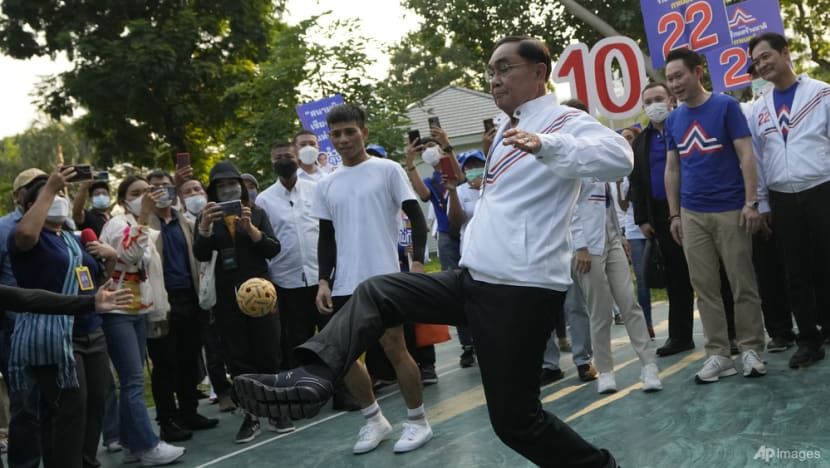 The military coup in 2014 was the start of General Prayut's political reign, as the then-army chief toppled former Thai PM Yingluck Shinawatra's democratically-elected government.
 
The military government he led also oversaw the writing of a new constitution, which allowed him to run in the 2019 elections and continue to serve from then on.
 
But despite the transition from a military uniform to a business suit having taken the premiership as Palang Pracharat's candidate, he rarely got involved in party politics.
INFIGHTING WITHIN GOVERNING PARTY
He left his Deputy Prime Minister and fellow army general Prawit Wongsuwan to deal with the various factions in the governing party.
 
But constant infighting between the camps supporting either man caused friction and eventually led to a split.
 
General Prayut then decided to switch parties and commit himself to his re-election bid.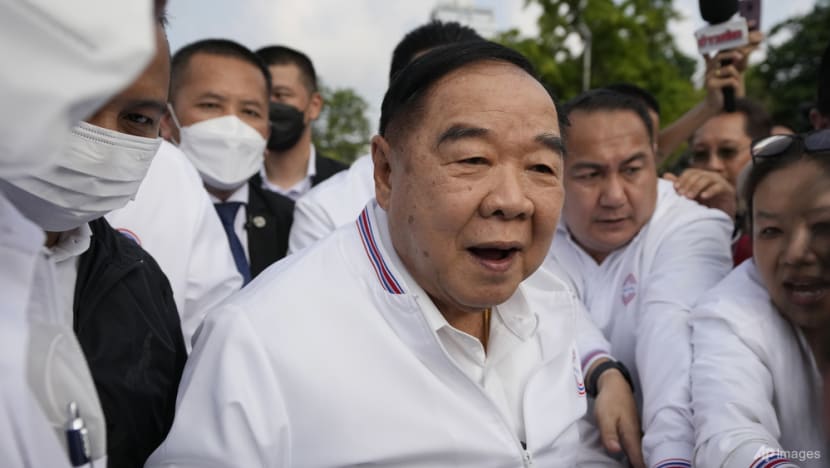 The United Thai Nation Party was created by his closest advisors two years ago, long before any rift in the government was apparent to the public.
 
The initial challenge was to let voters know that the prime minister, "Uncle Tu" as he is often nicknamed, is now under a new party banner.
 
That, however, has raised questions about which past government achievements belong to which party.
 
United Thai Nation's secretary-general Akanat Promphan believes the answer is clear.
"Because he's the leader of the government, any success that belongs to the government belongs to General Prayut," he said.
 
"But the vote is deciding whether you are happy with the success of the government or not. I think it is very simple. For us, we are basically building on the success of this government, with the addition of the new force that comes with the United Thai Nation Party."
REACHING THE EIGHT-YEAR TERM LIMIT
But there is another hurdle, as General Prayut will reach his eight-year term limit in 2025, or halfway in a possible second term if elected.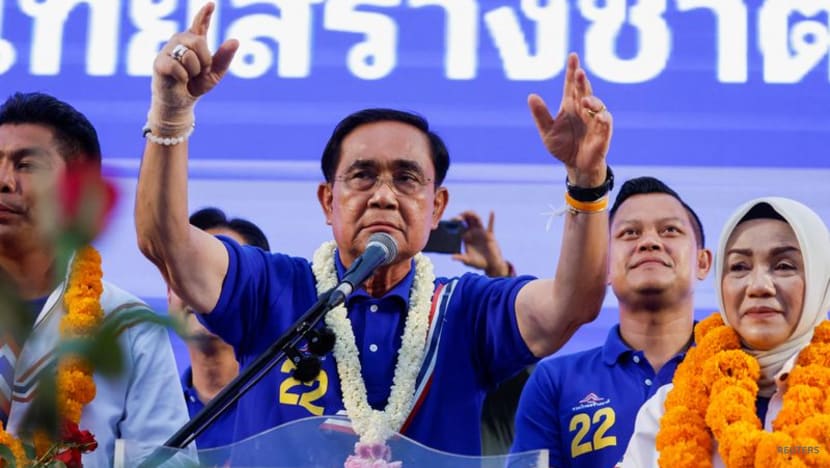 To address this, he has named party leader Pirapan Salirathavibhaga, a former judge and a seasoned lawmaker, as his successor.
 
Mr Pirapan is considered one of Prayut's closest confidants.
 
While observers believe changing the prime minister mid-term is not an enticing proposition for voters, the party leadership sees it as an opportunity to show it can carry on post-Prayut.
"Well, I think it's a good thing. It's like having a midterm election, right?" said Mr Akanat.
 
"If we manage to bring General Prayut back, then the people or the people's representatives, which are the Members of Parliament, have the chance to re-vote the prime minister after two years."