JOHOR BAHRU: A Malaysian woman pleaded guilty on Sunday (May 21) to negligence while caring for two babies at a childcare centre in Skudai, Johor. 
Nurul Shahira A'shiqin Sulaiman pleaded guilty at the Johor Bahru Sessions Court to two charges of negligence that may have led to physical injury to an 11-month girl and a nine-month boy.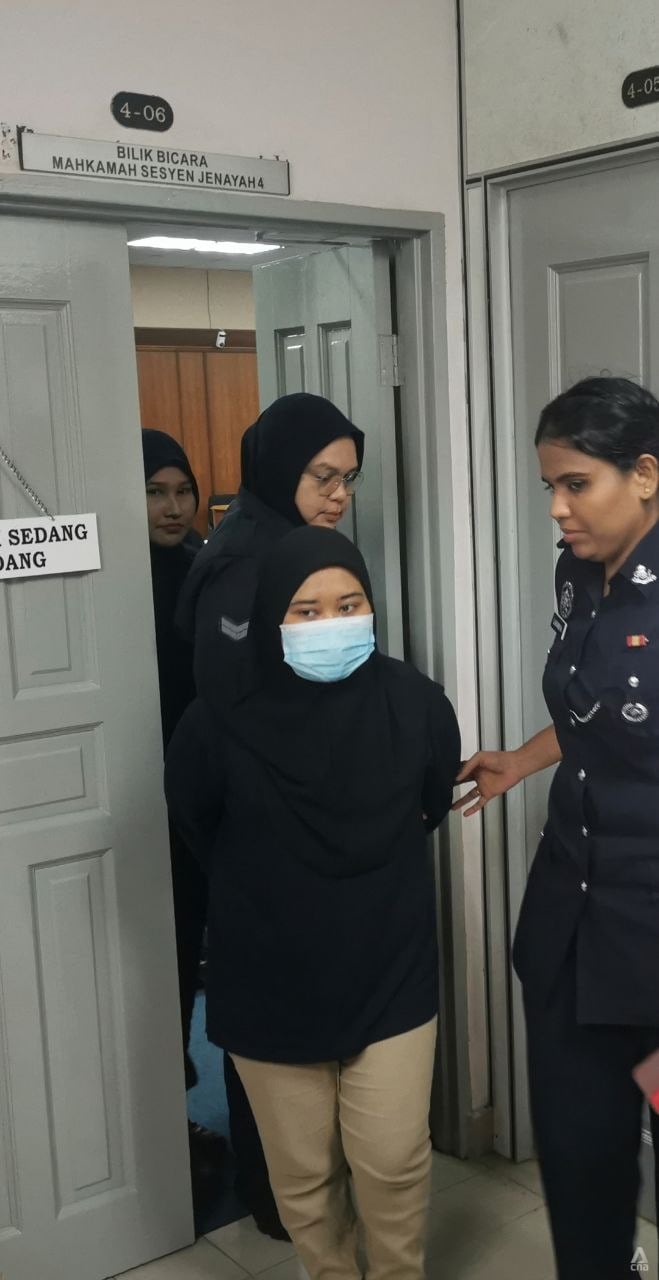 Last week, Johor police chief Kamarul Zaman Mamat told local media that 28-year-old Nurul Shahira A'shiqin had been arrested by local cops in Skudai.
He confirmed that this was the same woman who was seen in two video clips treating two infants inappropriately. The clips have been circulated widely on WhatsApp and Telegram. 
In one of the clips, the woman was seen screaming at a crying infant while grabbing the baby's head in a rough manner. 
In another clip, the woman was seen picking up and putting a crying baby onto a mattress roughly. 
Local singer and songwriter Ariz Ramli, also known as Caprice, shared the videos on his Instagram page.
In the post dated last Monday, Mr Ariz urged police to investigate the matter and take necessary action. "I will bring up this case during a meeting with political leaders," he added in comments in response to netizens.
The post has garnered more than 30,000 likes, 1,500 comments and has been shared more than 4,300 times. 
During court proceedings on Sunday, deputy public prosecutor Nurul Syafiqah Sha'ari requested that bail be set at RM15,000 for each charge. 
However, Nurul Shahira A'shiqin's lawyer Syufri Samad asked for bail to be lowered as the accused only earns about RM1,500 per month and is taking care of her elderly mother. 
Judge Che Wan Zaidi Wan Ibrahim then set bail at RM8,000 for each offence and one surety with the additional stipulations of handing over her passport to the court and that she would not harass the victims and the witnesses of the case.
The case will be mentioned in court again on Aug 2.
If found guilty, Nurul Shahira A'shiqin may be fined up to RM50,000 (US$11,000) or jailed for up to 20 years, or both.