Images used in this story were taken in line with prevailing safe management measures. Do remember to mask up when you're out and about on your Singapoliday.
Over the past year, Mediacorp artiste Desmond Tan has come to see Singapore in a new light. To him, there is a certain duality about our island nation — the bustling metropolis in which we live and work is also home to several quiet and cosy spots where we can catch a much-needed breather to clear our headspace.
We may be bemoaning the fact that borders still remain closed, but Desmond believes that the getaways we yearn for need not be as far away as we imagine them to be. The real trick to a good Singapoliday? To leave no stone unturned, no matter how familiar you think you are with your home country.
From taking a stroll at the Southern Ridges to cafe-hopping around Jalan Besar, and engaging in some cultural immersion in the Katong/Joo Chiat neighbourhood, walk a mile in Desmond's shoes as he shares his take on hidden gems in our city in a garden.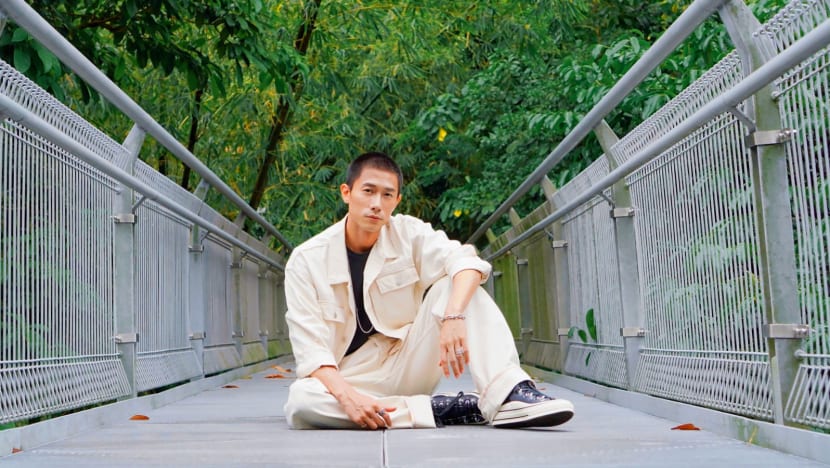 AT ONE WITH NATURE AT THE SOUTHERN RIDGES
The Southern Ridges comprises over 10km of green, open spaces that connect Mount Faber Park, Telok Blangah Hill Park, HortPark, Kent Ridge Park and Labrador Nature Reserve. Featuring picturesque trails and lush, hilly parks, the Southern Ridges provides a respite from the frenetic pace of city life.
For Desmond, who counts exploring sites with stunning views as his favourite activity, embarking on a brisk walk through the Southern Ridges while soaking in the restorative benefits that nature affords helps him de-stress and gain clarity. "I enjoy the Forest Walk stretch most — the route brings my mind to a state of ease and relaxation. More often than not, I find myself deep in contemplation as I weave through the lush canopy of trees on the elevated walkway," he shared.
For Singaporeans who revel in the luxury of quietude, Desmond suggests hitting the Southern Ridges at around sunrise to avoid crowds and properly soak in the peaceful vibe of the green expanse. "The cool and fresh air in the early morning is a plus point," he added.
Hikers looking for a pit-stop or end-point along the Southern Ridges can keep in mind the historic Alkaff Mansion — a multi-concept lifestyle and dining destination. Desmond enjoys swinging by on occasion to treat himself to a hearty brunch at the end of a long walk. The distinctive colonial bungalow is just one of a plethora of varied attractions interspersed throughout the trails. Other interesting highlights include the art galleries at Gillman Barracks, serene staycations at Villa Samadhi* for that much-needed wellness getaway and a sky dining experience in a Cable Car* at Mount Faber.
Desmond also highly recommends stopping by Henderson Waves, an awe-inspiring feat of architecture where visitors can enjoy breathtaking views — especially during sunrise or sunset when gentle sunbeams bathe the tree-bound landscape in a warm, amber glow. "It's an iconic structure I would proudly bring my friends to," he said.
JALAN BESAR: A HEADY MIX OF CAFES, STREET ART AND ARCHITECTURE
Another of Desmond's go-to neighbourhood for a day out is Jalan Besar, which is home to beautifully-conserved shophouses, vintage mom-and-pop shops and avant-garde wall murals. Feted by foodies far and wide, the gentrified Jalan Besar area is a popular spot for cafe-hopping. "I enjoy chilling at the cosy cafes in the area when I'm nearby at my music school for meetings or classes. Many of them have unique themes and you'll be spoilt for choice," he shared. Before embarking on an exploration of Jalan Besar, do check online for the latest operating hours of all establishments.
The neighbourhood just off Little India, which sits on land once occupied by a former betel nut and fruit orchard, sees the confluence of distinct architectural styles and vibrant street art. "You can't miss the street murals near Tyrwhitt Road and Horne Road — they make great backdrops for photo-taking," Desmond enthused. Additionally, commercial properties such as the eclectic Wanderlust Hotel* offer Instagram-worthy surroundings for staycation-goers to soup up their social media feeds.
Jalan Besar, which translates to "big road" in Malay, stands at an intersection between tradition and modernity. Therein lies a large part of the appeal of the area, which boasts a vibrant heritage aesthetic and thriving youth culture at the same time. Local initiatives such as the Vanishing Craftsmen walking tour* seek to keep conversations going about this multi-faceted city-fringe neighbourhood.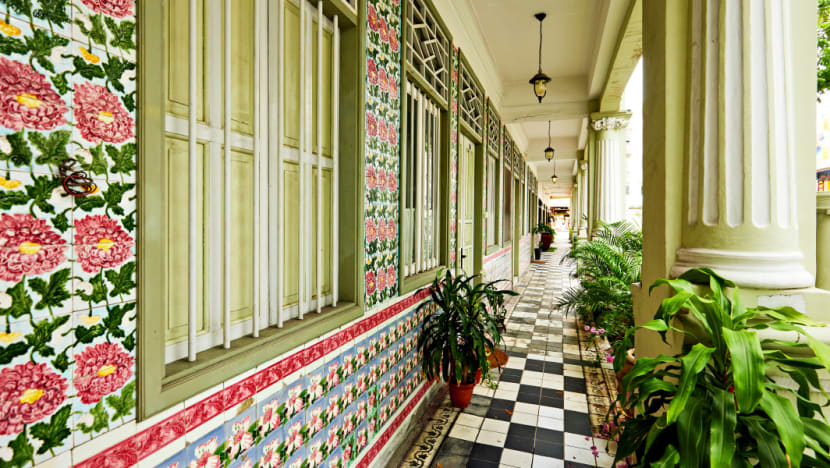 As a natural extension, this hybridity extends to food options and reinforces Jalan Besar's identity as a foodie's paradise. "Other than cafes, there are eateries in the area that are great places for dinners with friends and family," Desmond said. Dining options include Quan Xin Yuan, an outlet that has been serving Hokkien cuisine since the 1930s; charcoal-cooked Sungei Road Laksa; and fresh farm-to-table seafood at Scaled by Ah Hua Kelong. Be sure to keep safe by observing prevailing dine-in regulations.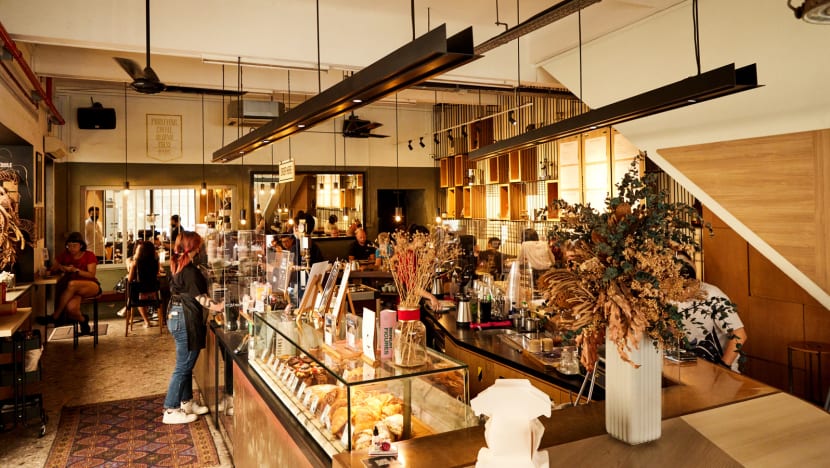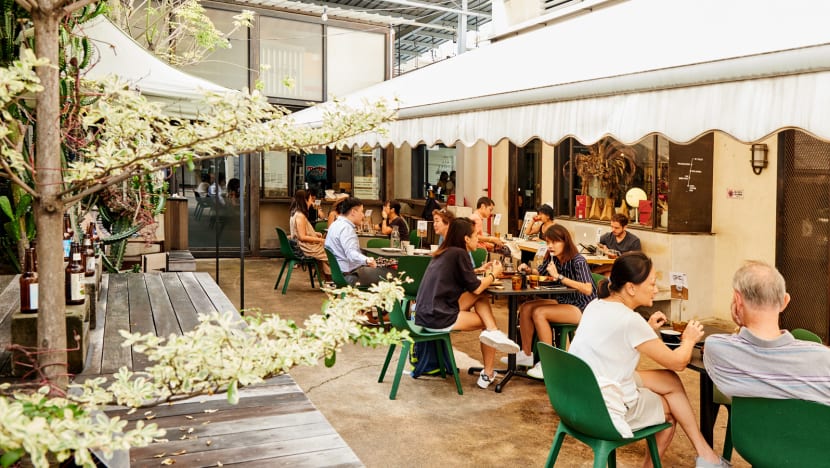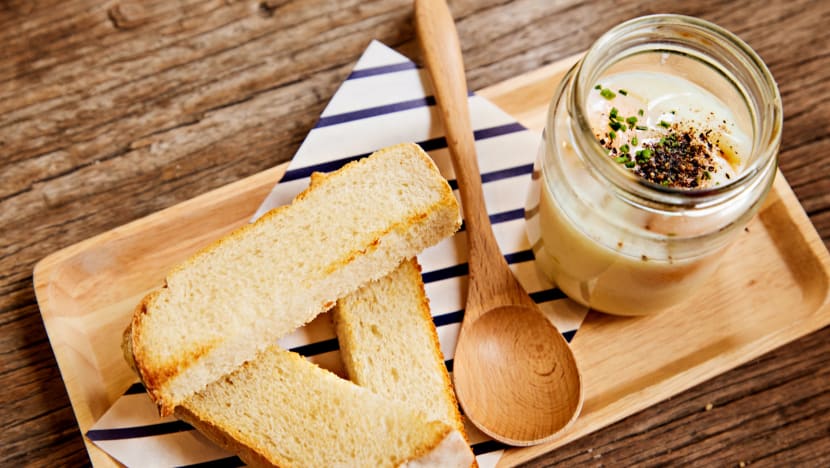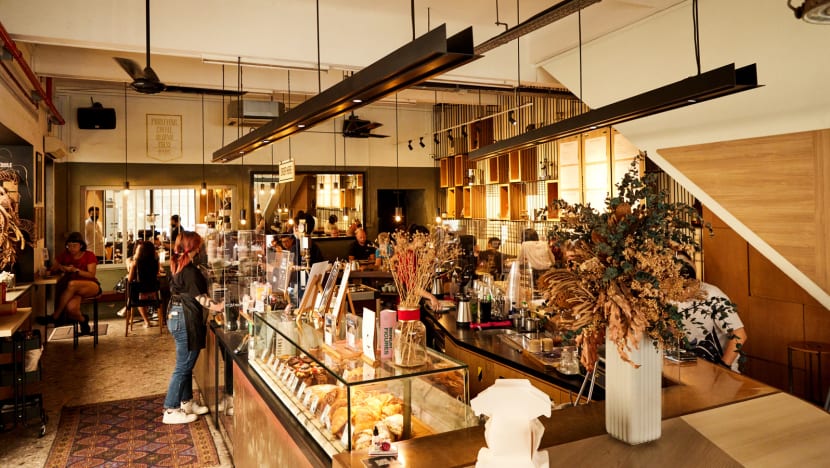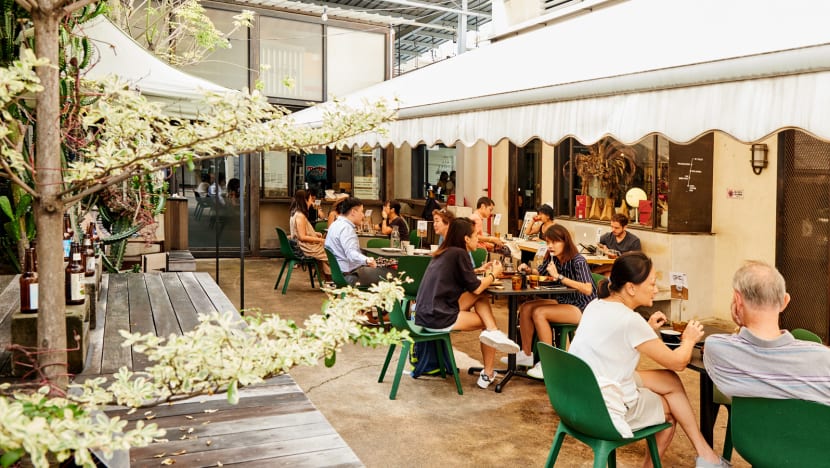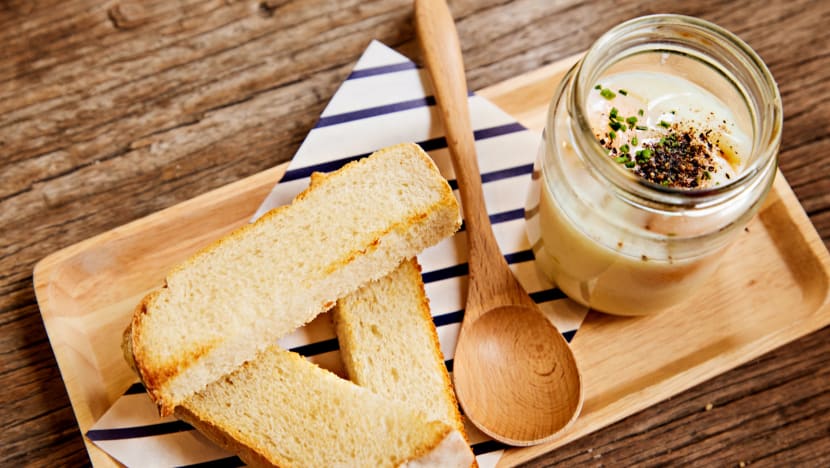 A HANDS-ON EXPERIENCE WITH THE ARTS AT KATONG/JOO CHIAT
With its collection of wall murals and local designer boutiques, the Katong/Joo Chiat precinct plays host to a thriving arts and cultural scene. For walking enthusiasts, the KJC Art Circuit is a self-guided trail with pit-stops at heritage sites, craft workshops and wall murals that tell a uniquely Singaporean tale of the city's first heritage town. Here, you'll also find multi-label stores such as TheAC Boutique that stocks fashion and quirky keepsakes from independent designers in Singapore.
THE KJC ART CIRCUIT
As Singapore's first Heritage Town, the Katong/Joo Chiat (KJC) area is a community rich in Peranakan culture. Distinctive colonial architecture, ornate shopfronts and elaborate murals adorn the KJC landscape. The vibrant neighbourhood is characterised by a quaint aesthetic vibe, where visitors are often enveloped in a sense of timelessness as they walk its streets.
Among the best ways to immerse in the rich history of this precinct is to explore it on foot. The KJC Art Circuit is an easy-to-follow trail that brings visitors on a colourful journey — the collection of murals at East Coast Road provides visual insights to KJC's history, while historical landmarks such as the Sri Senpaga Vinayagar Temple and Baba Chews (former Joo Chiat Police Station, which now houses a Peranakan-themed boutique hotel and restaurant) stand as proud reminders of the area's Peranakan legacy and Singapore's multi-cultural identity.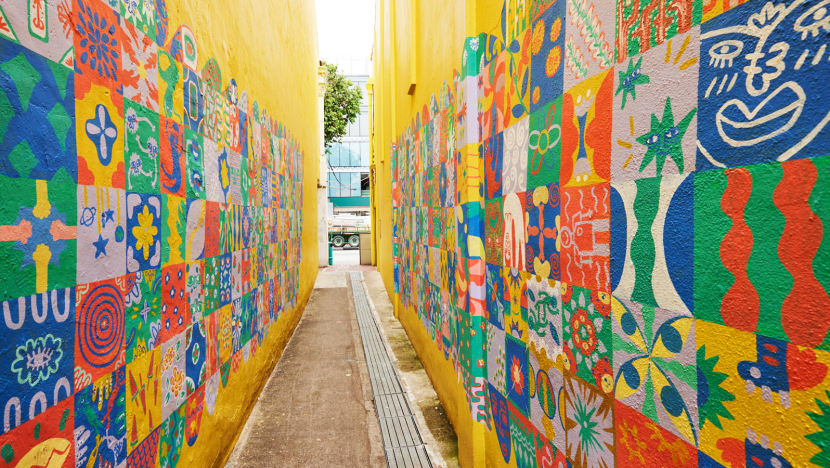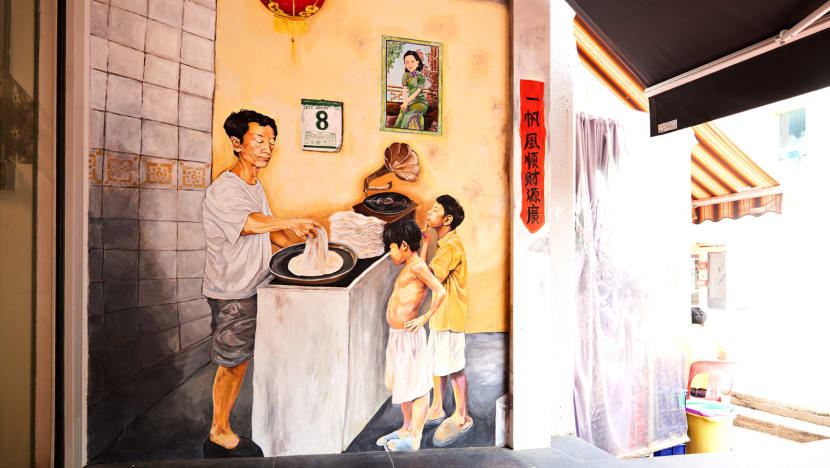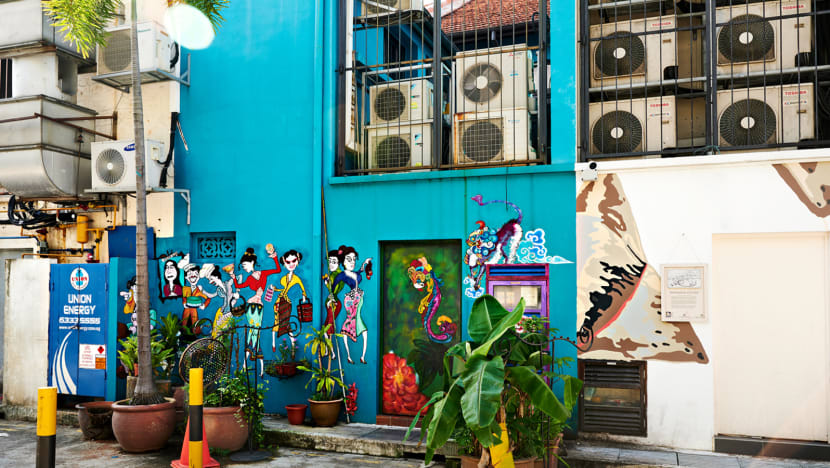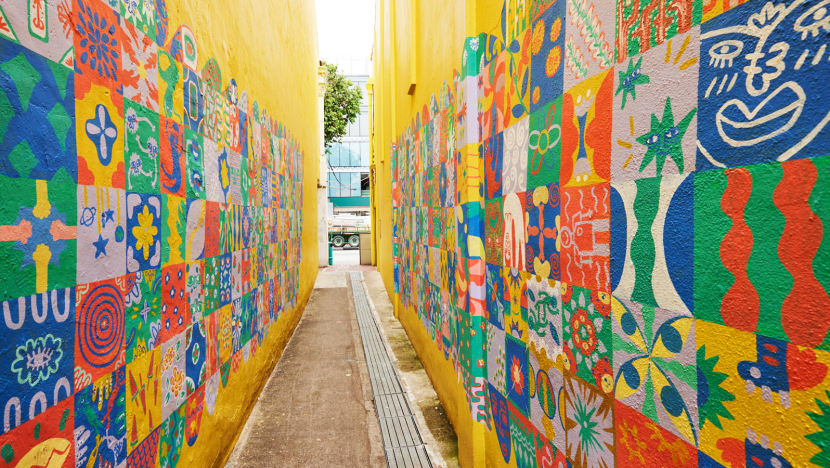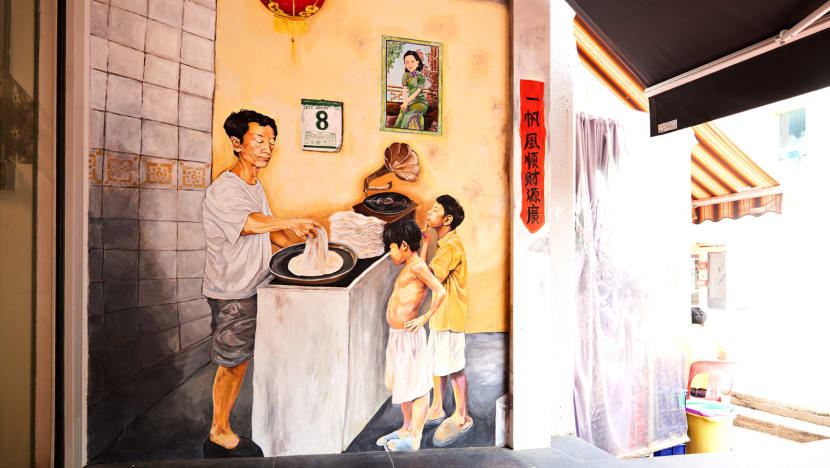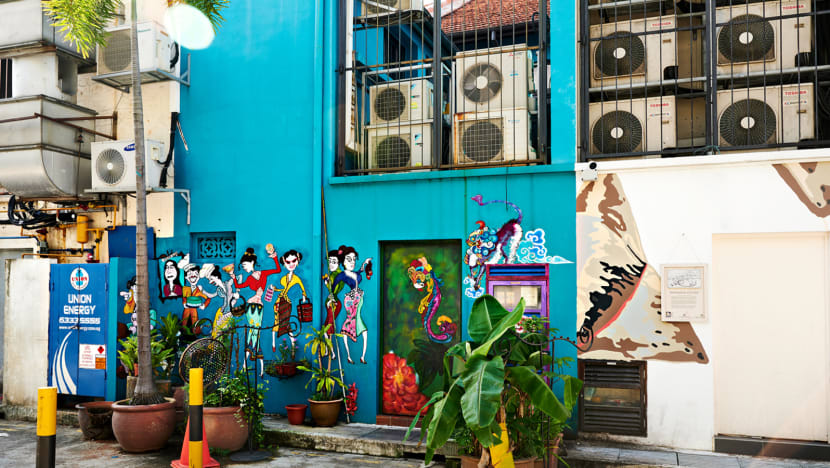 Of late, Desmond has developed quite the penchant for pottery. "I recently signed up for a beginner's pottery class at Katong/Joo Chiat to have a taste of this centuries-old form of art," he said. "I enjoy creating my own piece of art from a block of clay, it's amazingly therapeutic! I feel a strong connection with the earth when working with clay and am amazed by how our imagination and hands work together to create beautiful shapes and forms," Desmond continued.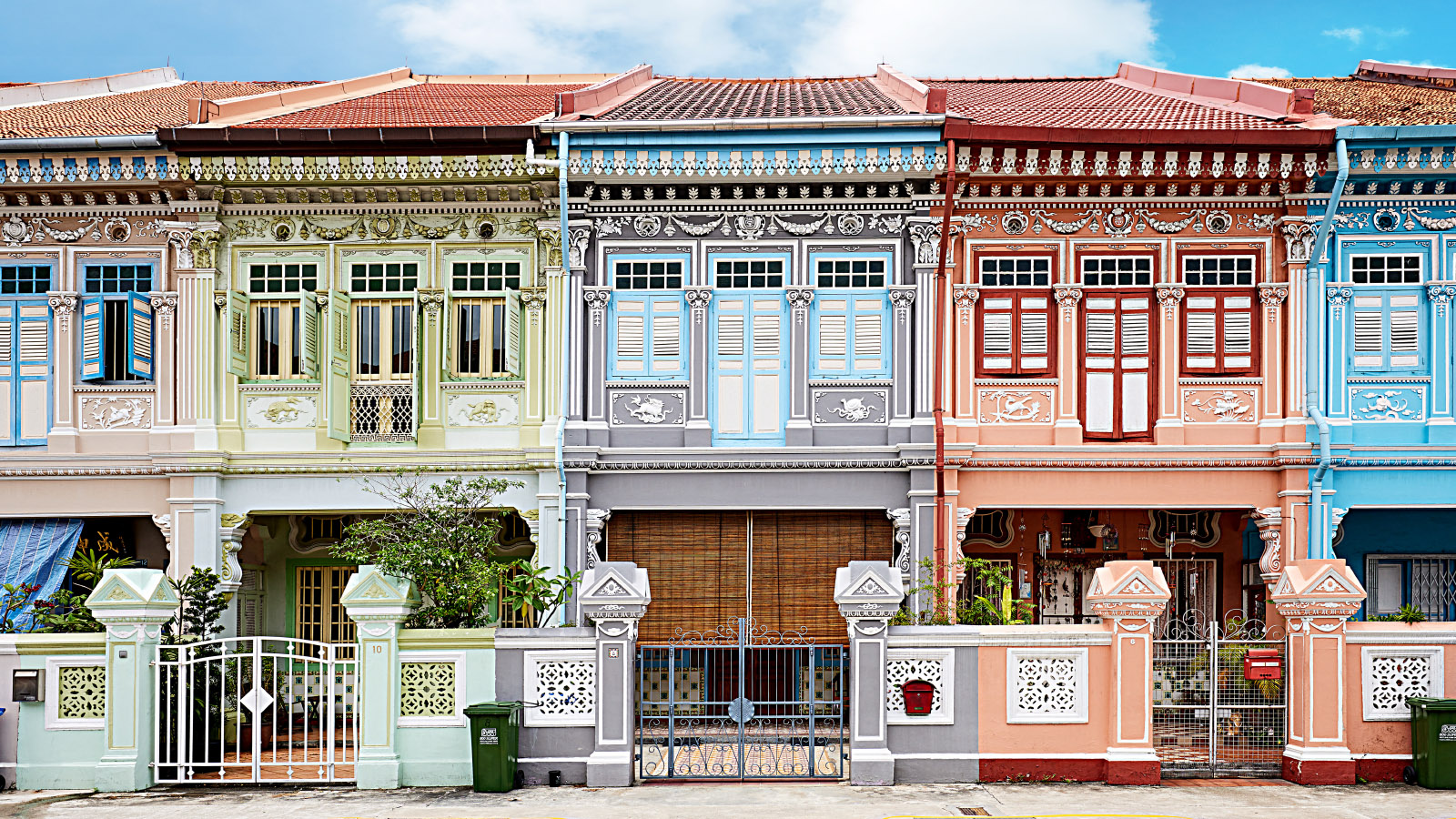 "I ENJOY CREATING MY OWN PIECE OF ART FROM A BLOCK OF CLAY, IT'S AMAZINGLY THERAPEUTIC! I FEEL A STRONG CONNECTION WITH THE EARTH WHEN WORKING WITH CLAY."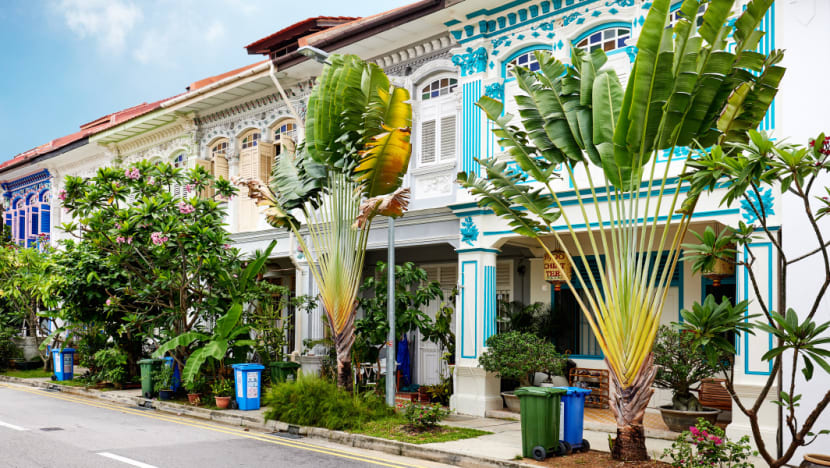 The actor believes that pottery is suitable for people of all ages and recommends it as a fun activity to do with friends. For pottery newcomers, Desmond advocates bringing along a phone tripod to document one's first experience with the art, and to dress appropriately as things can get quite messy. "You also want to avoid wearing your favourite shoes — unless you want to get clay on them by accident. Just speaking from personal experience!" he added with a laugh.
If pottery's not your cup of tea (or kopi), an alternative activity would be picking up the basic concept behind Peranakan beadwork at Rumah Kim Choo or Rumah Bebe in the company of loved ones.