INVENTING
INTO THE FUTURE
EMBRACING TECHNOLOGY TO SOLVE GLOBAL CHALLENGES
Tech start-ups can
help to make
.
the world a better place

espite the multifaceted effects of COVID-19, there are reasons to look for silver linings. For one, those who recovered can owe their survival to breakthrough treatments and vaccines. Business owners stayed afloat by tapping into the booming e-commerce market. Separately, in the agricultural sector, new trends such as sustainable proteins and the use of automatic feeders have led to more efficient farming practices.

All these are possible due to technological innovations that fundamentally alter how we live, work and play. If applied right, they will go a long way to solve critical challenges as we transit into a digitally-enabled world.
 
Seeking to realise the promise of technology, Temasek invests in digital technologies and solutions with the goal of creating value for businesses. Digitisation has permeated all sectors and companies, and it remains a key structural trend guiding Temasek's long-term investment direction. The pandemic has also accelerated digital transformation across sectors, making technology the linchpin for long-term business viability and survivability of communities.

Temasek drives and creates innovative solutions in several areas. In HEALTHTECH, it invests in companies developing new therapies to meet the growing needs of longevity. In FINTECH, it supports platforms seeking to ease businesses' transitions to the global digital economy and drive change in business models. And in FOODTECH, it invests in agri-food companies developing solutions to boost yields, reduce the environmental impact of farming, produce more nutritious food and shorten supply chains.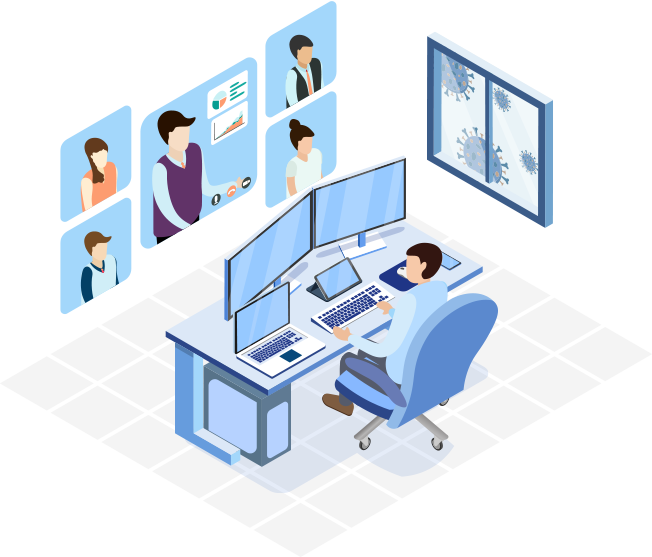 TAKE A QUIZ
How many new digital consumers have joined the Internet economy since the start of the COVID-19 pandemic in Southeast Asia?
20 MIL


40 MIL


60 MIL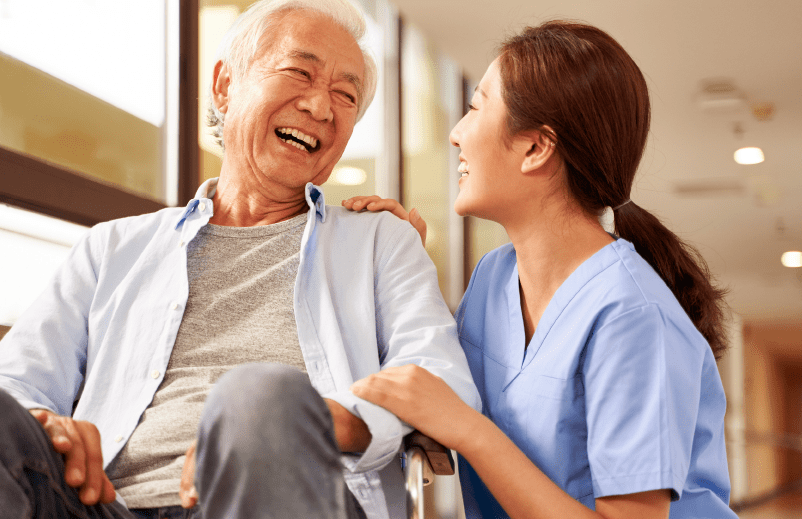 TECH IS THE NEW
PARADIGM OF
HEALTHCARE
Q1: How has COVID-19 impacted Temasek's outlook on the healthcare space?
The pandemic has had far-reaching impacts on society and placed tremendous pressure on healthcare systems. We've seen growing needs of longevity with increased demand for healthcare and well-being across markets and age groups. At the same time, COVID-19 has brought into focus new opportunities and helped accelerate profound innovations, with the increased use of modern technologies to address present and future healthcare needs.
Q2: What are some new opportunities in the healthcare sector?
We are focused on the thematic areas of digital health, advanced therapeutics modalities (e.g. cell and gene therapy, nucleic acid therapy) and infectious diseases. For example, our current investments include BenevolentAI, a United Kingdom-based company that is scaling artificial intelligence and machine learning for drug discovery and development; and BioNTech, a German biotechnology company that develops messenger ribonucleic acid (mRNA) therapies targeting cancer and infectious diseases, such as the Pfizer-BioNTech COVID-19 mRNA vaccine.
Q3: What excites you about the future of healthcare?
Affordable, high-quality healthcare that focuses on preventing disease and attaining optimal health is a cornerstone of thriving, inclusive communities, and plays a crucial role in a nation's economy and development. New technologies not only improve outcomes in current healthcare systems, but also pave the way for new paradigms of care that could make good health more accessible for everyone. Our extensive network and diverse portfolio in life sciences, as well as global connectivity with like-minded partners, enable Temasek to identify future champions and foster collaborations. We will continue to look at this space with great interest, and seed catalytic capital in companies that have the potential to make a difference in the biomedical space and the wider community at large.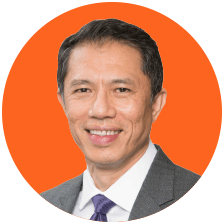 Q&A WITH
DR FIDAH ALSAGOFF
HEAD, LIFE SCIENCES &
JOINT HEAD, ENTERPRISE DEVELOPMENT GROUP (SINGAPORE),
TEMASEK
HEAD, LIFE SCIENCES &
JOINT HEAD, ENTERPRISE DEVELOPMENT GROUP (SINGAPORE),
TEMASEK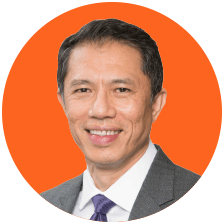 "Affordable, high-quality healthcare that
focuses on preventing disease and attaining
optimal health is a cornerstone of thriving,
inclusive communities."
"Affordable, high-quality healthcare that focuses on preventing disease and attaining optimal health is a cornerstone of thriving, inclusive communities."
— DR Fidah Alsagoff


Besides investing directly in companies like BioNTech, Temasek established Sheares Healthcare Group in 2014 to further catalyse solutions in the healthcare sector. Sheares Healthcare has a wide-reaching portfolio of healthcare companies, and works closely with them to improve their healthcare delivery models to provide innovative and patient-focused care.

Among those in its portfolio are Iora Health, a United States-based primary care provider, and Manipal Hospitals, a leading multi-speciality private healthcare provider in India. In 2021, Sheares Healthcare also led the Series C funding round for Homage, a Singapore-based start-up operating regionally that matches older adults with caregivers through its technology platform.

To combat COVID-19 in Singapore, Sheares Healthcare extended its capabilities and carried out vital work in detecting and treating the virus. In early 2020, it rolled out special COVID-19 Multi-Passenger Enhanced Transporter (COMET) vehicles, together with Temasek Foundation, SMRT Corporation and engineering firm HOPE Technik. Existing buses were retrofitted to facilitate the mass transfer of COVID-19 patients between hospitals, migrant worker dormitories and various community facilities safely.
01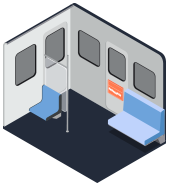 The driver and passengers are
separated in two compartments,
with an airtight partition
between them.
02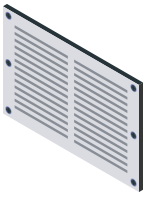 Each compartment has its own
independent air-conditioning
system so that air circulation
is separated.
03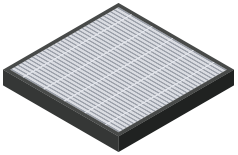 A negative pressure system with
a HEPA filter ensures that only
clean air is filtered out from the
passengers' compartment.
04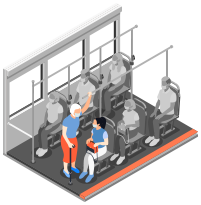 The COMET MAXI can sit
more than 30 passengers,
while MIDI and MINI vehicles
are deployed for groups of
23 and 9 respectively.


To ease the strain on Singapore's healthcare system, Sheares Healthcare was involved in planning and building Community Care Facilities (CCFs) at Singapore Expo. It also developed safety protocols for Connect@Changi, a short-stay facility at Singapore Expo, to enable the resumption of cross-border business activities. With COVID-19 cases soaring later in 2021, Connect@Changi was converted into a high-density COVID-19 Treatment Facility (CTF). Sheares Healthcare also helped set up a second CTF at Sengkang General Hospital.

In addition, Sheares Healthcare actively supported the implementation of Green Zones that brought migrant workers into Singapore safely, at a time when sectors like construction were experiencing a significant shortage of locally available workers.

"Innovations in the healthcare sector have been evolving rapidly in the recent decade, with the growth of wearable technology and remote monitoring in addition to improvements in traditional patient care, among many others. The pandemic has further accelerated the digitisation trend and unlocked our bold aspiration to scale technologies," explained Dr Fidah Alsagoff, Head of Life Sciences and Joint Head of Enterprise Development Group (Singapore) at Temasek. "Temasek, along with Sheares Healthcare, will continue to invest in like-minded healthcare businesses and develop innovative solutions to create a better planet, healthier people and more sustainable prosperity for current and future generations."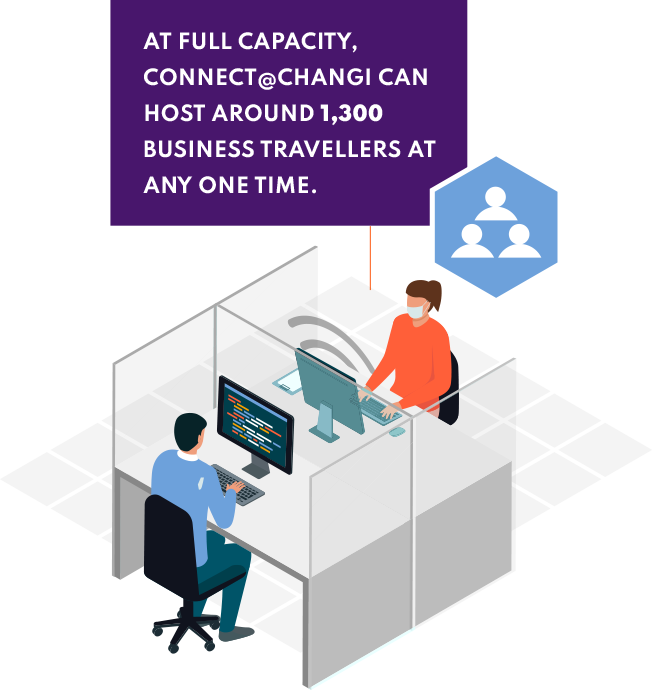 .
Contactless card payment
.
has become the most preferred payment method
.
for Singaporeans during the COVID-19 pandemic.
Source: Visa
.
Contactless card payment
.
has become the most preferred
.
payment method for Singaporeans
.
during the COVID-19 pandemic.
Source: Visa


COVID-19 has led to an acceleration of the digital payments ecosystem, and reinforced the trend of digital adoption in payments and retail commerce. A 2020 survey by fintech company Adyen found that hygiene concerns prompted 54 per cent of global consumers to actively seek out contactless payment options; this figure climbed to 72 per cent among Singapore respondents.

Shoppers today can purchase items using a variety of methods, ranging from credit cards to mobile payments and digital wallets. For businesses catering to customers' varied payment preferences, working out contracts with multiple payment schemes could pose a headache.


Payment platforms like Adyen play an important role in helping business activity resume in the short term, while they realign efforts to ensure an accelerated return to full activity, supporting merchants and consumers by providing easier access to digital payment tools.

Adyen aims to solve this challenge through its unified commerce solution. Its single payment platform allows businesses to accept payments from customers across all sales channels — online, in-app (mobile) and in-store (point of sale), via e-wallets and QR codes. Merchants can connect online and offline payment channels in one system, giving them a single overview of payment data across stores, markets and channels. This centralised reporting provides valuable insights to help merchants better understand their customers' buying habits and personalise their offerings accordingly.
31%
of human-caused greenhouse gas emissions
.
are produced by the world's agri-food systems.
.
of human-caused greenhouse gas
.
emissions are produced by the
.
world's agri-food systems.
.
RETHINKING OUR
CONSUMPTION


The Intergovernmental Panel on Climate Change (IPCC) has given its starkest warning yet about climate change being humanity's most urgent existential threat. Rising temperatures have adversely impacted crop yields, with a disproportionate effect on the poor.
An increasing world population has led to higher demand for food. However, the world also faces multiple constraints on land and farming outputs. Estimates vary, but livestock farming is believed to account for about 14.5 per cent of all human-derived greenhouse gas emissions. It has caused biodiversity loss, habitat destruction and water pollution.


To address these issues, Temasek is helping to scale up the production of sustainable proteins with companies like
Next Gen Foods
, a Singapore-based start-up founded in 2020.
PLANT-BASED VS.
ANIMAL-BASED CHICKEN:
AN ENVIRONMENTAL
COMPARISON
PLANT-BASED VS. ANIMAL-BASED
CHICKEN:
AN ENVIRONMENTAL COMPARISON
On average, plant-based chicken requires 74% less land. This frees up habitable land from being used for livestock production and protects the natural ecosystem and biodiversity.
Source: Good Food Institute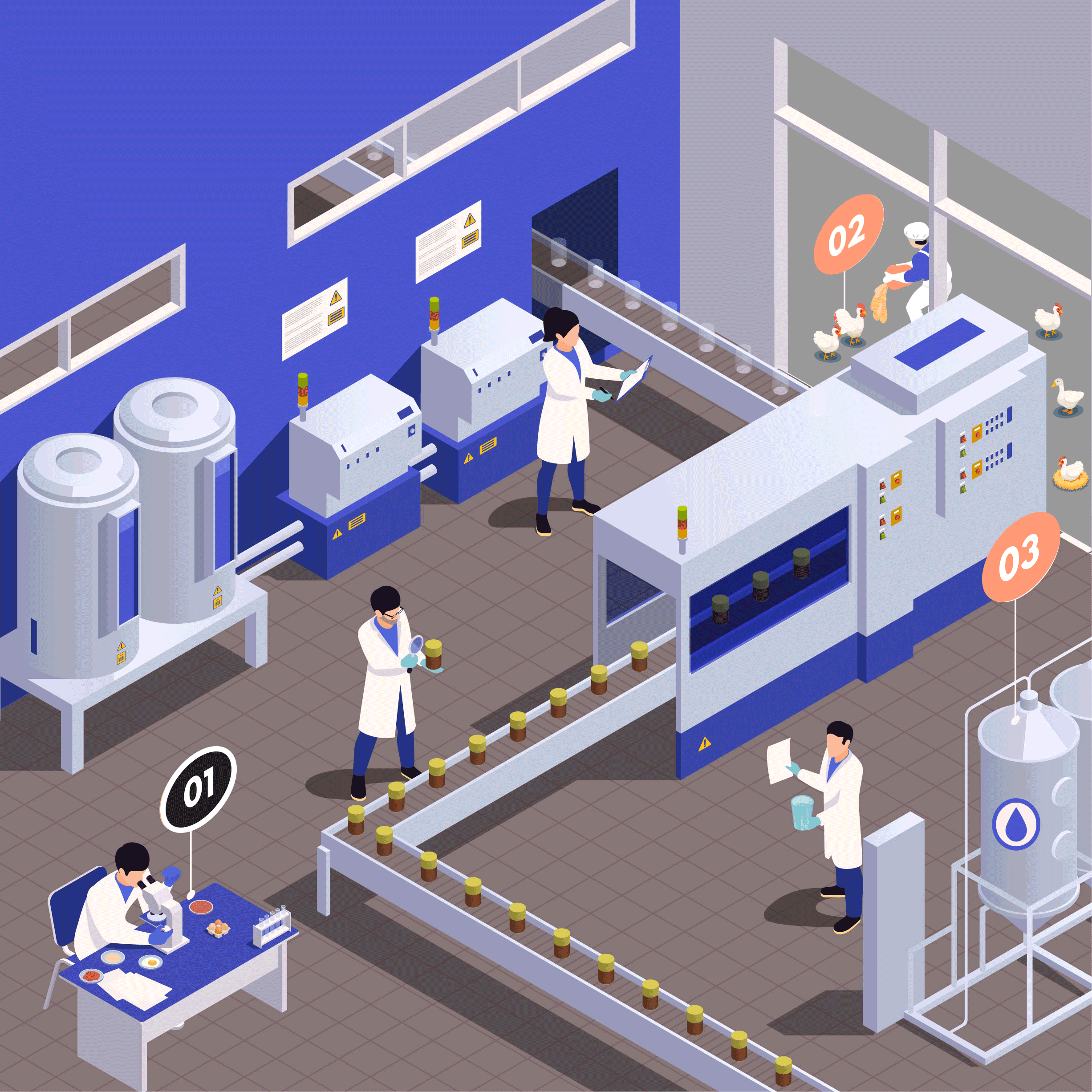 PLANT-BASED VS.
ANIMAL-BASED CHICKEN:
AN ENVIRONMENTAL
COMPARISON
PLANT-BASED VS. ANIMAL-BASED
CHICKEN:
AN ENVIRONMENTAL COMPARISON
It emits 88% less greenhouse gas emissions. These emissions mostly come from the conversion of forests and grasslands to pastureland (for grazing animals) and cropland (for animal feed).
Source: Good Food Institute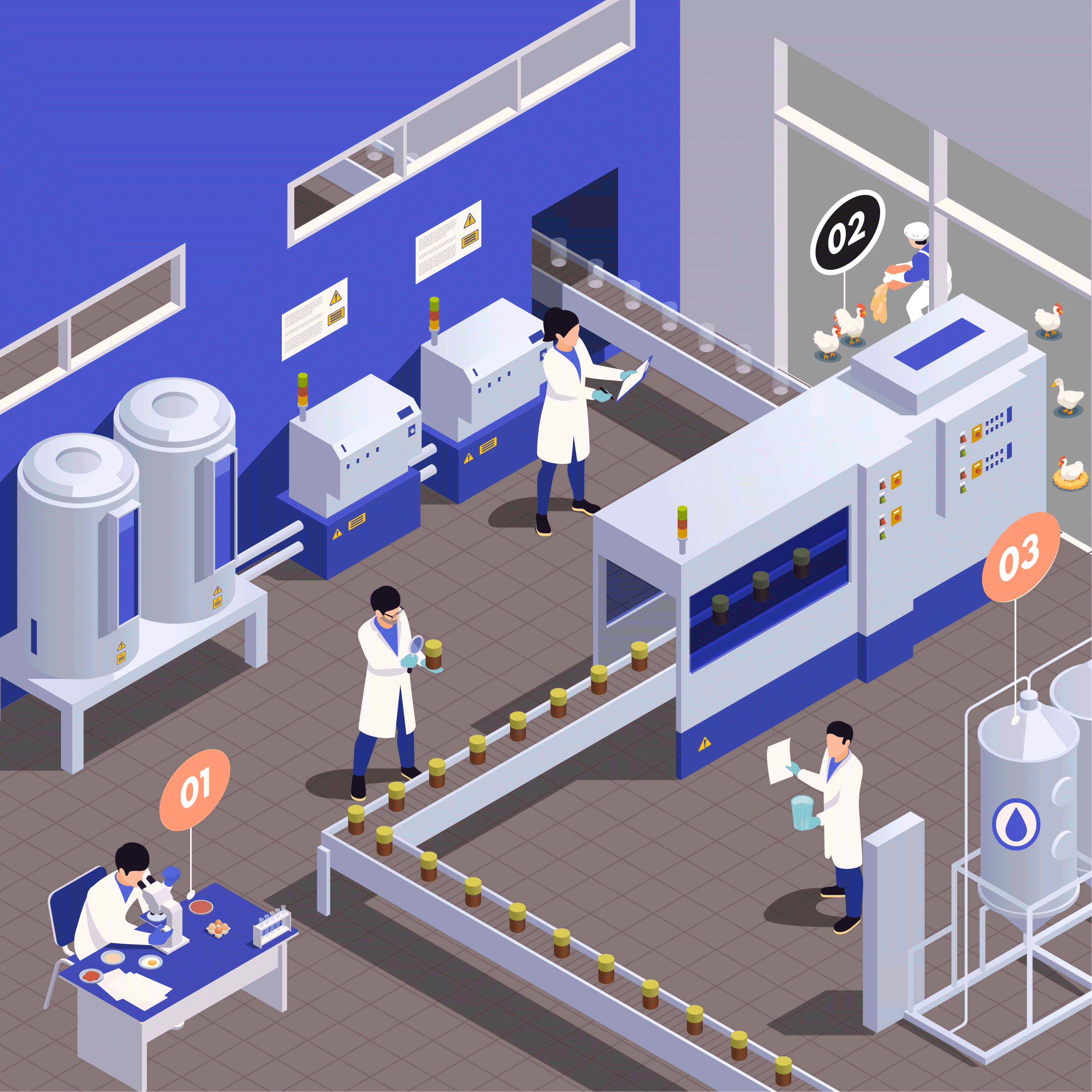 PLANT-BASED VS.
ANIMAL-BASED CHICKEN:
AN ENVIRONMENTAL
COMPARISON
PLANT-BASED VS. ANIMAL-BASED
CHICKEN:
AN ENVIRONMENTAL COMPARISON
It requires 82% less water. The water which would be used to cultivate feed crops can instead serve as drinking water or go towards growing food for humans.
Source: Good Food Institute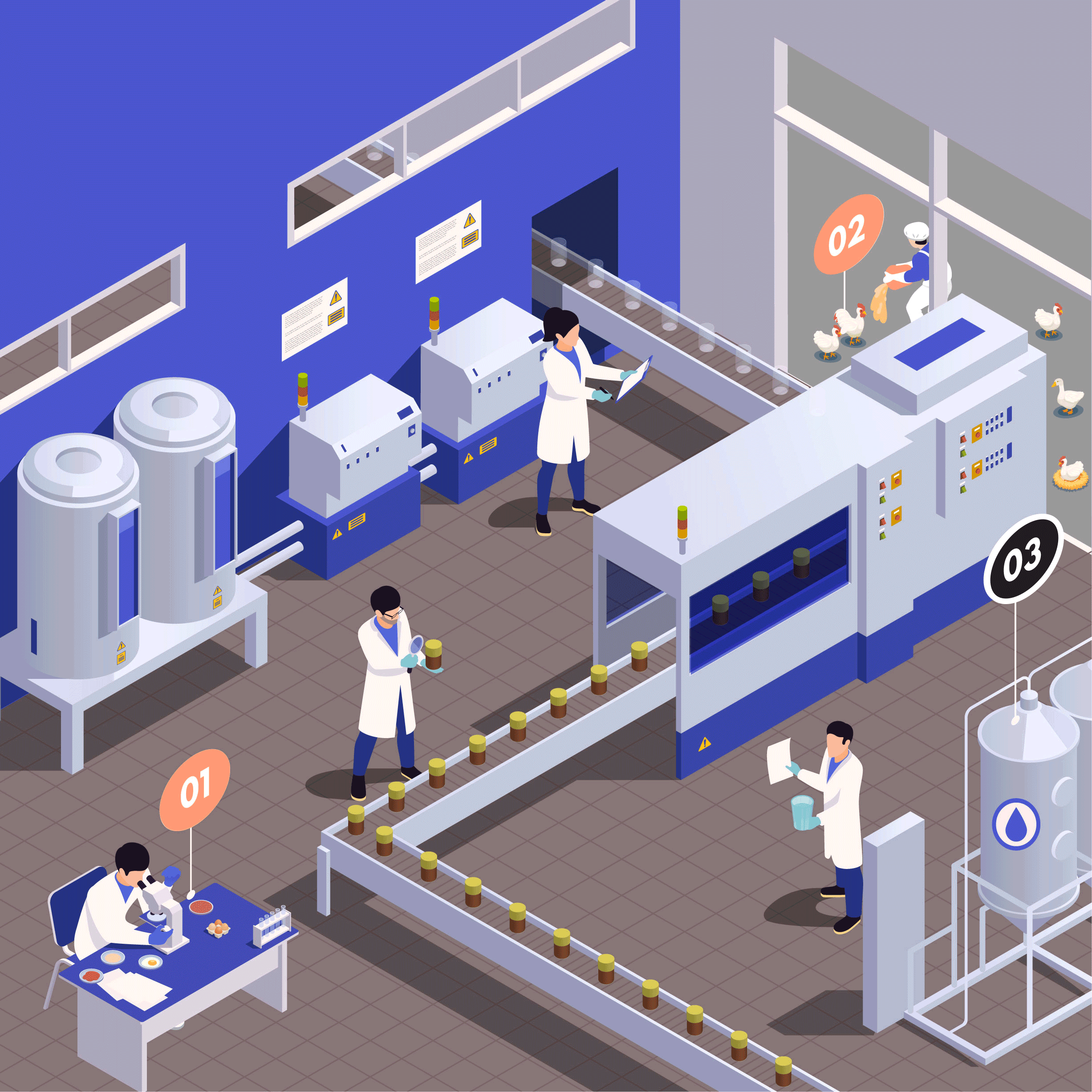 "Meat consumption has grown to an unsustainable level and put a huge toll on our planet's health — from greenhouse gas emissions and water consumption to land use and public health. Individual health is also increasingly affected, in particular cholesterol intake, given the high consumption of animal-based meats," said Mr Andre Menezes, co-founder and CEO of Next Gen Foods, which has developed a plant-based chicken meat substitute called TiNDLE.

First introduced in selected restaurants locally in March 2021, TiNDLE has been warmly received by chefs and consumers alike. Aside from the significant environmental benefits, improvements in technology now allow plant-based meat to taste as good as real meat, with no compromise in taste, texture or versatility.

TiNDLE is now used to make all kinds of dishes — from stir-fry to kebabs to nuggets — in more than 400 restaurants globally. Next Gen Foods plans to also expand its R&D and innovation capabilities to key markets such as the United States and Europe.

Next Gen Foods may be going from strength to strength, but its success is hard-fought. "We're challenging an industry and technology that has been around for thousands of years — animal farming — and educating consumers on plant-based meat," said Mr Menezes. Not only did Temasek come on board as an early-stage investor, but through its partnership with Singapore's Agency for Science, Technology and Research (A*STAR), a new Food Tech Innovation Centre (FTIC) is also being built to accelerate the commercialisation of food technologies.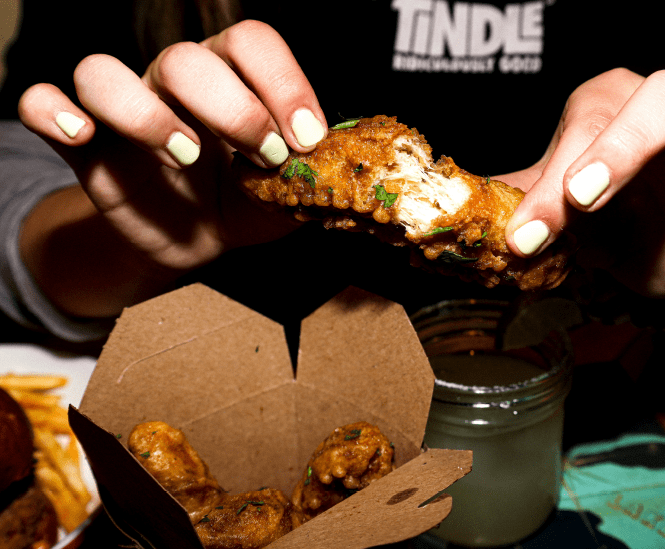 A joint initiative by Temasek's Asia Sustainable Foods Platform and A*STAR's Singapore Institute of Food and Biotechnology Innovation, FTIC — set to open later in 2022 — will provide state-of-the-art, pilot-scale facilities to help aspiring foodtech start-ups shorten their time to market. Next Gen Foods is the first partner to establish an R&D hub within the FTIC, which will house the company's global R&D and product innovation capabilities as it develops more plant-based foods for global consumers.

"We see an inflection point happening right now, where plant-based proteins are moving from a niche segment towards mass-market penetration. Hopefully, in five to 10 years, the penetration into mass channels would be more significant, with higher consumer awareness, greater availability and lower costs arising from economies of scale," said Mr Menezes.

Another foodtech start-up that Temasek invested in is Indonesia-based eFishery, which aims to address food scarcity and boost food security by providing a reliable and sustainable supply of affordable aquatic food products. It has built an end-to-end aquaculture digital platform for fish and shrimp farmers to gain access to funding and automated feeders; a smart, data-based pond management system to help farmers improve their productivity; and country-wide distribution of produce. Moving forward, eFishery plans to strengthen its digital products and expand regionally, including to the aquaculture hubs of India and China.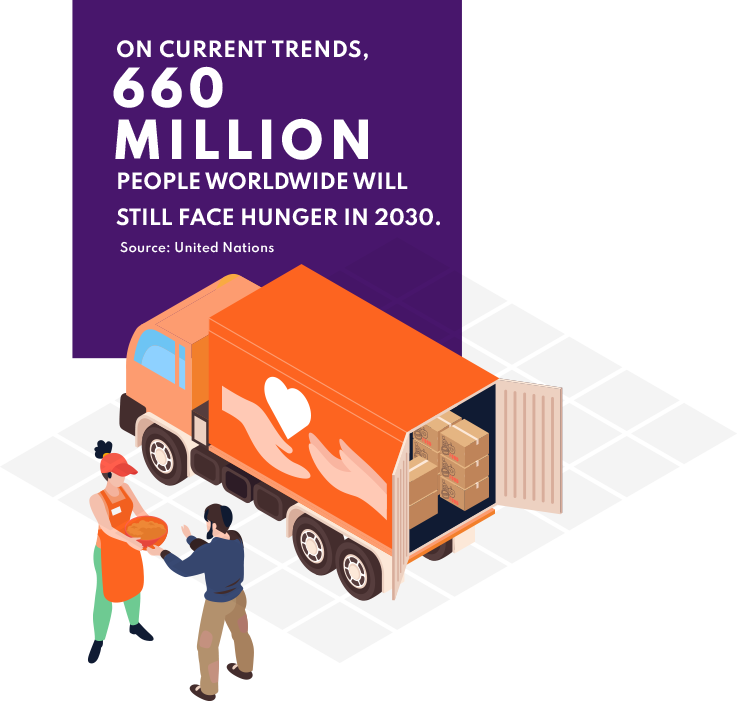 look over the horizon
Temasek seeds catalytic capital
to make a difference with tomorrow in mind
find out more