KEEPING
SUSTAINABILITY
AT THE FOREFRONT
Powering the green revolution for the low-carbon transition
Combatting the impact of climate
change
for a
.
more prosperous future
rom wildfires to flash floods, natural disasters appear to be getting worse with each passing year. And the worst is yet to come, based on the latest Intergovernmental Panel on Climate Change (IPCC) report released in February 2022. Over 40 per cent of the world's population — more than 3 billion people — live in environments highly vulnerable to climate change. Coastal cities and settlements, like Singapore, are at risk of rising sea levels which would have a devastating impact on communities and infrastructures. The window of opportunity to secure a liveable and sustainable future for all is narrowing quickly.

To address this climate emergency, governments, businesses and individuals need to take urgent action using sustainable and innovative solutions. Doing its part to accelerate change, Temasek has placed sustainability at the core of everything it does. The investor has pledged to halve the net carbon emissions of its portfolio from 2010 levels by 2030, and to achieve net-zero carbon emissions by 2050. It does so through a three-pronged approach — investing in climate-aligned opportunities across key sectors, reducing emissions through carbon-negative solutions, and encouraging decarbonisation efforts among its portfolio companies.


Temasek has been investing in climate-aligned opportunities. It has partnered global investment company BlackRock to set up Decarbonization Partners, which will launch a series of venture-capital and private-equity investment funds to advance proven, next-generation technologies that can reduce or eliminate carbon emissions. At the same time, directly reducing carbon emissions by enabling carbon-negative solutions is essential to building a sustainable future. On this front, Temasek, together with DBS Bank, Singapore Exchange and Standard Chartered, jointly established Climate Impact X, a global carbon exchange and marketplace for high-quality carbon credits to help institutions address unavoidable carbon emissions in the near term and complement broader decarbonisation efforts.

Temasek is also actively supporting its portfolio companies as they make the journey from brown to green. Over the years, it has advanced dialogues with companies on their climate strategies and emissions reduction plans, and continues to work closely with them to implement and execute sustainable solutions. It also backs start-ups with innovative, disruptive decarbonisation technologies that show promising potential for scalability.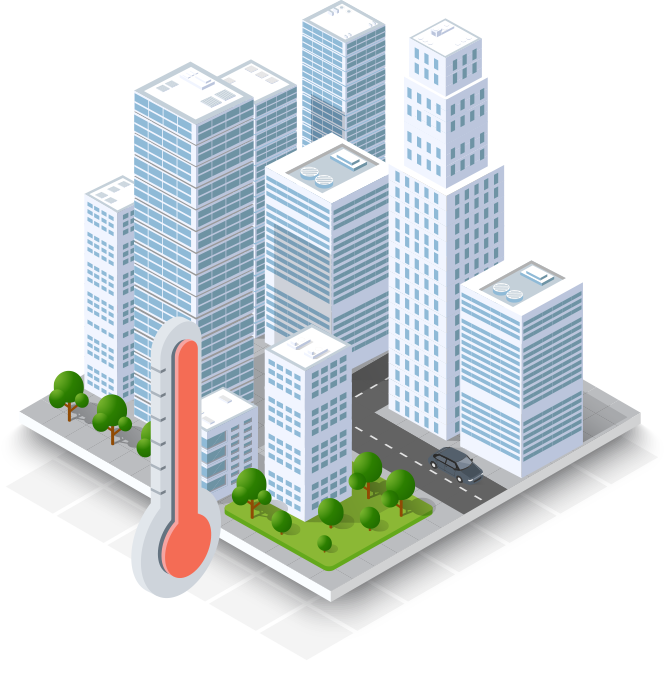 TAKE A QUIZ
As
reported
by the IPCC, how much has the
Earth's temperature risen
compared to pre-industrial levels?
1.0°C


1.1°C


1.2°C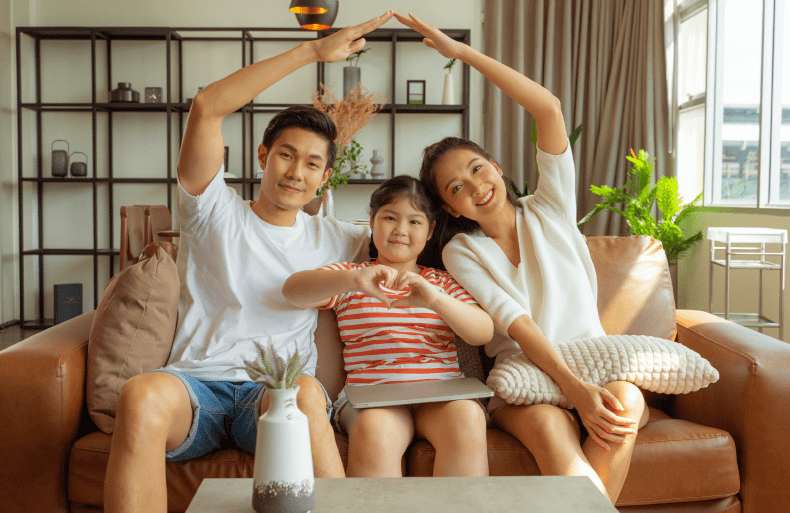 IN IT FOR THE
LONG HAUL
Q1: What is behind Temasek's net-zero ambition?
Climate change is the existential challenge of our time. Our purpose as an intergenerational investor is to ensure that every generation prospers. Addressing climate change through achieving net zero is therefore critical to our purpose. At Temasek, we deploy catalytic capital to accelerate the development and deployment of sustainable solutions. These solutions cover seven main areas — waste, water, food, energy, clean transport, materials and built environment — sectors where capital can make a real impact. Sustainable living and climate change mitigation are core parts of the future that we seek to build as an investor.
Q2: Can you share more about Climate Impact X (CIX) and Decarbonization Partners?
CIX and Decarbonization Partners represent two important aspects of our approach to help industries decarbonise. Next-generation solutions take time to mature and scale. Yet, short-term action is also needed to address climate change. Credits from nature-based projects, in particular, provide cost-effective and at-scale solutions.

CIX and Decarbonization Partners act as catalysts or a nexus to build an ecosystem around these solution sets. For example, Decarbonization Partners already has US$600 million (S$833 million) in initial combined capital from Temasek and BlackRock, and will soon launch its first fund with a target size of US$1 billion. In March 2022, CIX launched Project Marketplace, a digital platform for businesses and carbon project suppliers to list, discover, compare, buy and retire high-quality carbon credits. CIX's Auction and Spot Exchange platforms will be launched later. It will also work with partners to improve the monitoring, reporting and verification of projects, as well as provide ratings and other ecosystem services to scale the carbon markets.

Carbon credits do not just offset our existing carbon footprint. The carbon credits market provides a channel to redirect financial resources to offset the cost premium with new tech solutions. This will allow us to lower costs, stimulate demand and accelerate the deployment of solutions that can fundamentally decarbonise industries.
Q3: What strengths or advantages does Temasek have in the sustainability space?
We recognise that efforts to introduce decarbonisation solutions have long lead times, involve heavy capital investments over years to achieve scale and require carefully calculated risks to avoid missteps. As a long-term investor, we are able to put patient capital behind start-ups with innovative decarbonisation technologies that have shown promising potential.

Besides providing capital, Temasek can leverage our ecosystem of operating companies, our Foundation and other network partners to co-develop new solutions.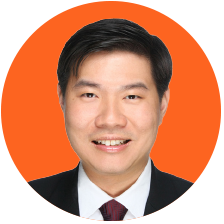 Q&A WITH
MR FREDERICK TEO
MANAGING DIRECTOR,
SUSTAINABLE SOLUTIONS,
TEMASEK
MANAGING DIRECTOR,
SUSTAINABLE SOLUTIONS,
TEMASEK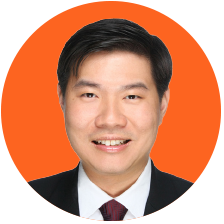 "Our purpose as an intergenerational investor is to ensure that every generation prospers. Addressing climate change through achieving net zero is therefore critical to our purpose."
"Our purpose as an intergenerational investor is to ensure that every generation prospers. Addressing climate change through achieving net zero is therefore critical to our purpose."
— MR FREDERICK TEO
Image: Mediacorp Photo Unit
Image: Mediacorp Photo Unit


For decades, SP Group has served as Singapore's reliable and efficient national grid operator, supplying electricity to over 1.6 million customers. Its push towards encouraging customers to save energy, through the provision of energy-efficient solutions, is relatively recent. "In the last five or six years, we've been paying more attention to enabling customers on their sustainability journey. Our goal is to empower the future of energy with low-carbon, smart energy solutions," said Mr S. Harsha, Managing Director of Sustainable Energy Solutions at SP Group.

Customer-centric sustainable solutions range from rooftop solar systems and electric vehicle charging points to the SP Utilities app, which allows households to track and manage energy consumption. SP is also partnering Temasek to pilot a novel solution called Distributed District Cooling (DDC), an extension of SP's renowned district cooling system in Marina Bay.

By centralising the production of chilled water for air-conditioning needs and leveraging economies of scale, SP's commercial customers in Marina Bay have significantly reduced their energy consumption and carbon emissions. It also allows them to benefit from reductions in equipment capacity and space requirements, as well as savings in maintenance and repair costs.
Where DDC differs from the Marina Bay system is that the latter is a greenfield project: It was developed from scratch on a vacant site, which meant centralised cooling could be integrated into its design from the start. However, most of Singapore's land has been built up, with buildings that already have their own chiller plants. "To address this brownfield segment, we conceptualised a DDC network where existing buildings with excess chiller capacity and very good energy efficiencies could act as injection nodes, supplying chilled water to meet its own cooling demands as well as those of other buildings — or off-takers — via underground pipes," Mr Harsha explained.

To test this concept, SP conducted a feasibility study for a proposed DDC network of 14 buildings in Tampines Central in 2020. These included commercial and public office buildings, retail malls, data centres and a community hub. Injection nodes and off-takers were identified, and technical drawings were drafted to show how pipes could be laid below ground to connect them. It was found that in one year, building owners could achieve 17 per cent energy savings, reduce carbon emissions by 18 per cent, and earn S$4.3 million in economic value from cost savings as well as new revenue streams owing to the freed-up chiller plant space.

Mr Harsha noted that Temasek was a big reason the study got off the ground in the first place: "We had to convince building owners to come on board the journey and also engage with relevant government agencies, such as the Ministry of Sustainability and the Environment. Temasek, with its wide network of partners, linked us up with senior stakeholders within these organisations. We may have the domain expertise to take on this project, but it would be extremely difficult to pull off on our own."

Thanks to the SP-Temasek pilot trial, DDC is moving from concept to reality. On April 18, 2022, SP signed supply agreements with six building owners that collectively own seven buildings. Next comes the actual construction work. "Hopefully, by 2025, we will finish Phase 1, and the first-of-its-kind DDC network in Singapore will be up and running in Tampines Central," said Mr Harsha. "I think we'll get to a stage one day where DDC will be a viable option for other brownfield precincts. This would contribute not just to Super Low Energy (SLE) buildings but to an SLE Singapore, and a low-carbon future for everybody."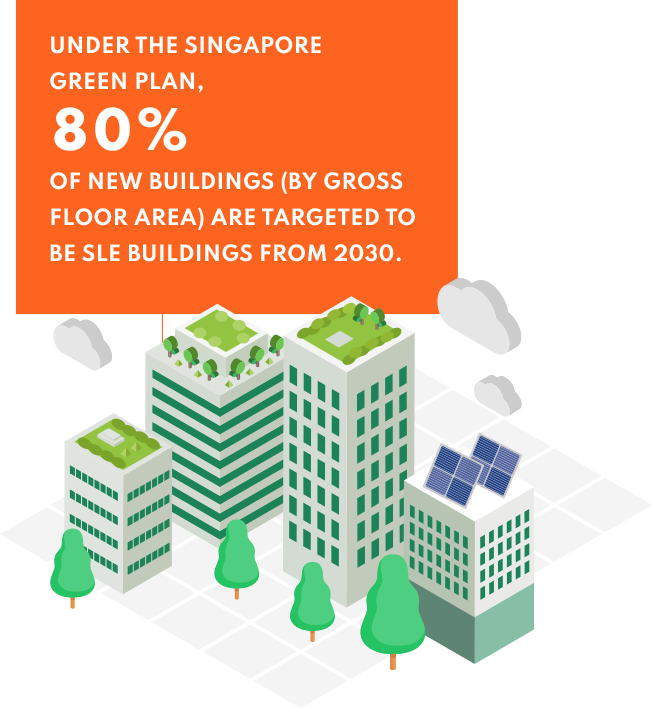 Goal
7
of the United Nations' Sustainable Development 
.
Goals is to "ensure access to affordable, reliable,
.
sustainable and modern energy".
.
of the United Nations' Sustainable Development
.
Goals is to "ensure access to affordable, reliable,
.
sustainable and modern energy".
.


In the world's second-most populous nation, Temasek is also exploring ways to scale clean energy infrastructure. In December 2021, it joined forces with Schneider Electric, a global specialist in energy management and automation, to launch GREENext in India. This joint venture will provide sustainable and resilient energy solutions to commercial and industrial customers across India, in the form of microgrids powered by renewable energy.

A microgrid is a decentralised, local energy grid that is usually connected to the main utility grid, but it can operate independently using small-scale power generation sources located on-site. On one hand, microgrids can function in disconnected 'island' mode, providing back-up during power outages or when electricity prices spike. On the other hand, the smaller units — also called distributed energy resources — are often made up of renewable energy sources such as rooftop solar panels, wind turbines and electric vehicle chargers, thus making microgrids more environmentally-friendly than the traditional grid.

"Microgrids provide efficient, low-cost, clean energy; enhance local resiliency; and improve the operation and stability of the regional power grid. They provide dynamic responsiveness unprecedented for an energy resource," said Ms Damini Chaudhari, Head of GREENext. Its microgrid technology, pre-engineered and standardised to increase deployment speed, uses a combination of solar power and digitally optimised batteries to store power, providing an additional layer of reliability.


look over the horizon
Temasek seeds catalytic capital
to make a difference with tomorrow in mind
find out more