Building greener: The sustainability payoff in real estate
With the building sector one of the most energy-intensive industries, Money Mind takes a look at how property developers can reap tangible benefits from making their assets more sustainable.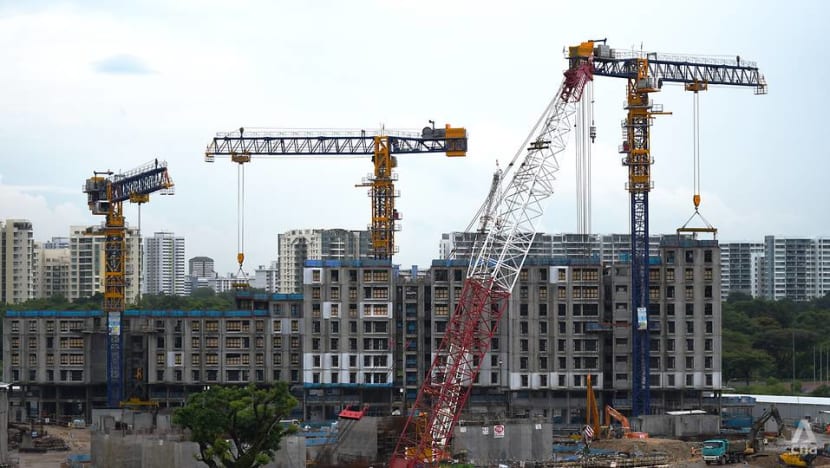 SINGAPORE: The real estate sector has one of the highest carbon footprints of any industry.
According to the United Nations Environment Programme, the building sector consumes around 40 per cent of the world's energy.
Building construction and operations also make up 38 per cent of global energy-related carbon dioxide emissions.
Worldwide, the built environment sector employs 300 million people. In Singapore, about 11 per cent of the labour force is in the construction sector.
The sheer size of the sector means that its sustainability actions will have an impact on the fight against climate change.
"It's a very large asset class and so it obviously is a large contributor to people and planet issues. But it can therefore also play a very big opportunity and be part of the solution as well," said Mr Steve Melhuish, founder, PropertyGuru.
"That's why I see the opportunities being there. All sectors need to decarbonise and become sustainable. The ones that don't will probably die, the ones that do will thrive and survive," he said.
Even as property developers embark on this push to sustainability, the very definition of a green building has changed.
"Traditionally, when you talk about green buildings, it is about the design and about putting in greenery," said Ms Lynette Leong, chief sustainability officer at CapitaLand.
"Now when we talk about sustainable buildings, it is not just design. Energy efficiency is definitely part of it. It is also about creating a very good indoor environment for your occupiers, enabling them to be healthy, and protecting the well-being of your occupiers. It's a multi-stakeholder approach to real estate."
Sustainability also brings with it tangible payoffs.
Industry watchers said that companies are increasingly basing their leasing decisions on sustainability, with some even willing to pay a premium for greener properties.
Sustainable buildings that are more energy efficient also tend to have lower operating costs, with savings estimated at up to 20 per cent in the long term, said RHB analyst Vijay Natarajan.
Developer CapitaLand said that future proofing its assets against climate change risks helps to make its portfolio more resilient. 
'We have seen tangible results by being more efficient and since 2009, we have achieved cost avoidance of S$270 million," said Ms Leong.
The other major reason for property players to move into sustainability is the huge amount of liquidity that is being invested in sustainable assets.
According to the Global Sustainable Investment Alliance, the value of sustainable assets rose from US$30 trillion in 2018 to US$35 trillion in 2020.
Such sums reflect a growing consensus among stakeholders that sustainability is crucial for business success.
In a recent survey by Jones Lang LaSalle, 83 per cent of building occupiers and 78 per cent of investors agreed that climate risk poses a clear financial risk.
"We are increasingly seeing environmental, social, governance (ESG) becoming one of the most critical factors in selection process for investing by many of the large institutional funds," said Mr Natarajan.
"From an investment community standpoint, we are seeing both a carrot and a stick approach to push for better sustainability standards. For example, companies that adopt better sustainability practices are able to access lower cost of debt, by accessing a wide range of green financing options in the market, which generally tend to be cheaper than a conventional loan. And they're also able to secure better valuations due to a large institutional following as well as many passive funds tracking ESG-related indices.
"On the other hand, we are also seeing more active approach by institutional investors who are coming out and openly criticising as well as pushing back on the portfolio of companies who don't pay sufficient attention to sustainability standards."