Changes to Global Investor Programme will help attract 'high-quality' investors to Singapore, experts say
The tweaks to the programme are also intended to ensure that investments are directed to support local businesses and create jobs, observers told CNA.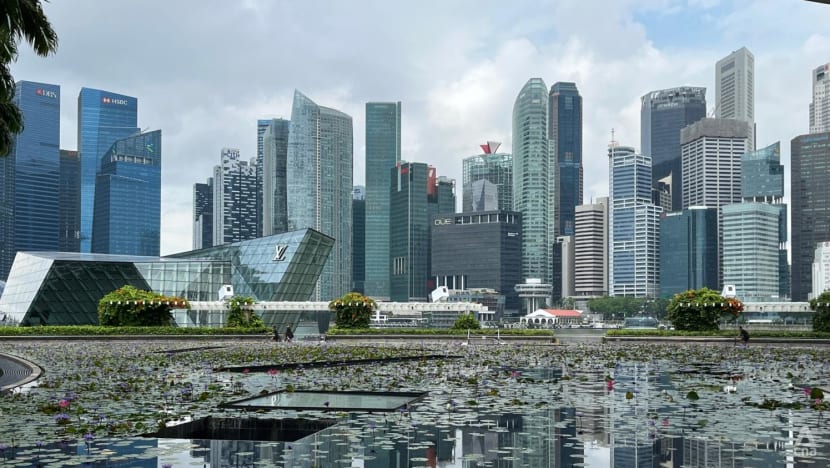 SINGAPORE: An increase in the minimum investment requirement and tweaks to other criteria in the Global Investor Programme (GIP) will help Singapore bring in "high-quality" investors, while ensuring that investments are directed to support local businesses and create jobs, observers said.
The GIP, first introduced in 2004, grants permanent residency (PR) to eligible global investors who intend to drive their businesses and investment growth from Singapore.
Those eligible include established or next-generation business owners, founders of fast-growing companies or family office principals.
Currently, these individuals have to invest S$2.5 million in a new or existing business, a GIP fund that invests in Singapore-based firms, or a new or existing single family office based here with at least S$200 million in assets under management.
But from Mar 15, applicants will have to invest more – at least S$10 million in a new or existing business or S$25 million in an approved fund, the Economic Development Board announced on Thursday (Mar 2).
They will also have to hire more locals or maintain their investments here as part of the criteria to renew their re-entry permits. Singapore PRs require re-entry permits to travel abroad while retaining their residency status.
Changes to the GIP from Mar 15, 2023
Currently, there are three investment options available for those looking to apply for the GIP.
They include investing S$2.5 million in a new or existing business, a GIP fund that invests in Singapore-based firms, or a new or existing single family office based here with at least S$200 million in assets under management.
Changes will be made to all three investment options from Mar 15.
Applicants looking at the first option of investing in a new or existing business in Singapore will have to demonstrate an investment of at least S$10 million, inclusive of paid-up capital.
For the second option of GIP-select funds, the minimum investment required will go up to S$25 million.
The third option will require applicants to set up a Singapore-based single family office with at least S$200 million in assets under management.
Of which, a minimum of S$50 million must be deployed in any of these four investment categories – companies listed on licensed exchanges here, qualifying debt securities, funds distributed by Singapore-licensed managers, or private equity injection into non-listed, Singapore-based businesses.
Changes will also be made to the renewal conditions of these investors' re-entry permits after the initial five-year period.
Presently, the renewal criteria across the three investment options include hiring a minimum of 10 people with at least half being Singaporeans and ringing up a minimum of S$2 million in business expenditure.
Under the upcoming changes, the requirement for business spending will be removed for all.
Those investing in a new or existing business in Singapore will instead have to hire a minimum of 30 people. Of which, at least half must be Singaporeans and 10 must be new employees. 
Those investing in GIP-select funds must maintain their money in these funds.
Lastly, for investors that have set up family offices here, they will need to maintain at least S$50 million in any of the four categories throughout the five years after becoming PRs. 
They must also hire five new family office professionals, including at least 3 Singaporeans.
RISING COMPETITION FOR INVESTMENTS
The tweaks to the GIP come at a time when global competition for investments is heating up. Hong Kong, for one, has said that it will revive a visa programme that grants residency status to those who invest a certain amount in the local asset markets.
EDB acknowledged that many jurisdictions are "competing to attract high-calibre business owners and owners of capital", and that its latest move is aimed at "attracting only top-tier business owners" who will drive their businesses and investments from Singapore.
It told CNA that it will continue to review the GIP to ensure it "remains relevant and effective".
Experts said even amid rising competition, the increased investment threshold is unlikely to diminish the attractiveness of Singapore.
This boils down to the "other intrinsic values" that give Singapore an edge over other financial hubs, such as a conducive business environment, political stability, and a reputation for quality of life with good standards in education and healthcare, said Ms Pearlyn Chew, tax partner of real estate and asset management at KPMG in Singapore.
Human capital in the form of highly-skilled trained talent and quality research work is another reason, said Professor Sumit Agarwal from the National University of Singapore's business school.
Singapore is also viewed as a "safe haven" for wealthy investors in a post-pandemic world marked by rising geopolitical tensions and uncertainties, as can be seen from the rising number of family offices in Singapore, he added.
"How Singapore handled itself during the pandemic was a very good example," said Professor Agarwal. "Investors know that it is safe to park their money in Singapore."
Dentons Rodyk's senior partners Sunil Rai, Edmund Leow and Loh Kia Meng said the updated GIP criteria might deter some investors who are looking to obtain residency in Singapore via a "golden visa" route like in other countries.
"But that is exactly what Singapore wants to distinguish ourselves from," they added, pointing to how the GIP has been "very exclusive" in granting only 200 investors PR status between 2020 and 2022.
"It helps to focus the attention on those with clear potential for economic contributions to Singapore."
TARGETED MOVES, BUT SOME GAPS TO FILL
Experts noted that the latest changes are targeted at the evolving needs of global investors with different investment approaches and objectives.
They are also better aligned with the "commercial realities" in industries, such as the booming family office space, said EY's Asean private tax leader Desmond Teo.
He cited the requirement to hire at least five family office professionals as an example, noting that it recognises the need for "holistic expertise", such as legal and tax, for family offices to operate robustly.
While the increase in the investment sums may seem "exponential", it is proportionate when compared to the minimum threshold of these investors' wealth, said the senior partners from law firm Dentons Rodyk.
These thresholds include annual turnover of at least S$200 million for companies owned by established business owners and S$500 million for next-generation owners' businesses. Meanwhile, fast-growth companies must be valued at S$500 million or more. These have been left unchanged.
This means that the rise in minimum investment required – even up to S$25 million – "still represents a proportionately small amount of investment against the overall business", the senior partners said.
With the increase in investment, it "may then make more sense" to require the hiring of specialised talent commanding higher salaries – a move that is in line with the roll-out of the Overseas Networks & Expertise Pass for talent earning monthly salaries of S$30,000 and above, they added.
"We see this as a concerted effort by the Singapore Government in raising standards for the whole ecosystem," lawyers from Dentons Rodyk said.
Experts also pointed out that the changes were not all about tightening criteria. In fact, some requirements were simplified.
For example, the renewal criteria for re-entry permits no longer require investors' companies and family offices to ring up a minimum of S$2 million in business spending a year. 
This was a "very high" criteria for family offices in particular, and the removal will help to encourage the use of the family office investment option under the GIP, said Mr Anuj Kagalwala, asset and wealth management tax leader at PwC Singapore.
That said, there are some gaps to be filled.
Mr Ong Sim Ho, managing director of corporate and finance practice and head of family office at Drew & Napier, noted that applicants can only choose from two GIP funds at the moment.
"If EDB wants to make this a real option, the number of GIP funds must go up so that applicants have a real choice," he said.
EDB's website currently lists two funds run by Jungle Ventures and Phillip Private Equity that are accepting investments. "The rest of the GIP Funds have since closed fundraising," the website said.
Mr Ong also noted feedback from some family office clients that there are "limited" investment options in Singapore.
While that is "unlikely to be a deciding factor" for these investors, "what is urgently needed is to foster a vibrant and active investment ecosystem" for family offices here, he added.
A BOOST FOR SOME SECTORS
Overall, the changes to the GIP are set to benefit the local financial sector – in particular, the asset management industry.
For example, fund managers that distribute the GIP-select funds and the portfolio companies that these funds invest in are "obvious winners", said EY's Mr Teo, noting that GIP applicants "could be a rich source of fund-raising".
Local businesses, both big and small, also stand to gain.
The new criteria for applicants under the family offices option to deploy at least S$50 million in certain investment categories is a "wise move" that will help to divert more capital to businesses and funds here, said Mr Kagalwala.
"Local start-ups and businesses looking for seed money will have one more avenue to attract capital," he added.
Apart from additional liquidity, the physical presence of high-quality investors and their teams "should further increase the vibrancy of Singapore's venture scene", be it through new collaborations or mentorships, said PwC Singapore's partner for tax and entrepreneurial and private business Lim Kexin.
"These updates to the GIP continue to put Singapore at the forefront of attracting high-quality global investors," said Mr Teo.
"The revised investment options are not only expected to encourage the growth of businesses and capital accumulated in Singapore, but will also boost employment opportunities for Singaporeans through direct and indirect channels."