No long queues, no panicking customers: India's banks start exchanging discontinued 2,000-rupee notes
It is a move that has stirred some worry, as it reminds some people of a similar demonetisation exercise in 2016 that led to a huge cash shortage in the country.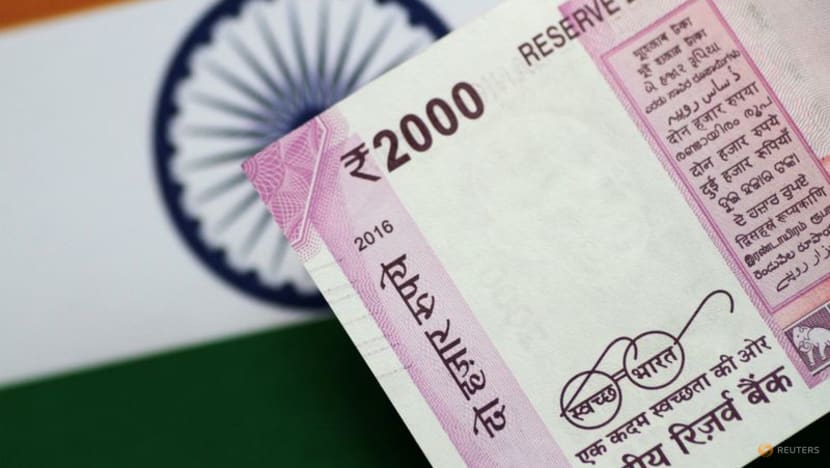 DEPOSIT, EXCHANGE 2,000-RUPEE NOTES BY SEP 30
It is a stark contrast from 2016 when queues extended around the block, after Indian Prime Minister Narendra Modi's government withdrew 86 per cent of the economy's currency in circulation overnight.
People have until Sep 30 to deposit or exchange the 2,000-rupee notes, introduced into circulation in 2016, for a smaller denomination at a bank.
Lenders have been advised to accept notes even from people who do not have an account. There is also no need for additional paperwork.
However, some people are already reportedly facing problems. 
Some said they are being asked for identification proof, while others claimed that some banks are refusing to exchange the notes at all.
India's central bank governor Shaktikanta Das has assured citizens that the exchange process will be smooth.
BUSINESSES GET ONBOARD
Still, there are some who are choosing to spend that cash instead of exchanging it.
Resident Sanjeev Sen Gupta said he would check with a store to see if he could get rid of his notes by buying some jewellery. 
"It totally depends on the understanding between the businessman and the customer. I am sure the jewellery shop owner will think about whether he should accept them," he added. 
Meanwhile, some businesses are hoping to cash in on the situation by encouraging shoppers to use up their notes by purchasing goods or services.
Another resident, Ms Sangeeta Sehgal, said: "The businesses are giving us options. They are telling us to go to their gyms and to go to their shops. 
"I am also getting these messages on WhatsApp telling me that I can buy all kinds of clothes using 2,000-rupee notes. So, they have now used this to boost their sales, be it jewellers or any other businesses. So a lot of us are spending our 2,000-rupees notes in the market this way."
As people shop to avoid the hassle of going to a bank, this has reportedly led to an increase in sales for many businesses, said analysts. 
This could benefit gold merchants and real estate companies, they added. 
IMPROVING LIQUIDITY IN BANKS
Experts said as people rush in to deposit notes, it will also likely improve liquidity in banks at a time when the demand for credit is high.
Officials do not expect the withdrawal of 2,000-rupee notes to affect economic activity.
India's central bank said the 2,000-rupee notes account for less than 10 per cent of the currency in circulation and are not commonly used for transactions.
Many people prefer not to use 2,000-rupee notes to purchase daily items as it makes getting change back cumbersome. No new 2,000-rupee notes have been printed since 2017.
Observers noted that this is perhaps why there is not as much concern among the general public now, despite opposition parties saying the move will cause inconvenience.
Some analysts believe it will be more of a concern for political parties, as politicians allegedly often use cash to skirt spending limits imposed by the Election Commission of India.
With the general elections coming up next year, the withdrawal of these 2,000-rupee notes could hit their war chests hard, they added.