About 1,250 workers to benefit from new training council by Shell and local employees' union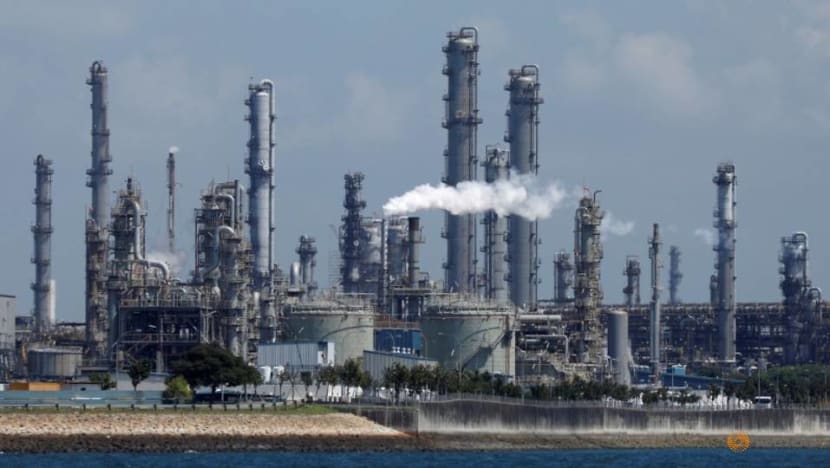 SINGAPORE: Oil giant Shell has partnered with the Singapore Shell Employees' Union (SSEU) to set up a council to train and upskill about 1,250 workers, in line with the company's 10-year plan to cut its own carbon emissions in Singapore by about a third.
The Joint Capability Council (JCC), which comprises management representatives from both groups, aims to address training gaps in existing programmes and help equip workers with relevant skills, Shell and SSEU said in a joint release on Monday (Nov 30).
"This initiative, amongst others, will complement Shell's digitalisation efforts in pivoting its manufacturing business into new, low-carbon value chains," said the release.
About 1,250 workers from across all businesses in Shell will benefit from the training plans to create a workforce that will remain "resilient" through the company's transformation, said the release. Shell has more than 3,100 workers in Singapore.
The company had said earlier this month that its strategic shift towards a low-carbon future will involve reducing headcount in its workforce at the Pulau Bukom refinery site from 1,300 to 800 by the end of 2023.
The announcement comes after parent company Royal Dutch Shell pledged to become carbon neutral by 2050.
On Monday, Shell and SSEU said that under the JCC, they will develop courses for workers in areas such as adaptive skills, digital literacy and data analytics.
The training programmes will be offered to more than 500 process and maintenance technicians in the first phase of the initiative.
Shell and SSEU committed to the move with the signing of a Memorandum of Understanding, which was witnessed by Foreign Affairs Minister Vivian Balakrishnan, who is also an advisor to the union.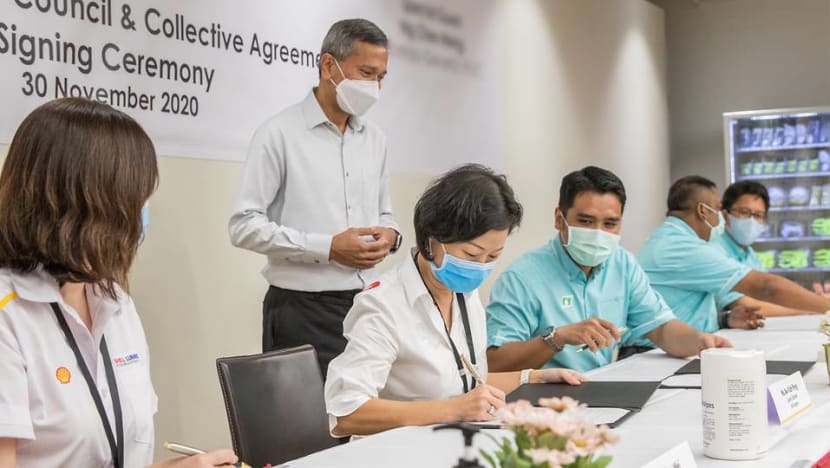 THE RIGHT CIRCUMSTANCES
Pointing to Shell's history of more than a century in Singapore, Dr Balakrishnan said the "early phase of the oil age" and "the right circumstances made all the difference to the trajectory and longevity of the company in Singapore".
"We are now at another turning point and energy sources, transportation, connectivity communication, planning are all being transformed," said Dr Balakrishnan during a tour of Shell's Pulau Bukom site.
"If we don't again position ourselves at the right time, right place, (with the) right workforce, right skills, we are going to miss out on the revolution that's occurring in front of our eyes," he added. 
The chairman of Shell Companies in Singapore Aw Kah Peng also said that competition will continue to intensify, even as the firm embarks on efforts to transform itself.
"There will be and are already newer, leaner, more efficient plants coming onstream. We also see digital technologies that continue to change and impact businesses," she said.
"What will truly enable us to reach our fullest potential is how we are transforming ourselves," she added, citing the need for a "learner's mindset".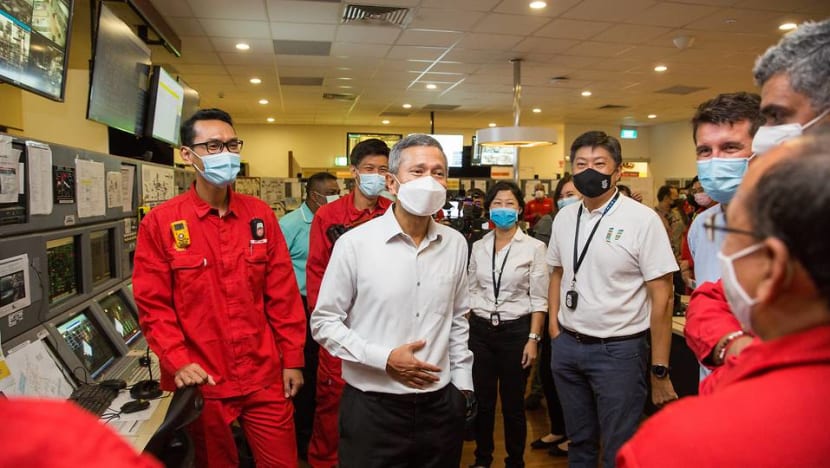 CONTINUOUS LEARNING
National Trades Union Congress (NTUC) secretary-general Ng Chee Meng, who accompanied Dr Balakrishnan on the tour of Shell's premises, said that the JCC will enable workers to have "a formal structure to enable continuous learning to future-proof themselves."
Mr Ng added that the council will make a "real difference in enhancing" employees' job security and help them secure "better work prospects in the medium to long-term". 
SSEU general secretary Munirman Abdul Manaf agreed, saying that new skills will "hopefully also lessen the (stress on workers)" if they end up having to look for new jobs.
He added that the union will continue to work closely with management to spur training efforts and help workers remain gainfully employed.