With amenities lacking near their new flats, former Tanglin Halt residents keep going back
The elderly residents who moved to Margaret Drive have been relying on shuttle services to their old neighbourhood to eat, shop and hang out at their activity centre. But there is good news on the horizon.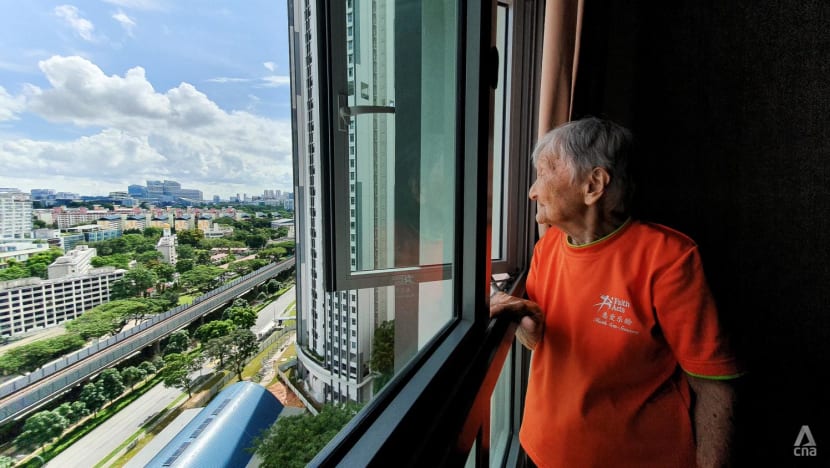 SINGAPORE: It has been more than five months since 94-year-old Wong Ying moved into her bright, newly furnished two-room flat in Margaret Drive.
But every Wednesday, she still looks forward to returning to her old neighbourhood, Tanglin Halt — and more importantly, to the centre that regards her as family.
"I'm going back to FaithActs," she said, her face lighting up when a van emblazoned with the words "FaithActs Seniors" drew up outside her block.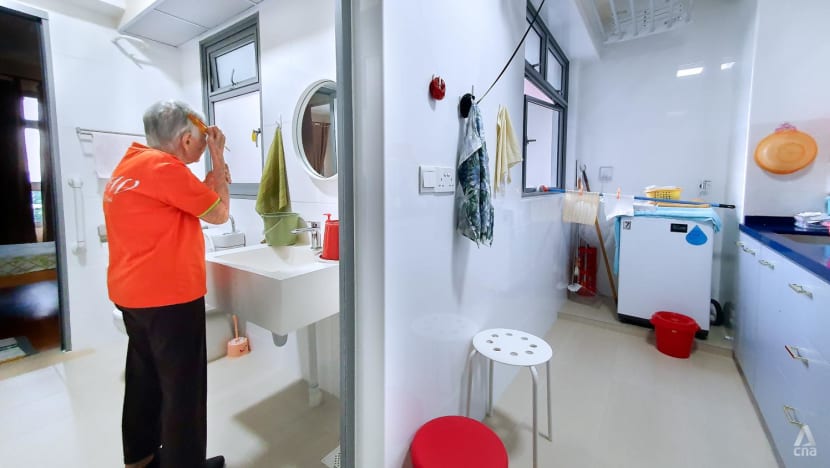 Last year, CNA Insider told the story of this nonagenarian and other Tanglin Halt old-timers, who were moved to Dawson estate under the Selective En-Bloc Redevelopment Scheme.
The relocation highlighted the lack of amenities for and social isolation of elderly folks who spent years building ties in their old community, for example at the centre run by social service agency FaithActs.
The good news: FaithActs recently got approval to run a centre near Wong's new flat.
In response to CNA Insider's queries, the Health Ministry said it has "assessed that there's a need for eldercare services in this area and is therefore supportive".
But this comes after months of FaithActs having to shuttle beneficiaries like Wong back and forth. And the new centre will not be ready to serve residents until January at the earliest.
The Housing and Development Board (HDB) confirmed to CNA Insider that the premises, located at 40 Margaret Drive, are expected to be completed in the fourth quarter.
FaithActs expects that renovation will take at least two months thereafter, before the centre can open.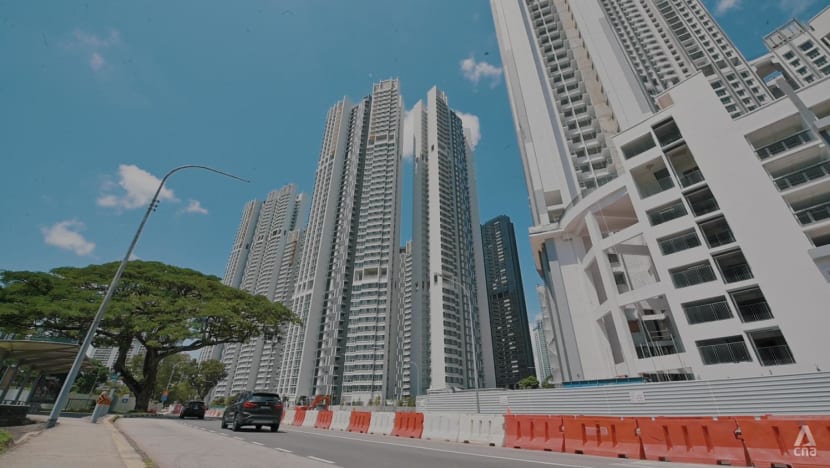 Most of the Tanglin Halt old-timers have moved to two sites in Margaret Drive: SkyResidence @ Dawson and SkyOasis @ Dawson. The Margaret Drive hawker centre opened on Aug 1, but there are no other shops nearby.
This means the past few months have also seen many of the seniors, including those with mobility issues, having to go to supermarkets or shops that are an eight- to 15-minute walk away for the average person.
The HDB pointed to "extensive delays" to almost all construction projects owing to the pandemic. And the authority said it had prioritised construction resources and activities so that residents could move into their new homes without undue delays.
A supermarket will open at SkyResidence @ Dawson before the year end, while an eating house, mini-market and more shops are expected to open at SkyOasis @ Dawson in the second quarter of next year.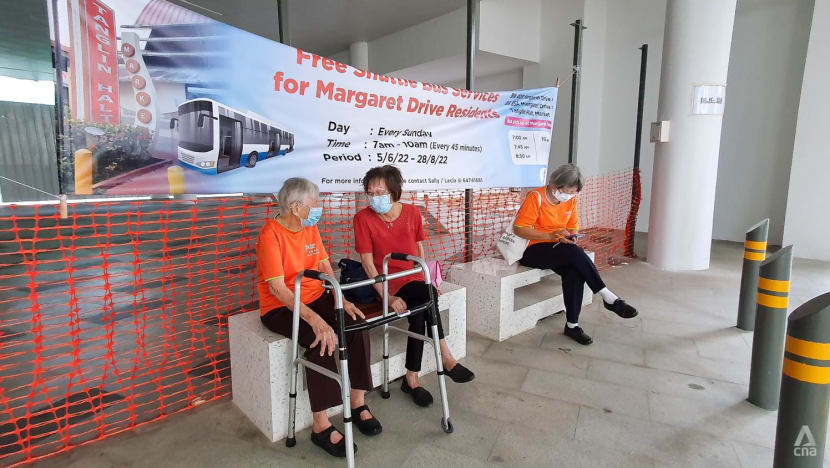 As the wait continues, so too will the shuttle services that some residents have been relying on — operated by FaithActs as well as Queenstown grassroots organisations — to return to Tanglin Halt for eldercare services and more.
A DAY OUT
Wong used to go to the FaithActs centre four times a week and pass the time taking exercise classes, catching up with friends and playing games. It was a short stroll from her flat then.
But her new flat is at least a 15-minute walk away for the average person. That is why every Wednesday is a red-letter day for her.
FaithActs started the weekly transport service in April, after its beneficiaries had moved early this year and had highlighted the need for one.
"To us, these seniors are family, and we want to maintain that connection with them even after they've moved," said FaithActs community outreach manager Helen Wong.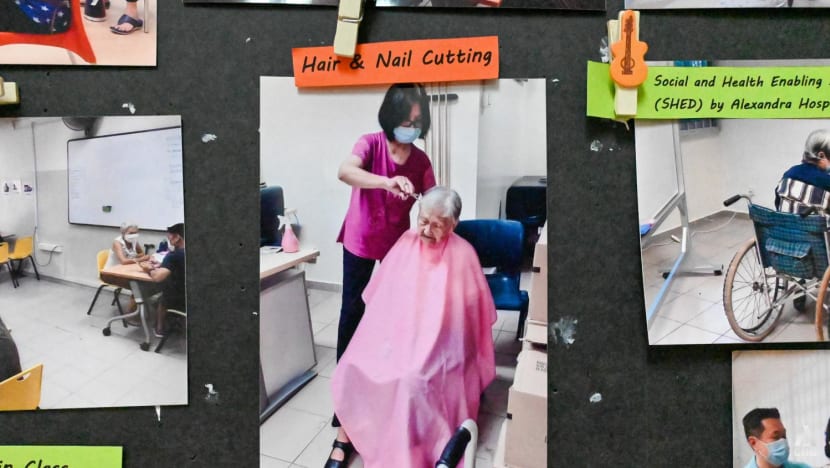 The centre runs the service only once a week owing to manpower constraints and relies on volunteer drivers and befrienders to supplement its staff.
Priority is given to beneficiaries with mobility constraints, and about 15 beneficiaries use the service now. It is a few minutes' ride.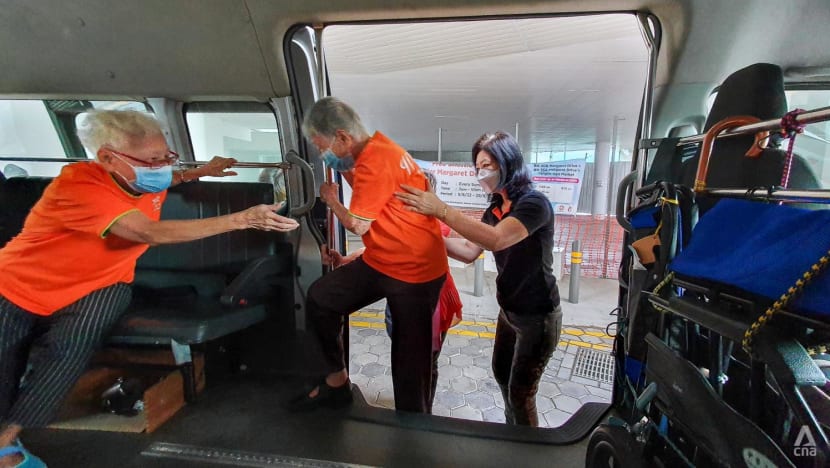 When CNA Insider visited the centre, some seniors were milling about, waiting for their exercise class to begin, while others such as Wong wasted no time finding a place to play her favourite table game, Rummikub.
The game requires players to form sets of tiles with different numbers and colours, and "really trains your brain", remarked one senior. The atmosphere was congenial, with seniors looking over one another's shoulders and pointing out combinations they could try.
Wong can sit there for hours, stopping only for her exercise session and for lunch.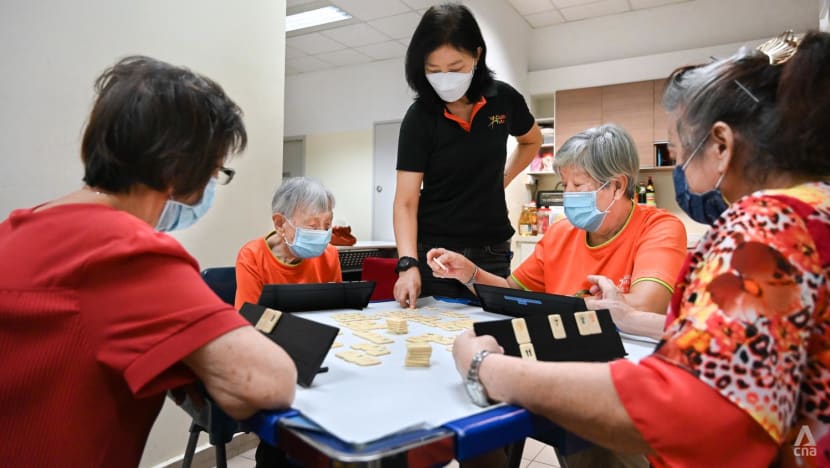 FaithActs first applied to run a new centre in Dawson in 2019 — when the agency was informed that its beneficiaries would be moving out of Tanglin Halt — but was rejected.
It later expressed interest in a space in Margaret Drive but was close to giving up, according to executive director Shirley Ng.
"We thought it'd been too long a wait, and since most people had already moved in … there was no space for us," she said.
When the good news came, everyone was "overjoyed", she added with a laugh. "They made a lot of noise rejoicing in the office."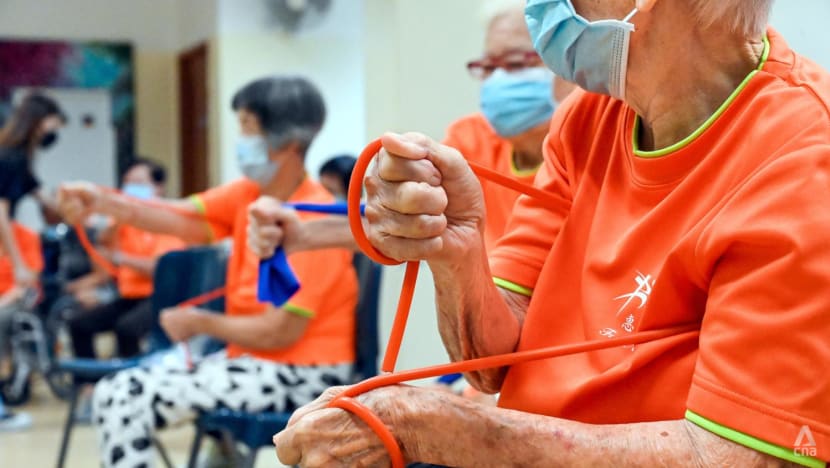 GROCERY RUN
One of FaithAct's regulars, Chua Biau Eng, goes to the centre now on Tuesdays, Thursdays, and Fridays by public bus.
On Wednesdays, the 80-year-old takes advantage of the shuttle service to get her groceries. "It's so convenient," she said about the service.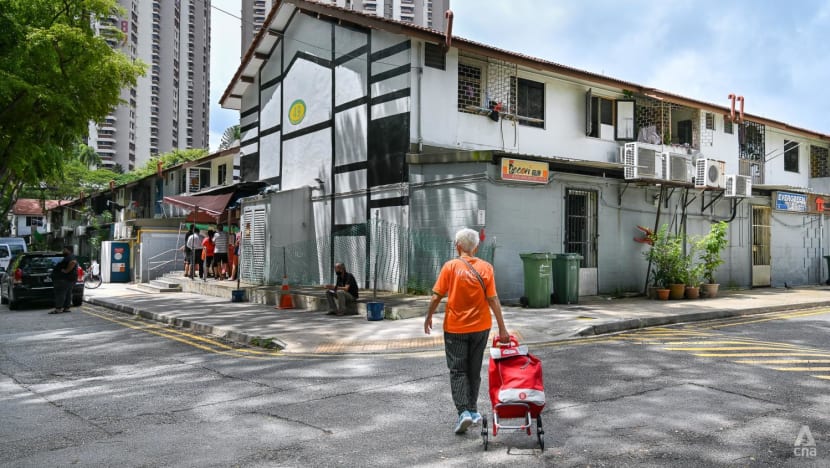 It is a short stroll from the centre to the supermarket and the nearby provision shop. And sometimes she gets a haircut in her regular salon in Tanglin Halt.
"I'm not familiar with the roads around my new place," she remarked.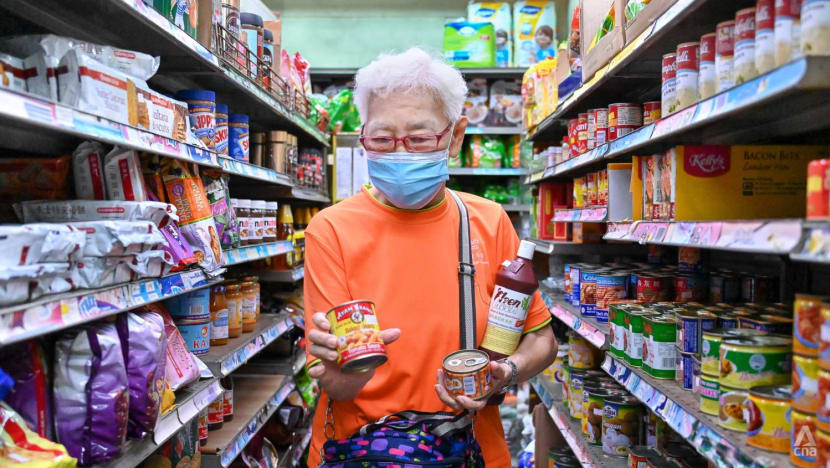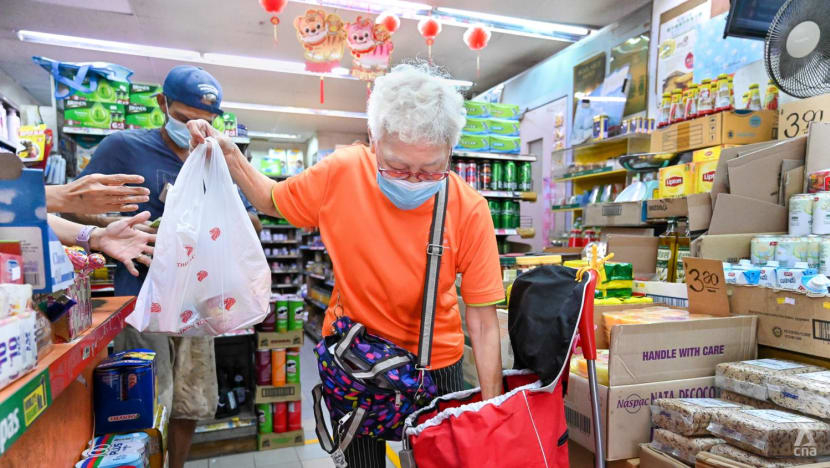 That was why she was pleasantly surprised in June when she saw a banner strung up at the pick-up point where she would wait for the FaithActs minivan. It said Queenstown grassroots organisations were providing a free bus service to take Margaret Drive residents to Tanglin Halt on weekend mornings.
Implemented at the suggestion of Eric Chua, the Member of Parliament for the area, the service runs at 45-minute intervals from 7am to 10am. It was piloted on Sunday mornings but has since been extended to Saturdays as well.
The service, he said, was initiated partly for reasons of convenience, partly for nostalgia and partly to benefit the merchants and hawkers who are still operating in Tanglin Halt.
He sees, on average, 50 to 60 residents making use of the service every Sunday.
It is slated to run until the end of this month, but it is "entirely possible" that it could be extended, he said. "We'll consult residents before deciding."
FaithActs, too, plans to continue running its shuttle service until the new centre is ready — and even beyond that, if frail residents in Margaret Drive need help getting to the new centre.
The agency hopes for more volunteers, as it would need drivers, befrienders and escorts. "The more volunteers we have, the more seniors we can help," said Ng.
LOOKING FORWARD WITH OPTIMISM
Wong is one of FaithActs' beneficiaries with deteriorating mobility. She lives alone and is usually apprehensive about going out.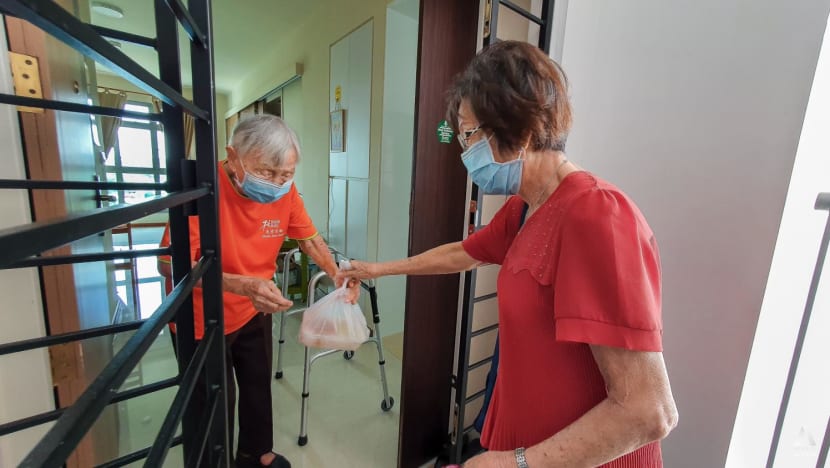 "It's very mafan (troublesome)," she said, gesturing towards the walking frame she needs to get about. "I only go out to throw away my rubbish and to go to FaithActs."
As she grows weaker, she has had to rely on meal deliveries, which the agency helped her arrange. When she returned home after her fruitful day at the centre, a packet of food was already hanging at her door.
But she has determined to start going out especially as the amenities around her open, notwithstanding her mobility constraints. "I'll learn," she said simply.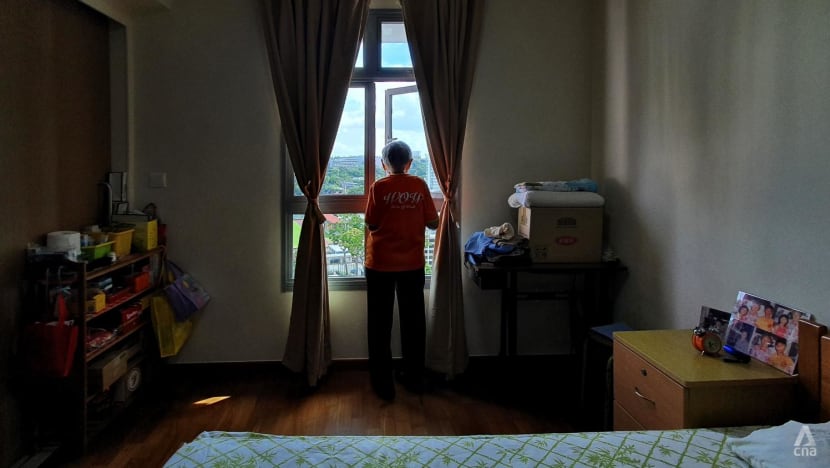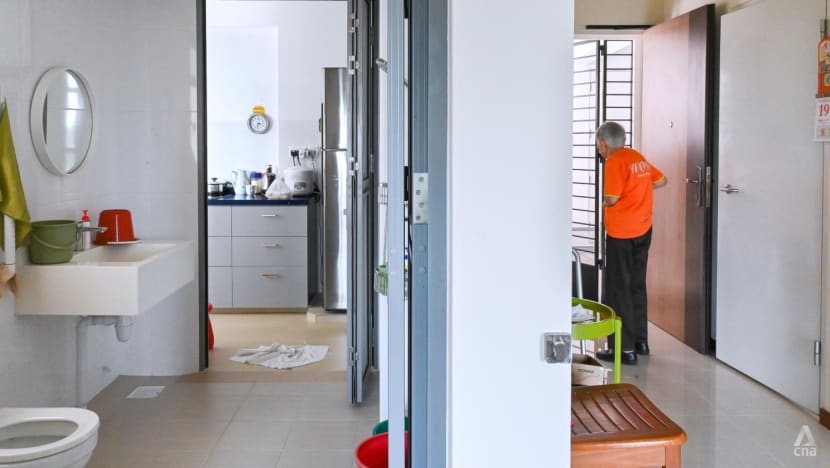 One day, she would like to make it to the FaithActs centre four times a week, like she used to when she lived in Tanglin Halt.
With the new centre a mere five-minute stroll for her from her lift lobby, she is optimistic. "I can go back to play my games and see my friends," she beamed. "I really like playing the games."