Car park attendant's gift of a school, to children too poor to afford it
Poverty forced Undang Suryaman to drop out of school. Now, he wants to give every child in his village the education he couldn't afford - even if it means his own family has to scrape by.
RANCAEKEK, Indonesia: Ms Yani Novitasari, 37, sits on the floor in the middle of an empty classroom, balancing the accounts the old-fashioned way - with pen, paper and mental arithmetic.
It's shortly after lunch. Children from the morning school have gone home, and the older kids who attend the afternoon session won't be here for another couple of hours.
Next to her, her husband Undang Suryaman, 42, looks quietly on. The couple run this kindergarten and childcare centre together.
The October numbers don't look good. "For this month, we received Rp 420,000 (S$42). We spent Rp 175,000 on books, Rp 110,000 on electricity and Rp 40,000 on water bills. We only have Rp 95,000 left," says Ms Yani. 

"We are short of Rp 870,000. And we are not even talking about the teachers' salaries yet." In other words, the school is deeply in the red.
So how will you pay the teachers? We ask.
That is when her voice cracks and tears begin to well up in her eyes. It's only later that we learn that these are tears of gratitude, and not sorrow.
FROM SCHOOL DROPOUT TO "BANG JACK"
When Mr Undung was in Primary 6, he wanted nothing more than to study further - in a secondary school, then perhaps, university. Instead, his parents asked him to quit school to work. An education was a luxury the family couldn't afford.
"I really had the ambition, but I couldn't," he lamented.
When he turned 19, however, Mr Undung did get into Universitas Padjadjaran - one of Indonesia's top tertiary institutions - though not as a student. 
It was a job that his uncle passed on to him, an 8am-to-6pm gig as a parking attendant at the varsity's School of Communication. Young Mr Undang gladly grabbed the chance to move closer to the city to earn a better living.
Not that the pay was anything to shout about. Back then, he earned less than S$0.15 per car parked; he even let some of the poorer students park for free. But he was happy just to have finally found a way to broaden his horizon and quench his thirst for knowledge.
He befriended, and learnt from, the university students, many of whom were of a similar age and yet - he realised - had a very different outlook on life.
"People without education tend to be myopic and think of only themselves," Mr Undang observed. "If I have enough to eat, I will be okay, and that's it."
But people with high education, they go beyond that. They think about how to change and improve their lives for the future.
Mr Undang's friendly demeanour and good nature soon earned him a nickname from his friends in Padjadjaran: "Bang Jack" or "Brother Jack", a moniker that stuck for 23 years and one that has become almost as well-known as the university he works for.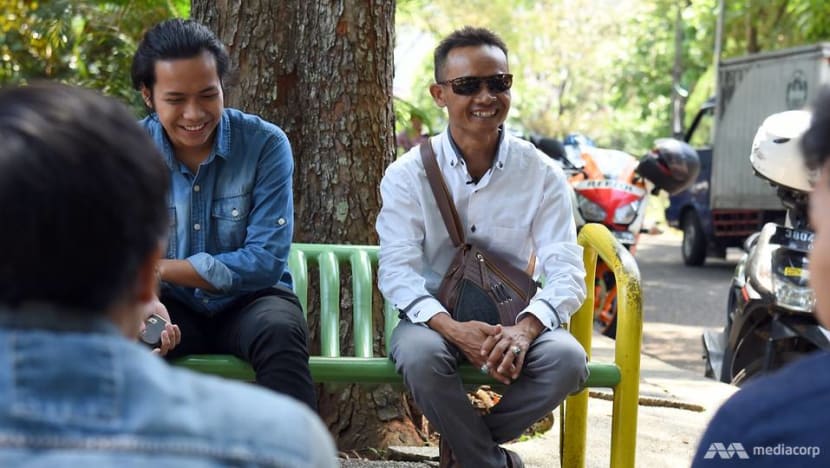 A DREAM COME TRUE
When Mr Undang and Ms Yani first mooted the idea of setting set up a school for the poor, many people in the neighbourhood scoffed at it. Even their own families were doubtful.
Some of them said, 'How do you help others when you can hardly help yourself and your family?'
"I wanted to prove them wrong and show them that I am capable," said Mr Undang.
The couple, who have four children, live in Rancaekek, a small village 25km from Bandung City in West Java. Until recently, it comprised largely rice fields. 
Most of the villagers are mired in poverty and work odd jobs - men in construction and factories, and women as vendors in the local markets. They take home such a pittance that many cannot afford to send their children to school.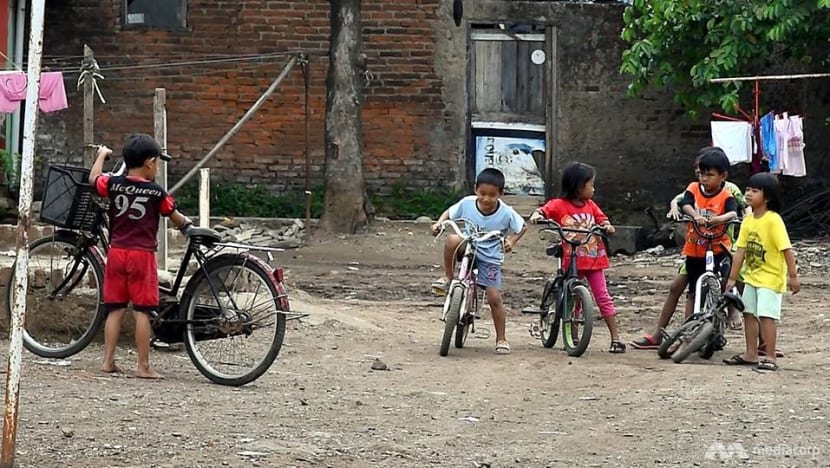 For Mr Undung, it was a stark reminder of his own impoverished childhood. More disturbingly, he found himself split between two realities - one world filled with poverty and the uneducated, and the other - where he went to work - brimming with knowledge and success.
For some two decades, he had watched many of his old friends from Universitas Padjadjaran go on to achieve greater things in life after graduating. And he wanted the same not just for his own children - but also for the hundreds of young people in his village, whose only fighting chance of getting out of poverty was through education.
"They have to keep studying, no matter what, to move ahead in life," he said.
Ms Yani, who graduated high school and once taught in a kindergarten, shared the same conviction. "Ever since I was young, it has always been my ambition to be a teacher … and to be of benefit to others," she said.
And so, five years ago, the couple took the plunge and spent their life savings to set up the Nabilatul Husna Kindergarten and childcare centre - at first at a local mosque, then later in their own small and cramped home.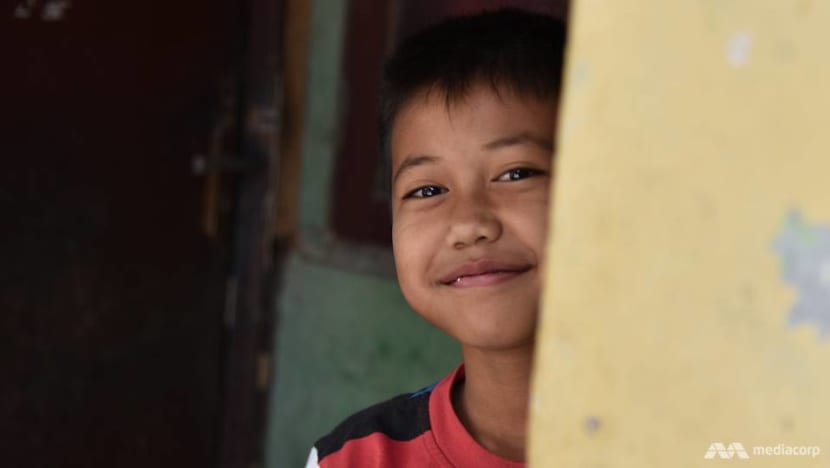 The school offers formal pre-school education in the morning. Afternoon and evening sessions are meant for primary school children, focusing mainly on religious studies.

There are plans to do more, if the couple can secure more funding and the license to operate a formal primary school.
What makes their school unique is that parents are free to decide how much they want to pay.

"For those who cannot afford, they can even go to school here for free, and yet the education is the same as schools with expensive fees," declared Ms Yani.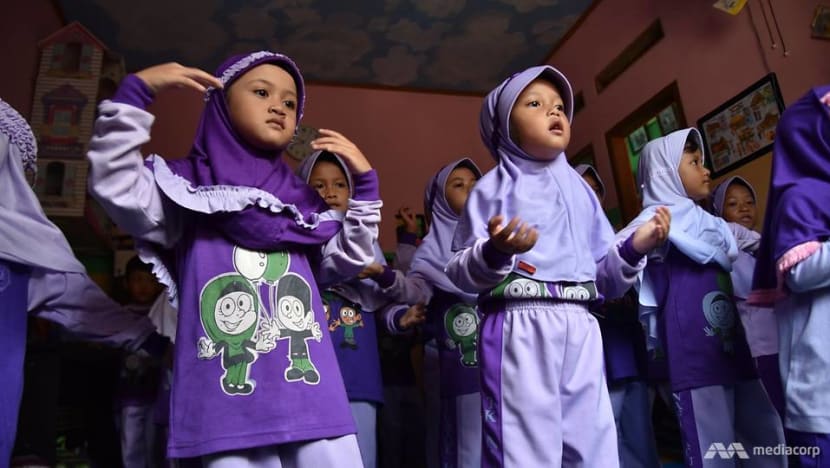 Indonesian award-winning author, singer and songwriter Dewi Lestari, who nominated Mr Undung as a deserving CNA Insider figure of #InspirAsian, said: "Many people dream to change the world, but often we feel helpless because we think our actions are maybe too small or too insignificant.

"Sometimes all we need is a little bit of courage," she added.
(Share: Nominate your own unsung hero who could be an #InspirAsian to all)
A LIFE OF SACRIFICE
Indeed courage and faith are what it takes for the couple to persist in what they do.

In the corner of one classroom, we spot a donation box less than half-filled with small notes and coins. Ms Yani says the box - with donations from the school kids - has not been opened for two months. 
When she cracks it open and tallies up the cash, it amounts to roughly Rp160,000, or about S$16.
The school currently caters to the needs of about 200 kids. More want to attend the classes, but have had to be turned away because of the lack of space and resources.
It costs Mr Undung roughly Rp 6 million a month to keep the school running. And recently, in order to accommodate more students, he had to spend even more to do what would have been unthinkable five years ago - buy land and erect his own school building.
The ground level with three classrooms opened for use in June. Construction of the second storey continues whenever they have money to buy building materials.
The school's main source of funding has always been donations - ranging from small amounts from the community, to more generous sums from Mr Undung's friends at the university.
They also get public donations that come in after Mr Undung's speaking engagements, or after coverage of the school by local media. But Mr Undung says the power of the media can be a double-edged sword.
"People think that with media coming my way, I am getting a lot of money, that we use it for our personal use," he says. That's far from the truth.

In fact, in order to keep the school running, Mr Undung often needs to top up with his own modest earnings as a parking attendant - which averages only about Rp 2.7 million a month.
They use so much of their own money that, ironically, it sometimes affects the studies of their own children. The eldest now attends university part-time, because full-time tuition would cost too much.
Says Ms Yani: "Once I couldn't even afford to pay for the exams that my son needed to take."
WATCH: The price of a humble man's dream (7:14)
Such sacrifices have become commonplace, but the children try not to complain. "We always discuss this with them," Ms Yani says. "Some of them have grown up. They understand what we do and thank god, they always support us."
"Everything comes with risks. To start this school, surely there was something that had to be sacrificed in terms of family commitment. But that's the meaning of life.
"It's not just all about yourself or your family. It's for others, too."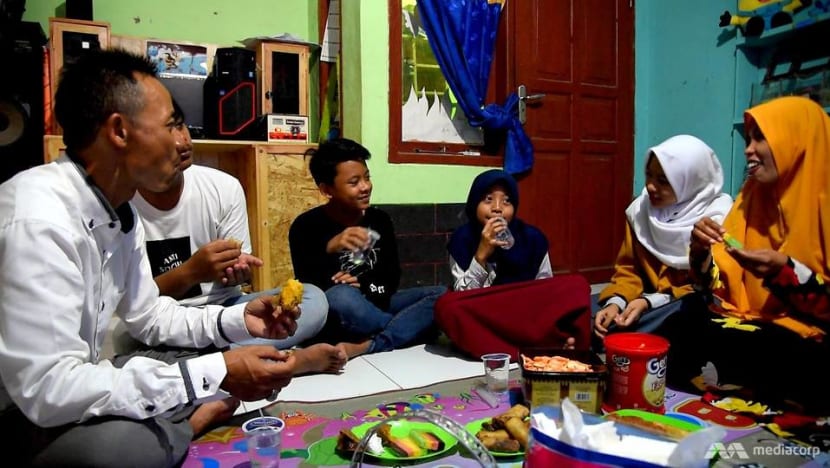 WHERE THERE'S A WILL...
The couple also feel tremendous gratitude for the seven teachers who work at the school. Not only do they go beyond their duties by helping the couple out during fundraisers and donation drives, they are also constantly patient when it comes to getting their salary.
Take October for example, with the school once again in the red. How does the couple intend to make up for the shortfall?
"We also don't know," Ms Yani answers with teary eyes. "But we always receive unexpected blessings, so we will always have."
Mr Undung echoes her: "I have faith that maybe today we don't have anything, but tomorrow we will have."
What, though, if no funds are to be found? "Then we have no choice but to postpone paying (the teachers)," he says simply. "We wait until we have the money."
It's this all-in spirit that touches and inspires parents like Sofi Sri Sundari. "He's just a parking attendant, so people underestimate him," she says.

I feel proud that there is a person in this neighbourhood who's an ordinary person but does extraordinary things.
Writer Ms Dewi Lestari said: "I hope Bang Jack's story can spark our spirit to share more courageously to make real changes, no matter how small."
Share if you think "Bang Jack" and his wife are an #InspirAsian! If you know someone else who deserves to be honoured as one, nominate them at this page, or leave us a message on Facebook.