With end of zero-COVID in China come chaos, challenges, recovery
The programme Insight looks at China's transition from COVID-19, the political and economic impact and what lies ahead for the rest of the world after the most populous country has resumed international travel.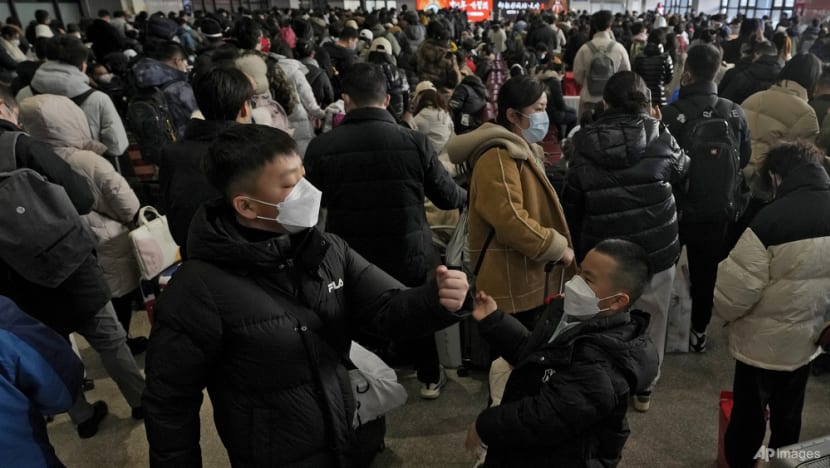 BEIJING: Restaurateur Wang has seen brisk business in his eatery in Xi'an, Shaanxi province, since China lifted its zero-COVID policies in December.
It is a welcome change for the 60-year-old. His business has been battered after three years of strict measures, which included showing a negative COVID-19 test result to enter most places and being quarantined in centralised facilities after testing positive.
"With a brick-and-mortar shop, the impact's been huge," he said. "(When) you have a shop that no one's visiting, you can't sustain a business."
But he contracted the disease soon after the relaxation of restrictions. He suffered body aches, fever and was coughing up phlegm.
"It's definitely a lot more severe than a cold," he said. "Some of my older friends … with underlying conditions or with weaker immunity have passed away."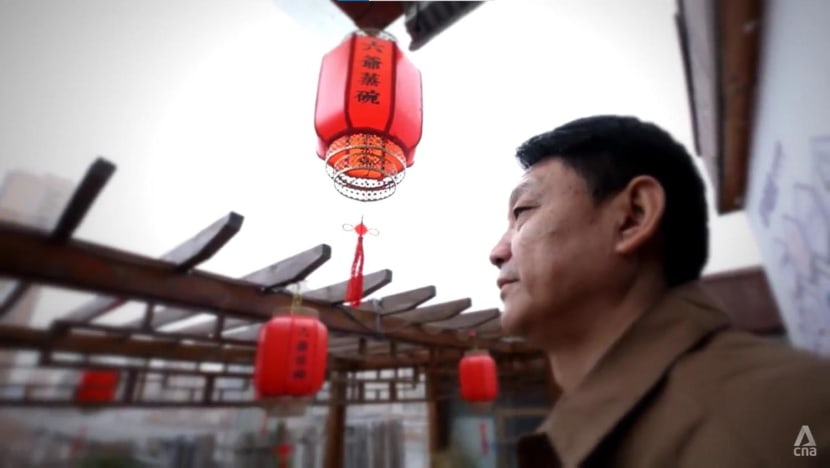 He felt that the severity of the illness was downplayed as the government downgraded COVID-19 from a "devil" virus to one resembling the flu. "That's my feeling — that the experts didn't pay enough attention or weren't rigorous," he said.
Wang's view reflects the general sentiment of the Chinese, whose initial relief and even joy at China's COVID-19 flip-flop dissipated with the surge in cases and deaths.
The programme Insight looks at China's transition from the pandemic, the political and economic impact and the path ahead for the rest of the world as the most populous country reopens and resumes international travel.
'WE'RE ALL CONFUSED'
It was inevitable that China would eventually open up, yet the speed at which it abandoned its zero-COVID policies caught many people off guard and overwhelmed its healthcare infrastructure, leaving funeral homes inundated with the dead in weeks.
WATCH: China ends zero-COVID policy — Is the pandemic over? (47:43)
"That lack of planning is a surprise to many people," said Benjamin Cowling, who heads the epidemiology and biostatistics division at The University of Hong Kong's School of Public Health.
"Why wasn't there a plan for this transition … (with) two months or three months of proper mitigation, with mask mandate, with hospitals ready for a surge in cases, with social distancing as much as possible to slow down the peak?"
Chinese officials estimated that almost 250 million people contracted the virus in the first 20 days of December, and the death toll since its policy U-turn at more than 83,000 up until Feb 9, excluding deaths outside of hospitals.
But experts have disagreed with the data presented by China.
Airfinity, a United Kingdom-based predictive health analytics company, puts the cumulative number of deaths since Dec 1 at 1.51 million based on its Feb 17 data.
Chinese citizens have also questioned the government's reporting of the situation as "controllable".
"We're all confused — confusion from getting COVID-19 to dealing with it," said media producer Yang Xiao, who has seen in various media that people have fought over medicine as supplies ran out. "We're lacking resources, lacking medicine."
The lockdown protests prior to China's policy change have morphed into angry comments on Chinese social media Weibo after the U-turn.
"There's a sense among the Chinese public that they're not as confident in the regime and how it handles COVID-19. They're questioning a lot of the leadership's choices, decisions," said National University of Singapore (NUS) political scientist Chong Ja Ian.
'MISSED OPPORTUNITY' TO SAVE LIVES
The spike in cases and deaths can also be attributed to low vaccination rates and quality of vaccines.
According to the World Health Organisation (WHO), full vaccination using Chinese-made vaccines requires three doses. But only 58 per cent of the population had been fully vaccinated as at Dec 13.
The two most widely used vaccines in China are developed by Chinese pharmaceutical firms Sinovac Biotech and Sinopharm. Both use an inactivated virus to trigger an immune response and are considered less effective than messenger ribonucleic acid (mRNA) vaccines.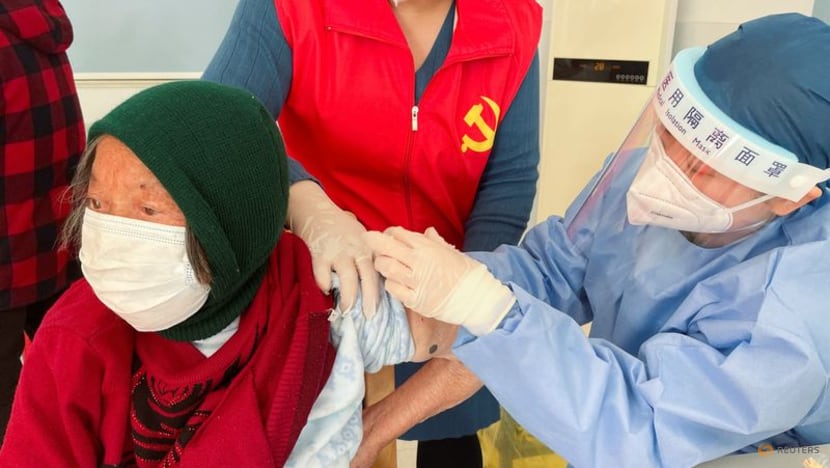 A study by Yale and other researchers showed that the Sinovac vaccine did not produce enough antibodies to neutralise the Omicron variant.
Although China has been "asking more and more (of the) elderly" to get their doses since the autumn, said Chen Gang, assistant director and senior research fellow of NUS' East Asian Institute, "the process has been quite slow because many elderly people don't really trust the quality of the vaccination".
When the European Union offered to donate mRNA vaccines to China early last month, it was rejected by Beijing — a decision that demonstrated the "self-reliance strategy" under President Xi Jinping's leadership.
For "national security reasons", Chen added, Chinese authorities "don't really trust the quality of the foreign-made vaccines".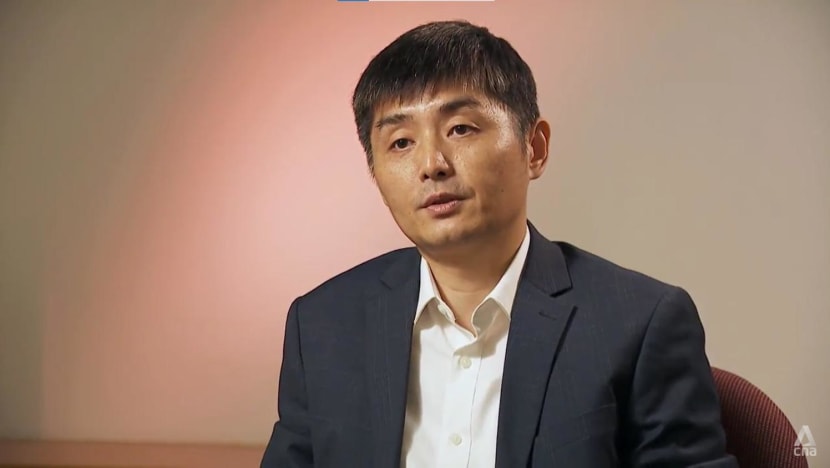 Another reason for the lack of urgency was the low number of infections prior to the policy U-turn. "Because COVID-19 wasn't in the community, (older people) didn't think it was going to be imminent," Cowling said.
"They ended up getting COVID-19 in December or January before having a chance to get vaccinated. And that was a missed opportunity to save many lives."
FOCUS ON THE ECONOMY
Last year also marked the first time in 60 years that the number of deaths in China exceeded the number of births.
With the demographic decline, coupled with the effects of the lockdown of large cities, Chinese leaders recognise the need to boost a maturing economy, said Chong.
China's economy grew by 3 per cent last year - its second-lowest level in more than 40 years.
But the streets have become crowded since the reopening, a sign of economic recovery after years of zero-COVID-19 restrictions.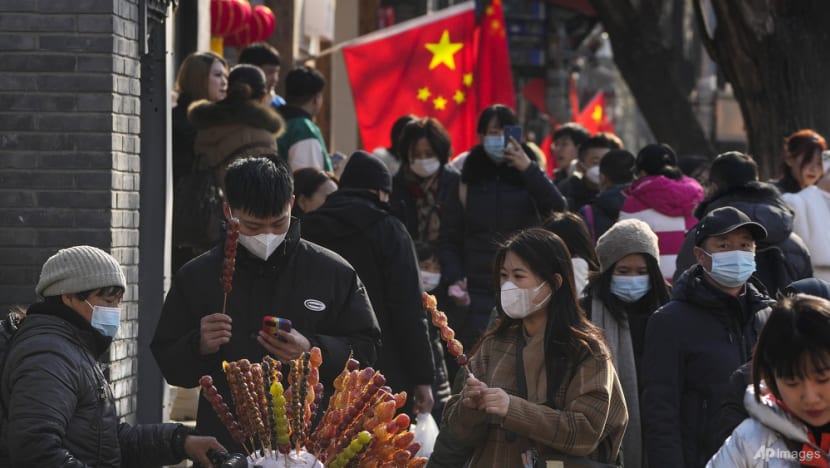 "Restaurants, cinemas, stadiums are packed already; people are already less fearful," said Wang Huiyao, the founder and president of the Beijing-based Centre for China and Globalisation. "Everybody's embracing the new life."
Since the start of the year, the Shanghai Composite Index has been on an upward trend. And he is confident that China's gross domestic product will grow 6 per cent this year, double the rate last year.
At the recent G20 summit in Indonesia and the Apec meeting in Thailand, Xi was "the one leader that everyone was queueing up to see", noted Joseph Liow, dean of Nanyang Technological University's College of Humanities, Arts and Social Sciences.
The Chinese president had been absent from the international arena for nearly three years, and "there's a reason why everyone wanted to reconnect with (him)", said Liow.
"It was to position themselves and their economies for the eventual reopening of China for business."
WHITHER TRAVEL RESTRICTIONS?
With China's travel restrictions lifted last month, the China Outbound Tourism Research Institute estimates that Chinese travellers will make 110 million international trips this year. But some countries are hesitant to welcome them for fear of renewed outbreaks.
"If the vulnerable people in any given population are still not adequately protected, and you're going to let in a surge of people who have got as yet unclear vaccination or infection status, then that's going to expose these groups of people," said infectious disease physician Asok Kurup.
There is also concern that a new variant of the Sars-CoV-2 virus could emerge in China and proliferate via travellers from the country.
With the recent Kraken subvariant, for example, some estimates put the efficacy of mRNA vaccines at about 30 per cent.
But are travel restrictions the answer?
"If there was a new strain emerging in one part of the world, travel measures won't stop that strain from getting to other parts of the world," Cowling said. "I don't think travel measures really have many rationales."
Nevertheless, countries like the United States, South Korea, Canada, Britain and Australia are still enforcing rules for travellers from China, such as pre-arrival COVID-19 tests. All visitors to China, too, must produce a negative pre-departure test result.
Morocco, however, went so far as to ban all arrivals from China.
"For the rest of the world, it's a matter of sort of striking their own balance," Liow said.
"How to gradually open the door to Chinese tourists, Chinese business visitors … is going to be one of the definitive issues of this year."
MARCHING ON
At the start of this month, the Chinese Centre for Disease Control and Prevention reported that the numbers of severe cases and deaths had fallen almost 90 per cent from their peaks.
Already, on the eve of the Lunar New Year — the first since 2019 where the Chinese could return freely to their home towns — the centre's chief epidemiologist said around 80 per cent of the population had been infected.
Chen believes it was part of the "government's plan" to leverage the festival to help achieve herd immunity sooner, although Beijing naturally "wouldn't openly announce that".
And if the worst is over, there is cause for optimism not only for China but the world.
"The pandemic risk has passed because the virus is now circulating globally. … Now that China has moved to living with the virus, I think that'll be the trigger for the WHO to declare the pandemic is finally over," said Cowling.
The virus hasn't gone, but there's no longer such a strong rationale for public health measures in the long term."
For Wang the restaurateur, the end of zero COVID-19 in China has marked a crucial juncture in time.
"This pandemic has made me realise that many things simply can't be predicted," he said. "The road ahead is long. It's more important that we don't look back. We should march forward."
Watch this episode of Insight here. The programme airs on Thursdays at 9pm.