I think I have ADHD. What should I do next? Experts answer readers' questions and more
After CNA Insider's story on attention deficit hyperactivity disorder in adults, readers responded with questions about the condition – from how and where to get diagnosed in Singapore, to whether one might face discrimination at work. Here's what the experts had to say.
SINGAPORE: How do I know if I have ADHD? How much would a diagnosis cost?
Do I need to declare my condition to employers?
These were some questions from readers after CNA Insider's recent story on attention deficit hyperactivity disorder (ADHD). The story featured four women who did not know they had ADHD until they were adults, and examined the impact of a late diagnosis on their life and relationships.
A further call-out for questions via CNA Insider's Instagram account yielded over 40 more questions and comments.
Although traditionally known as a childhood disorder, ADHD is, in fact, a lifelong condition. According to Dr Lim Boon Leng, a psychiatrist at Gleneagles Medical Centre, about 30 per cent of children would have their symptoms continue into adulthood.
While there are no studies on the prevalence of ADHD in Singapore, international data suggests that about 5 per cent of children have ADHD.
Read on as we delve into how doctors diagnose the condition, how to broach the topic with loved ones who may have ADHD and more.
WHAT ARE SOME SIGNS OF ADHD?
Medical professionals use tools like the Diagnostic and Statistical Manual of Mental Disorders (DSM-5) to diagnose ADHD. There are nine criteria for hyperactivity and impulsivity, and nine for inattention.
Signs for hyperactivity and impulsivity include often fidgeting, talking excessively, often blurting out answers before questions are completed and interrupting others.
Signs for inattention include being easily distracted, having difficulty organising tasks and activities, and avoiding or disliking tasks that require sustained mental effort, such as homework or preparing reports.
Children would usually have to meet six or more out of the nine criteria, while those aged 17 and older must fulfil at least five. Psychiatrist Lim added that children, especially boys, are more likely to manifest hyperactive symptoms. But as they grow older, they tend to internalise their restlessness. 
Children also tend to be more distracted by their environment, whereas adults tend to be more distracted by their own thoughts.
But not everyone will have similar symptoms, said Dr Bhanu Gupta of the Institute of Mental Health (IMH).
ARE THERE MILD AND SEVERE VERSIONS OF ADHD?
Yes, said Gupta. Mild symptoms may result in only a minor impairment in social or occupational functioning, while severe symptoms may cause marked impairment.
The symptoms need to be excessive and cause significant distress and impairment, before the condition is formally diagnosed, said Gupta, who is senior consultant at IMH's department of mood and anxiety,
"Even if you feel that you fit the ADHD symptom descriptors, it is not advisable to self-diagnose, as one's own view can be quite biased," he said.
"Clinicians have a lot of experience and are able to evaluate symptoms more objectively, as well as ensure that other possible co-existing conditions are ruled out or treated."
WHAT CAUSES ADHD? IS IT THE SAME AS ADD?
While no one knows what really causes ADHD, Lim noted that it is "very highly inherited". Evidence suggests it is genetic, and at least one-third of all fathers who had ADHD in their youth will have children with the condition, he said.
Studies also show that twins are more likely to have ADHD than the general population, said Gupta.
Attention deficit disorder (ADD) is the "outdated term" for ADHD, Gupta said. Up until 1987, ADD was the official diagnostic term to describe what is now ADHD.
ADD is sometimes used to describe inattentive-subtype ADHD. 
SHOULD I GET DIAGNOSED? SHOULD I GET MY CHILD DIAGNOSED?
For adults, getting a formal diagnosis can be "powerful" and help achieve closure, said Lim. "Many people with ADHD have gone through a pretty rough time in childhood – they've always been criticised, they've always been told off and told they're lazy," he said.
It is not uncommon for patients to cry after they receive their diagnosis, he said. "Because they know they're not to be blamed; they're not a bad or lazy person, and they just have this condition."
We often have people diagnosed late, in their 30s and beyond, and they still benefit substantially from the treatment.
Getting a child diagnosed can help the family, school and individual understand his or her difficulties better, said Dr Vicknesan Jeyan Marimuttu, head and senior consultant at KK Women's and Children's Hospital's (KKH) child and adolescent mental wellness service. 
"Often, children may be blamed for being naughty... when in fact the underlying issue is that of ADHD," he said. "Over a period of time, the mislabelling can result in a sense of helplessness in parents and poor self-esteem in children."  
The usual clinical practice is to defer diagnosis of ADHD until age six or seven and after, when children are more able to inhibit or control their behaviour, said Marimuttu.
Based on the DSM-5, symptoms must be observable in two or more settings, such as in school or at home.
Getting diagnosed also opens up opportunities for treatment.
"The interventions can help at any age or stage, and may be worth pursuing," said IMH's Gupta. "We often have people diagnosed late, in their 30s and beyond, and they still benefit substantially from the treatment."
WATCH: Women With ADHD: How A Diagnosis Changed Our Lives (08:01)
WHERE SHOULD I GO FOR A DIAGNOSIS? WILL IT COST A LOT?
In the first instance, it may be best to go to a polyclinic or general practitioner (GP), said Gupta. "If they feel you warrant a referral, they can refer you to a specialist at restructured hospitals or private (healthcare institutions), depending on your preference."
To be seen at IMH as a subsidised patient, a referral from any polyclinic or Community Health Assist Scheme (CHAS) GP clinic (for CHAS cardholders) is necessary, said Gupta.
In general, subsidised patients pay less out-of-pocket but may have to wait longer than unsubsidised or private patients for an appointment.
To give an idea of the cost, adult subsidised patients pay S$42 for the first consultation at IMH, while children and adolescents pay S$46.
Subsidised rates also apply to eligible patients at KKH, said Marimuttu.
No referral is needed if you want to see a specialist in the private sector. A first consultation with a private specialist can cost S$200 to S$300, Lim estimated.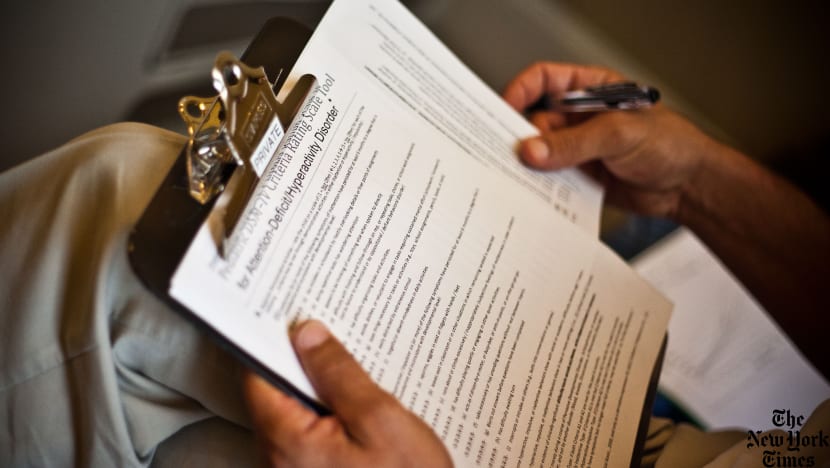 There is also the option of seeing a psychologist. 
Psychiatrists primarily diagnose ADHD and can dispense medication for it, while a psychologist will typically provide psychological intervention to help patients better manage their ADHD symptoms, said Jean Tan, a clinical psychologist with Cognitive Health Consultancy International. 
Clinical psychologists and educational psychologists with relevant experience and supervision working with ADHD clients would also be able to diagnose the disorder, she added. 
Tan said there are now more psychologists at polyclinics, and there may be a referral process involved. Private psychologists can be contacted directly. 
WHAT'S THE PROCESS OF GETTING DIAGNOSED LIKE?
At IMH, adults will go through an initial screening, have their detailed psychiatric history taken, and be evaluated for symptoms of ADHD, often through a structured questionnaire, said Gupta. 
Besides interviewing the patient, the diagnosing clinician will often triangulate information by asking schools to fill in a questionnaire or report for young patients. In the case of adults, the clinician may review copies of school records dating back to primary school. Interviews with "informants" – usually parents, who may be able to reliably comment on symptoms that were present in the early childhood years – may also be conducted.
"A detailed history is taken to ensure that symptoms do not represent another psychiatric or medical condition, and one may also be subjected to objective tests that check the ability to sustain attention," he said. Physical tests may also be ordered, and vital signs measured.
The entire process can take up to two to three hours and is usually done over two sittings.
KKH's Marimuttu noted that unless the ADHD symptoms are "very obvious and severe", doctors may take more than one session to diagnose a child they are seeing for the first time. "There is no standard length of time the doctor would have to spend with the child to make a diagnosis," he said.
Lim noted that the signs of ADHD can become apparent as he goes through the detailed assessment, which is based on the DSM-5 criteria. He usually asks questions chronologically, taking patients through their life history to look out for the signs and symptoms.
"The approach is very much open-ended, so we don't lead them into answering whether they have or do not have concentration issues," he said. "Rather, the approach is more to find out what problems they're facing, and let them describe it."
Some patients, for instance, would talk about losing important things like identity cards multiple times.
Besides a patient's individual history, "corroborative history" is important, said Lim. It is, therefore, essential to speak to a patient's friends or family members to verify symptoms. A patient's report cards and school assessments are also important, he added.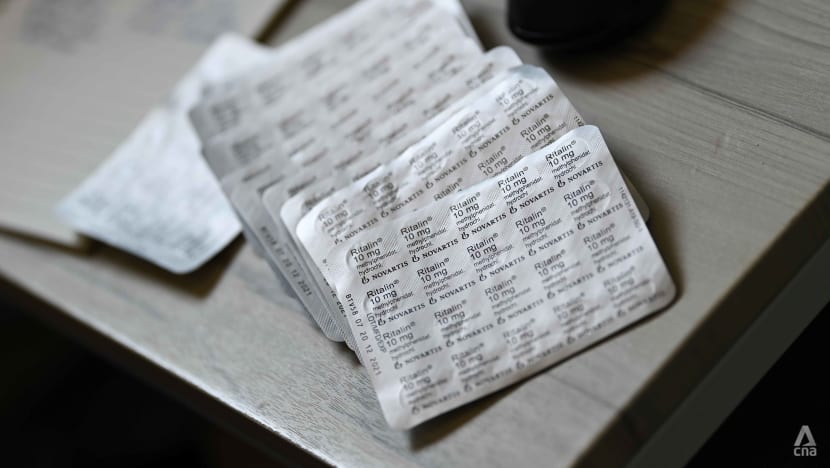 HOW CAN I COPE WITH ADHD, OR HELP MY CHILD?
Most ADHD guidelines recommend medication as the first line of treatment, said Gupta.
Psychological therapies help address the emotional and behavioural aspects of ADHD and common co-morbidities such as anxiety and depression, he added.
Many patients also benefit from ADHD coaching, although it is expensive and not widely available, he said. While IMH offers psychotherapy interventions for ADHD, it does not offer ADHD coaching. 
While medication may be helpful in reducing hyperactivity and improving attention, not all patients will accept the drugs, said clinical psychologist Tan. This is where a psychologist can come in to help patients understand ADHD symptoms and how they impact daily functioning, she said.
"Strategies such as cognitive behavioural therapy can then be developed, to overcome problems such as procrastination, time management and organisational difficulties."
For children, parental involvement is key, she said. Parents should supervise the child and communicate their expectations clearly. 
Parents should first have a good relationship with their child with ADHD, said Moonlake Lee, founder of online portal Unlocking ADHD. Lee's teenage daughter was diagnosed with ADHD in 2018, which led Lee to realise she also had the condition.
"We see our child as a project that needs to be fixed, and we tend to… forget (they're) a little human (being)," she said.
KKH's Marimuttu advocates a multidisciplinary approach where teachers, allied educators and parents work together to help children with ADHD. 
Teachers, for example, can give a child regular feedback and reminders. Teachers, allied educators and parents should all communicate frequently about how the child is managing in school.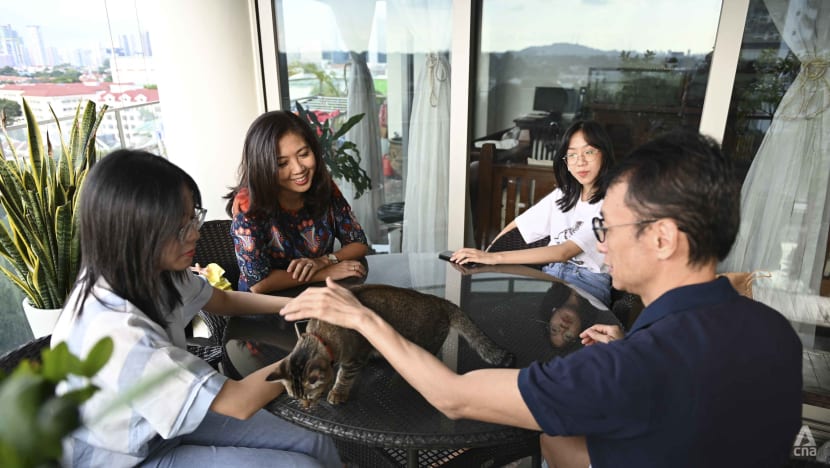 There are some good coping mechanisms that apply to both adults and children, said Tan. They include working in a space that is free of distractions, taking five-minute breaks after every 20 to 30 minutes of cognitive effort, good time management skills and breaking down tasks into smaller parts.
Support groups and being part of a community like Unlocking ADHD can also be useful, said Lee. "I can see people really being able to emotionally support and also share what works for them, and what doesn't," she said of the private Facebook community that has sprung up around Unlocking ADHD. 
Unlocking ADHD is also looking at rolling out group coaching for executive functioning, and plans to run a series of parental training classes.  
DO I NEED TO OFFICIALLY DECLARE MY CONDITION? WILL I FACE DISCRIMINATION?
Medical records are confidential, IMH's Gupta stressed. They will not be shared with any third party unless the patients themselves allow it by signing a consent form.
"While there is a stigma against many mental health conditions, there is also increasing awareness and, indeed, many employers are now quite aware and open to supporting employees who may have a specific condition," he said.
If you understand your company culture and you know they may not provide you help and may make things difficult… then you're entitled to keep your condition confidential.
Lim said he has seen several companies that have made provisions for staff with ADHD — for example, giving them a quiet corner to work and not requiring them to hot-desk.
However, he noted that there are different levels of acceptance of psychiatric or psychological issues.
"The individual will have to evaluate whether releasing a diagnosis will help him or her in any way," he said. "If you understand your company culture and you know they may not provide you help and may make things difficult… then you're entitled to keep your condition confidential."
Lee said individuals with ADHD should first consider their own response to their condition.
"Are you able to show your boss that you're doing something about it? Because if you are, that's a very different tone from using it as an excuse," she said, citing a community member's response to this question in a recent panel discussion.
Individuals who use ADHD as an excuse for shortcomings or "as a crutch" do not help to increase awareness in a positive way, she said.
Are you able to show your boss that you're doing something about it? Because if you are, that's a very different tone from using it as an excuse.
I THINK MY FRIEND OR FAMILY MEMBER HAS ADHD. WHAT CAN I DO?
If you think a loved one has ADHD, Lim suggests first assessing whether he or she is affected badly and, if so, to gently ask him or her to seek treatment.
"First things first, try your best not to be angry with someone with ADHD, if they come off as procrastinating or forgetful," he said. "Because it's not that they are being wilful, it's something they can't control."
Lee also prefers a gentle approach. "I would start by sharing some articles that may address some of the issues they have been dealing with or complaining to me about," she said. "I would never really directly confront them, because we can't predict how people take things."
Alternatively, she may share her own experiences without any mention of the friend or family member. "It takes away that sense of judgement, shame or finger-pointing," she said. "If what you say resonates with them, you might find they actually might come forward to you."
While it is good that there is now more awareness about ADHD, Lee said people may sometimes trivialise the condition by saying things like, "Oh, I feel so ADHD today".
Social media comments can also be unhelpful, she said. They include remarks like, "If I could only be diagnosed, life would be so much easier" or "Just take Ritalin and you will ace all your exams".
"This reveals a very ignorant view of ADHD," she said. "So, just be more sensitive." 
More information on ADHD can be found at Unlocking ADHD and Spark.
If you'd like to join a conversation on Twitter Spaces next week about living with ADHD and spotting its signs and symptoms, follow @LianneChiaCNA and @GraceYeohCNA for details.