Lies, greed and heartbreak: How orphans are 'made' for the adoption industry
Adopted by Swedish parents, one woman returns to India 23 years on for clues about her birth mother – and uncovers a web of lies, including how she really is no orphan at all.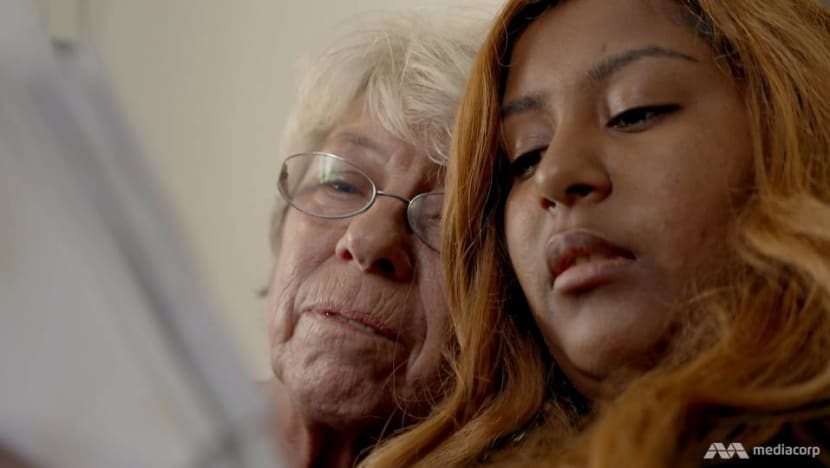 STOCKHOLM: Jyothi Svahn calls this little-frequented hill near the Stockholm international airport 'The Rock'. It is where she feels "safe enough" to let her tears flow freely without anyone judging.
"(People) always question my tears and my memory of her," said the university student about the half-remembered fragments of a woman's image she believes to be her mother. Watching plane after plane barreling down the runway and shooting off into the sky, she added: "One day, that will be me going to India to see if I can find my mother."
Ms Svahn was only four years old when her birth mother disappeared on her and her sister Gayathri, who is a year younger. The memory of being abandoned at a playground in Bangalore is a traumatic one that has never stopped haunting her.
"She just turned her back on me. She did not look back when I screamed. She just left," said Ms Svahn in between sobs. "Even though I am 27, I still cry about it."
The Svahn sisters ended up in Ashraya Children's Home - an adoption agency based in Bangalore, India - in 1993. A year later, their Swedish parents adopted them through Adoptionscentrum, one of the world's biggest adoption agencies that has handled more than 25,000 cases of inter-country adoption.
WATCH: Introducing Jyothi (6:51). Our 6-part web series is here.
HOW ORPHANS ARE MANUFACTURED
Based on estimates by the Hague Convention, almost a quarter of a million children were involved in inter-country adoptions in the 1990s. That number jumped to almost half a million between 2001 and 2013. Since World World II, at least a million children have moved to another country for international adoption.
Statistics show that more than 40 per cent of children in inter-country adoptions over the last 70 years have come from Asia, and almost all of them ended up with families in Europe and the United States.
But many of these uprooted adoptees are not actually orphans at all, and have at least one surviving parent or extended family, the investigative programme Undercover Asia discovered. (Watch the 6-part web series documenting Ms Svahn's quest to find her birth family.)
The fairytale of the adoption industry is they are all rescued orphans - while in reality, there are hardly any orphans in the world,
said Roelie Post, the founder of Against Child Trafficking (ACT), an NGO that advocates for children's rights.
These so-called 'orphans' often come from poor families going through a difficult time. Parents are misled into placing their children in the care of children's homes as a temporary measure, not knowing that that is how their nightmares begin.
Few ever intend to abandon their own flesh and blood.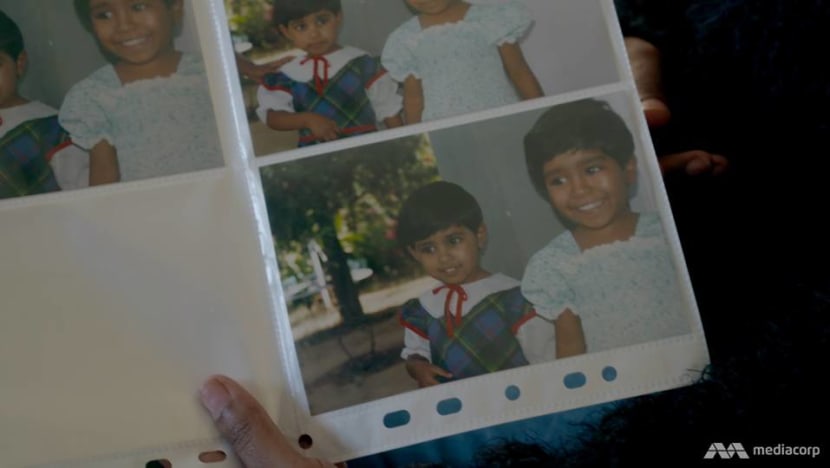 "The agencies create a rule," Ms Post explained. "For example, if the parents have not visited the child for three months or six months, then you consider the child abandoned.
"Then they create legal paperwork which makes the 'orphaned' child available for the adoption market. But it's fake (paperwork)."
Such children are referred to as 'manufactured orphans', or 'paper orphans'.
"Adoption itself is always legal," Ms Post said. "It's just that the process behind it - how children are procured, how they entered the children's home, who brought them there, and why they could not go back - (these things are) in a black box we can't see. And if we can't see it, then it's trafficking."
"I DON'T KNOW HOW TO BE HAPPY"
With jet-black hair and olive skin, Jyothi and Gayathri Svahn stood out like sore thumbs in their small Swedish village while they were growing up.
But the older Svahn girl did not notice that she was different from her parents and peers, until a rude awakening in kindergarten one day.
"There was this boy who said, 'Jyothi, have you ever thought about (how) you are brown?' and I was like, 'What? Am I brown?' she said.
So I went to the mirror and then I saw, I was brown. I was sad.
Identity insecurity is a common issue all adopted children face, according to Ms Post. But for international adoptees, the insecurity can sometimes grow into a crisis that never gets resolved.
"In intercountry adoption, you change not only the identity, you also change the culture, the language ad religion, and that can have huge lifelong implications for the children," said the activist.
In Ms Svahn's case, the insecurity manifested as years of anger, guilt and despair. "When I started school after kindergarten, I was very abusive and very aggressive," she said.
As a young adult, she entertained thoughts of suicide as she began to remember that scene at the playground where her Indian mother supposedly abandoned her. She also recalled a woman crying at night.
A tremendous sense of guilt kept her from sharing these memories with her adoptive parents.
"I was 21 when I admitted that I remembered my mother. I kept this for a very, very long time. And they asked me several times what is wrong with you but I couldn't tell them this memory... So, I lived with that secret for nine years.
"When I told them, they said, 'We understand what you have gone through. We tried to talk to you Jyothi, but you never wanted to tell us.'
And I had so much guilt because I am supposed to love my Swedish parents the same way. I should not think of my Indian mother. I felt so much pressure.
When Ms Svahn decided that she wanted to perform a 'roots search' that would hopefully give her some much-needed answers, she had the full support of her adoptive parents.
"It's a piece of the puzzle that's missing. Where do I come from? And I respect that very much," said Gunvor Wikstrom, Jyothi's Swedish mother. "If she finds something, maybe it can heal Jyothi in a way. It is important for us."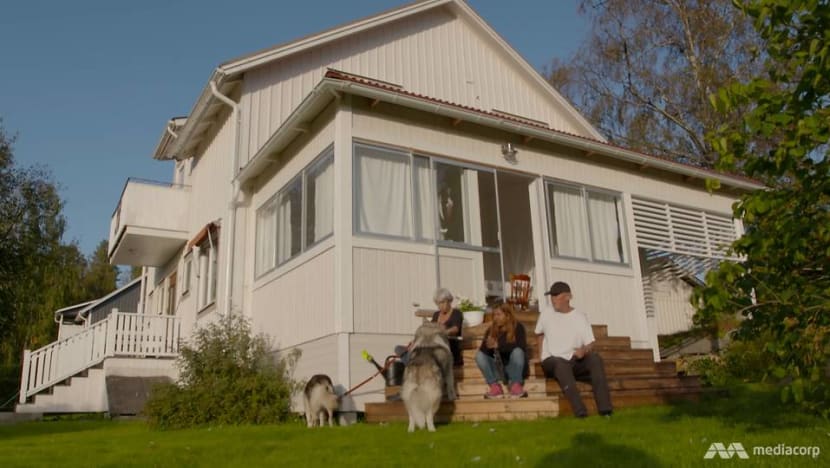 Ms Svahn said that looking for her birth mother is crucial to her psychological health.
"I feel very 'constructed'… because sometimes I wonder: 'Is my name Jyothi? Is my age 27? Is Gaya my sister?' I think my whole identity is with (my mother). I want someone who gave birth to us to give us answers."
But Ms Svahn also has her Swedish parents in mind. "I want them to see me happy because I think I have never been happy," she said. "There is always something missing. I want them know that I am happy because they are getting old as well."
LIES AND DECEIT
The first time Ms Svahn approached Adoptionscentrum six years ago, they refused to help her. They tried to persuade her to give up her search because "India is a difficult country, it is like a needle in a haystack".
Then in 2013, she flew to Ashraya Children's Home in India with her sister to look for leads. They made limited headway at the orphanage, which was not forthcoming with details.
But the information she had managed to gather by then convinced her there was something very fishy about her case. There were many discrepancies in the different adoption papers she found.
"In one paper, they were telling me that my mother is unknown. On another paper, they describe how she looks," Ms Svahn said.
There was more. "According to my Swedish paper, my life began at the orphanage, abandoned. But in India they told me I was living at another centre with my mother (before being transferred to the orphanage)."
The more she dug into the mystery, the more convinced Ms Svahn was that she and her sister were 'manufactured orphans'.
To uncover the truth, she sought the help of activist and investigator Arun Dohle, who works for ACT and has done research on nearly a thousand improper adoption cases originating from all over the world.
An India-born German national, he himself was adopted in 1973 when he was just two months old. Like Ms Svahn, he suspected that he was given away without his mother's full understanding and consent.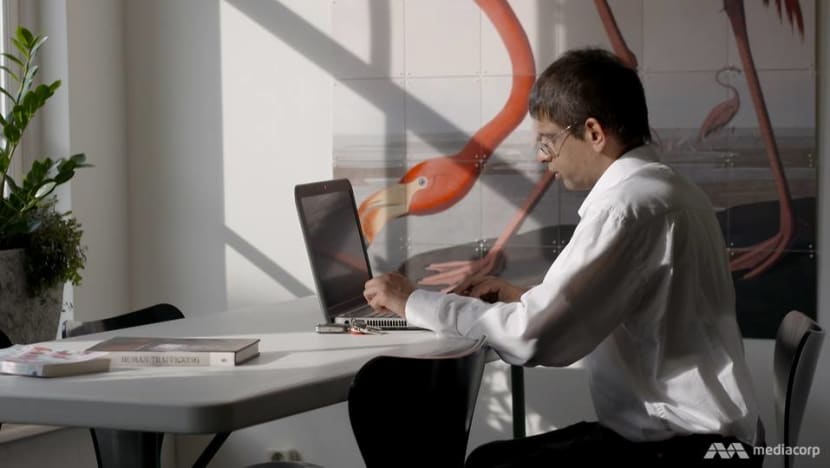 According to Mr Dohle, the entire adoption process took his adoptive parents only six weeks to complete. But what he assumed would be a simple root research started in 2001 and lasted nine long years - seven of which were spent in Bombay courts trying to get access to his own case file.
Not only did the process destroy his career as a financial consultant, it also soured his relationship with his adoptive family.
"What I couldn't believe was that those people who claimed to have worked in my own interest would not help me trace my mother," said Mr Dohle.
Many people, including his German relatives, still do not understand to this day his innate desire to reconnect with his birth mother.
They still believe I would have been starving in the orphanage, I would have died. I don't know how to respond to it anymore because it's just a lie. It's a pure lie,
said Mr Dohle, who tracked down his birth mother in 2010.
"I would not have starved, that's for sure. And my mother would have kept me if she was not coerced into believing it would be better for me and her.
"It's actually stealing a child. It's a crime."
WATCH: Mr Dohle's story, and his role in Jyothi Svahn's search for her mum (6:22).
ADOPTION SYSTEM THRIVES ON CHILD TRAFFICKING
Mr Dohle emphasised that he and his colleagues at ACT are not against adoption.
"For me, the current adoption system is the system of child trafficking. So I'm against the current system, and I am pro-children's right," he said. "This system has to be abolished."
He said the current system is demand-driven, turning children into a commodity. Adoptive parents in receiving countries pay to register their interest in adoption. A request is then put to the sending country.
For agencies on both sides, the incentive is clear - deliver the child in order to earn the rest of the 'commission'.
But since there are not so many real orphans around to meet the demand, they are created - through negligence, deceit and manipulation.
Mr Dohle said there are two main ways for children to come into the system. One, when a child is found abandoned and gets into an institution, the authorities' interest in finding the parents is close to none because "there is money involved".
The other way to 'manufacture' an orphan is to get parents to unwittingly surrender their children when they ask for assistance from orphanages. Often, they put their thumb prints on documents they do not fully understand.
And sometimes, such documents do not even exist. "In my adoption and most of the other adoptees' adoptions, the paperwork is not complete, and it's all fishy," said Mr Dohle.
In February, the heads of adoption centre Bimala Sishu Griha in Kolkata were arrested for selling at least 17 children to couples from Europe, America and Asia,
Aged between six months and 14 years, the children were sold in illegal adoptions for between US$12,000 and US$23,000, AFP reported.
Months earlier, police had arrested 18 people over the sale of newborns in the same state. The gang had stolen babies from nursing homes, smuggled them out in biscuit boxes, and kept them at adoption centres before selling them.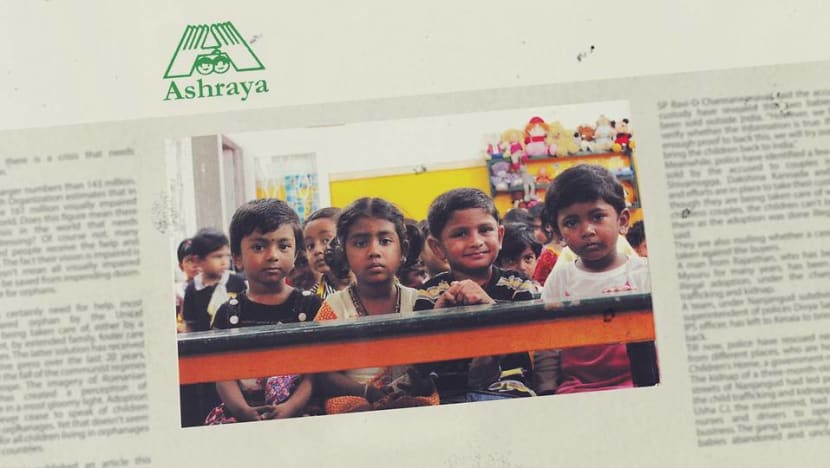 CHASING A GHOST
During his own root search journey, Mr Dohle met many other adoptees like himself. He started to help them so that they would not have to "suffer the same way" he did. And that was why he joined ACT, through which he met Ms Svahn.
Mr Arun said that his initial investigations showed that Ms Svahn's mother did not intend for her to be sent abroad for adoption. He said:
She wanted them to be protected, to be placed in a boarding school so that she could work and try to get back on her feet. But I don't think she would have parted with her girls.
When Ashraya Children's Home finally granted them access to Ms Svahn's adoption files in 2016, they contained the names of her parents - Mr Dashratha Rao and Madam Kamala Bai - and their address in Bangalore.
But there was no one at the address when they got there. A neighbour imparted a piece of devastating news: Madam Kamala had died of a brain tumor 15 years ago.
"It feels like I'm chasing a ghost. I feel like I'm more lost than I was before the search," said a shattered Ms Svahn.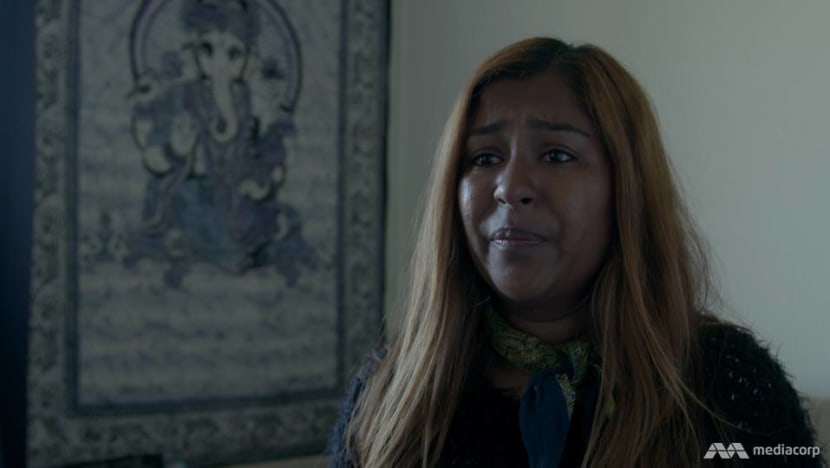 Undeterred, Ms Dohle suggested that they head to Tumkur village where Ms Svahn's parents grew up, some 70km from Bangalore. There, by a stroke of luck, they tracked down Ms Svahn's father's elder brother – who told her she had a younger brother and a half-sister after her father remarried.
"My uncle said, 'Yeah there're two children of Kamala Bai who are missing'. I can't believe this, he remembered us and our names," said Ms Svahn.

"I started to cry. And I knew, I was home."
REUNITED AT LAST
The next morning, she made her way to a small house in Bengalore, where she was finally reunited with her father and the rest of her family after 23 years.
Mr Dasaratha Rao recounted how his wife had left the house with their two daughters, who were then around three and four years old, after a fight one day. He said:
I prayed to God and started searching in each and every hostel but I couldn't find my girls.
Unbeknownst to him, his wife had sent the girls to a convent. How they subsequently ended up in Ashraya, which facilitated their adoption, is still unclear.
Said Ms Svahn: "What I understood from my father was that he did not agree to this. He never wanted to send us away."
WATCH: The emotional reunion, after two decades (7:45)
Both the orphanage and Adoptionscentrum should have done their proper checks, said Mr Dohle. "The current adoption system is a systematic violation of children's rights," he said.
But at least for Ms Svahn, she has finally found peace. She has returned to Sweden but plans to visit her Indian family every year.
"Before I came to India, I was just an adoptee who came from India. Now I am an adoptee with a family," she said.
To learn more about Ms Svahn's search for her birth family, and the secrets and lies that investigations exposed, watch the complete web series at cna.asia/orphans.