They're women. They're blind. This Indian cricket team is determined to win, despite the odds
The series We Don't Play Dolly tells the story of the Karnataka women's blind cricket team and their determined coach, who must overcome all obstacles in their path to sporting glory in a male-dominated sport.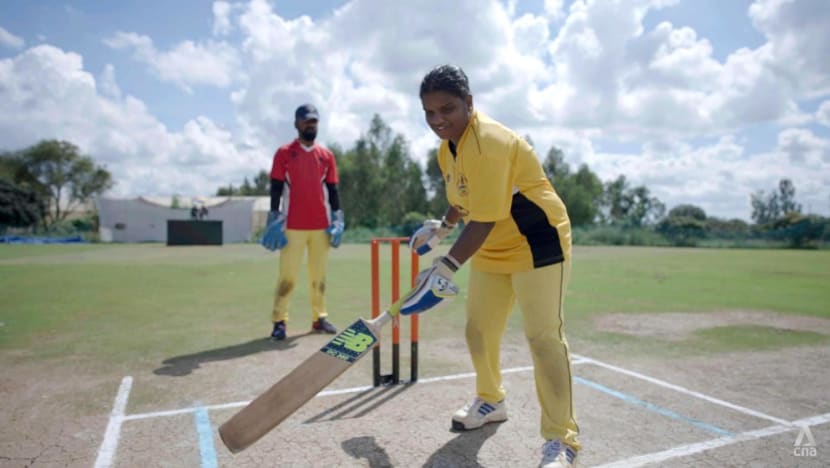 KARNATAKA, India: Vijayalakshmi Moleshwer once staged a hunger strike at home after her father forbade her from playing cricket.
But this was only one of several obstacles in her quest to play for India. The 33-year-old is also totally blind.
"Even in the light, I can't see anything," she said. "I can't see the ball. I just observe the sound of it."
In itself, learning the sport of blind cricket — and playing it well — is no easy task. But especially for women in India, like Moleshwer and her teammates in the Karnataka blind women's cricket team, the odds are stacked against them.
The two-part CNA series We Don't Play Dolly tells the story of the extraordinary women in the team and their determined coach. (Watch the first episode here.)
A "dolly" is an easy catch in cricket and was a term sometimes used to make fun of how women played the game.
But as the series shows, they have surmounted obstacles and battled prejudice to get to where they are today: Second in a national league and, for some hopefuls, having a chance of representing their country.
'THEIRS IS AT A TOP LEVEL'
In blind cricket, which began in Australia in 1922, the ball is larger than a regular cricket ball and contains ball bearings.
This means it makes a jangling sound, and players must sense where the ball is travelling and its speed by listening for it.
Players must also rely on verbal cues from other players and the umpire, as Karnataka star player Varsha U showed during a match featured in the first episode.
Before she began the first ball of the match, the 21-year-old, who is completely blind, called out to the other players one by one and listened for their response to check that they were ready.
The ball rattled as she raised her arm. With a shout of "play", she released it, and the ball made its distinctive sound as it rolled along on the ground.
With yells from other players and spectators, it can be difficult to focus, but the women proved that they were up to the challenge.
This was what amazed series producer Galen Yeo from the Moving Visuals Co. His team initially set out to explore the world of Indian women's cricket, but then they learned that blind women were starting to play too.
"We couldn't quite comprehend how they did it and have since learned that visually impaired people have a super keen sense of hearing, which is important in the game," he said.
It's amazing to see the level of co-ordination and teamwork in blind cricket and how totally blind players could rely solely on audible cues to play the game."
Watching the women on the field, one can hardly tell they have a visual impairment, he added. "They're very confident in the way they carry themselves and move around.
"So that was definitely one stereotype that was debunked for us — that visually impaired people are less capable in sport."
On one occasion, the team challenged their sighted counterparts from the Karnataka women's state team to play blind cricket.
After many swings, misses (and laughter), the sighted players came away with a renewed sense of respect for their blind counterparts. "From what I see, (their cricket) is at a top level," said V Chandu.
"It's so challenging, and the way they adapted to the sound is amazing," her teammate Soumya Gowda added.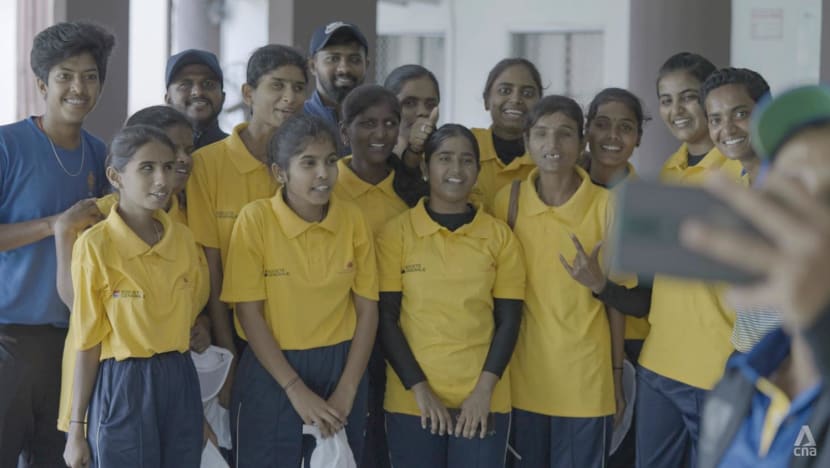 NO CHANCE TO PLAY UNTIL RECENTLY
Another obstacle the blind players had to surmount was their gender.
Despite cricket being a national obsession — and almost a religion — in India, it has been dominated by men for more than a century, and Indian women began playing the sport officially only in the 1970s.
While competitive blind cricket for men has existed internationally since 1998, there were no opportunities for Indian women until recently. In 2019, the Cricket Association for the Blind in India (CABI) organised the country's first national tournament for women.
"It was a new challenge for us because girls … never had the chance to play," said CABI vice-president Rajanish Henry.
WATCH: We Don't Play Dolly — Part 1 (47:46)
Meet Team Karnataka — one of India's newly formed teams in women's blind cricket. Amid the pandemic, they must now fight their way back to the top after a long break. Can they prove themselves?
This was how Shika Shetty, a former national athlete working at the Karnataka-based Samarthanam Trust for the Disabled, ended up being tasked with forming a team to represent the state in the tournament.
She was unfamiliar with the sport at that time, and the deadline for registering the team was approaching.
"I was like, 'What's that?'" she recalled. But, as she said during a question-and-answer session with viewers after an exclusive screening of the series' first episode, she took it as a challenge.
She called 20 to 30 girls and, in her words, "forced them to come". Some of them were even wondering what to do with the ball, she said.
In 10 days, the team was set.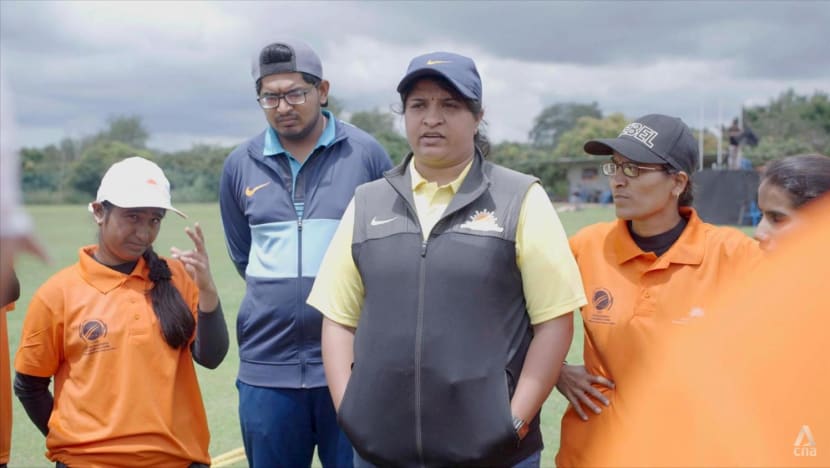 NO MEAN ACHIEVEMENT
Funding, however, remains a challenge. Indian newspaper Mint reported in 2020 that the Karnataka team had no dedicated stadium or ground where it can meet for regular practice.
It is a problem, said Shetty, because many people are unaware of blind women's cricket. "Men are playing, but when it comes to the women … many people ask why," she said.
It is also difficult to transport players from different parts of the state, or host them in Bengaluru, the state capital, for weeks.
As a result, many of the team's players travel for hours — crossing busy roads, riding buses and relying on help from others — to make it for practice.
But their hard work and determination paid off in the inaugural 2019 tournament, where they beat three state teams from Jharkhand, Maharashtra and Delhi to reach the final.
"All of them were very experienced, so it was great to win against them," said Varsha.
One step away from becoming the national champions, and despite their best efforts, they fell to Odisha. "We panicked at how well they were playing," said Varsha. "I was sure we'd lose, and that's what happened."
But for an obscure team, second place was still an achievement; and for Moleshwer, it was a life-changing one. She remembers how happy her father was when she called to tell him the news.
"The newspapers covered it, right?" she remembers him asking. "He bought all the papers and kept them.
"He also told my grandma, 'Whatever support she wants, I'll give it to her.'"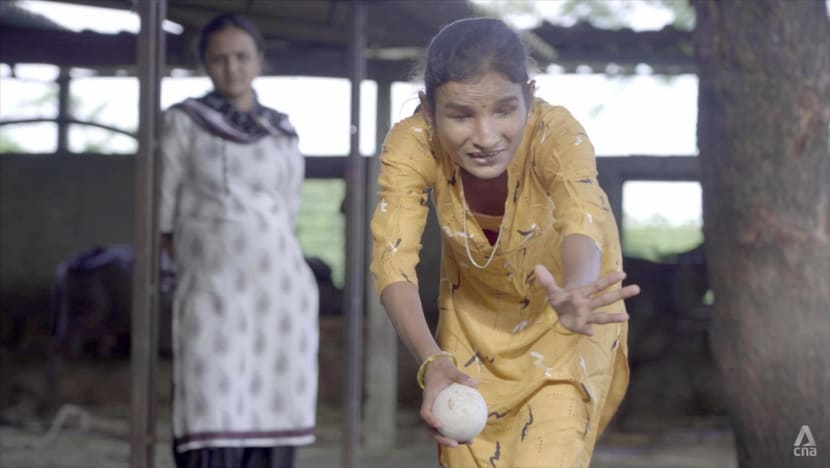 Cricket has brought her a lot of joy, she added. "We get to learn new things and meet many people. Through cricket, many people get to know about us as well."
Like Varsha and others in the team, she now hopes to play for India.
CAN THEY WIN?
Their 2019 defeat has also made the Karnataka team determined to beat Odisha. But that goal was stymied for two years by the COVID-19 pandemic — as was the CABI's plans to field a national women's blind cricket team.
The national women's blind cricket league took a two-year hiatus, and the Karnataka team also could not train together for more than 15 months. Their fitness has suffered.
"We used to conduct virtual (training) sessions … Still, when they come to the field, then only can they do the proper fitness exercises and stretches," said Shetty, the head coach.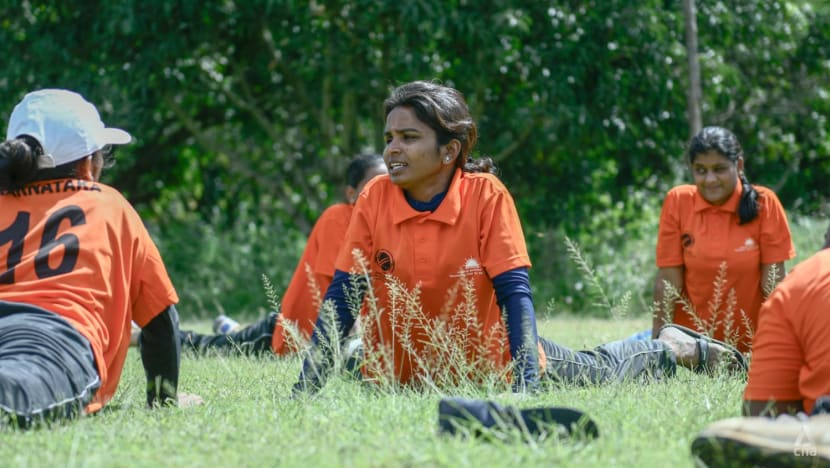 With the COVID-19 situation stabilising now, the national league has been getting into gear again. And this time, the Karnataka team have high hopes.
Last August, they played their first game since the lockdowns began: A friendly match with neighbouring state Tamil Nadu. They won, but it was only the beginning. The biggest test is their arch-rivals Odisha.
"This time, we want to be first," said Moleshwer. "We have confidence that we'll win."
But can they? All will be revealed in the second episode, which Yeo promised will be an exciting one, with a "thrilling finish that's anyone's game".
"The Team Karnataka girls give their all and stay determined despite having their resolve tested," he said. "Although they're good, they're also rusty from the long lay-off due to COVID-19, so they're the underdogs."
Find out how the Karnataka players fared in the second episode of We Don't Play Dolly on Tuesday, March 8, at 9pm.