Where Singapore's top chefs go for their favourite hawker fix
From Julien Royer and Malcolm Lee to Tetsuya Wakuda and Violet Oon, Singapore's most acclaimed culinary heads share their personal hotspots to chow down.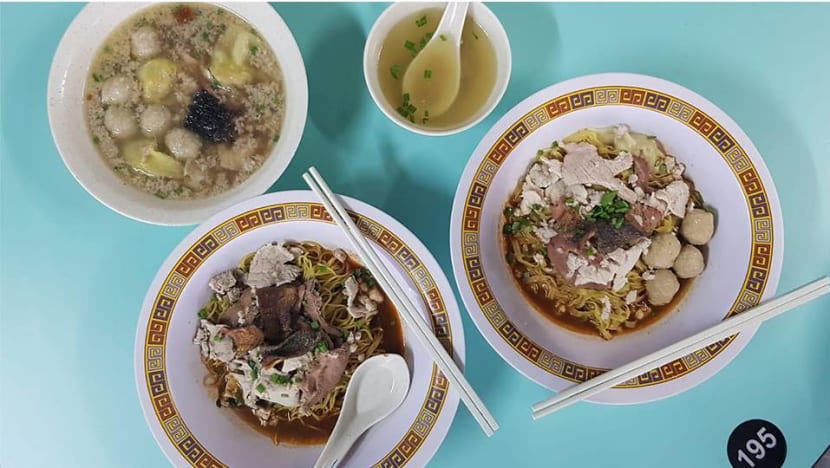 You know the chefs behind some of your most memorable restaurant meals, but have you ever wondered what tickles their fancy when they're out for a quick lunch fix or a fuss-free dinner with the family? We did, so we checked in with the culinary maestros on their ultimate hawker delights.
BEPPE DE VITO, CHEF-RESTAURANTEUR, IL LIDO GROUP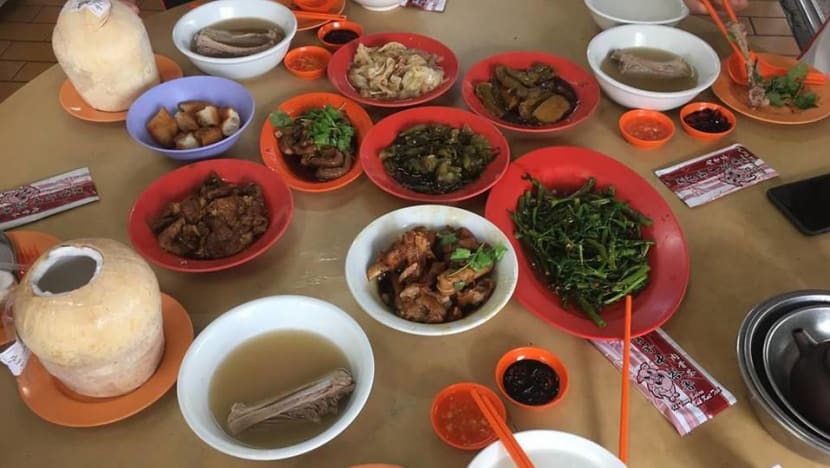 "Bak kut teh is food for the soul, and is for me the ultimate Singaporean comfort food. It's a family favourite and our ritual supper food we often (have) with our friend, chef Tetsuya.  
Old Tiong Bahru Bak Kut Teh is my long-time go-to spot and in my opinion, serves the best bak kut teh in Singapore. Their broth recipe is simple yet incredibly balanced and flavoursome, and is prepared fresh daily, which is something I always look for in a quality dish. They will simmer the pork ribs with garlic and pepper which coaxes the meat to help extract the natural flavour out of the bones and meat, to give the dish a pleasant sweetness.
Their bak kut teh is best enjoyed with youtiao, a traditional Chinese doughnut-like pastry which is perfect, as it soaks up all the rich flavours of the broth."
Old Tiong Bahru Bak Kut Teh | 58 Seng Poh Road, S(160058) | 6223 3075
DAVE PYNT, CHEF-OWNER, BURNT ENDS
"One of my favourite hawker foods is the chilli crab from Sin Hoi Sai Seafood Restaurant, recommended by one of our staff. It's such a quintessential Singaporean dish where you get one whole succulent and meaty crab bathed in a luscious sauce made with tomato, chilli and egg.
What makes this special is that it's a large format dish you eat with your hands – and share with friends. You also get these deep-fried pillowy mantou buns you dip into the sauce with bits of crab in it. It's one of the best bites ever!"
Sin Hoi Sai Seafood Restaurant | 01-59, 55 Tiong Bahru Road, S(160055) | 6223 0810
MALCOLM LEE, CHEF-OWNER, CANDLENUT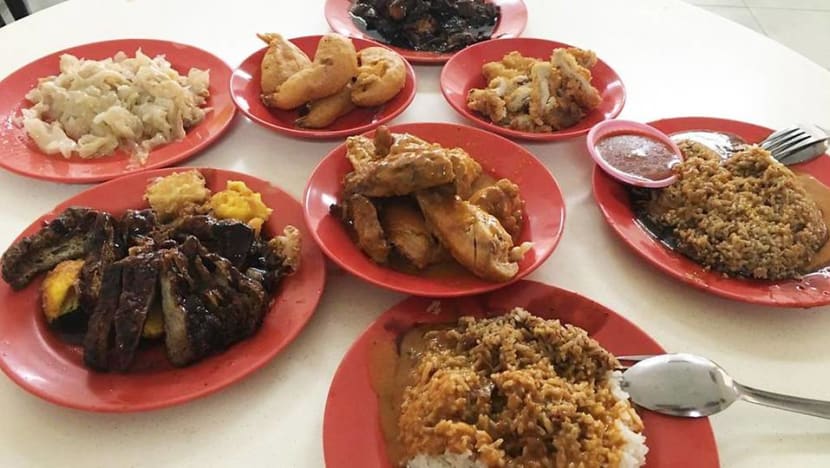 "I just love a good plate of curry rice loaded with deep fried pork chop, braised pork belly, curry chicken wing, stewed cabbage, braised tofu puff and bean sprout.
At Scissors Curry Rice, the stall owner still uses the traditional scissors to cut the ingredients – you can actually hear the 'click clack' cutting sounds as he does this. He then tops it with a sticky gooey curry sauce, lor bak and chilli sauce. When everything is mixed together, it's the ultimate glorious combination – a plate of messy greatness."
Scissors Cut Curry Rice | 229 Jalan Besar, S(208905) | 9826 1464
RISHI NALEENDRA, CHEF-OWNER, CHEEK BISTRO
"I chanced upon this gem, Tai Hwa Pork Noodle, as it's located beneath my apartment block. They serve delicious bak chor mee, a combination of noodles and minced pork which, at first, may seem straightforward. But once it's tossed with vinegar, chilli, lard, salted fish as well as spring onions and shiitake mushrooms, the dish is filled with waves of umami."
Hill Street Tai Hwa Pork Noodle | 01-12, 466 Crawford Lane, S(190466)
JASON TAN, CHEF-OWNER, CORNER HOUSE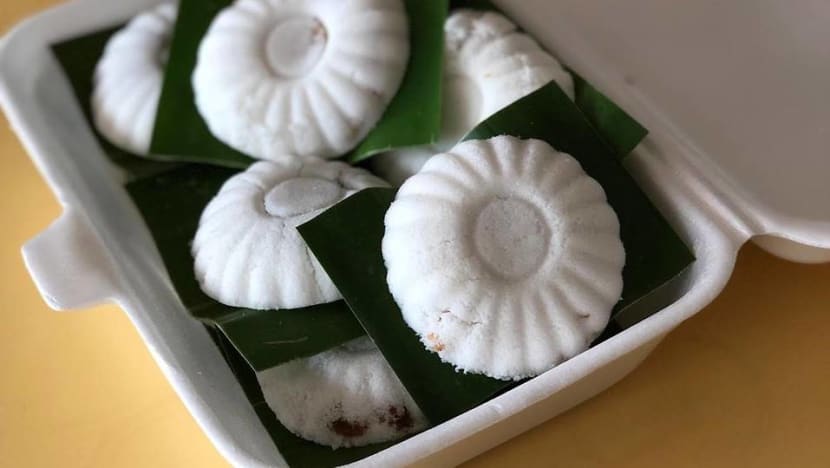 "Eating tutu kueh always gives me a sense of nostalgia... I remember when I was young how I would patiently wait for my parents to come home with my favourite food. I love this steamed rice cake for its lightness and fluffiness, and the delicious filling of either coconut or peanut."
Tan's Tutu Coconut Cake | 22B Havelock Road, S(162022) | 9737 2469
SHIGERU KOIZUMI, CHEF-OWNER, ESORA
"Prawn mee is a favourite of mine as the broth is incredibly rich with flavours of prawn and pork, incorporated from long hours of boiling. It's a seemingly simple dish but holds such deep flavours and is almost reminiscent of a ramen broth. I go to Blanco Court Prawn Mee on Beach Road to get my fill. The stall is actually next to The Lo & Behold Group headquarters, and that's how I stumbled across it."
Blanco Court Prawn Mee | 01-01, 243 Beach Road, S(189754) | 6396 8464
KIRK WESTAWAY, CHEF DE CUISINE, JAAN
"My favourite hawker food is egg prata with mutton curry, especially the one served at Akbar 24 Hours Restaurant below my apartment in Tanjong Pagar. The mutton curry is made with a wonderful medley of spices and is so fragrant; it pairs very well with the prata that's soft on the inside and crispy on the outside. It's my go-to meal in the morning before I head to the restaurant."
Akbar 24 Hours Restaurant | 2 Lim Teck Kim Road, S(088933)
TIM LAM, HEAD CHEF, JIANG-NAN CHUN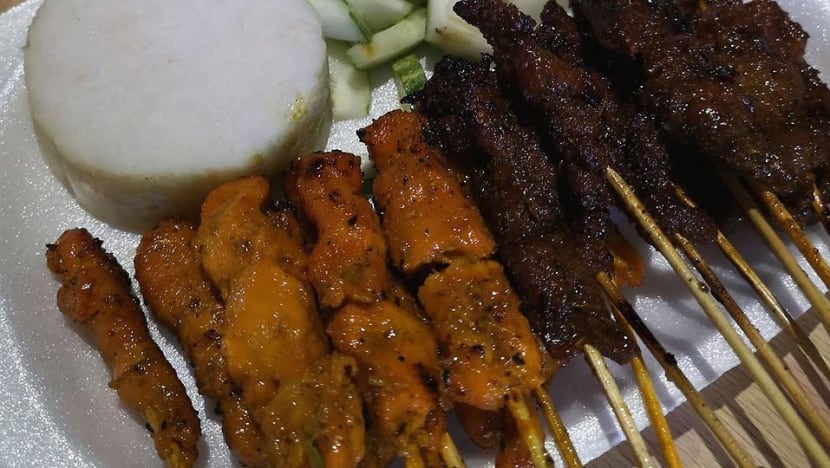 "Satay is relatively inexpensive yet enjoyed by many for its power-packed flavours. A variety of spices are used to marinate the meat, which is then (skewered and) grilled over charcoal for a nice smoky layer while the meat remains juicy. It's best to have satay when you're (dining) with a group of people. Whenever I have guests from overseas, I bring them out for a 'satay night' at Lau Pa Sat."
Lau Pa Sat Stall 7/8 | 18 Raffles Quay, S(048582) | 6220 2138
HAN LI GUANG, CHEF-OWNER, LABYRINTH
"I have a lot of favourite hawker foods because I grew up eating them, but one that stands out is bak chor mee. The seemingly simple fishball noodle dish has a luxe mouthfeel that's elevated with the piquant flavours of the vinegar.  When I crave this for breakfast, I often go to Tai Wah Pork Noodle – which shouldn't be confused with the Michelin-starred Hill Street Tai Hwa Pork Noodle.
The owners are brothers who used to run a stall at Marina Square, until they split up and set up their own business – but they have the same delicious recipe. The best thing about Tai Wah Pork Noodle is that there's often no queue."
Tai Wah Pork Noodle | Block 153A Cross Street, 02-16 Hong Lim Food Centre, S(051531) | 9182 8881
VIOLET OON, CHEF-OWNER, NATIONAL KITCHEN BY VIOLET OON
"I love the Hokkien kuan chiang (pink Hokkien sausage) best because it's made using quality ingredients without any shortcuts, plus there are only a few stalls in Singapore that prepare this the authentic way.
The precise method to make this is to wash and boil the pig's small intestines first until the offal smell is gone. The transparent skin is stuffed with the likes of lean pork chunks and cooked paste of sweet potato flour, and then steamed – similar to how you make a German sausage. Completing the offering is a light pink paste of cooked sweet potato flour lightly flavoured with secret ingredients and a plain chilli sauce made with chilli powder, vinegar and salt.
A genuine kuan chiang hawker dish includes a few other items like ngoh hiang, bean curd, fish balls, century egg and Hokkien plain fried bee hoon."
China Street Fritters | 01-64, Maxwell Food Centre 1 Kadayanallur Street, S(069184) 
JULIEN ROYER, CHEF-OWNER, ODETTE
"I love the smokiness, the unique 'wok hei' of a good char kway teow. I frequent this place at Zion Road, which my local chef-friend William Tan recommended to me."
No. 18 Zion Road Fried Kway Teow | 01-17 Zion Riverside Food Centre, 70 Zion Road, S(247792)
TOMOO KIMURA, CHEF-OWNER, SUSHI KIMURA
"Hainanese chicken rice is an amazing dish that's simple and tasty. I am a fan of the natural flavours of the chicken, which come with a thin layer of jelly between the skin and meat. Eating this with steaming (hot) fragrant rice that's cooked in chicken stock and other necessary ingredients is my definition of a heart-warming meal. I usually save some of the chicken skin and enjoy it with chopped scallions and ice cold beer."
Wee Nam Kee Chicken Rice Restaurant | 01-08, 101 Thomson Road, S(307591) | 6255 6396
TETSUYA WAKUDA, CHEF-OWNER, WAKU GHIN BY TETSUYA WAKUDA
"A personal favourite of mine is the Old Tiong Bahru Bak Kut Teh, which I usually enjoy for breakfast when I am in Singapore. It is a very authentic local dish that is well-prepared by the owners, and the side dishes also complement the soup nicely. I love the experience of being in a local coffee shop located in an old neighbourhood in Singapore."
Old Tiong Bahru Bak Kut Teh | 01-31, Block 58 Seng Poh Road, S(160058) | 6223 3075
SUN KIM, CHEF-OWNER, META
"Eating the various types of roasted meats with rice reminds me of my staple food back when I was in Korea. Char siu is one of my favourite meats as it's sweet, caramelised and nicely balanced with the savoury taste of the pork. The layers of fat make it so soft and tender; it goes extremely well with rice and chilli sauce.
I discovered Foong Kee's when Meta was still under renovation, and I'd visit (the place) every day as it's just nearby."
Foong Kee Coffee Shop | 6 Keong Saik Road, S(089114) | 9181 1451
IVAN BREHM, CHEF-OWNER, NOURI
"Laksa reminds me a lot of the flavours I grew up with in Brazil. Food from the culturally rich Brazilian northeast is rich in coconut, crustaceans, peppers, turmeric, and while the herb that gives laksa its name (persicaria odorata) has no equivalent in South America, dishes like a Brazilian prawn moqueca or vatapa are a few distant cousins.
I'm a big fan of Roxy Laksa. I was heartbroken when they moved to Timbre + but still get to it as often as I can, though it's a tad far from home now."
Roxy Laksa | 01-17, Timbre+, 73A Ayer Rajah Crescent, S(139957)