He's 48, and already grappling with dementia
More Singaporeans are being diagnosed with dementia at a younger age. Talking Point looks at the problems they face, as well as ways to prevent the disease.
SINGAPORE: He was once an accomplished teacher and published author of two chemistry books. But two years ago, when he was only 46, Mr George Chong was diagnosed with younger-onset Alzheimer's, an uncommon form of dementia.
There was no cure, the doctor told him – and he slowly began to lose control of his daily life. Over time, he found it hard to follow instructions, do simple calculations and, sometimes, even distinguish his right hand from his left.
"Because of Alzheimer's, I was very agitated. It was so bad that I even scolded my wife: 'Why didn't you take care of me?'" said a fit-looking Mr Chong, who was an avid long-distance runner before the diagnosis.
When he could not even fill in a form and struggled to speak logically, his wife of 23 years Lynn Chong tried to dissuade him from resuming work at their tuition centre. At first, he refused to accept the reality.
"He said, 'If I'm back at work … I'll be back to my old self,'" she recounted. "One month later, one of his colleagues called me and asked me if something was wrong. They found out that George was very forgetful."
There are an estimated 40,000 persons living with dementia in Singapore, and this number is expected to double by 2030.
More alarmingly, what was once considered an "old person's" disease is now affecting younger adults like Mr Chong, who featured on the programme Talking Point. (Watch the episode here.)
By 2016, the National Neuroscience Institute (NNI) Neuroscience Clinic (Tan Tock Seng Hospital Campus) was seeing a fivefold increase – over five years – in patients with young-onset dementia, which affects those aged 65 and below.
WATCH: What it's like (4:09)
WHY IT AFFECTS YOUNGER FOLKS
Dementia is a term that describes a number of different conditions affecting the brain, and it robs patients of their memory and daily functions.
An estimated 4,000 people in Singapore have young-onset dementia. Many are still working and have young families when the disease sets in, the NNI said in 2016.
A study by the institute found that these patients face substantial health, social and financial problems, as well as a diminished quality of life.
"Patients are reported to have shorter survival, more rapid cognitive deterioration, greater frequency of language disturbance, as well as early and more severe behavioural changes as compared to older patients with dementia," said the NNI.
For example, Mr Chong finally had to stop work in 2016 when his symptoms worsened.
Talking Point host Steven Chia, who is two years younger, observed moments when Mr Chong would forget bits of information he had just shared with him or would have difficulty finding the right words to express himself.
"Those are the kinds of symptoms that are not apparent to the rest of us," said Mr Chia. "It's hard to imagine what he has to live with every day."
So how can one tell if a person has dementia? The bottom line is that patients usually must undergo a magnetic resonance imaging for confirmation.
What is clear is that the two leading causes of young-onset dementia are Alzheimer's disease and vascular dementia.
The latter develops when mini strokes occur in the brain. Over time, these undetected blood clots damage blood vessels and, eventually, parts of the brain. The more common cause, however, is Alzheimer's, a neurodegenerative disease that causes brain cell death.
And when young-onset dementia results, especially as early as the age of 50, it is partly a genetic inheritance, noted Associate Professor Philip Yap, the director of Khoo Teck Puat Hospital's Geriatric Centre.
"Having a family member with young-onset dementia would definitely increase the risk … (to) the children," he said.
He added that the rising number of younger patients being diagnosed is also partly caused by the upward trend in lifestyle diseases, such as diabetes and high blood pressure, with more people suffering a stroke at a younger age.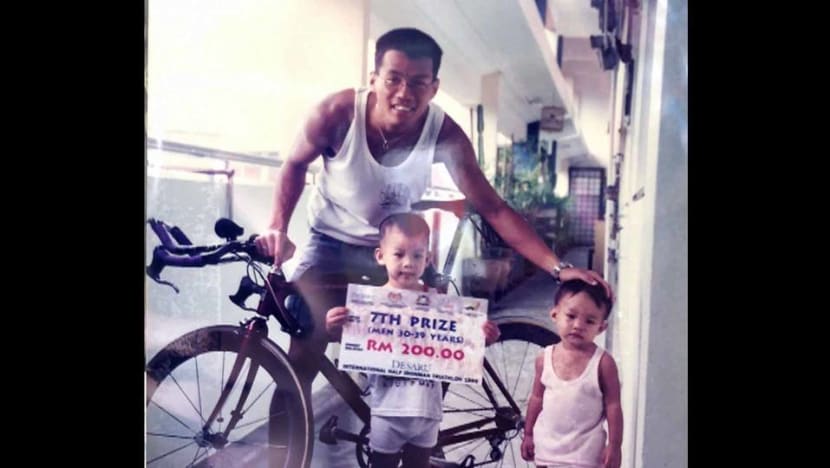 FOR A SPOUSE, LOSING 'A SIDEKICK'
As dementia hits career people in the prime of their lives, it devastates both the individual and the family.
Mrs Chong, who used to be a homemaker, started teaching part-time in 2016 to support her husband and their three children.
"I hadn't worked for 20-plus years … The priority has always been family. George was always the one working," she said.
I feel as if I'm doing everything myself now. It used to be that I had a sidekick, but now no longer.
To add to her load, she struggles with her husband's memory loss and cognitive decline.
"Even simple things like, if there's a bowl of food and we're sharing it, I used to say 'Okay, you just leave a certain portion for me'. He'd say, 'Yeah, yeah.' But by the time I come back, the food's all gone," she said.
Often, she has to oversee him when he does the chores, and it tires her out. "There are times when I give instructions, he nods and says yes, then he turns around and he'll do something else," she added.
"On certain days, I think that I'm not helping him. I feel as if I'm pressuring him."
(Read the commentary: Dementia caregivers put on a brave front – while watching loved ones fade away)
A PLACE TO FIT IN
This year, Mr Chong found work at the Alzheimer's Disease Association's ADAcafe in Toa Payoh, which provides a form of engagement for people with young-onset dementia.
Cafe supervisor Geraldine Sim said she must brief him on his everyday tasks "each time he comes". "That's part of being forgetful, but we make it very light-hearted ... We don't make a big deal about being forgetful,'" she said.
We want to provide a place where they can … be themselves, knowing that whatever mistake they make, everybody is accommodating.
Indeed, Mr Chong makes the effort with his tasks, which include washing dishes and serving food. While the work is a far cry from what he used to do, he is not complaining, but rather is grateful for the opportunity.
ADA chief executive officer Jason Foo explained that the cafe was set up in 2016 precisely because people with young-onset dementia often cannot hold down a regular job, yet are too young to retire.
He hopes that the physical and mental engagement there will slow down their disease or the deterioration of their condition.
Another consideration is that other patients at dementia day-care centres or senior care centres are typically about 70 to 75 years old.
"To someone who's younger, in her 50s or 40s … it just feels completely out of place," said Mr Foo.
"When we spoke to this group of people, a lot of them said, 'Can I do something so that I can feel I'm part of society? Don't lock me away in a day-care centre.'"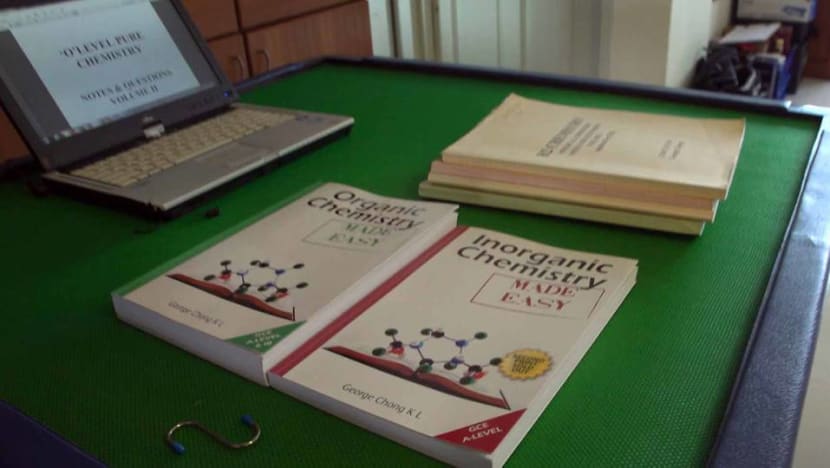 HOW TO REDUCE THE RISK
To prevent dementia, the Age Well Every Day programme, which aims to help people improve their brain health and stay active, is being scaled up to more neighbourhood centres across the island.
But, for starters, a healthy lifestyle always helps, said National University Health System (NUHS) senior consultant psychiatrist Kua Ee Heok, who advised against a high cholesterol diet, smoking and having too much alcohol.
"These are things that lead on to high blood pressure, diabetes and narrowing of the blood vessels to the brain, and then you're more prone to (dementia)," he said.
Another tip from Professor Kua: Listen to music, which can help to stimulate one's memory.
"Some people would tell me that when they heard a song, they knew exactly who the people beside them were (in the past) because the song left an imprint in their mind. It causes them happiness," he said.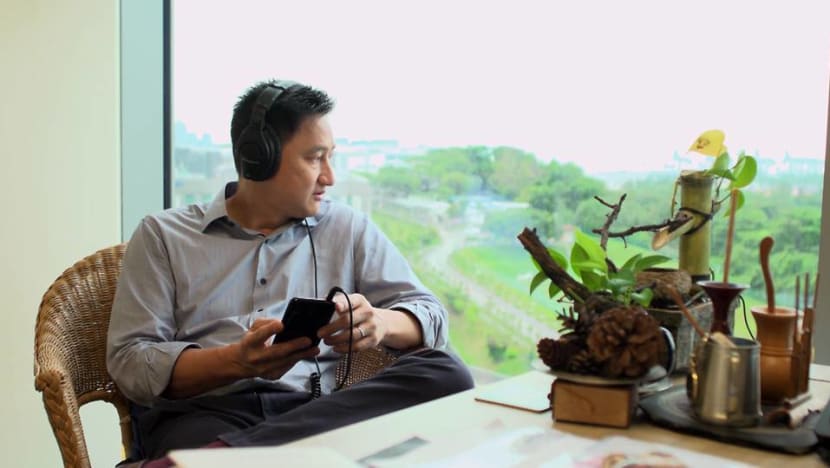 And apparently, regular dancing is rated as an even better activity. One study found that it reduces the risk of dementia by 76 per cent – twice as much as reading.
This is because dancing requires co-ordination that activates several brain regions, and it improves one's mood, memory and cognitive functions, as well as relieves stress.
Prof Kua also suggests walking in parks and immersing in a green environment, to get away from the urban jungle.
"This is something very therapeutic. We've done the research and found that it lowers the heart rate and blood pressure. This is very important," he explained.
"You're able to restore the mental faculties better – (you're) more relaxed and able to cope with stress."
The NUHS researchers have proposed that the National Parks Board build therapy gardens round the island, so people can appreciate nature and "walk mindfully" as they get to know the plants around them.
"And it's wonderful for them because the brain functions," added Prof Kua.
While there is still no cure for dementia, the risk of developing the disease can thus be reduced in many ways, from exercising regularly and eating healthily to doing crossword puzzles and even playing certain video games to stimulate the brain.
Watch this episode of Talking Point here. New episodes every Thursday at 9.30pm on Mediacorp Channel 5.