He took out his life savings in Singapore to rescue children in India
Civil engineer Ravi Rai Manas quit his job after saving S$300,000 to make a difference in the place he first saw poverty as a 10-year-old. He tells On The Red Dot about his mission.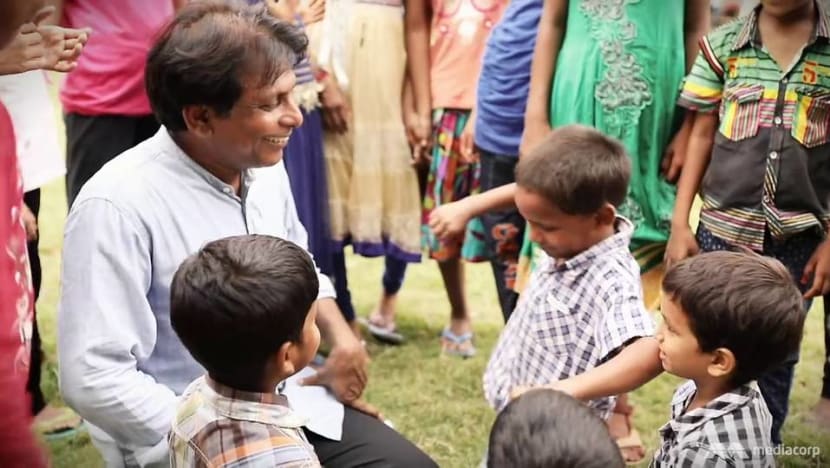 GORAKHPUR, INDIA: Fascinated by a boy turning cartwheels and performing somersaults outside a railway station, Mr Ravi Rai Manas leaned forward for a closer look, and was horrified by the sight of maggots wriggling beside a wound on the boy's head.
With a smile, the boy, oblivious to his condition, stretched out his hands and asked for money. The startled Singaporean promptly led the eight-year-old to a doctor, who removed eight maggots from his head.
"It was the first time I had seen maggots," said Mr Rai, 56. "The boy had hurt himself performing for money. He had no money to see a doctor, and he scratched his wound till it became bigger."
The boy, who left home when he was six, was living alone on the streets of Gorakhpur city, surviving on very little money from begging and performing.
That encounter in 2000, two years after Mr Rai started the organisation Children of Mother Earth (Come) in his ancestral village of Pharsar, cemented the former civil engineer's conviction to help poor children, including runaways, orphans and victims of trafficking.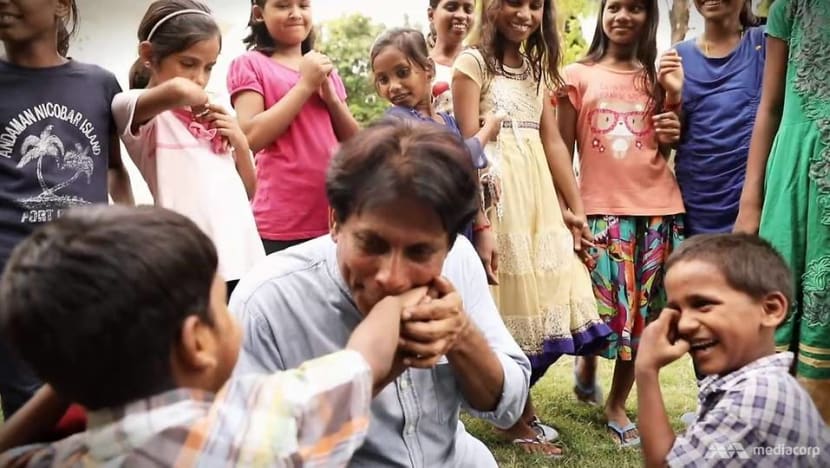 The organisation rescues and rehabilitates them by providing clothing, education, food and shelter.
And in the case of the beggar-boy, named Soneo, who took refuge in Come for eight months, he was also reunited with his family in another village, Mr Rai said proudly.
His mission in India is featured in a four-part On The Red Dot special, as celebrity chef Robin Ho tracks down Singaporeans who have gone off the beaten track to work for a social good. (Watch the episode here.)
FIRST GLIMPSE OF POVERTY
In 1998, Mr Rai left Singapore with his life savings of S$300,000 to return to the northern tip of Uttar Pradesh state. It is among India's most backward regions, with poor roads and minimal power supply in many villages.
And it had been calling to him since he glimpsed its poverty on his first trip to India as a 10-year-old accompanying his parents to visit relatives in their ancestral home.
"There were children walking around with no slippers and torn clothes during winter (temperatures dropping to 7 to 8°C). And they had little food," he recalled. "I'd never witnessed anything like this. It opened my eyes to poverty."
His parents encouraged him to share his belongings with them – his extra pair of slippers, books and food. "(The children) appreciated me sharing things with them, and I started reading and thinking about life," he said.
Born in Singapore, he completed primary school here before leaving for India to study, eventually graduating in civil engineering from a university in Allahabad, Uttar Pradesh.
He returned to Singapore to work as a civil engineer, with another purpose in mind: To save money to help the poor in India, especially the children.
When he was 35, thinking he had saved enough, he told his parents he was leaving Singapore.
"I was very clear about what I was going to do," said Mr Rai, who would also have a rental income of S$2,000 from his three-room flat in Dover Road.
His mother was concerned about his safety, while his father, who has since died, encouraged him. A young Ravi had accompanied his dad to distribute necessities to the poor in Pharsar, and that generosity "rubbed off on me", he said.
My father said he was very proud of me having chosen this path. He told me, 'This is the way life should be, to give back to society.'
"He was my guru," added Mr Rai.
'OUR HOME'
So he quit his comfortable life in Singapore, relocated to India and converted the second floor of his ancestral home to house destitute children.
"This is our boarding facility. They live here until the age of 10. After that, depending on their needs, we transfer them to other centres," he said.
Inscribed on the building is the phrase "humanity is our religion, earth is our motherland".
"Religion is a very sensitive issue in this area. Children from any religion, if they come here for help, will be given help. Humanity means helping each other, and that should be the real way of living," he explained.
The not-for-profit organisation started with 20 children but has since expanded to four centres across India, with over 200 children.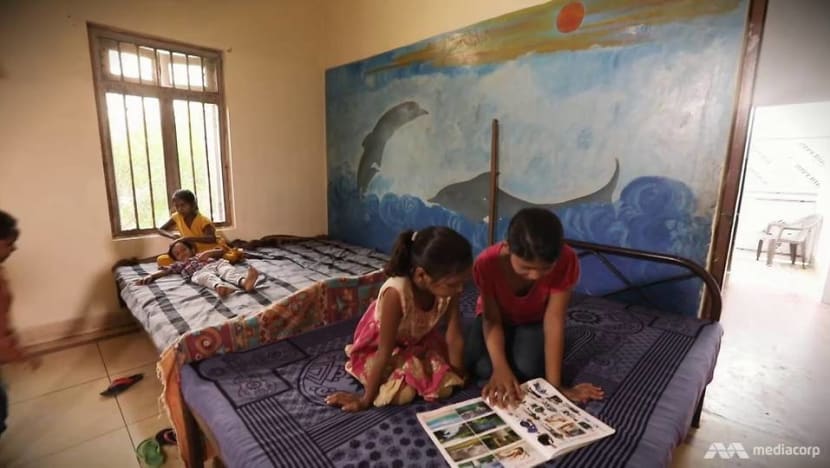 Its Gorakhpur centre is situated in an old railway shed, where the older boys study and live. It is called Apna Ghar ("our home" in Hindi), a name given by the children.
"They tell me that whenever the police or people ask where they're going, they'd say, 'We're going to our home. We're going to Apna Ghar,'" Mr Rai said.
It took him some time to feel at home, however, living as he did with no salary, no internet access and just eight hours of electricity a day. He said:
Can you imagine how a Singaporean would feel? But some of the children were learning, and that gave me strength. The material needs became secondary.
VICTIMS OF TRAFFICKING
Many of the children he has rescued had been beggars at Gorakhpur's railway station. Most of them came from villages.
"The people in the villages are relatively poorer, so whenever the family faces some problem, (the children) would go to the cities, and they end up at the railway station," he said.
Up to 100,000 lost and runaway children arrive at India's railway stations every year. They beg, sell drinks and cigarettes or work illegally during the day, and sleep in the streets at night, huddled together for warmth in winter.
Some of them end up in the hands of syndicates, becoming victims of the organ or sex trades. And Gorakhpur is reported to be emerging as one of India's biggest child trafficking hubs.
In April, non-governmental organisation Safe Society claimed to have found over 500 victims there in the last three years. "A lot of traffickers are here for the children," confirmed Mr Rai.
"They make them work in tea stalls and don't pay them. Some later end up in gangs … There are older boys connected to criminals, and they get involved in pickpocketing, stealing and snatching."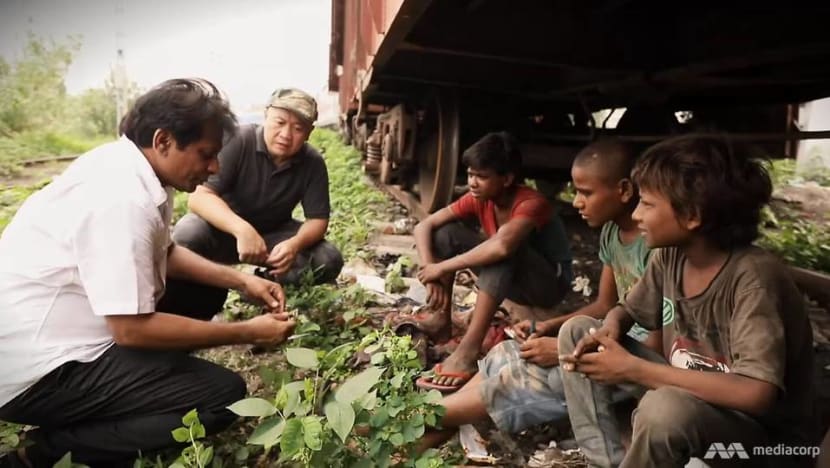 Given that he approaches children at the stations to offer help, he has been questioned many times by the police, who suspected he was a trafficker.
He was even detained at a police station once, but was released after a senior officer vouched for him.
LETTING GO OF THE EGO
One of Mr Rai's greatest challenges came when he started to run out of funds after three years.
He had a "big ego", never would he take donations to fund his operations "because of what people would think about me", he admitted. "I was too concerned about it."
The turning point was the 2001 Gujarat earthquake. He went there with S$15,000 to help a village, having refused help from his friends and relatives who wanted to donate money.
His S$15,000, for building shelters for those who lost their homes, lasted barely a week.
"I started thinking about my principle of not taking donations. I was going to leave, but I saw that the people were still suffering. It wasn't right," he said. "I had a big conflict between my heart and my mind."
Today, his organisation receives contributions from donors in Singapore, the United States and from the Indian government.
Mr Rai, who said he is still not on a salary, employs some 25 staff in total, plus volunteers from the US, Singapore and China.
REUNITING FAMILIES
One of their priorities is to reunite children with their family before they fall prey to syndicates, and because their parents "must be worried and would be looking for them", said Mr Rai.
Sometimes the parents have abandoned them. I want to know where they come from so that, in future, if the child ever wants to go back, we know the address.
On one occasion, the On The Red Dot team followed him to find the family of a young runaway who had turned up at the Gorakhpur station.
The boy, Mohan, claimed that his father had beaten him, which was why he ran away – one of the many reasons that children leave home, noted Mr Rai.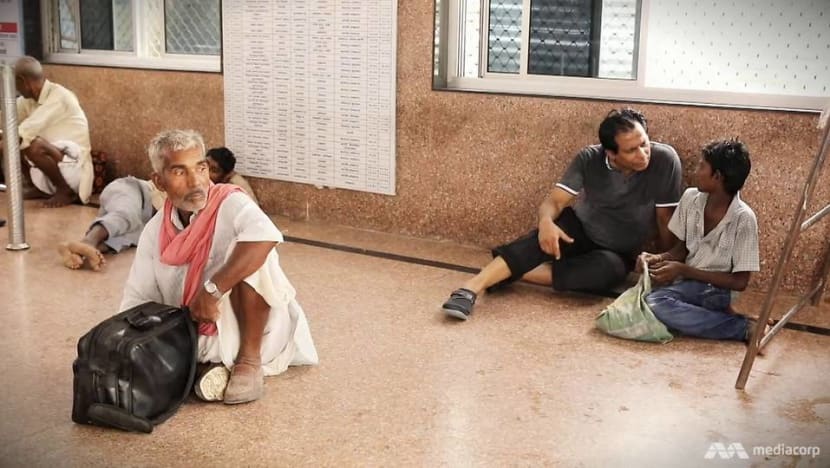 Sometimes they are bullied by their elder siblings, or they simply did not want to study.
In Mohan's case, the team eventually tracked down his home after a few hours of searching.
"As we approached the family … (there) was anger and then surprise. 'What's going on? Who are these people coming to our village?' And then it became sadness. But eventually, I think, love took over – there was some forgiveness," described Mr Ho.
Mohan was lucky, as some children who run away to the city are often sold, sometimes maimed, and forced into begging, Mr Rai told the boy's father.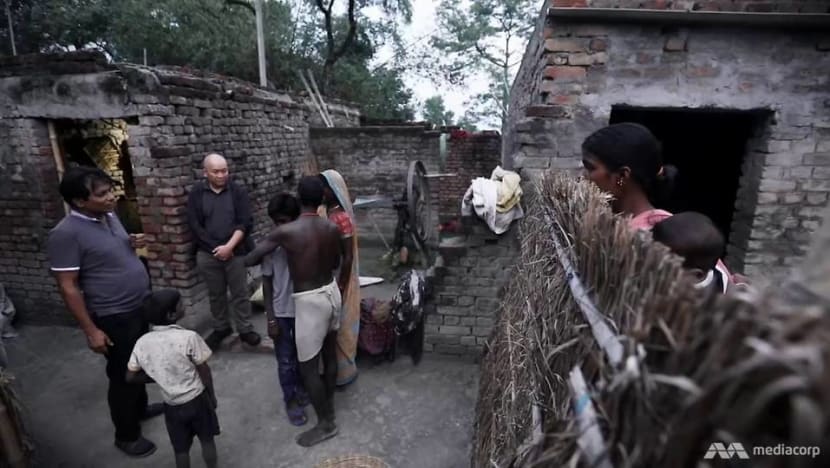 A MORE MEANINGFUL LIFE
On another occasion, Mr Rai accompanied one of his charges, Gopal, to visit his family in Gorakhpur. The family beg for a living, which gives them less than US$2 (S$2.70) a day, barely enough to stay alive.
Their home is basically a shelter with some plastic sheets, propped up by bamboo.
Gopal has two siblings who are still begging at railway stations, and Mr Ho observed that they looked dirty and "completely different" from their brother, with their long, unkempt hair.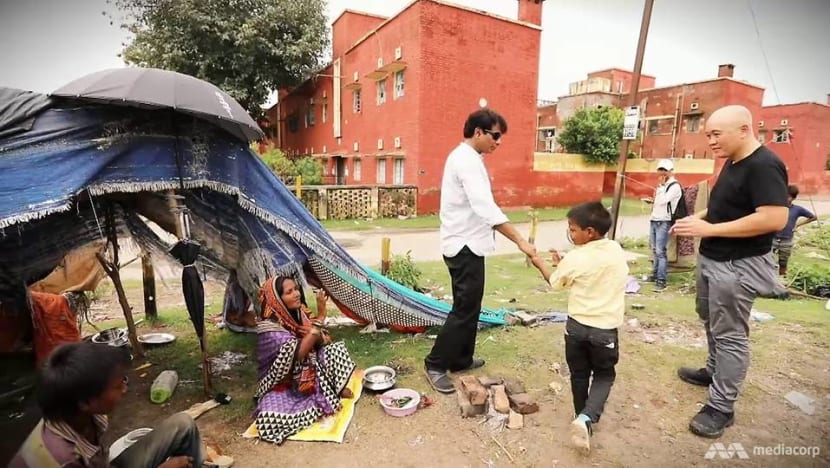 "Ravi tried to convince the other boys to come to the home so that he could provide them with education and shelter," said Mr Ho. "I also saw their brother trying to ask.
"But I think the brothers were stopped by their parents because they needed them to continue to beg."
To date, Come has rescued, sheltered and provided education for over 2,000 children, and transformed their lives.
Asked if he missed Singapore after all this time, Mr Rai said he returns home once or twice a year to visit his family and friends and to recharge.
"This place encourages me a lot – everything works here. In India, there's no system," he said with a laugh.
But I'm happy to have chosen this life. It's more meaningful. I can make a difference.
His plan for the future is to start an academy in India that would be similar to the Institute of Technical Education (ITE) colleges in Singapore.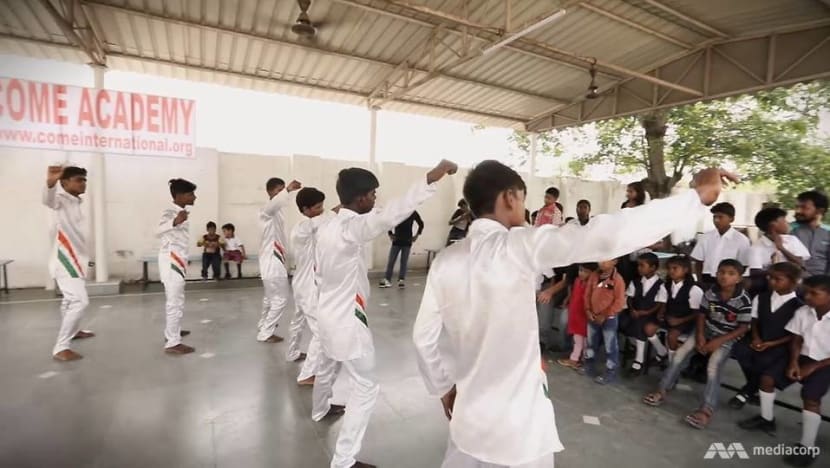 "I want to focus more on vocational training for some of these kids. They don't have enough colleges like the ITE," he said.
"I want to open some so that these children don't loiter in the streets and hang out at railway stations."
Ravi Rai Manas is one of four Singaporeans on a social mission abroad who feature in On The Red Dot. Watch this episode here. New episodes air on Mediacorp Channel 5 every Friday at 9.30pm.