Commentary: Would you dare take 365 days of paid leave given by your company?
In this uncertain economic climate, it might seem like a good thing to be seen as indispensable at work and minimise time away from the office. It's not, says Visier's Terrence Yong.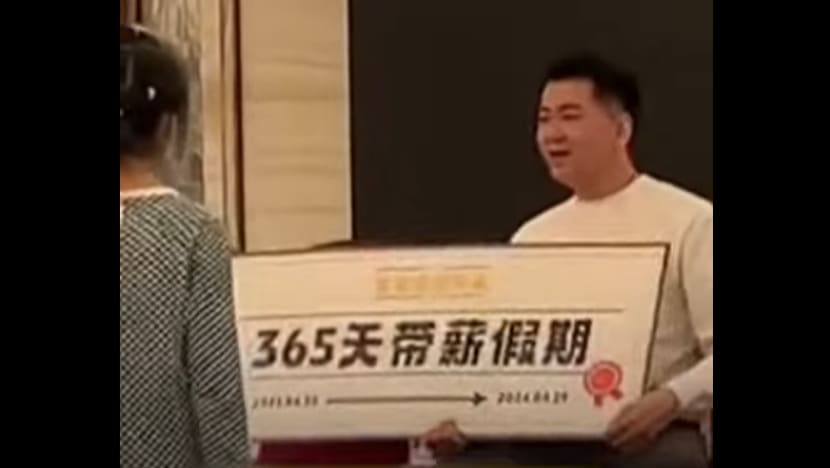 SINGAPORE: If you were offered 365 days of paid leave, would you take it all in one shot, leaving your position for an extended duration, or encash it? 
A man in China must have asked himself this improbable question when he won exactly that at a company dinner in April, winning the envy of millions online. However, it has also sparked discussions online about whether this prize brings mixed blessings. 
Some fantasised about enjoying a long (company-endorsed) break from work and having the time to pursue personal interests such as travelling. Others warned that he might risk losing his relevance and value in the workplace, returning to find he has been replaced, especially in a fast-changing and competitive environment.
Such a reward of extended paid leave seems to go very quickly from looking like a blessing to a curse in disguise. Wouldn't being absent for 365 days straight show that we have become dispensable at work? 
BLESSING OR CURSE IN DISGUISE
With the economic outlook still uncertain and retrenchments rising for the third consecutive quarter in Singapore, it might seem like a good thing to be seen as indispensable at work.
Employees afraid to lose a steady income may hope to ensure job security by working longer hours, taking fewer days off or raising hands for even more projects. 
In an environment where employees are expected to be constantly productive and innovative, having colleagues cover our work duties too often or for such long stretches of time might give us a sense of insecurity. Will employers question our commitment, productivity or loyalty to the company? 
What if our team continues to meet its targets without us, and the company keeps thriving? What does it then say about us and our work?
Such concerns are partly why employees in companies offering an indefinite number of vacation days as a corporate benefit take fewer days off than expected. A 2022 survey found that US workers with unlimited and limited paid leave schemes took about the same number of days off.        
Even employers committed to honouring such a prize might hesitate when the time comes for the employee to be away from the office for such an extended period of time. One worry might be lower employee engagement.
How to keep employees engaged was of major concern during the pandemic when many were not in the office. Analytics show, time and again, that employee engagement is closely tied to employee retention and performance. Engaged employees are likelier to stay with their organisation and contribute to its success.
INDISPENSABILITY DOES NOT EQUATE TO JOB SECURITY
But being indispensable at work in the belief that it equates to job security is not necessarily a good idea either. For one, it may lead to burnout, stress, or even resentment, especially if employees pursue unsustainable work hours and habits like saying yes to every assignment. 
It may also mean missing out on opportunities outside of immediate work duties, such as learning and development. We risk losing touch with industry trends, making it more difficult to make meaningful contributions in the future.
Compromising your well-being and chasing the need to be indispensable could even backfire and actually reduce the potential for growth and promotion. If we become so good at our job that no one else can replace us we might get passed over for promotion when new opportunities arise. 
Indispensable employees may also create bottlenecks or dependencies that hinder the efficiency and innovation of the organisation. Especially for those in managerial positions, being indispensable and constantly the go-to person can limit our effectiveness if we underutilise our team, inevitably sabotaging our careers. 
STRIKING THE RIGHT BALANCE
So if becoming indispensable isn't the answer and being too replaceable isn't ideal either, how can we strike the right balance between the two?
In Visier's extensive experience working with companies, employers want someone adaptable, collaborative, proactive, and who can align their goals and values with the organisation's vision and mission.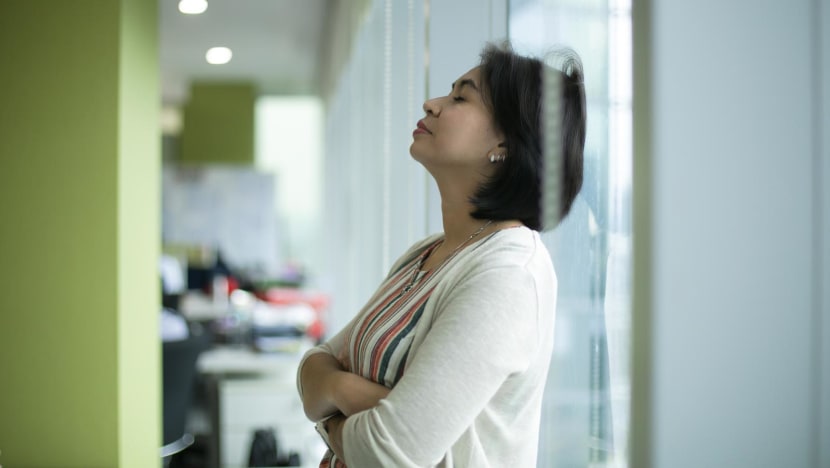 Other desired traits in employees include taking the initiative to propose new ideas or solutions, demonstrating their ability to learn quickly, identifying new opportunities for growth, seeking feedback, and learning from mistakes, which also shows adaptability.
And as much as it's important to prove or show one's working capability, a collaborative spirit is still one of the most critical characteristics employers seek. 
Importantly, employees should also take the time to look after their own well-being. It's easy to get caught up in today's hyper-connected world of work and forget about taking some time off to recharge and refocus - even if not for 365 days.
Ultimately, both employers and employees must play their part. For employees not to feel the need to be dispensable, employers must create a positive culture where employees are engaged and feel supported and valued. 
Terrence Yong is General Manager, Asia Pacific for people analytics company Visier.
LISTEN - Work It: How do you find purpose in work?