Commentary: Should workplaces in Singapore embrace pay transparency?
Pay transparency can be an effective employee retention tool for Singapore companies, but it is not a comprehensive solution on its own, say HR leaders Aslam Sardar, Dr Fermin Diez and Carmen Wee.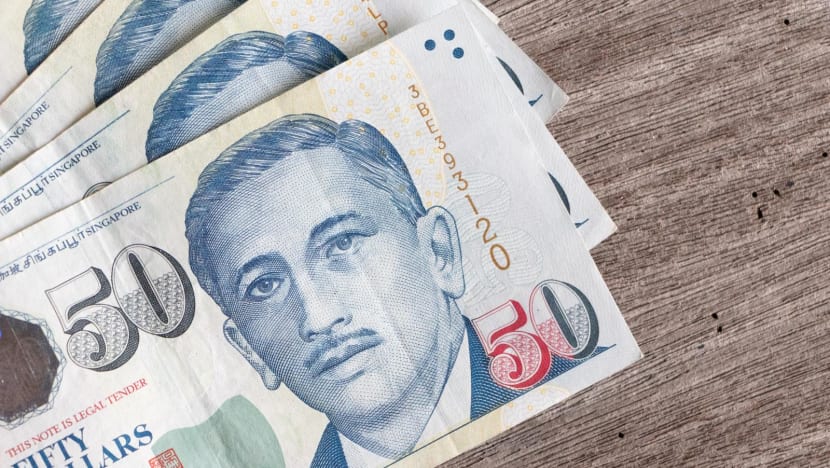 SINGAPORE: Talking about how much you earn with your colleagues remains off-limits for many people. However, this social taboo has implications for pay transparency and equity.
Salary transparency - also known as pay transparency - refers to the practice of openly communicating information about compensation with current and prospective employees. One of the ways it is adopted by companies and organisations is through the publishing of salary guidelines. 
Salary benchmarking is a fairly common practice in Singapore. For instance, the Ministry of Manpower's Salary Comparison page provides insights into your wages and how it compares with other jobs and market norms. Private recruitment firms such as Robert Half and Michael Page also produce annual salary guide reports harnessing salary data based on their job placements in Singapore.
There are sector-specific salary guidelines for Singapore's social services as well, published by the National Council of Social Service (NCSS). These guidelines provide a reference point of various job roles based on job levels. 
The objective of the guideline is for social service agencies (SSA) to develop a competitive remuneration structure to attract and retain talent. 
Organisations such as Epworth Community Services, SPD Singapore and AMKFSC Community Services have given feedback that they have found the salary guidelines useful as it allows them to benchmark themselves against the market and structure competitive pay packages to attract talent.
To keep pace with wage growth, the Ministry of Social and Family Development and NCSS periodically review the benchmarks based on comparable roles in competing markets.
Pay transparency is often billed as a solution to alleviate recruitment and retention challenges. But can it go further across Singapore companies? Should employers disclose the salary range of all roles in their organisation, as well as how that salary range was derived?
MORE ADMIN WORK, TENSION AMONG COLLEAGUES
While employees may appreciate the transparency and potential entrants can have a clearer idea of their wages, some HR leaders may be concerned about their organisation's ability to offer the level of pay stated in the guidelines.
When companies choose to practise pay transparency, it will intensify administrative complexities. HR and managers need to address more compensation questions from employees and team members. They will need to be adequately trained and prepared to understand what drives pay and how to communicate it.
To derive competitive pay, HR professionals use the comparison ratio (compa-ratio). Based on a mathematical equation of the employee's salary divided by median salary and multiplied by 100, the compa-ratio determines how an employee's salary compares to other people's pay in the same position at different companies.
It is also used to calculate pay raises for current employees and salary offers for new hires.
But full transparency can have a detrimental effect on employees. Tension and resentment may arise when employees see that their colleagues are paid more than them for similar work.
In a study examining the impact of pay transparency at a commercial bank in Asia, when employees learned their peers earned more, their performance and working hours dropped. In this case, knowing the salaries of their peers led to lower productivity.
For businesses, pay transparency may pose disadvantages in terms of higher staffing costs. Raising pay to market rates and closing internal wage discrepancies could be expensive during the adjustment period. Companies on a tight budget may have no choice but to reduce their workforce or hire fewer people to ensure they are paying everyone fairly.  
When a company reveals its pay rates, it also offers competitors direct insight into their salary structure, which could put them at a disadvantage when negotiating pay. Every company wants to retain their best employees and not lose them to a rival business, but the truth is not all companies can position pay as their hiring advantage.
USING PAY RANGES IN JOB ADVERTISEMENTS
Besides full salary transparency, another tool for current and prospective employees to better assess their compensation packages is pay range. It is becoming more commonplace to see job advertisements that state a pay range for a specific role.
Most organisations pay in a range with minimum starting salary as a reference point. Typically, offers are made at the lower end of the range for those who have little experience in their job role; the middle of the range for those who have the capabilities needed to perform well; and the higher end of the range for those with an excellent track record from previous job experiences. Companies consider the last group as talent that would be fast-tracked for promotion.
In a LinkedIn December 2022 survey, 91 per cent of the respondents based in the US said that including salary ranges in a job post would impact their decision in applying for a role.
This finding was consistent across industries and seniority levels. Salary clarity allows applicants to tailor their search and form a good idea of their growth potential, while recruiters can focus on the most viable candidates.
Despite this, many companies are not adding pay ranges to job ads, stemming from fear that it may lead to discontent in their current workforce. It may also be due to a lack of confidence in their pay structures or in the maintenance of pay equity within the company. 
There is no one answer to how pay transparency will affect the future of hiring, as the impact will vary depending on organisation and industry. 
Pay transparency can be an effective tool in addressing challenges in talent attraction and retention, but it is not a comprehensive solution on its own. It is also important to remember that employees may decide to leave a company for non-quantifiable reasons, such as better career development and progression opportunities.
With increased competition for talent, business leaders must work together with HR to adopt and implement progressive policies to keep top talent with the organisation.
Aslam Sardar is Chief Executive Officer, Institute for Human Resource Professionals (IHRP). Dr Fermin Diez is an IHRP Master Professional and until recently the Deputy CEO and Group Director of Sector Capability and Transformation at the National Council of Social Service (NCSS). Carmen Wee is an IHRP Master Professional and Founder and CEO, Carmen Wee & Associates.
LISTEN - Daily Cuts: Would pay transparency laws work in Singapore?