Should companies be made to post salary ranges alongside job offers?
US states are rolling out laws making it compulsory for employers to be upfront about the wages offered for certain job openings, following similar rules passed in countries like Denmark and Belgium.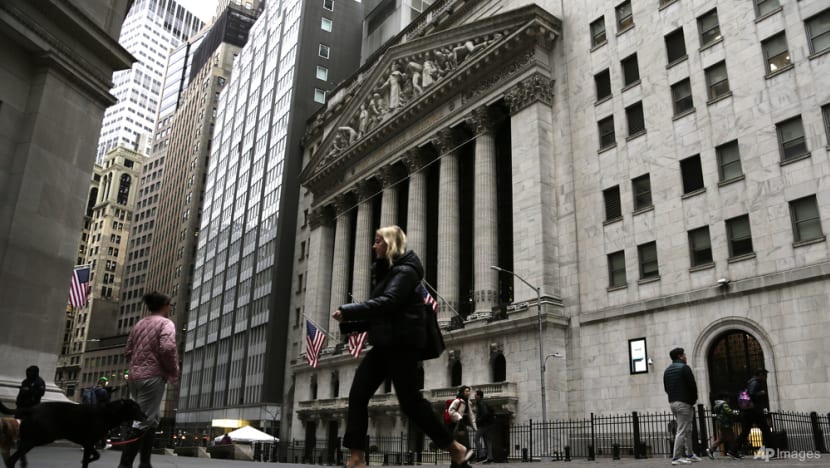 NEW YORK: Pay transparency laws are being rolled out across the United States, in states such as California and Washington.
These laws make it compulsory for employers to post the salary ranges alongside certain job offers.
They follow similar legislation that have been passed in countries like Denmark and Belgium.
Advocates told CNA that these laws could help tackle inequality in the workplace.
However, some warned that it could also foster conflict among workers, or even drive down overall wages.
YEARS IN THE MAKING
Job seekers told CNA that the transparency is beneficial for them, to ensure they are paid their actual worth.
"If you know you have the work ethic and you know you have the experience behind it, you don't want a low salary," one New York City jobseeker said. 
Another said: "I think it's important to understand what you're getting yourself into when you go in for a role. Transparency is important."
The new pieces of legislation are something advocates have been pushing for for years.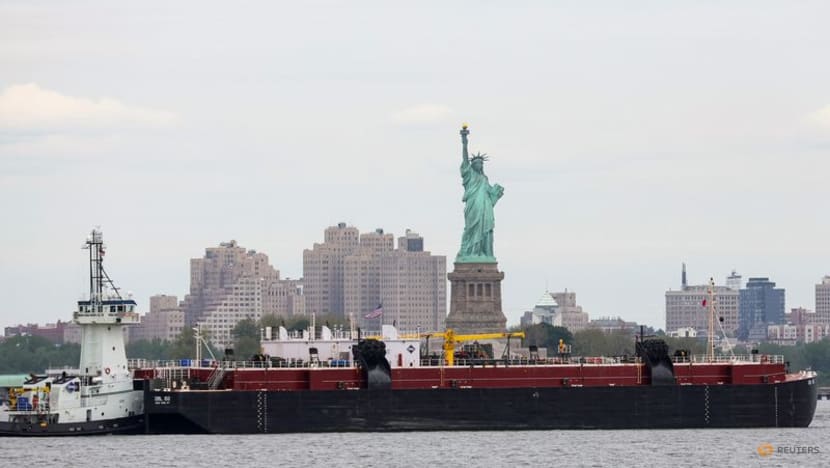 Transformational leadership coach Julia Firestone told CNA: "We wouldn't make multi-year investments, whether it's for a car, a house, really anything else without knowing what value is attributed to that item we're investing in.
"And likewise when you're going after a job, you need to know what you're going to be paid for your effort, your energy, your skills and knowledge that you're going to be contributing to that organisation."
She added that it is "very strange" to not state upfront the salary offered for a role.
Advocates stress that the laws are game-changers for pay equity, especially as Census Bureau statistics estimate that women in the US are paid 82 cents for every dollar a man earns.
An upfront salary range could hence help marginalised groups earn the same wage as their white male counterparts. 
Ms Mandi Woodruff-Santos, founder of MandiMoney Makers, noted that the majority of hiring managers are not women nor people of colour.
"They might have their own biases that we need to correct for. We need to have something in place to protect us and give us a fair shot," she said.
"So while I don't think that the pay transparency laws are going to be a panacea for this issue (and) they're not going to solve the wage gap, I still believe whole-heartedly that we have to advocate for ourselves and be more confident as negotiators."
FOSTERING CONFLICT
As employees return to the office after the COVID-19 pandemic, advocates are urging companies to get on board with the changes, or risk getting left behind.
Failure to comply with the new laws could cost employers hundreds of thousands of dollars in fines.
There is also concern that the changes could foster conflict or resentment between co-workers, and break the wider taboo around talking about pay.
Researchers at Brown University have found that pay transparency laws could have an unintended consequence of bringing overall wages down. 
Brown University's Economics and Entrepreneurship assistant professor Bobby Pakzad-Hurson said: "Some of the research is theoretical (and) based on economic modelling. 
"Some of it looks at different state laws passed in the US, where we compare the impact of different pay transparency policies that are passed in, let's say, New York and not passed in New Jersey, and we see the evolution of wages across the states."
What they found is that salaries in states with wage transparency laws were about 3 per cent lower than they would have been otherwise, after three years.
Asst Prof Pakzad-Hurson said "there are some trade-offs" when it comes to a complicated policy like pay transparency, and both workers and firms will "react strategically".
Experts foresee a greater shift towards more transparency laws in the coming years, though their impact on pay inequity remains to be seen.