Commentary: Is there a good time to ask for a pay raise?
Salaries are a taboo subject and workers may find it hard to ask their employers for more money. But in the light of the Great Resignation Wave and existing workers having to pick up extra work, is it time we start having honest discussions? IHRP CEO Mayank Parekh weighs in.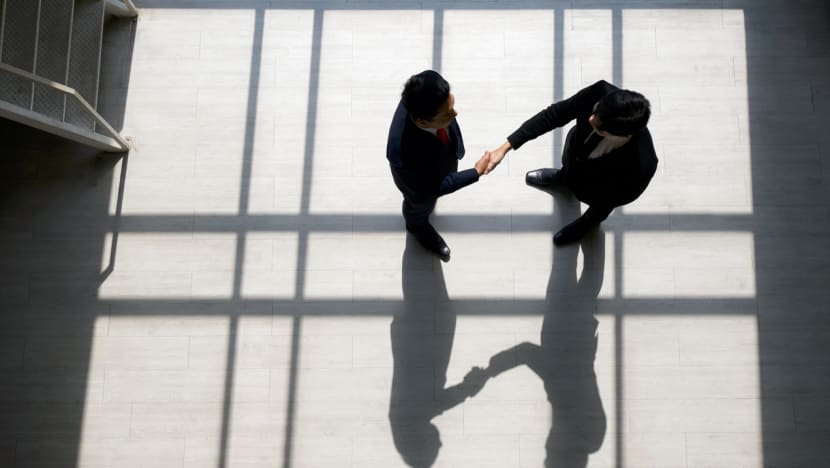 SINGAPORE: With annual staff appraisals coming some employees may be wondering if, as part of their work discussions, it is a good time to ask for a raise.
Employers have shown wage restraint in the last two years of disrupted work and workers have accepted a wage cut or freeze in return for job security. With the economy on the mend workers have re-evaluated what counts as fair work and compensation.
People are also starting to feel the pressures of inflation and yet there is still economic uncertainty from the Ukraine war and this might mean businesses face choppy waters ahead too. Which leads to the question of when is a good time to ask for more money and how much should we ask for?
A recent survey by Randstad indicated that 64 per cent of Singaporeans feel that they are under-compensated. Part of the problem is the opaqueness of how we are paid.
Salary has long been considered a taboo subject at the workplace and many companies choose not to be open about it. It's not that they cannot justify salary differences since managing the wage bill aligned to principles of internal and external parity and equity is one of management's most important duties.
Rather, when it comes to salary, perceptions often mask reality. No two workers are alike and even if they do the same job, one may have more experience or more seniority. Male citizens get higher salaries on account of national service. Or companies may pay a premium to attract skills to kickstart a new venture.
Indeed, many companies have policies that explicitly forbid people from disclosing salaries to colleagues. Although websites such as Glassdoor and Payscale give information about what others are paid, the data may not be entirely reliable.
In the absence of a transparent benchmark, how should you be thinking about whether you deserve a pay raise?
USING DATA TO MAKE A CASE
There are very few jobs which are exactly the same.
For instance, two marketing executives may have more or less the same roles but one may defend an established product line while the other is launching new products. Their base pay and bonuses could differ according to the relative impact on business outcomes.   
According to Salary Board, a Singaporean company providing pay intelligence, if you were to challenge your colleague's pay and ask for a salary match, or to ask for a raise citing inflation and higher taxes, be prepared to articulate how your job contributes to the achievement of the company's objectives and strategy, how you have taken more responsibility and how you possess and apply the unique skill sets within the current market.
This requires a high level of awareness of your relative performance and contribution to the company's outcomes. Kevin De Bruyne, the Belgian midfielder, created a stir last year when his contract negotiations with his club Manchester City made headlines all over the world.
He worked with FC Analytics, a data analytics company to break down with finite detail an assessment of his current influence at the club and his projected value in the future. As a midfielder, he couldn't point to goals, so he used a software system powered by smart algorithms that calculates a player's "contribution value."
The contribution value is determined based on hundreds of metrics, including tackles, assists, interceptions, through passes, etc. In simple terms, it tells you the effect a player has had on their team's chances of scoring or conceding goals - among other things.
Based on the outcome, it appears he was able to make a convincing, data-driven case earning a contract extension until 2025 and a 30 per cent salary increase, to about €445,000 (US$489,000) per week, that saw him become the best-paid player in the Premier League.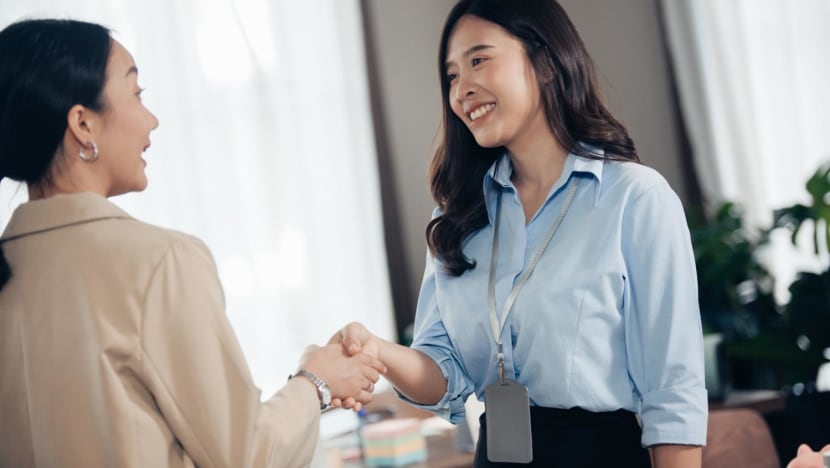 Not everyone is in De Bruyne's league, but this foretells what's to come by way of compensation analytics. Research on how your performance has contributed to the business outcome with data points to quantify performance in a more objective and comprehensive way helps.
Also, put yourself in the shoes of your managers. The right information to justify a request for higher pay involves giving evidence of skills that you have acquired that have contributed to performance improvements. Data is increasingly available through digitised processes. In service settings, employees are increasingly evaluated based on customer feedback gathered through surveys now.
HOW EMPLOYERS CAN RESPOND
And what about employers? Would they be willing to reward staff to hold on to the talent they've got? 
In my experience, larger more established corporations have a structured salary scale regularly adjusted for market changes, with policies to guide managers on starting pay and consistent rewards for performance. Many smaller companies however, find it challenging to obtain reliable data due to the large variability in job scope.
Without proper data and they are either lucky or wrong. Doing an apples-to-apples comparison is important because there are many factors that come into play in deciding each employees' compensation.
These may include their certifications, educational background, past work experiences, and other traits that may make them a better fit or less of a fit for that role.
Using real-time data and insights help companies benchmark their employees in the industry they're operating in and see what the market is paying. And if employers have data to back up how they're paying the market average or above market, employees would be far more understanding when they come to ask for a raise. 
Should you negotiate your salary? The job market remains tough for fresh grads even as the economy finds its footing amid the pandemic. Listen to CNA's Heart of the Matter on tips for first-time jobseekers:
COMPENSATION IS EVOLVING
The approach to compensation is evolving in the workplace. The pandemic has afforded companies the opportunity to think differently about how they measure success and deliver benefits to their employees.
And there are trends in this direction too.
First is the trend towards a skills-based approach to compensation. Singapore's national Critical Core Skills (CCS) Framework was launched last year that lists a total of 16 competencies around three main clusters – critical thinking, interacting with others and staying relevant.
Identifying exposure and strengths in these competencies will increasingly be important to competitiveness. More companies like IBM are adopting a skills-based pay approach where skills such as data analytics, customer experience management, social media marketing, etc command a salary premium.
Secondly, there is a growing emphasis on fairness and equity in pay policies. Companies are reporting sustained pressure to improve diversity, equality and inclusion.
This is driving moves for greater pay transparency (e.g. disclose salary and incentive policies and salary scales). As HR policies evolve, knowing these scales and your own position within them can give you a clearer idea of what you should be asking for.
Finally, performance-based rewards are becoming more frequent. We are seeing a trend of companies handing out spot rewards for special projects or assignments – especially if these turn in quick results. If a built-in salary raise is not likely, perhaps arguing for a bigger bonus check is the way to go.
IS MONEY EVERYTHING?
HR professionals often get asked how important is pay to overall job satisfaction and ultimately talent retention.
While compensation remains one of the most important factors when workers consider a career move, other considerations such as meaningful work, job flexibility, career growth, remote options and a safe and caring work environment are increasingly sought after too.
A pay raise may not be the only thing that drives an employee to stay in a job or even to do well in it. Besides, getting a higher salary will not stop people from changing jobs or careers when the opportunity arrives if money is the sole motivator.
With the fierce competition for workers at all levels, the shifting priorities of workers suggests that employers cannot overly focus on salaries alone but should instead double down on purpose, company culture and a commitment to sustainability as a form of "non-wage" rewards.
Mayank Parekh is the CEO of the Institute for Human Resource Professionals (IHRP) which aims to professionalise and strengthen the HR practice in Singapore.