Commentary: Why aren't more people negotiating salary when accepting a new job offer?
The trouble is salary benchmarks are hard to get. Workers are also calculating if the overall package makes sense to their career trajectory and lifestyle, says ADP's Yvonne Teo.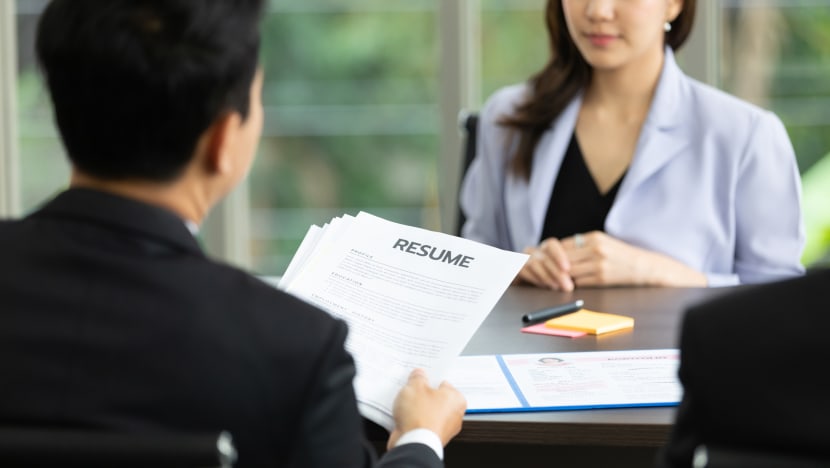 SINGAPORE: "What are your salary expectations?"
It's a question on everyone's mind at job interviews, yet also one that many tend to dance around.
Experienced job hunters would have anticipated the question and prepared a carefully calibrated number, usually based on word-of-mouth knowledge, employment surveys or Glassdoor reviews.
Quantitative data can provide a sense of credibility when setting our expectations. When the same job can sometimes be paid differently, falling back on publicly available benchmarks as a starting point for negotiations is a sensible strategy.
Yet, despite having these benchmarks at our disposal, salary negotiation remains one of the most dreaded tasks for job seekers. We aren't very good at putting a value on our work and remuneration can be a sensitive topic.
Trying to objectively gauge one's own worth to a new employer can be nerve-wracking. Any jobseeker who has experienced repeated rejection might feel a lack of confidence in their skills and employability and feel less equipped to ask for a higher figure than the one they set on the table.
HIGHER SALARIES IN BOOMING SECTORS AND JOB FUNCTIONS
From a worker's perspective, many are hungry and open about how much they're willing to invest in work for a pay raise.
Pre-pandemic, ADP's annual employment survey, Workforce View 2020, revealed that 30 per cent of Singaporean employees would be willing to work more days or hours in the week, in exchange for higher pay.
But a higher pay shouldn't necessarily mean more hours. It could mean more responsibilities or taking up a special project.
Part of the reason we hesitate to negotiate for a higher pay is we fear looking less attractive as a job candidate and killing our prospects of being hired. But is that really the case?
In a tight manpower situation as some companies face a great resignation wave, firms might be more amenable to salary negotiations. Additionally, as the global economy slowly recovers from the pandemic, some employers are more than willing to open their wallets to attract the right talent.
According to Mercer, salary increment in Singapore is expected to rise to pre-pandemic levels, amid this ongoing competition for skilled talent.
Similarly, PersolKelly published findings that employers are budgeting for higher hiring costs in a bid to retain talent amid high attrition rates, global mobility restrictions and the resulting talent crunch.
These findings suggest that salary could be determined by "supply and demand", which is aptly illustrated by reports of soaring salaries for tech talent in Singapore. Companies make decisions based on industry standards and talent trends. Offering higher salaries has always been a tried-and-tested tactic to attract and retain talent.
Those in booming sectors or job functions will benefit. Tech professionals in Singapore have been able to negotiate up to a 25 per cent salary increment upon changing jobs amid a national push for digitalisation according to recruiting firm iKas.
But maybe for you, salary isn't a big deal beyond a certain threshold. The pandemic has proven that non-monetary considerations are becoming a bigger draw for job seekers, with both having equal prioritisation.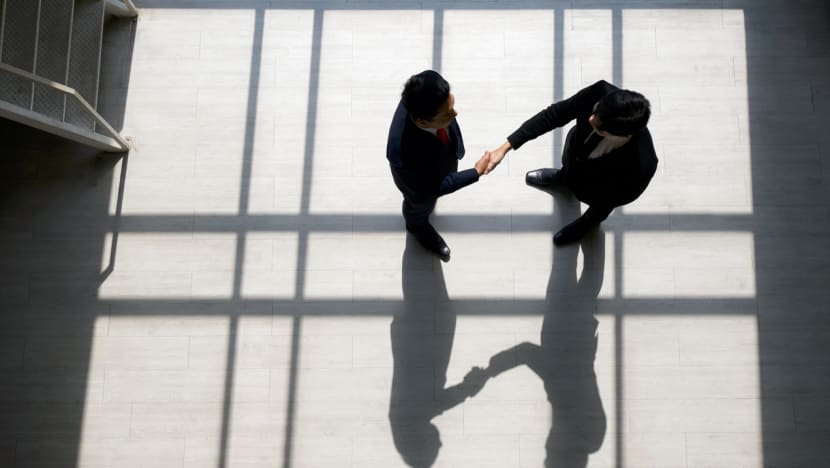 For the first time in 10 years, Randstad's annual employer brand survey found that in 2021, 74 per cent of Singapore respondents ranked work-life balance as the most important employee value proposition they look for, tied with good salary and benefits.
Ultimately, the salary offer remains one of the largest deciding factors in choosing a job for most people.
Jobseekers should do their research on salaries for their industry, education level and job experience so that they know their bargaining power during salary negotiations.
WHY IT PAYS FOR COMPANIES TO BE TRANSPARENT ABOUT PAY
The trouble arises when there's little data out there for job seekers on salaries for similar roles you can benchmark yourself against.
With so many factors at play, especially during pandemic-related disruption and uneven recovery across industries, making salary data readily available could serve as a deterrent for employers who try to lowball new hires.
But could this lead employers or prospective hires to fixate on salaries as an indicator of a good job opportunity?
I would argue salary data should, ideally, act as a guide for them to evaluate what they can offer each other. Employers who are more upfront with such salary information could save valuable time in the hiring process.
Salary benchmarking can also be an indicator of other desirable employer brand values, such as gender equity.
Women tend to ask less frequently for pay raises. According to ADP data, 46 per cent of women in Singapore say they have received a pay rise or bonus for taking on new roles and extra responsibilities during the pandemic, compared to 51 per cent of men.
But equal work should have equal pay. Even pre-pandemic, 60 per cent of respondents highlighted the need for gender pay gap reporting within their organisation.
With greater transparency and accessibility in payroll data, organisations can implement benchmarks to monitor progress towards more supportive and inclusive company policies.
Providing accessible, regularly updated workforce data – including indicative salary ranges and pay gap reporting – can also be a powerful reputation builder for employers among prospective hires.
WHAT FIRMS CAN DO TO MAKE JOBS MORE ATTRACTIVE TO TALENT
But salary need not be the only make-or-break differentiator attracting talent. The most successful companies are those that can redesign jobs for greater personalisation, freedom and flexibility, while offering competitive pay.
At ADP, work-from-home arrangements have been available even before the pandemic. Employees can plan flexible work schedules as long as they fulfil their daily core hours, adding up to no more than 40 hours a week.
Should you customise your resume or negotiate your salary? The job market remains tough for fresh grads even as the economy finds its footing amid the pandemic. Listen to CNA's Heart of the Matter on tips for first-time jobseekers:
Several other companies with award-winning HR programmes have implemented policies built on trust and accountability rather than traditional 9-to-5 schedules, including the freedom to choose when to start and end their work day, and formalising the right to not answer messages after working hours.
Meetings held during "core hours" would help with issues of coordination, such as needing to be operationally available the same time as colleagues. Managers' regular check-ins with their employees are important too.
While increased flexibility requires a higher level of coordination, it is also a great way to encourage teamwork, responsibility and initiative.
Empowering employees to take ownership of their working hours requires new metrics of performance and productivity. These will no longer measured by the number of hours clocked in at work, but by quality of communication; efficiency of workflows, and teammates' accountability to one another.
In a post-pandemic world, this is just one way that employers and employees are grappling with a whole new set of expectations and relationship dynamics.
While salary benchmarks are key considerations, companies must be willing to grow alongside their employees by investing in their future.
Some vital factors in achieving this are career progression, company culture, work-life balance and flexibility, which will all have varying importance at different career and life stages.
Pay might get talent through the door, but retaining top talent requires companies to connect with employees on a personal level and in fulfilling what they look for in life.
Yvonne Teo is vice-president of Human Resources, APAC at ADP.