Commentary: Fresh grads, don't give into temptation to inflate your resumes
Employers recognise fresh graduates don't have much work experience, so unnecessary embellishments in a resume could backfire, says Jaime Lim of PeopleSearch.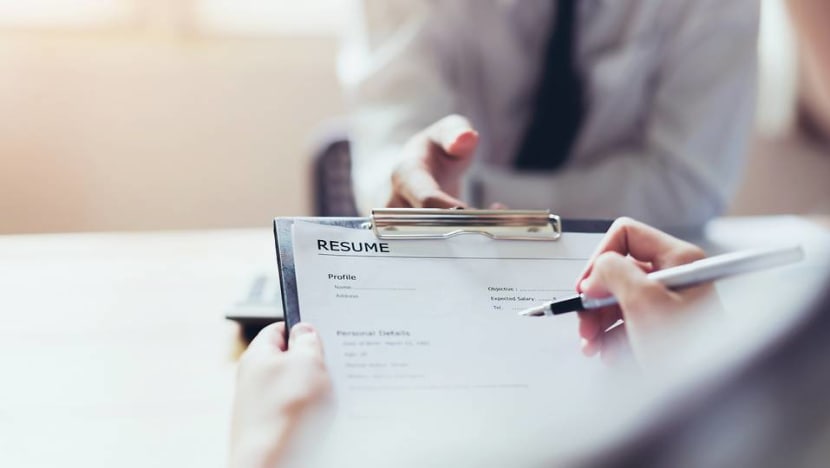 SINGAPORE: Amid a gradual economic recovery, things seem to be looking up for fresh graduates.
Local universities reported that over 90 per cent of their students who graduated in 2020 were able to find jobs around six months after completing their final exams. These include those enrolled in SGUnited Traineeships.
However, crisis or no crisis, fresh graduates with no work experience often struggle to sell themselves to employers.
With COVID-19 having made employers more cautious about who they hire amid prolonged uncertainty, fresh graduates may struggle to get jobs they actually want. There are fewer job openings available to new graduates as well, particularly in industries battered by the pandemic, such as tourism.
With more competition among fellow jobseekers, it's no surprise many feel they have to embellish their resumes in order to get noticed. A graduate who spent the last few months as a waiter might be tempted to describe it using a fancy job title such as "hospitality specialist".
It doesn't have to be this way. In fact, deliberate attempts to oversell oneself could be seen as inauthentic. While the ability to spin is often prized, overdoing it smacks of dishonesty and could work against candidates.
There are more adroit and authentic ways of crafting your resume in order to get noticed by the right people.
SKILLS, RESEARCH AND RELEVANCE
First, expend your energy on accentuating elements that would help you stand out in hiring managers' minds.
Recognising that fresh grads are not likely to have a lot of relevant work experience, employers tend to look at fresh graduates' resumes through a very different lens. They take a logical approach, paying less attention to job titles to focus instead on skills and traits that the candidate has chosen to highlight.
Several studies including one by IBM in 2019 which included surveys with executives across 50 countries have found that the largest skills gaps are behavioural. These include skills such as complex problem solving, teamwork, leadership, communication, agility and adaptability.
Since fresh graduates are not likely to have directly relevant work experience, aside from their academic credentials, co-curricular activities and internships that demonstrate such skills should be front and centre.
For instance, if you led a debate team in school, describe briefly what the position entailed and the skills you developed in the process. These could include effective communication and leadership skills to get buy-in from team members on debating strategy, and coaching skills that enabled you to get the best out of each member.
The same principles apply to describing internships.
Employers are also increasingly recognising internship experience at various types of companies including SMEs and start-ups, unlike in the past when most were only impressed by candidates who had been interns at large and reputable companies.
Today, they realise that interns at smaller and leaner companies are more often required to execute a range of tasks that would test their ability to learn, adaptability, time management and agility.
In deciding what to highlight for each application, find out what the employer is likely to value. To do this well, candidates need to do their research. 
Scour the company's website and social media channels, track what's being said about the company in the news and speak to past and present employees.
Knowing the company's history, clients, main competitors, core values, challenges and strategic plans will help applicants identify the qualities needed for the job.
The key is to tailor your resume accordingly. Specificity is important. For instance, describe how your research skills could enable you to assist with market research required to propel the company's expansion plans in new geographical markets.
Most of all, relevance is vital. Perhaps your job as a barista trained you to cultivate time management and customer service skills that would be useful in the role for which you're applying. A positive testimonial from your employer could further strengthen your resume.
WHAT COUNTS AS A DESIRABLE EMPLOYEE?
The pandemic has also deepened the need for individuals to learn new skills and pivot swiftly. Learning certainly should not stop after graduation.
Doing so through certification programmes or short online courses would allow candidates to demonstrate they are adaptable and interested in continual improvement.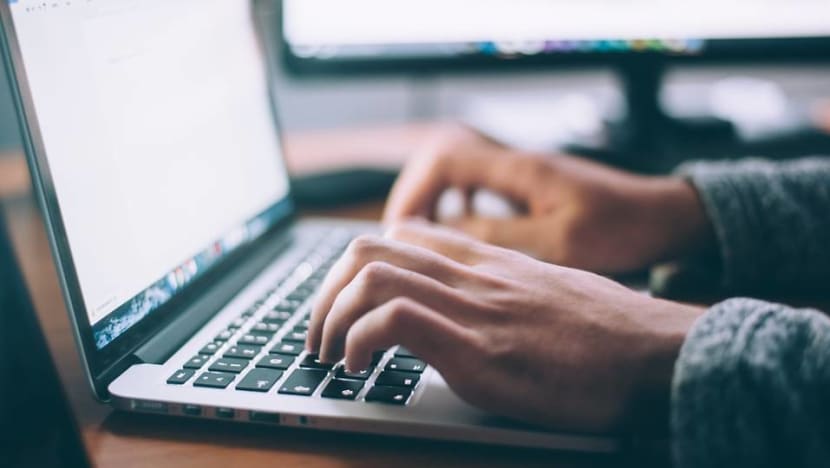 In addition, as organisations move towards being more purpose-driven, candidates with volunteering experiences tend to stand out. Emphasising these along with the skills and traits cultivated during such experiences could make a difference.
The resume should also give the reader insight into a candidate's personality.
This can be showcased on one's social media or online networking profiles. Be deliberate about sharing relevant articles or posting original articles that reflect your thoughts on the sectors in which you want to be employed.
These form a vital part of your online portfolio. Include hyperlinks to these in your resume so that hiring managers are encouraged to find out more. 
BOLDLY STAND OUT
Hiring managers are routinely inundated by resumes. To stand out, instead of merely responding to job ads, reach out to relevant hiring managers and decision-makers in companies you want to work for, including those not currently advertising job vacancies.
Write to them directly with your resume and importantly, ideas for how to solve their business challenges and achieve their strategic goals.
Take a page from entrepreneur and talent expert Jason Shen. In a 2017 TED talk, he described how he landed a job as a product manager at American e-commerce site Etsy by sending them a link to his website which included his analysis of their business and four ideas for new features.
Such methods can make a lasting impression even if your ideas aren't absolutely feasible. Just the act of reaching out with considered views and insights is likely to help candidates stand out. It will ensure that hiring managers see you as more than just a resume.
A 2017 LinkedIn global survey found that 70 per cent of people were hired at a company where they had a prior connection, strengthening the case for networking directly with not just employers, but recruiters as well.
Show them you exist and even if they don't currently have a job for you, it could make enough of an impression for them to consider you the next time an opportunity arises.
In your interactions, take the approach of asking for career advice instead of asking for a job upfront. Express your interests and share the value you can bring to prospective employers.
Stay in touch with them and offer to help in any way you can, even if it means working on a project or referring them to others who might be more suitable than you for job roles they are looking to fill.
This would help you forge meaningful relationships with such individuals instead of reducing your interactions to a series of transactions.
RESUMES AREN'T EVERYTHING
Resumes are no longer the be-all and end-all of job applications. Companies are increasingly giving fresh graduates more opportunities to showcase their abilities.
These include psychometric assessments and team-based projects during which, among other things, their leadership skills and ability to work in teams are observed.
Employers are clearly learning to evaluate competencies differently. Academic qualifications and past work experience alone don't matter as much as they used to. The pandemic has shown that exponential business evolution could render these irrelevant in the blink of an eye.
The graduates of today have the unique opportunity of being part of a paradigm shift in the way human capital is evaluated. They would do well to embrace this by effecting a similar shift in the way they choose to make an impression, showcase their value and ultimately, attain the careers they desire.
Jaime Lim is Group Business Leader of PeopleSearch, an executive search and outplacement services firm with a presence in six cities including Singapore.
Listen to HR experts explain what's behind worker unhappiness despite greater attention on workplace well-being and what managers should do on CNA's Heart of the Matter podcast: