Commentary: Do we dump office chores no one wants to do on admin staff?
Our unconscious bias at work often leads us to pass the buck on planning team meetings, arranging for corporate gifts on special occasions and more to mostly female executive admin staff. This has to stop, says SUSS' Dr Tania Nagpaul.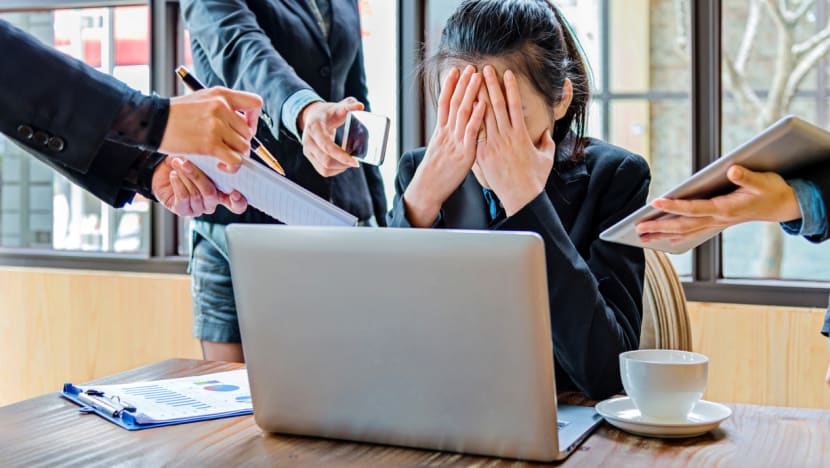 SINGAPORE: It is an unspoken reality that chores or extra work at the workplace seem to be dumped on office administrative assistants or the most junior staff members.
From organising team lunches in pre-COVID days, hampers for new parents, birthday cakes, arranging to fix broken vending machines to collecting contributions for a donation drive or finding a common time for everyone to meet physically or online, there are some usual suspects who assume the responsibility of this hidden work.
All these chores seem to be thankless endeavours.
"My boss is the type who take things for granted and my colleagues are all selfish people; they take and don't give," one admin assistant working for a small company in Singapore shared in confidence, as part of interviews I conducted with admin assistants and managers in my network.
"These activities take time and energy (yet) we are not promoted based on them," another admin executive working at an academic institution confessed. She said she wished some genuine appreciation and recognition for going the extra mile could be shown.
WHY DO ADMIN STAFF PUT UP WITH OFFICE CHORES?
Such chores are rarely, if ever explicitly stated in job descriptions or key performance indicators.
Even if they were, this doesn't absolve us as supportive colleagues and employers from the responsibility of ensuring our administration staff aren't saddled with soul-sucking "housework" that contributes little to their professional growth and can arouse feelings of dissatisfaction and inequity.
Why do they even put up with it? The responses I got reveal power dynamics and buck-passing.
"I don't know how to reject my boss" seemed to be a common refrain. Another marketing assistant director lamented how such chores would get passed around until someone realised no one was going to do it.
But the record is patchy. A few others reported feeling appreciated when their colleagues pitched in to take up such tasks from time to time.
The above exercise revealed another sobering fact: The gendered distribution of such "extra-curricular activities". Women routinely withstand the onslaught of such unregulated assignment of chores at work. 
"We try to rotate but the guys never take up the extra chores, it's always the women," a senior manager at a multinational corporation said.
Even when men occupy admin roles, female assistants tend to be on the receiving end of such tasks because they say yes.
Such anecdotal instances are invisible to their colleagues, who appear unaware of these biased tendencies that creep into their interactions with administrative staff.
Research on unconscious bias reveals that many of us hold implicit but unintentional biases that influence us in unbeknown ways.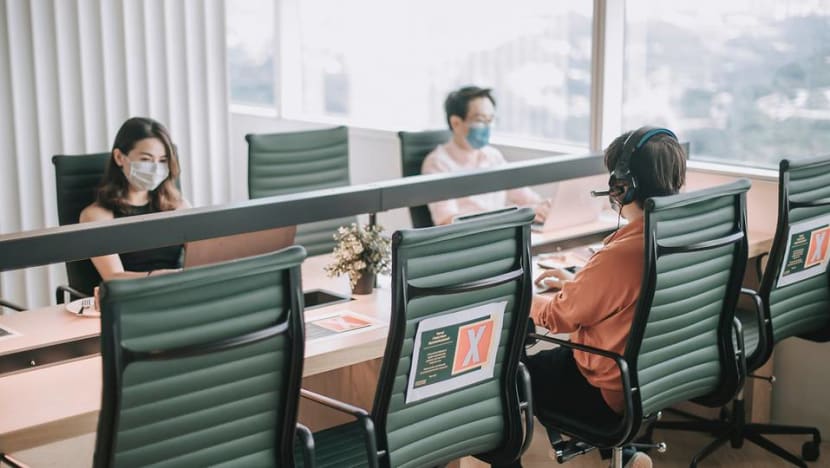 For example, one US study in 2020 revealed that people who openly advocated for hiring qualified minority employees were likely to have rated resumes with Black sounding names less favourably compared to a control group.
When told, such participants were taken aback and confused over the disconnect between their professed egalitarian attitudes and actual behaviours.
It is possible that this dumping of office household work indiscriminately to administrative staff and more so women similarly happens due to deeply entrenched biases that we might not even be aware of.
Do we tend to dump office chores on women because we assume they will manage the office like how they're "supposed" to manage homes? Perhaps.
These deep psychological bases of workplace inequalities have to be fixed. There are fewer places than the workplace that reward the human capacity for mindset and behavioural change.
The first step towards any positive change is to acknowledge the need for that change. Here are four strategies that might work once we recognised the need for another way.
1. CALL IT OUT WHEN YOU SEE IT
The next time you witness office chores being assigned to the same people, raise questions to help others see the tendency towards this bias.
It does not have to be a personal attack on the manager but an honest exchange of ideas that helps others identify their blind spots.
On subsequent occasions, people might self-correct. One seinor communication manager I interviewed said: "If it's not part of their job scope … then there shouldn't be a designated person doing it. If my computer spoils, I should reach out to IT myself and not go through that person."
2. PUT SYSTEMS IN PLACE TO REDUCE SUCH CHORES
It is equally vital to implement processes based on fair distribution of workplace chores so the same person doesn't get saddled with the assumption that they will get it done. 
Allocating recurring extra tasks on a rotational basis can instill a fair division of labour. Asking for volunteers might place undue pressure on the usual suspects to take up the tasks.
A rotational system will also avoid fatigue and expose others to how much work is truly involved.
"Other people (can) familiarise themselves with the demands of organising events. This might also increase empathy and a sense of shared experience and bonding in a way."
Are you making these common mistakes in your job hunt? CNA's Heart of the Matter dives into the dos, don'ts, tips and tricks for fresh graduates:
3. DEMAND ACCOUNTABILITY
Do not allow gender or age bias to influence your expectations vis-à-vis quality of office chores done.
To suggest that "young interns are very good at organising parties" or "I trust women to organise lunches and look after everyone's dietary restrictions" might perpetuate the bias further instead of correcting it.
The last thing anyone wants is to become the unspoken office housekeeper so spread the load out.
Even though these are not tasks that are taken into account during performance appraisals, expecting a reasonable level of quality from all irrespective of gender, rank or age will ensure that employees take on both unrewarding and remunerative tasks at work with a consistent level of commitment and not just pass the buck.
4. APPOINT A DEVIL'S ADVOCATE
If you are managing a team or department, it's good practice to have someone from outside your team provide an objective analysis of whether tasks are assigned equitably in your unit.
Several companies are already investing in unconscious bias training for employees in an ode to make workplaces more inclusive and involving someone else like Human Resources or a Diversity and Inclusion consultant to do such informal audits is a natural step to take.
This requires drawing up a list of recurrent workplace chores and sending out a short survey to team members asking them the frequency with which they take on these tasks.
The analysis of this data by an external assessor helps as they have no vested interest in covering up for you should they identify any unfair practices in your department.
Think of these four strategies as assorted dishes in a buffet - you can choose to eat what you like from a range of alternatives or implement more than one strategy that suits your organisation.
The good news is that regardless of which one you pick, if done with an honest commitment, would lead to the adoption of the remaining in due course of time anyway.
Inclusive practices are intricately intertwined with one another because they build a certain organisational culture that put people first. Investing time and energy in just one automatically sets the others in motion.
So the next time you are about to say to an administrative office colleague, "Could you please do this?" think twice and try posing the same question to yourself instead.
Dr Tania Nagpaul is Senior Lecturer at the S R Nathan School of Human Development, Singapore University of Social Sciences. She is interested in the psychology of social phenomena and is a strong advocate for diverse and inclusive workplaces.