Commentary: Colleagues who resign create an emotional hole in the teams they leave behind
As workers find opportunities in other places or throw in the towel to find a better balance in life, companies will focus on finding replacements. What is left unaddressed is the impact on colleagues left behind, says SUSS' Brandon Koh.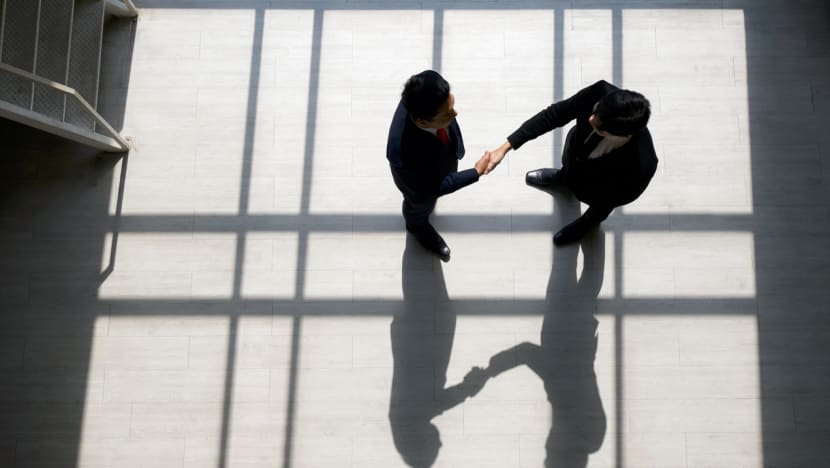 SINGAPORE: In what is referred as the Great Resignation Wave, voluntary resignation rates have risen to abnormally high levels in the last several months, particularly in the US and UK, with similar trends observed by commentators in Singapore.
This trend will persist in 2022. Various studies find that many still intend to quit their job.
As organisations scramble to replace their employees, it is also important to recognise the impact a colleague's resignation has on their team and their well-being.
While it may seem somewhat dramatic, a colleague's resignation often affects others around them and can lead to feelings of uncertainty, loss, and even grief.
WHEN RESIGNATIONS THREATEN OUR PSYCHOLOGICAL NEEDS
Psychologists have identified that people are motivated by three basic psychological needs: Relatedness, competence and autonomy.
Working with supportive colleagues with whom you bond well can alleviate many other undesirable elements of your job. They may have been key to getting the job done and helping us feel like most goals are achievable.
This in turn may have helped us build a sense of agency and control over work.
For instance, you may have come against difficult obstacles or clients at some point. Gaining the empathy and receiving help from your colleagues eases these difficulties significantly.
COLLEAGUES BECOME FRIENDS
Some colleagues may also be key players to the team's camaraderie, a go-to person for specific issues, and even become friends. Some teams create these bonds over difficult work projects and soon develop into significant relationships in our lives and careers.
One research of 175 participants working in three professions across various organisations found that 75 per cent of participants identified at least one male and female colleague as a close friend, suggesting that many develop friendships at work beyond casual or transactional work relationships.
Interestingly, participants who reported tensions with their close male friends at work also reported lower job satisfaction.
These results suggest that friendships at work can hold important implications for our career success and satisfaction.
When a colleague resigns, it signals that an important aspect of why we like our job is about to change. If this person is a friend, it is natural to worry about losing the friendship when you are no longer in regular contact.
Others may worry whether they would work well with the new colleague and what it means for their day-to-day experience at work, particularly if the role being replaced is a managerial one.
Such feelings threaten the extent we identify with our team and the level of relatedness we feel at work. You may have experienced firsthand how a team is "just not the same" without a particular person around.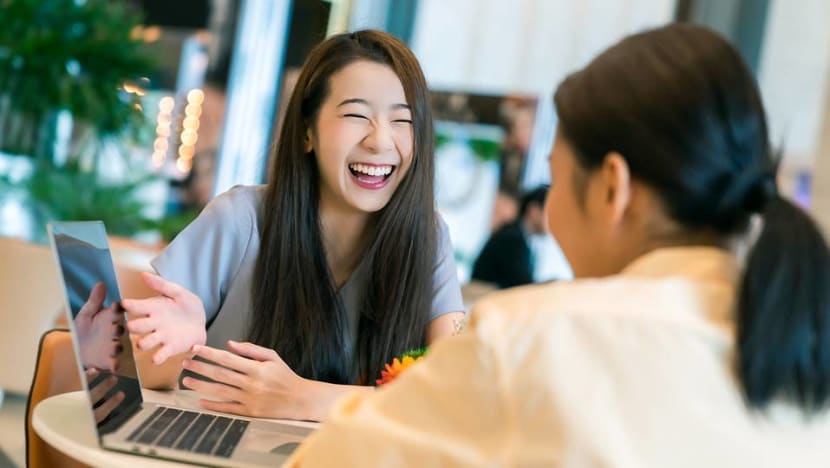 IMPACT ON WORK ITSELF
A colleague's resignation can also often threaten our sense of competence and autonomy at work.
Human psychology is often characterised by loss-aversion and a negativity bias. That is, negative events often loom larger deeply in our minds than positive ones and provoke more motivation to react.
The human mind is designed to think this way to protect oneself from threats in a timely manner. However, dwelling too long on negativity can threaten our well-being.
So, when a colleague breaks the news of their resignation, one may automatically assume that this colleague negatively evaluated the job or organisation. This may quickly call to mind other dissatisfying aspects of one's job. In contrast, people rarely recall the attractive aspects of their jobs when they welcome new and eager entrants to the team.
Witnessing others change jobs often also gives the impression that their peers have found better opportunities and are experiencing growth in their lives. Supposing one is already dissatisfied with their job, this social comparison can leave one feeling stuck or demotivated and magnifies any existing dissatisfaction one has with their job.
People may question why they have remained at the organisation and whether they would even be successful at a job switch. These thoughts can cast doubts on their sense of competence, autonomy, and ultimately their self-esteem.
In fact, two recent large studies in Belgium showed that those who considered leaving but eventually stayed showed greater career dissatisfaction a year later because they regretted staying.
This effect was more pronounced when other jobs were available or when stayers found it psychologically difficult to leave. Those facing these dilemmas may wish to seek an internal transfer, which by opening up a new role for the worker, helps to alleviate the dissatisfaction of staying.
Are you making these common mistakes in your job hunt? CNA's Heart of the Matter dives into the dos, don'ts, tips and tricks for fresh graduates:
TALK ABOUT IT TO DEAL WITH IT
When faced with emotions like grief and anxiety, it is essential to label how you feel and understand what causes them. These emotions can negatively affect our decisions and actions, and even get displaced to other areas of our lives.
Research suggests that being cognitively mindful of emotions is often the first step to regulating them. Personal experience may vary but writing a journal, talking to a friend, or even seeing a counsellor can help with this process.
This is a good time to reflect on your friendships at work, how they form, and how your colleagues value you. You can also take the time to cherish, value, and improve the relationships that continue to exist in the team.
Your colleague's resignation may also have led you to question your job and self-worth. If so, it might be important to build a balanced account of your strengths and contributions, alongside the challenges you may face.
It may help to speak to your manager, mentor, or someone you trust. This step will be daunting for many, requiring one to embrace their vulnerabilities. Yet, it may be an essential first step to positive change, and the validation you may receive from your manager or mentor can help significantly.
Leaders can make a tremendous difference by empathising with their team members' feelings. Creating a culture where team members trust that they may discuss such feelings in a safe and open environment can significantly improve their well-being and relatedness to the team.
While change can be daunting, let the constancy of change remind us that we have successfully adapted in the past and can continue to grow in tandem with changes in our lives.
Dr Brandon Koh is an industrial-organisational psychologist and lecturer at the Singapore University of Social Sciences.