Commentary: Is it weird to develop a relationship with your smartwatch?
Wearable technology – the likes of fitness trackers and smartwatches – has exploded in recent years, perhaps due to the newfound fitness routine that many people have embraced. But has it become a bit more than just a tracker of steps?
SINGAPORE: Like so many people, working predominantly from home meant that I had pockets of free time in the mornings and evenings after work to fill with exercise.
A walk here, a run there, a swim or cycling to the park. Before long, tracking my routine to see how much exercise I had done seemed like a good idea. I caved in and bought a low-end smartwatch. 
It worked like any other watch at first but slowly, things began to change. First was the number of steps the watch was counting. I became mildly obsessed with reaching the golden 10,000 number. Because when I did, the watch offered a little celebratory graphic and awarded me a medal ("well done!" never felt so gratifying).
If I had had a particularly sedentary day, it would have barely moved past 5,000 steps and I would be annoyed and vow to make up for it the next day.
The second thing was the sleep tracker. I was amazed at what the graph produced; there is now evidence of my awful sleep patterns - waking up in the middle of the night on most nights and finding it hard to go back to sleep. I can legitimately tell people this is why I am tired by 8pm. It was validation of the best kind, because, there was now data.
The final and best bit was the watch telling me it was time for me to get up and move – aided by a cheerful visual of a man doing stretches. I never questioned the wisdom of this instruction. Whenever it pinged, I sprang out of my chair and did the necessary stretching.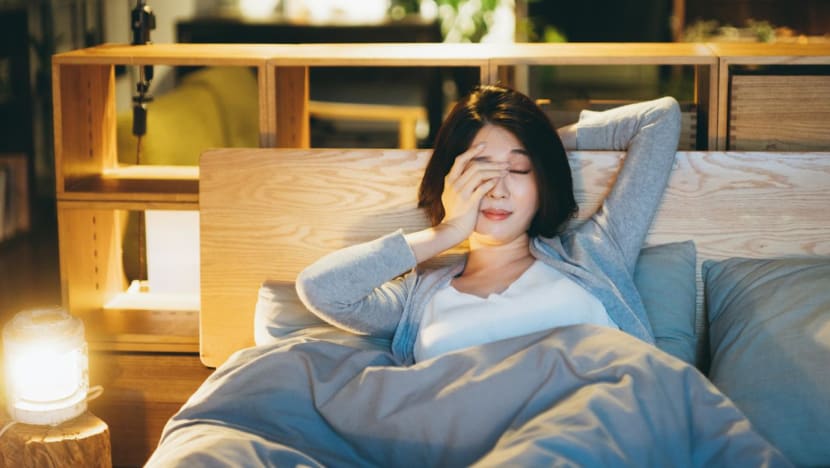 And then one day, the watch simply didn't turn on. It wasn't the battery and there were strange lines on the interface. In a most unhelpful manner, I tried tapping it on my palm, as if it were a person who had fainted and needed to be revived. 
Since nothing worked, I had to leave it alone but after months of getting used to the watch, I felt slightly disoriented. How was I to know what my swim distance was? Or how many steps I'd taken? 
It was then that I realised I had formed a relationship with an inanimate thing. Alas, there was simply no turning back. The question is: Is it unhealthy to rely on a watch?
ADDICTED TO SMARTWATCHES
Writing in the New York Times in January this year, Lindsay Crouse (whose bio includes her best marathon timing – 2:53), declared that she was all but done with her smartwatch. She argued that she was getting far too addicted to the numbers that her watch was spitting out, making her desperate to know what her watch thought of her workout performance that day.
She calls this "self-quantification" – which refers to how data that tells a human being what they did or need to do takes away a critical part of our ability to listen to our bodies.
"Once you outsource your well-being to a device and convert it into a number, it stops being yours. The data stands in for self-awareness. We let a gadget tell us when and how to move, when we're tired, when we're hungry,'' writes Crouse.
She's right of course. Like all of our devices, once we are plugged in, there's no way out of the dependency. Just look at all the Netflix shows we consume or all the social media we scroll. 
THE RISE OF WEARABLE TECHNOLOGY
But unlike Ms Crouse, I love my smartwatch and think its benefits far outstrip the risk of dependency.
Indeed, I am part of a million-strong tribe that has embraced wearable technology. According to data provided by analytics firm Strategy Analytics, the Apple Watch outsold the Swiss watch industry in 2019 – 31 million units shipped worldwide, compared to 21 million for all Swiss watch brands. 
It's not just Apple of course. Wearable technology in itself is a growing market. Consultancy firm Deloitte estimates the global electronic wearables market will grow to €77 billion (S$104.5 billion) and the smartwatch market to €22 billion in 2022. 
Leading the charge are smartwatches whose market was valued at 68.59 million units in 2020 and is expected to reach 230.30 million units by 2026. In 2019, even the Health Promotion Board partnered with Fitbit to get Singaporeans to sign up – with a free health tracker thrown in.
It's no secret why people have been drawn to wearable technology. Just look at the sheer convenience that it offers – not only do they monitor your health (things like your blood pressure, heart rate and very COVID-19-relevant oxygen levels), but they also allow you to pay for items using a smart wallet, look at messages that come in if your phone is not on hand and even take calls while making a salad.
Higher-end smartwatches even have something called a "hard fall" detection alert – the watch recognises a drop in your vitals when you've had a bad fall, perhaps an accident, and immediately sends out a message to your emergency contacts. 
And this is what apparently happened to a motorcyclist in September last year. The 24-year-old was a victim of a hit-and-run accident in Ang Mo Kio and his watch had sent out a message to his girlfriend who was able to arrive at the exact location. 
I imagine that this would be very useful to older folks who are out and about on their own.
CAN WE HAVE AN UNHEALTHY RELATIONSHIP WITH TECHNOLOGY?
Psychiatrists have reported that digital dependency has increased in the past two years. They are seeing people who have trouble sleeping and focusing at work – partly due to excessive screen usage. In a way, the smartwatch is like an extension of our smartphones and smart TVs.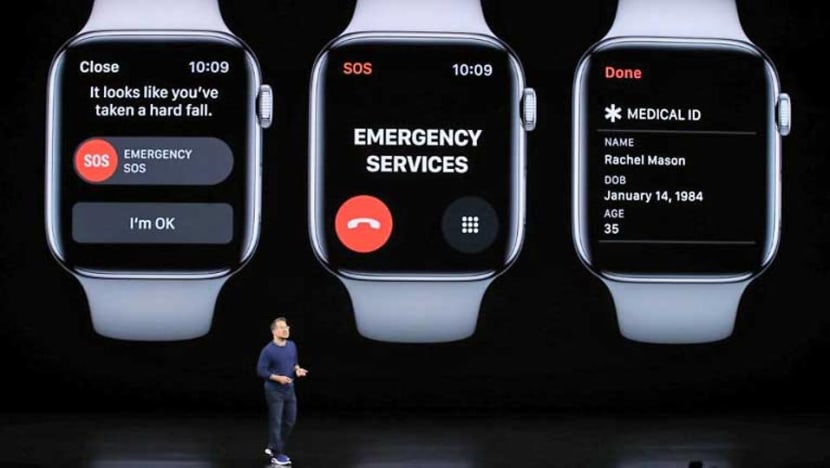 But unlike watching mindless K-drama shows on Netflix or doomscrolling on social media, a smartwatch offers an altogether different relationship.
While it records your every physical move, the truth is, it can also influence you to make better personal choices. 
And this is where Ms Crouse and I differ. She sounds like a highly driven athlete. I take two hours to finish a 10km walk and she runs 42km in that time. And because I am not likely to go overboard in my physical activity, my smartwatch is quite an ideal companion. I don't obsess about the statistics, in fact, I've all but given up looking at my sleep data (it is what it is). 
But like a good and kind teacher, my watch cheers me on when I have met my goals, it reminds me when I haven't and mostly, it influences me to keep to my word. I've set a goal to exercise for 30 minutes a day and expend about 400 calories. 
Truth be told, I hardly reach the daily calorie goal but I do my best to devote half an hour of the day to what I consider to be excellent free mental health therapy. I don't fret about not meeting my step count anymore, it just gives me an indication of the type of day I've had: Sedentary or active.
That it even tells me at the end of the day to reflect on the kind of day I've had must be a good thing, because I find myself thinking of things to be grateful for instead of griping about all the things that made me cross that day. It feels like I am doing better because my watch tells me to do better. And I can't imagine this is a bad thing. 
After the troubles with my first smartwatch, I've decided to invest in a better one. And so far, our relationship is steady. Until of course, suddenly out of the blue, it stops working or horrors, goes missing. Then I may be a bit more bereft than I should be.
Crispina Robert is an editor at CNA Digital where she oversees podcasts.