Commentary: Make exercising correctly, not exercising more, your new year resolution
The reason why you find it so hard to stick to your fitness goals is not because they're unrealistic, but how you're training to meet them, says physiologist Ray Loh of Tan Tock Seng Hospital.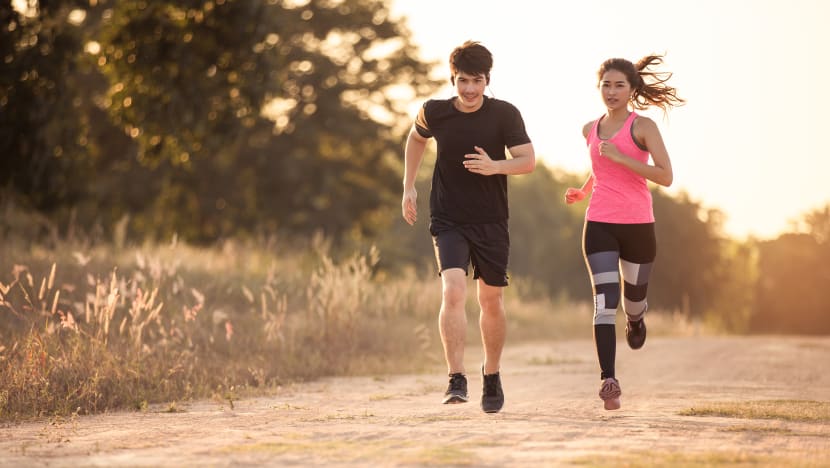 SINGAPORE: The COVID-19 crisis has changed the exercise habits of many Singaporeans.
Work from home has allowed people to exercise more frequently at their own time, while safe distancing rules on indoor sports facilities have encouraged many to pick up new outdoor sports.
According to a January 2021 Ipsos survey on exercise behaviour during COVID-19, about 40 per cent of Singaporeans increased their exercise activities, while 24 per cent exercise less.
However, 30 per cent of Singaporeans reported an average weight gain of 4.8kg.
In my clinic and on daily jogs, I've seen a surge in people trekking, running, and cycling. However, many stopped after one to two months after overdoing it.
Take *Ms Loo, for example, a middle-aged woman who has decided to become more active since the pandemic hit. She started exercising 30 minutes five times a week and alternated her workout with climbing stairs, walking, cycling and jogging.
Unfortunately, after a month, she developed an overuse injury and was diagnosed with patellar tendonitis.
The trouble is Ms Loo progressed too quickly without proper conditioning. People who lead a sedentary lifestyle for more than six months should start with a shorter duration of 10 to 20 minutes (depending on intensity) three times a week.
They should progress slowly with no more than 20 per cent of duration, distance, or frequency weekly.
NEW YEAR RESOLUTIONS GONE WRONG
It's a positive development that more are exercising since COVID-19. As the new year rolls around, many are bound to make new year resolutions of losing weight or leading more active lives.
However, training too much without adequate rest and recovery may be bad for our body and mental wellbeing.
That's why it's hard to stick to demanding fitness plans. Strava, a popular social network for runners and cyclists, analysed user data and predicted most people drop their new year resolutions within a month – on Jan 19, to be exact.
Researchers have yet to find the optimal amount of exercise. The question of how much exercise is too much depends on an individual's fitness level and health conditions.
But the reason why many drop their fitness goals is not because they were unrealistic, but how they've trained to achieve those goals.
*Mr Ng is in his late 40s and diagnosed with hypertension and pre-diabetes. During the pandemic, he started exercising to improve his health. After a few months of training, his friends encouraged him to train for a marathon.
He set a goal to qualify for the next Boston marathon within a year. Following a marathon training programme from the Internet, he increased his running mileage to about 20km daily. However, he developed exercise-induced hematuria (blood in urine).
Like Ms Loo, Mr Ng had the determination and motivation to train hard. However, his problem was in the duration of his training, which is over three hours.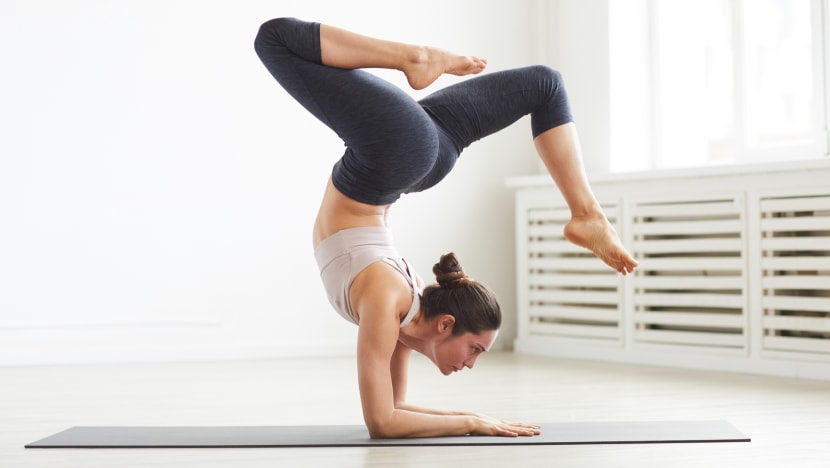 When exercising in a warm and humid climate like ours, replenishment of water and electrolytes is needed every 15 minutes once exercise exceeds an hour.
When exercise exceeds two hours, fuel replenishment such as energy bar or gel is necessary every 45 minutes.
MORE RISKS FOR PEOPLE WITH DIABETES
When exercise intensity increases, it uses up our body's carbohydrates stores, resulting in tiredness, mental dullness, higher heart rate, and in some severe cases, exertional rhabdomyolysis – the breakdown of muscle.
People with diabetes risk hypoglycemia, where blood sugar levels fall to dangerous lows. The risk increases with exercise intensity, so those with diabetes should not exceed 60 minutes of moderate-intensity or 30 to 45 minutes of intense activity.
Here, the aim of exercising is to lower blood glucose levels and improve insulin resistance to lessen the dependence on medication. To do that, we can improve the body's sensitivity towards blood glucose by strengthening physical fitness.
*Richard is a classic example of improving fitness to fight diabetes. He is retired and diagnosed with Type 2 diabetes. For the past 30 years, he has been using insulin therapy to control his blood glucose levels. His exercise regime includes walking two hours daily.
I shortened his daily exercise to 45 minutes, starting with 10 minutes of high-intensity continuous interval (HIIT) exercise followed by heavy resistance exercises. Richard has managed well, and his doctor told him to stop insulin therapy after seven months of hard work.
He further reduced his medication to a minimum dosage after a year. He can now complete 30 minutes of HIIT followed by functional resistance training daily.
OVEREXERCISE CAN CREATE STRESS
Exercise triggers the release of endorphins creating the "feel-good effect" in the brain, which is why it's addictive for some.
However, the effect depends on the exercise intensity. When overexertion combines with insufficient rest, cortisol (stress hormone) levels increase.
Not only does this make us tired and depressed, but we may experience mood swings, impaired immune system, reduced mental focus, troubled sleeping, and even weight gain.
It may also lead to overtraining, burnout, frequent injuries, and infections when we fail to recover adequately before the next training.
*Grace is a middle-aged woman who is overweight and has hypertension. She decided to begin exercising for weight loss. She controls her diet and diligently participates in HIIT classes every evening after work.
However, she gained weight instead. She constantly felt tired and had trouble sleeping. She lost her motivation and found excuses not to exercise after a month.
High-intensity exercises can burn more calories but are more stressful and are not sustainable for most people.
Weight loss is a long-term project. When starting an exercise regime to lose weight, improving fitness should be the primary goal. A higher fitness level can enable individuals to exercise at a greater intensity, expending more calories with less exertion.
For example, a person who does brisk walking for an hour may complete 5km, expending about 350 calories. However, a fitter person who can complete 10km in the same amount of time can expend double the amount of calories.
Start with most exercises at a comfortable intensity, limiting higher-intensity activities to once a week. Stress management is also important to improve weight loss and boost motivation.
BUILDING A BALANCED EXERCISE REGIME
Exercise is an important part of life, but to gain maximum benefits, it should be planned carefully to achieve specific ends.
Most people want aerobic fitness, so they go jogging, cycling, and swimming. Minimally, this should be for 10 minutes at moderate intensity to enhance cardiovascular fitness.
Then there are those who want to build muscle strength and endurance and for that, there's weightlifting, stairs climbing, and HIIT body-weight exercises. These should consist of "heavy" resistance training with low repetitions and long rest intervals.
And to improve flexibility and mobility, do yoga and stretching exercises which are less effective for cardiovascular fitness. On the other hand, cardio activities may not increase muscular strength and flexibility as effectively as strength training and stretching exercises.
A good exercise regime should include strength training, flexibility exercises, and cardio activities. The key is to find what suits your purpose and keep an eye for overuse injuries. You need to build up intensity slowly and stretch and hydrate if you are hitting an hour.
*Pseudonyms were used in this commentary.
Ray Loh is Senior Physiologist at Sports Medicine & Surgery Clinic, Orthopaedic Surgery Department, Tan Tock Seng Hospital.