Commentary: Who will drink the Australian wine previously bought by 52 million Chinese consumers?
Punitive trade tariffs by China have taken a toll on the Australian wine industry. Singapore is one of the export markets Australia is looking to woo, writes Christian Barker.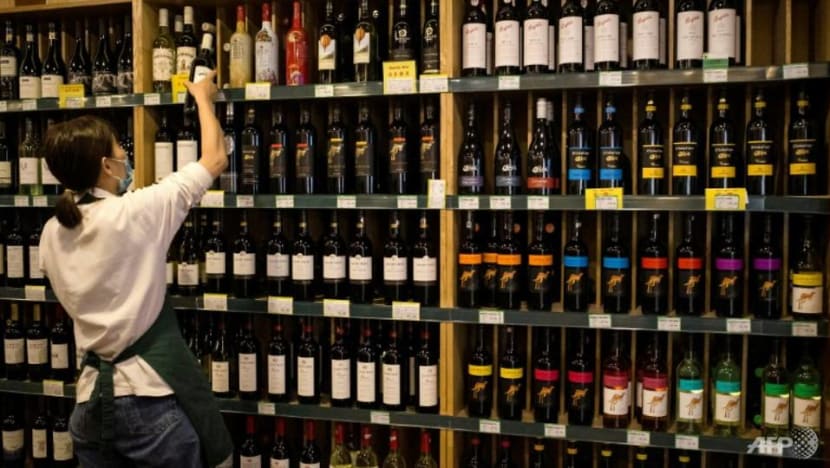 SINGAPORE: In May, major Australian winemaker Penfolds announced the impending release of its first Chinese-made wine. "China has always been an important market for us," said Tim Ford, CEO of Penfolds' parent company, Treasury Wine Estates. Having cultivated a strong following for Penfolds among the mainland's wine consumers, producing locally in China is a "natural next step", Ford noted. 
It is also one of the few ways for an Australian winemaker to maintain a presence in the Chinese market today, in the wake of steep tariffs that have almost entirely halted Australian wine exports to China. The measures are part of a larger dispute affecting trade between the two countries.
Following criticism from Australian politicians over the COVID-19 pandemic, territorial aggression and human rights abuses, Beijing retaliated by hitting Aussies where it hurts – in the wallet.
Over the past two years, Australia's largest trading partner has imposed such hefty tariffs on products, including barley, coal, beef, timber, sugar, cotton, seafood and wine, that China is no longer a viable market for these goods. 
Fortunately for Australia, alternative customers were quickly found for most of the affected commodities. Saudi Arabia took up the slack in barley, for instance, while growing demand from Latin America, Europe, Southeast Asia and India compensated for the interruption of coal exports to China.
Australian wine producers haven't been so lucky.
PLUMMETING WINE EXPORTS AMID OVERSUPPLY
With tariffs of between 116 and 218 per cent levied on Australian bottled wine imports since March 2021, Aussie "plonk" has been deliberately priced out of reach of China's 52 million consumers. 
As a result, sales have plummeted. According to figures from industry body Wine Australia, in the year ended March 2022, exports to mainland China fell by 97 per cent in value, to just A$24 million (S$23 million). 
That's in stark contrast to pre-tariff numbers, when China purchased around 40 per cent of all Australian wine exports, annually consuming nearly A$1 billion worth, making it far and away Australian wines' biggest market by value. The United Kingdom and the United States run a distant second and third, each importing about half as much Australian wine annually as China did prior to the tariffs' introduction.
Exacerbating the problem of decreased demand is the issue of oversupply. Many winemakers are sitting on bumper stocks from 2021, when Australian grape growers produced a record 2.1 million tonne vintage. 
This year, many independent growers were unable to sell their harvest to wineries, and thousands of tonnes of top-quality grapes were left to rot.
MORE CHOICE, BETTER WINES?
Australian winemakers have struggled to find takers for the wine left unconsumed. 
Some are putting more effort into selling to Australian consumers, who've typically drunk more than a third of all wines produced domestically. Others are focusing renewed marketing efforts on South Korea, which is one of the region's leading wine importers – with imports jumping 76 per cent in 2021.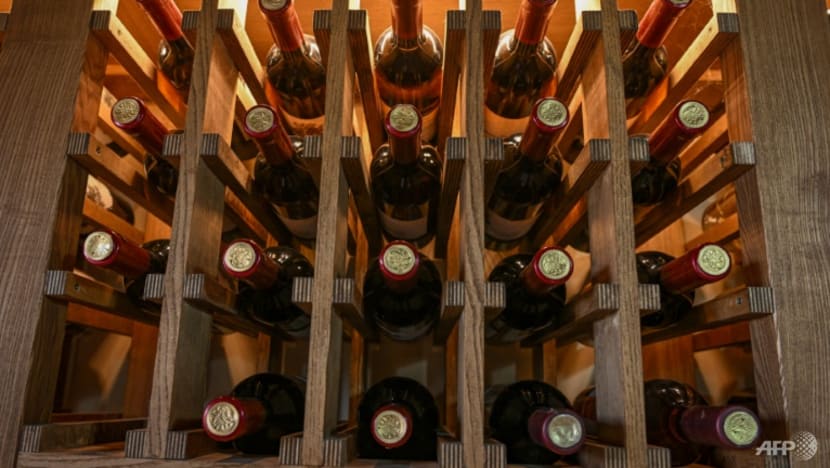 There's also hope that the Indian market may grow, now that a new trade agreement is in place, cutting tariffs on premium Australian wine by half to 75 per cent. Excitement is tempered by the fact that only around 3 million of its 1.38 billion inhabitants regularly drink wine. 
Despite its small size, Singapore is growing to become a more important market than ever. Importing A$166 million in Australian wines in 2021 – nearly double that of 2020 – Singapore spends as much on Australian wine as the next four biggest Asian markets (Japan, South Korea, Malaysia and Taiwan) combined. In fact, Singapore is now the fifth-largest export market for Aussie wines worldwide. 
In the absence of the Chinese customer, a Singapore drinker might have hoped for more competitive prices. Unfortunately, that has not transpired given increased logistics costs and delays in shipping resulting from the global freight crisis and rising fuel prices, among other factors. 
What we are seeing is somewhat better access to outstanding Australian wines that may otherwise have found their way to China. Singapore-based drinkers can "look forward to more choice from better, more elevated, more niche Australia producers," Matthew Lonergan, co-founder of Singapore fine wine distributor Pivene, told me. 
"Though always a popular category in Singapore, Australian wine is often viewed as a relatively mainstream choice, built around familiar brands from dominant, multinational distributors who eagerly play on price and mass distribution in both the trade and retail environments," Lonergan said.
"The real opportunity now is for a recalibration of Australian wine, insofar as its perception and positioning go."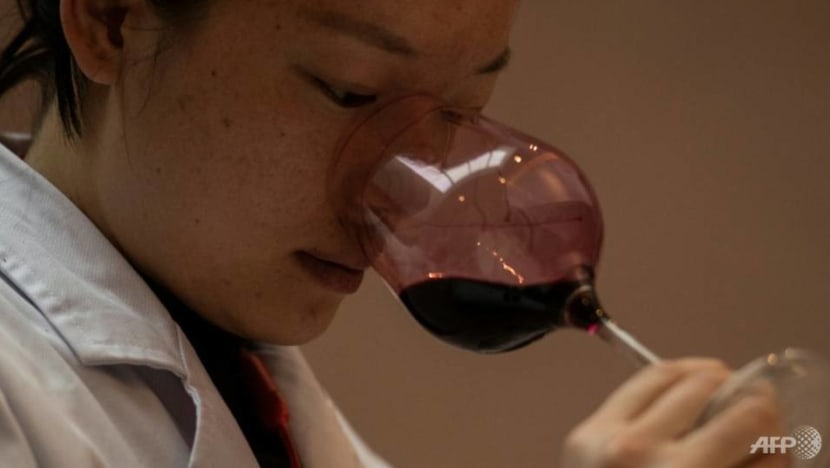 CAUTIOUS OPTIMISM AHEAD
But don't expect top-shelf Penfolds Grange or Bass Phillip pinot to magically appear on local wine lists at bargain prices. No matter their national origin, the world's best wines are produced in such limited numbers that they will always find a grateful buyer – regardless of competition from Chinese consumers. 
Sommeliers in Singapore say they haven't noticed a discernible increase in the availability of sought-after Australian wines since the tariffs were introduced. 
Amanda Whiteland, CEO of the Margaret River Wine Association, recommends that Singapore wine lovers seeking to sample some of Australia's best, rarest wines go to the source. Wines in the Margaret River region are predominantly from family-owned wineries with very limited production, she said, with only about 10 per cent exported while the majority is sold direct to consumers, at the cellar door or at local restaurants.
"Now the borders have reopened, it's fantastic to see Singapore visitors coming back again," Whiteland says.
With a recent change in the Australian government, some winemakers are also cautiously optimistic that the trade row with China may be resolved in the near future. "Hopefully," Whiteland says, "dialogue might soon open back up again."
Christian Barker is a Singapore-based journalist and editor who covers luxury, travel, business, culture and men's style.