Commentary: Burnt out bankers and lawyers reveal troubling trends of overwork
While they earn many times more than private hire drivers or nurses, overworked employees at the top deserve our sympathy and concern too, says the Financial Times' Sarah O'Connor.
LONDON: When Ruwan Subasinghe was a trainee lawyer in one of London's big firms, he was so overworked that on one occasion he didn't leave the office for three days.
When he and his colleagues slept under their desks, they were told to place their phones on their chests so the vibrations would wake them if anyone called.
Are you reaching for your tiny violin? Like many people, my instinct has been to roll my eyes a little at the complaints that have emerged in recent years from tired lawyers and miserable junior bankers.
I spend much of my professional life listening to overworked Heavy Goods Vehicle (HGV) drivers, Deliveroo couriers, healthcare staff, factory workers and office cleaners, which has left me somewhat unsympathetic to highly paid people who could do something else if they chose.
But sympathy isn't really the point. Burnt-out lawyers, bankers and consultants are highlighting problems that exist across the pay distribution with serious consequences.
And paying attention to the concerns of people at the top can help inform the debate over how to improve jobs at the bottom as well.
For much of the past two centuries, long working hours were more common for the poor than the rich. Not any more.
SELLING THEIR HEALTH
In the UK, for example, the tenth of men with the highest hourly pay now work seven hours a week more on average than the tenth of men on the lowest hourly pay, according to the Resolution Foundation think-tank. For women, the gap is 10 hours.
There are good reasons for long hours in sectors such as law, where associates at top firms are generally expected to bill between 1,900 and 2,200 hours a year, according to an FT Big Read on the topic.
Clients expect service around the clock, issues can blow up suddenly, and detailed work doesn't always lend itself to baton-passing between colleagues in a shift system.
There is also simple arithmetic: If you pay an associate an annual salary, but charge their time to clients in six-minute blocks, it makes sense to extract as many hours from the associate as possible.
Yes, many drop out along the way, but a law firm is a pyramid with fewer spots at the top anyway.
Plenty of people opt into this system in exchange for high salaries and a shot at partnership.
The problem is, it's making them sick. In a survey last year of 1,700 legal professionals in the UK and Ireland by LawCare, a mental health charity, 69 per cent said they had experienced mental ill-health in the previous year. More than a third were sleeping six hours or less a night.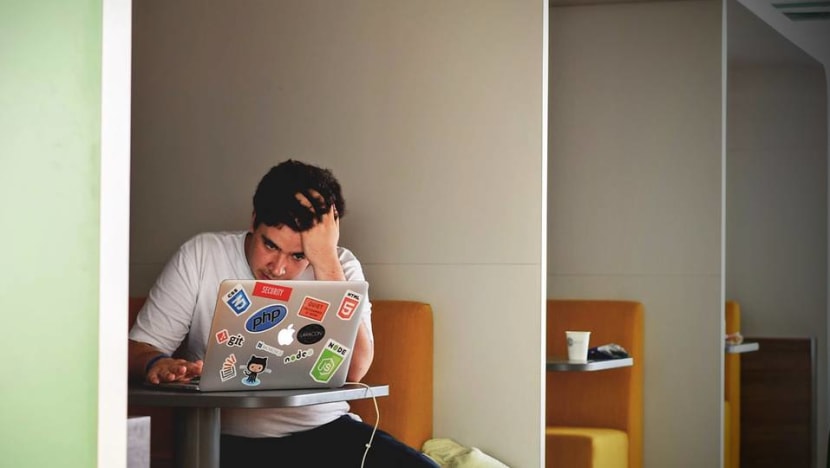 It's not just mental health that suffers when you overwork.
Last year, a study by the World Health Organization concluded that working 55 or more hours a week is associated with an estimated 35 per cent higher risk of a stroke and a 17 per cent higher risk of dying from ischemic heart disease, compared to working 35-40 hours a week.
Your body breaks when you work too much, regardless of whether you're paid £10 (US$13.6) or £200 (US$272.6) an hour.
COMBATING WORK BURNOUT
Subasinghe, who left his law firm and is now legal director at the International Transport Workers' Federation, says it doesn't make sense to disregard overworked lawyers simply because they are better paid than truckers.
"For me, high paying professions shouldn't be exempt from these sorts of discussions," he tells me. "We should expect any workplace irrespective of pay to abide by national laws and prevailing national standards [and] for me the biggest concern is occupational safety and health."
Burnout in the law profession combined with growing demand is now causing staffing problems, even though salaries have risen further.
It is a reminder for other sectors facing labour shortages that higher wages can't fix everything. The shortage of HGV drivers, for example, has prompted many to conclude that employers must simply pay them more.
Poor pay has been part of the problem, but drivers don't just want more money, they want less exhaustion and more opportunity for a family life.
It would be difficult and costly to reform the entrenched long-hours culture in sectors such as law, but there would also be gains, and not just for people's health.
Firms would be able to access more talented people (especially women) who can't or won't work 70-hour weeks. Clients might benefit too, since it's hard to believe the quality of white-collar work does not suffer when people are so tired.
It's time to stop the eye-rolling when overworked lawyers and bankers object to their working conditions and call on their industries to change. They might not need sympathy, but they do deserve support.
Source: Financial Times/ep