Commentary: California mass shootings reveal mixed realities of Asian immigration to the US
The perpetrators behind two mass shootings in California do not fit the typical profile of a mass shooter, but they resemble elderly Asian immigrants who have fallen through the cracks in America, shares Jan Lin Lee.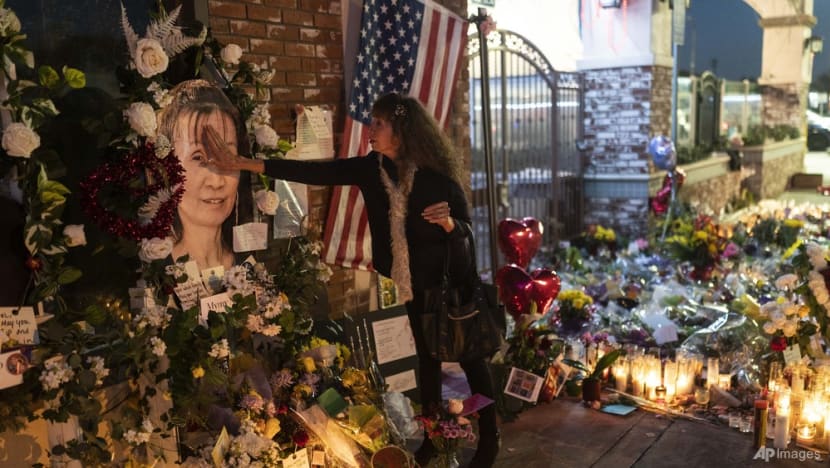 SAN FRANCISCO: The two mass shootings in California during Lunar New Year that claimed 18 lives - the majority of whom were Asian seniors in their 60s and 70s - occurred days shy of the second-year anniversary of the fatal assault of Vicha Ratanapakdee in San Francisco on Jan 28, 2021.
The 84-year-old Thai American man was fatally shoved to the ground by a 19-year-old on the streets of an ordinary neighborhood.
The incident sent the community rallying against anti-Asian violence, which has been on the rise since the pandemic struck in 2020. It became the first significant racial justice movement for the community since the racially motivated murder of Vincent Chin by two white men in Michigan in 1982.
The community was deep in grief by the time two Asian spas in Atlanta were attacked by a 21-year-old gunman in March 2021. Of the eight victims who died, six were Asian women between the ages of 44 to 74.
There was undeniable trauma and anger in the Asian American community when news of the mass shooting in Monterey Park broke on Lunar New Year eve, then another in Half Moon Bay just two days later. At the same time, the community was confronted with the unsettling revelation that the perpetrators were both Asian seniors.
WHAT IS GOING ON?
Confusion began to set in as the authorities struggled to establish clear motives of the shooters in their immediate aftermath.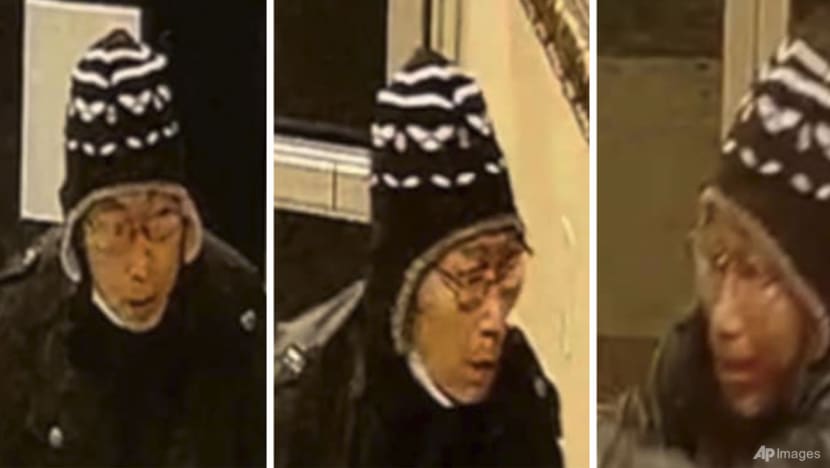 "Madman" was used by the police to describe the Monterey Park shooter, 72-year-old Huu Can Tran. The Half Moon Bay shooter, 66-year-old Zhao Chunli was reported to have "snapped". Tran shot himself to death, while Zhao turned himself into the police the same day.
According to the Violence Research Project, the median age of US mass shooters is 33. Sixty per cent of perpetrators are white and less than 10 per cent are Asians, which is reflective of the racial distribution of the US population.
This makes the two Asian seniors atypical, unfitting of the typical mass shooter profile. What is perhaps consistent is that most shooters are in a crisis prior to their crime, which can manifest as increased agitation, isolation and a lost sense of reality.
In a news interview in Mandarin, Zhao said he believes he has some form of mental illness that resulted in him "losing it" the day of the shooting. Zhao admitted to feeling "disrespected" at the farm, along with persistent bullying and inhumane work conditions with no one to turn to.
Half Moon Bay, where Zhao shot seven of his co-workers to death, has both multimillion-dollar ocean-view houses and a farming community housed in RV trailers where Zhao and his co-workers lived. The tragedy brought a new wave of scrutiny on the unjust treatment of farmers in the US, most of whom are undocumented immigrants.
Zhao had only arrived in America with his wife about a decade ago and struggled to find stable employment and community. Sources who knew Tran, on the other hand, were unanimous in pointing out that while he had spent most of his life in California since the 1980s, he had few friends and family, and was deeply unhappy with the world around him.
THE INVISIBLE PLIGHT OF ASIAN SENIORS IN AMERICA
In many ways, both Tran and Zhao do not fit into the "model minority" narrative, which paints the Asian American community as a group of successful immigrants with high socioeconomic status and stable family structures.
The model minority stereotype of Asians has been criticised as untrue and even harmful to an immigrant community that is hardly homogenous.
When migration from Asia to the US was liberalised in 1965, many Asians endured hardship and sacrifices to move to the US, but were driven by the American Dream and its promise of a better life, especially in retirement years.
But the reality is not so for all immigrants. Medical research published last year, drawing on data from the 2018 California Health Interview Survey, found that Asian American seniors report lower life satisfaction and are not receiving social and emotional support compared with other ethnicities.
AARP, a non-profit dedicated to Americans aged 50 and up, also highlighted social isolation amongst Asian seniors and the complexities of providing them care that respects their traditional cultures. Between the cultural emphasis for children to look after elders and the stigma of mental illness in the Asian American community, these issues of caregiving are shrouded in shame, silence and secrecy.
Struggles of assimilation are mostly underreported. Urban Institute reported in 2017 that Asian seniors face greater poverty compared to the general older American population, but are often invisible in any national dialogue. In my work with non-profits in San Francisco, I learned that a significant number of Asian seniors live alone in single-room housing for low-income residents.
While Asian seniors experiencing poverty is not unique to America, their limited English proficiency, despite being long-term residents in America, constrains their access to social services and support. Many seniors are hence forced into self-sufficiency and even self-defence.
PUBLIC SAFETY INCREASINGLY ELUSIVE
Pro-gun activists were quick to point out both Tran and Zhao had legally possessed their guns although California has the most stringent gun laws in the country.
Less mentioned is the surge in Asian Americans buying guns during the pandemic. Gun sales to the community have reportedly risen by about 43 per cent. This was linked to the fear of racial violence experienced by the community in that period of time, triggered by the killing of Ratanapakdee in San Francisco - a diverse city home to a large and ever-growing Asian population. Tragically, 18 Asian seniors would fall to their own this Lunar New Year.
But beyond the fear of hate crime, there is a sense that public safety is an increasingly elusive concept in American urban cities. When walking or driving through downtown San Francisco, many advise to watch out for drug-related violence on streets lined with tents of the homeless population, used needles and shattered glass from devastated shopfronts or cars broken into.
Just a few weeks ago, a security guard was shot to death by a 15-year-old boy in broad daylight at the popular Japan Center Mall where I, like many Asians, frequent.
While queuing up to check out my items at a local store recently, a burly man walked in with a huge bag, swept clean a whole row of food, and simply walked out. None of the customers in line reacted, while the cashier simply sighed.
This is the tension for many who call America home. For those who choose to live there, it is a cost they pay for a shot at the American Dream. No matter one's reason, violence and fear are part of life in the US, though it also brings new meaning to America being the home of the brave.
Jan Lin Lee is a film producer and non-profit consultant based in San Francisco, California.