Commentary: Family members should not have to bear burden of looking after dementia patients alone
If family members embrace the role that the community and professionals can play in taking care of seniors with dementia, caregiving will be less daunting, say researchers from the Lee Kuan Yew School of Public Policy.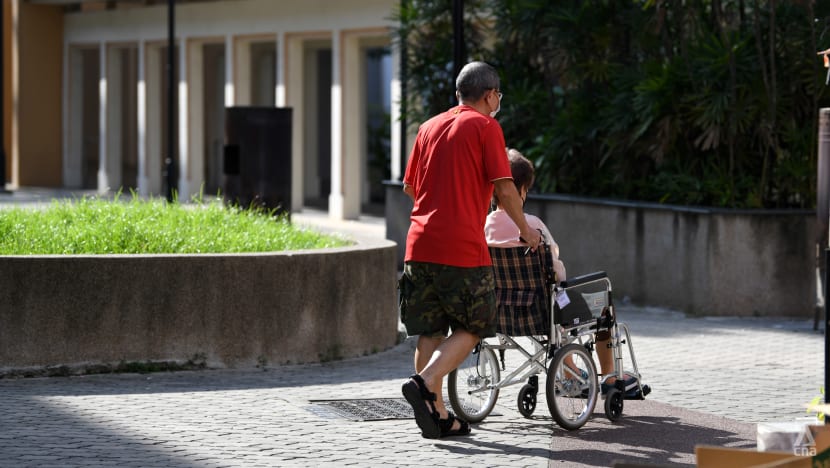 SINGAPORE: Initiatives to make Singapore more dementia-friendly have been announced in recent weeks. Under the 2023 Action Plan for Successful Ageing unveiled on Monday (Jan 30), the Ministry of Health (MOH) is increasing the number of community outreach teams that can identify seniors at risk of dementia and link caregivers with resources.
Yio Chu Kang is poised to be the first dementia-friendly constituency, incorporating features such as colourful murals to serve as location markers for seniors with the condition, and personal alert buttons that allow residents to get assistance in an emergency.
These are important developments for Singapore's rapidly ageing population - around one in 10 people aged 60 and above suffers from dementia. The provision of infrastructure and services for dementia patients is welcome relief for their families.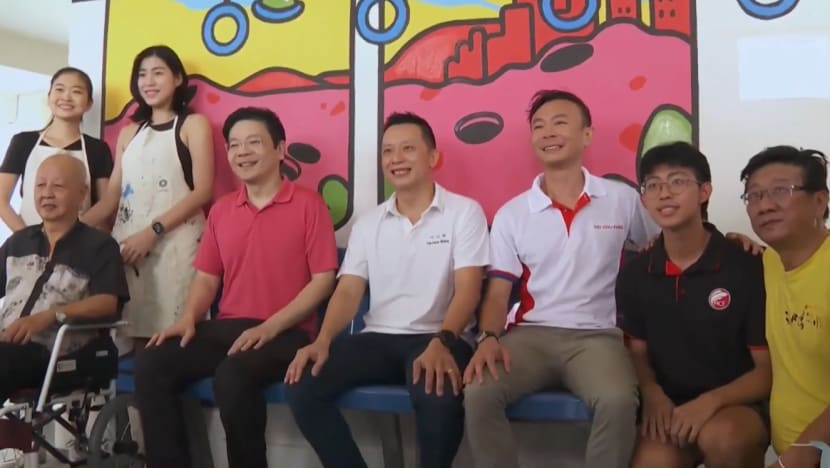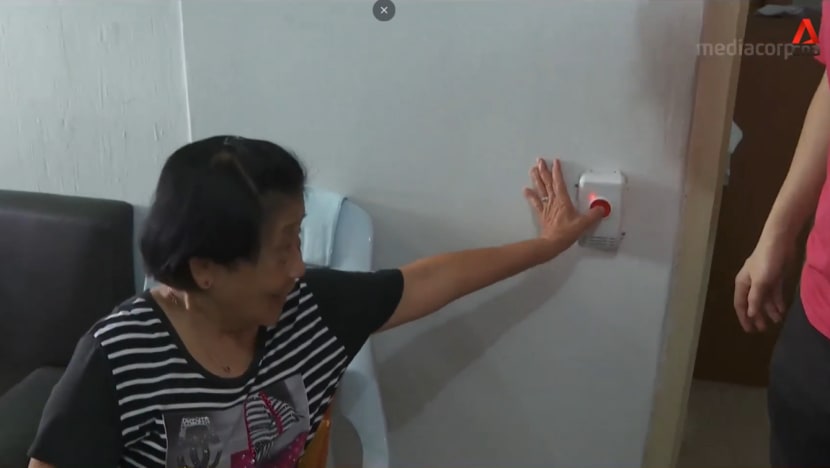 But unlike infrastructural adequacy that can be achieved through centrally planned resource management, meeting the caregiving needs of dementia patients is not as straightforward. It requires us to involve not just individual families, but all of society in deliberating on the best care for an expected rise in the number of people with dementia here.
In researching policies that can support ageing in Singapore, the Lee Kuan Yew School of Public Policy conducted discussions with 72 people of different ages and socio-economic backgrounds. This issue of caregiving especially in relation to seniors with dementia emerged as a critical concern.
The participants' views can be summarised in three points but all allude to one answer - if we do it together, we can be stronger emotionally, physically and fiscally.
THE INDETERMINATE BURDEN OF CAREGIVING
First, caregiving is not just physical work, but also emotional work. There are no clear-cut solutions to manage the intangible well-being of individual caregivers even as they think foremost about the welfare of their loved ones with dementia.
Participants recounted episodes of frustration and stress due to the seemingly endless tasks they had to complete on behalf of their relative - the number of trips to healthcare facilities, therapy and so on. They shared the torturous dilemma of choosing between the sense of love and responsibility for their seniors, and their anxiety about securing their future retirement if they were to drop out of full-time employment to give that care.
The Home Caregiving Grant from the Government of S$200 per month, while welcome, does not make weighty decisions easier.
Though passing off the caregiving burden to hired help may seem like a simple and fuss-free option, participants said that the low standard of care and professionalism available currently means that family members must be on hand to provide supervision.
DEVELOPING SOCIAL ASSETS THAT ENRICH THE AGEING EXPERIENCE
Second, a good way forward is to re-imagine the responsibility of caregiving as a shared one across the community, tapping on not more dollars and cents but social capital.
If family members are not so consumed with thinking that caregiving responsibilities fall solely on them and embrace the role that the community and professionals can play, the task of managing seniors with dementia might feel less daunting.
Our cultural challenges are two-fold: While care facilities are available even if still under-supplied, families grapple with the notion that it is where seniors are "dumped". And as Asians, we tend to think it is an imposition to have "outsiders" help us with issues that are related to our family.
How can we shift this narrative so that tapping social resources is not seen as a bad thing?
Professional care in such facilities is available but not much is spoken of these centres' tangible benefits. They serve as places where the elderly can engage one another and share stories of their past, and they pool a community's resources in caring for people with dementia.
To improve the overall quality of care in Singapore, one participant suggested  including a basic module on gerontology in all social studies or tertiary institutions' general curriculum. The course can equip individuals with basic caregiving skills and raise awareness of policy issues on ageing.
Inter-generational interaction, especially in the early stages of cognitive decline, can turn things around for dementia patients too. For instance, there are volunteering programmes where pre-school and primary school students engage seniors in reading and gardening at dementia daycare centres.
Greater public engagement in eldercare centres not only divides the caregiving burden more effectively, but diversifies the support available to seniors beyond the professional care of institutionalised facilities.
MANAGING THE FISCAL IMPLICATIONS
Third, participants recognised that we all need to prepare ourselves for the fiscal implications of being an ageing society. Again, the load is lighter if we can share it.  
From the perspective of public finances, managing the challenge of ageing is part of the Government's rationale for a 2 per cent increase in the Goods and Service Tax (GST) introduced between 2023 and 2024. This has been portrayed as a highly unpopular move.
However, when the participants of our study were taken through all the public policy and real-life considerations about being an ageing society, it was a surprise to find that more were willing to contemplate saving and contributing more to take on this burden.
Our post-discussion survey indicated that 13 more of our participants were prepared to draw more resources from savings and their family to age well compared to before our discussions began.
Also, 11 more of them indicated they were prepared to have the Government generate needed resources through the GST.
Six more participants indicated that those resources should be drawn from the national reserves. We expected this to be higher as it would seem to be the quick-fix to public finances.
We learnt that the younger participants want to know that their support today means that they too will be supported tomorrow as their future seemed more uncertain. Reciprocity is a fundamental tenet of any social compact.
Anticipating the challenges arising from an ageing population and shouldering the costs are critical questions we must address. There will be far more comfort, from households to country, if we know that we can manage them because we can pool our resources to do it together.
Significantly, 26 more participants indicated confidence in ageing well in Singapore at the end of our discussions. The government's refreshed Action Plan provides us with the structure by which to make this a good place to grow old in.
Alfred Wu is Associate Professor at the Lee Kuan Yew School of Public Policy, National University of Singapore. Gillian Koh is Senior Research Fellow; Sandy Lee and Gabriel Lim are Research Assistants at the Institute of Policy Studies, an autonomous research centre of the same School.