Commentary: China has always been a nanny state but does it really know best?
Calling China's recent social policies populist also misses the big picture of its socio-economic and political developments, says Singapore University of Social Sciences' Yew Chiew Ping.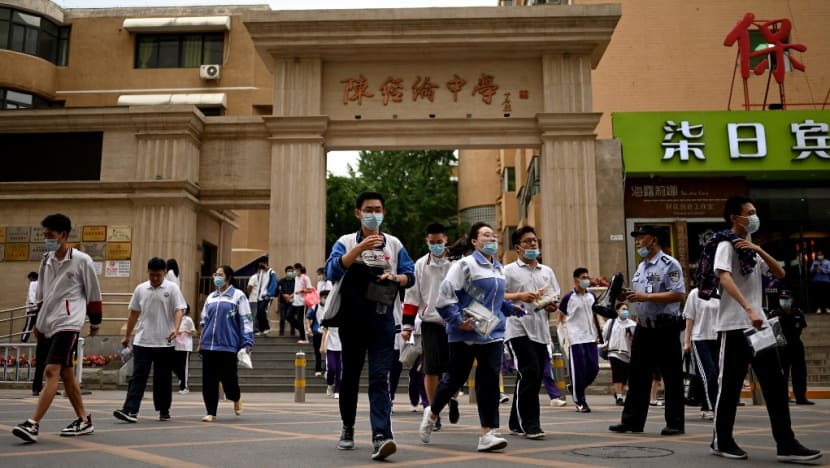 SINGAPORE: "Swiss biologist", "lying flat", "Apple Daily", "drown", "Wen Jiabao", "Chloe Zhao wins Oscar" - what do these words have in common?
At different points over the past months, these search terms in Chinese were "sensitive words" flagged on China's tightly controlled Internet.
If you live in China, what you can see in cyberspace is largely dictated by the Chinese government and its "Great Firewall". It even cancelled former premier Wen Jiabao's eulogy to his mother, which included his vision of China as a "country full of fairness and justice, always with a respect for the will of people, humanity and human nature".
While some may view China's recent social policies - no for-profit tuition, no excessive gaming, no chaotic fan culture, no effeminate idols - as signifying a turn towards a "nanny state", the truth is China has always been one.
Let's not forget how, until today, it has say in how many children a married couple may have, and where a Chinese may reside in China based on his or her registered birthplace.
Attributing recent policy shifts to the penchant of a nanny state trivialises a complex issue and misses the wood for the trees.
POPULISM NOT THE FULL PICTURE
Calling these policies populist also does not give the full picture too.
While some parents may applaud the restrictions on idol-worship and gaming, banning tuition sits less well with the aspirations of many others who want to get ahead and climb the social ladder.
The liberal and post-materialist shift in values or culture that accompany economic progress in developed countries is not happening in China, or at least not yet.
Although rapid economic growth in China has fuelled a more than ten-fold increase in its Gross National Income (GNI) per capita since 2000, China is still far below the US$43,861 average of Organisation for Economic Co-operation and Development (OECD) economies at US$10,410 in 2019.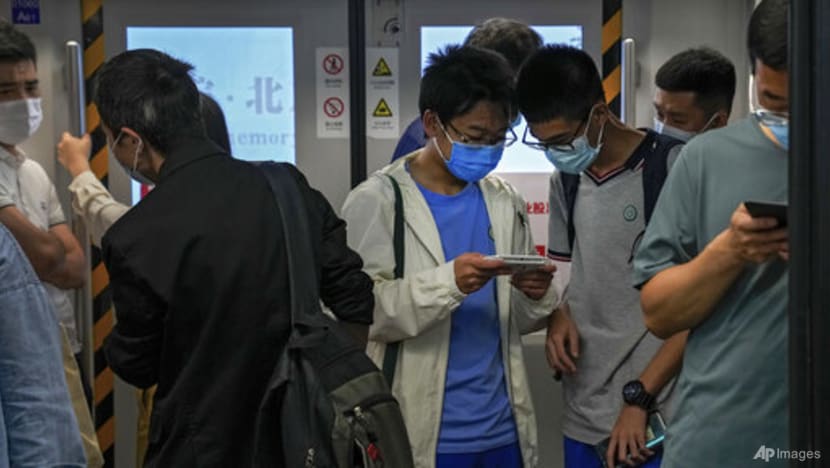 Based on the findings of the World Values Survey, most Chinese - 70 per cent in the latest poll from 2017 to 2020 - still believe that hard work is an important quality in a child, in contrast to 22 per cent who see the value of imagination.
The percentage of respondents whose key goal in life is to make their parents proud has increased from 69 per cent to 76 per cent after more than twenty years.
Tuition or no tuition, the involuted nature of the academic rat race in China will not change as long as the number of places in secondary schools and universities remains limited.
Motivated and affluent parents are already finding loopholes to circumvent the ban, such as one-on-one sessions by "nannies" who happen to teach, which may further widen the gap between the haves and have-nots.
BETTER UNDERSTOOD AS SOCIAL ENGINEERING   
Neither entirely populist nor the outgrowth of an overprotective state, the string of policies should be seen against the bigger backdrop of China's socio-economic and political developments.
After achieving rapid economic growth and lifting hundreds of millions out of poverty over the past decades, China today faces bigger challenges, both internally and externally.
These include slowing growth amid the global political and economic landscape, compounded by domestic factors such as an ageing population and the middle-income trap, and social discontent over inequality and high housing prices.
Navigating these challenges over the next decade is critical, in particular for President Xi Jinping, who is likely to remain as China's paramount leader for at least a third term from 2023 to 2028, following the removal of the presidential term limits.
The recent spate of policy changes, therefore, may be better understood as social engineering by the one-party state, to manage undesirable social change and to shape the behaviour of its people.
Specifically, the measures seek to increase birth rate, fuel economic growth and maintain social stability, so that the party's monopoly on power remains incontrovertible as the country moves into the next phase of development.
THE VISION OF COMMON PROSPERITY
Tying together the new policies is the notion of common prosperity, brought up by Xi during a meeting of the Central Financial and Economic Affairs Commission on Aug 17. The term refers to prosperity for all Chinese people and includes not just material wealth but spiritual wealth.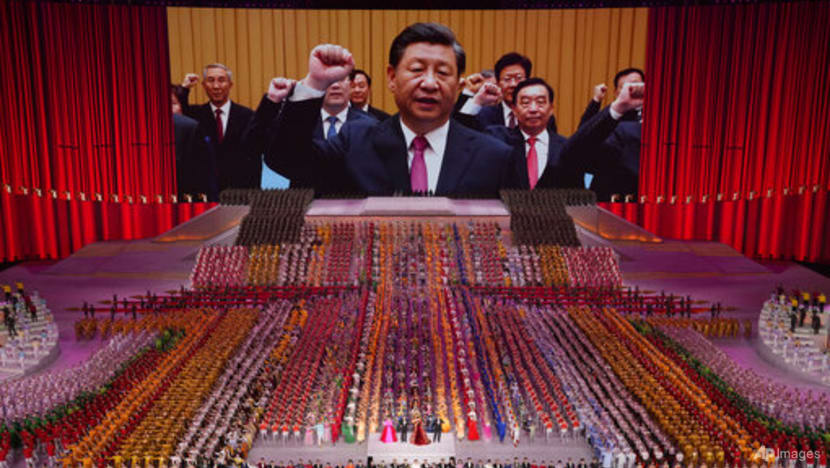 The more concrete goals of common prosperity are expanding the proportion of the middle-income group, raising the earnings of the low-income group, and tackling excessive or illegal incomes.
A strong middle class is the source of economic growth key in generating entrepreneurship, innovation and trust that drive growth.
Amid China's shift to a consumption-driven economy, a strong middle class also constitutes a stable consumer base that spurs productive investment.
To consume, however, the middle class needs to have rising incomes.
Although median individual disposable income has grown year-on-year, that growth has slowed consistently in recent years and may decline further as China clamps down on its biggest corporates like Ant, Didi and Tencent - some of the biggest engines of growth for the country.
The country's middle class has also been squeezed hard by the rising costs of living, particularly housing and education.
In 2018, housing debt accounted for two-thirds of all household debt in China. Home prices in first-tier cities like Shanghai can be as high as 15 to 20 times the average household income.
The spending habits of Chinese middle-class families have also been constrained by the high cost of raising children.
The recent policy curbs on property and in tuition are the state's response to tackle the mounting cost of living and raising children, in the hope of arresting China's early fertility decline that resulted in a new low in the annual population growth rate to less than 0.3 per cent in 2020.
AN OVERREACTION?
Taken together, a declining national population, a shrinking working age population, and an ageing population would negatively impact China's future socioeconomic development.
In the state's relentless pursuit of economic growth, society and its members need to remain productive.
Perceived obstacles, such as the "spiritual opium" of online gaming, the subversive lying flat movement whose proponents want out of the rat race, and the chaotic idol-worship fan culture, have to be swiftly tackled.
But the Chinese state has perhaps overreacted.
The World Values Survey has captured little change over time in the overall view about work among the Chinese.
A majority - 57 per cent - of China's respondents saw less importance placed on work as a bad thing in the poll from 1994 to 1998, whereas 61 per cent felt the same in the poll from 2017 to 2020. Those who saw it positively grew slightly from 19 per cent to 25 per cent in the same period.
Resorting to more extreme and intrusive measures shows China recognises the limited success of existing efforts to narrow the wealth gap and increase the birth rate.
While companies have little choice but to abide by the call, it remains to be seen if the people will follow.
Cultures and values take generations to evolve and will not change overnight.
Until that happens and China progresses on fairness and justice promoted by this vision, common prosperity will likely remain elusive.
Dr Yew Chiew Ping is head of Contemporary China Studies at the Singapore University of Social Sciences.