Commentary: With shrinking population, China can no longer count on cheap labour and exports for growth
China has recognised the need to transform its economy, knowing that its population dividend will soon be exhausted, says Sarah Y Tong of East Asian Institute.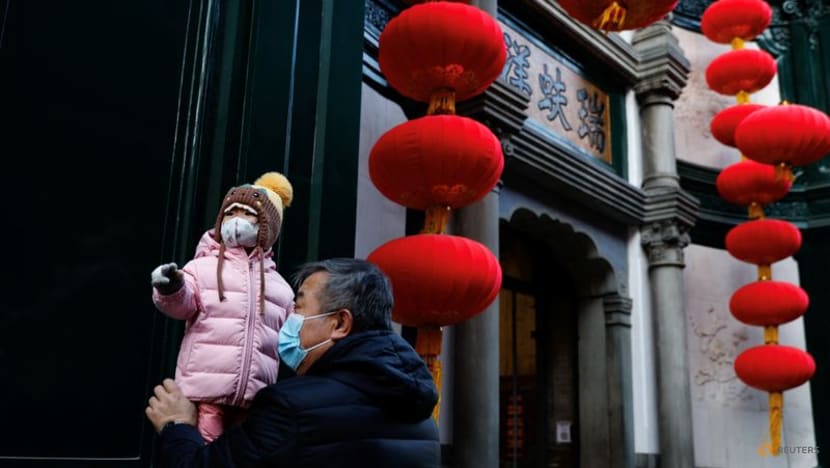 SINGAPORE: On Jan 17, China's National Bureau of Statistics reported that the country's population dropped by 850,000 people to 1.412 billion in 2022, the first decline in 60 years.
The modest fall in population marked a turning point for the world's largest nation. The United Nations projected that India will surpass China as the most populous country this year, while China's population is expected to drop to 1.313 billion by 2050.
This raises significant questions about what China's population decline means for the country's economy and, by extension, what the implications are for Southeast Asia and the world.
FALLING POPULATION NUMBERS NOT SURPRISING
The reasons behind China's shrinking population are straightforward and two-fold. First, China's long-standing one-child policy, enforced between 1980 and 2016, has led to fewer women of childbearing age.
Second, the willingness to have children among them has gradually and consistently decreased. According to the World Bank, China's total fertility rate (TFR, measured by the number of births per women), fell from 2.7 in 1980 to 1.3 in 2020. While countries that achieve sustained and robust economic development often experience declining fertility rate, China's TFR of 1.3 is among the lowest in the world.
Therefore, China's population slump is not unexpected. In fact, the Shanghai Academy of Social Sciences projected a population decline in 2022 by 0.49 in 1,000.
More importantly, the downward trend will not only continue but likely accelerate in the coming decade. The number of women of child-bearing age will remain small for at least another decade, while the cost of raising children will continue to rise.
Meanwhile, government policies to encourage young couples to have more children can hardly reverse the country's falling fertility rates. The government's reluctant relaxation of its one-child policy in 2016 to allow couples to have more children may prove too little, too late to alter China's population trend.   
Alongside China's imminent long-term reduction in population size, rapid ageing is a more alarming concern for the economy. China's working age population, those aged 16 to 64, started to decline in the mid-2010s, from 988 million in 2016 to 946 million in 2022. This segment's share of total population dropped from a peak of 73 per cent in 2011 to 67 per cent in 2022.
Meanwhile, the number of persons aged 65 and above reached 210 million in 2022, a 40 per cent increase from 2016.
RAMIFICATIONS ON DOMESTIC ECONOMY
Indeed, China's population structure is drastically changing, with significant ramifications on the country's domestic economy. Continued declines in work age population mean that China can no longer rely on labour-intensive sectors and related exports for growth.
Labour costs in China already started to increase in the 2000s. Rapid urbanisation and dwindling worker supply will accelerate the rise.
Furthermore, an ageing population needs stronger government support and a more robust pension system. This means fewer financial resources for the government to spend on areas such as infrastructure investment and subsidies for targeted sectors and firms.
China's shrinking and greying population serves as a reminder that the country's approach to development needs a significant renewal. This expected new reality could help reenergise and deepen policy changes for the country's economy.
For example, China can extend its retirement age, presently at 60 for men and 55 for women, which is low by international standards. This will help sustain China's growth momentum.
In addition, China can also strengthen its pension system and reduce income inequality through reforms. These not only prepare the society for its demographic shift, but also promotes the transition toward consumption-centred sustainable development.
Lastly, changes in China's population, both in size and in structure, reaffirms the government's commitment to promote quality, innovation-driven growth. Moving the economy up the global value chain would lessen demand for low-cost labour.
OPPORTUNITIES FOR SOUTHEAST ASIA
These will have significant but varied implications for Southeast Asia. Overall, China's move toward domestic consumption and innovation-driven growth presents opportunities for its neighbours.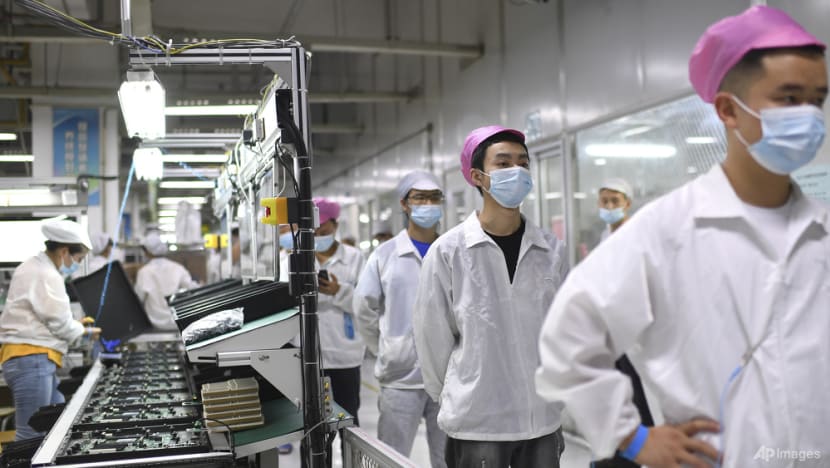 During the last two decades, multinational corporations have been building and rearranging their supply chains in the region to remain competitive. In recent years, the "China Plus One" investment strategy by companies to avoid over-reliance on suppliers in China has benefited Southeast Asian countries such as Malaysia, Thailand and Vietnam.
As China's labour cost continues to increase and its efforts to move up the value-chain intensify, Southeast Asia will see more export-driven demand and inward investment, including from China.
In addition, China's emphasis on domestic consumption, with a huge number of middle-income households, provides a market for Southeast Asian goods and services. China has been the largest trading partner and export market for the Association of Southeast Asian Nations (ASEAN), accounting for more than 20 per cent of its total goods export outside ASEAN in 2021.
China has also been the largest source of visitor arrivals to the region. It accounted for more than one third of total visitors from non-ASEAN countries in 2019.
China reversing strict COVID-19 policies in early December 2022 and restarting outbound group tours to select destinations, including seven ASEAN countries (Cambodia, Indonesia, Laos, Malaysia, the Philippines, Singapore and Thailand), brings much hope for the region's recovering tourism sector.
With population decline and ageing set to persist, China can adapt better through sensible government policies. Chinese leadership has recognised the need to transform the economy, knowing that the country's population dividend will soon be exhausted. Initiatives such as supply-side structural reforms, dual circulation and the recent push for domestic consumption are all compatible with long-term growth.
Uncertainties remain, however, as specific measures are still lacking and there are trade-offs among policies objectives. For countries in Southeast Asia, a prosperous China presents much opportunities for development. Meanwhile, enhancing ASEAN solidarity remains essential for the group to benefit from closer ties with major powers inside and outside Asia.
Sarah Y Tong is Senior Fellow at the East Asian Institute, National University of Singapore.