Commentary: Singaporeans can't get enough of the Orchard Road Christmas light-up
In these times of rapid change and uncertainty, nostalgia for the simpler days of yore is what keeps us going back every year, says Karen Tee.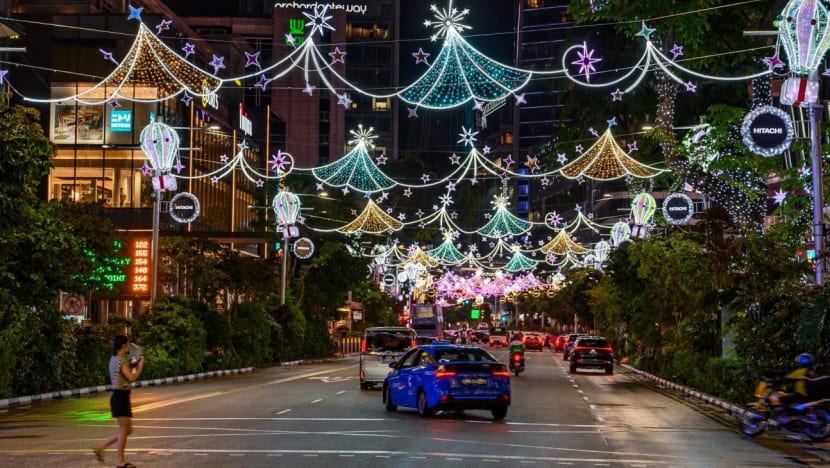 SINGAPORE: 'Tis the season to be jolly and in sunny Singapore, one of the merriest and brightest destinations is undoubtedly along Orchard Road during the annual Christmas light-up. It is especially so this year with the festivities back with a bang after two years of subdued celebrations due to the COVID-19 pandemic.
In keeping with tradition - the annual light-up has been ongoing since 1984 - 3.1km of the little red dot's prime shopping district from Tanglin Road to Plaza Singapura has been dressed up with festive lights. Many malls have also put up their own decorations and set up giant Christmas trees to add to the holiday spirit.
One might think that after all these years, there would be a sense of fatigue in going back to the same old place in ever-changing Singapore, especially since there are other places to check out holiday lights these days. But the Orchard Road light-up continues to hold a special place in our hearts.
Since the festive decor kicked off on Nov 12, many have begun flocking to Orchard Road to soak in the atmosphere, with gleeful posts already appearing on social media, even though Christmas is still weeks away.
Last weekend, as I took a bus down the strip one evening, I barely even noticed the peak hour traffic as I was busy gazing out of the window and checking out the decorations. With gift boxes whimsically held aloft by hot air balloons and Christmas trees decorated with stars stretching across the road, the decorations certainly add festive flair to this bustling shopping district.
My fellow commuters obviously felt the same way I did, with many raising their cameras to snap pictures and videos through the bus windows.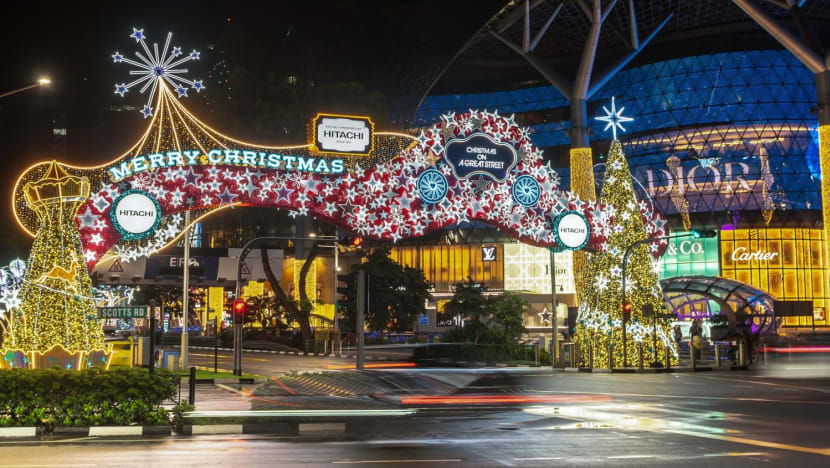 WARM AND FUZZY MEMORIES OF MY CHILDHOOD
Watching the pedestrians, many of them families, stop outside the various malls to pose for holiday photos brought back warm and fuzzy memories of my own childhood when my family would make a trip (or two) just to enjoy the lights during this season.
There used to be a Best Dressed Building contest that would elicit keen competition among the malls that would pull out all the stops to light up their facades. This appears to have been discontinued in recent years, but I still remember "judging" the decor as a child and coming to my own conclusions about which ones I liked the most. One of my annual favourites was Tanglin Mall's popular "snow" shows where kids could frolic among foam bubbles.
Other friends recall the elaborate decorations at Tangs and Centrepoint, and have created their own rituals such as ending the night with an ice cream treat at McDonald's. Certainly, many of us have similarly nostalgic memories of this annual light-up, whether we celebrate Christmas or not.
After all, like the annual National Day celebrations - or the de facto Singaporean coming-of-age rite of passage to go clubbing at Zouk - viewing the holiday lights is one of the few shared experiences that we have as a relatively young nation. No wonder many Singaporeans, who grew up enjoying the yuletide lights along Orchard Road are now bringing their own children to the strip for the same reason.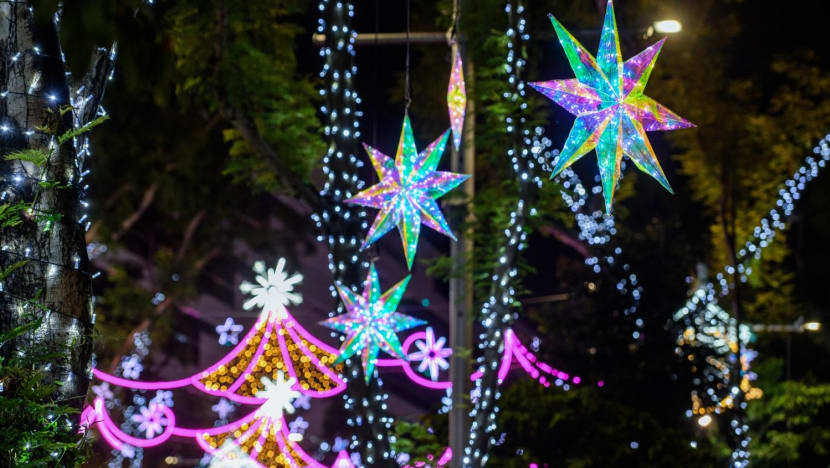 EVOLUTION OF THE ANNUAL LIGHT-UP
Not to mention, there is a strong sense of wanting to return to normalcy especially now that Orchard Road's holiday festivities are back in their full glory. Besides lights, this year, the pop-up kiosks and booths are back to enliven the pedestrian walkways. There will also be music performances, although there are some restrictions on busking, to ensure that crowd flow can be facilitated.
Knowing that public safety will be a priority, no wonder many of us feel reassured and are eager to head out there to soak in the atmosphere and relive the good old days.
Still, this annual light-up has faced some criticism in the past. For instance, in 2018, the strong emphasis on using Disney characters for the decor sparked criticism that the meaningful connection to Christmas was lost.
Others have also pointed out that the seven-week light-up is a drain on electricity and resources, especially in these times when many are facing an energy crunch.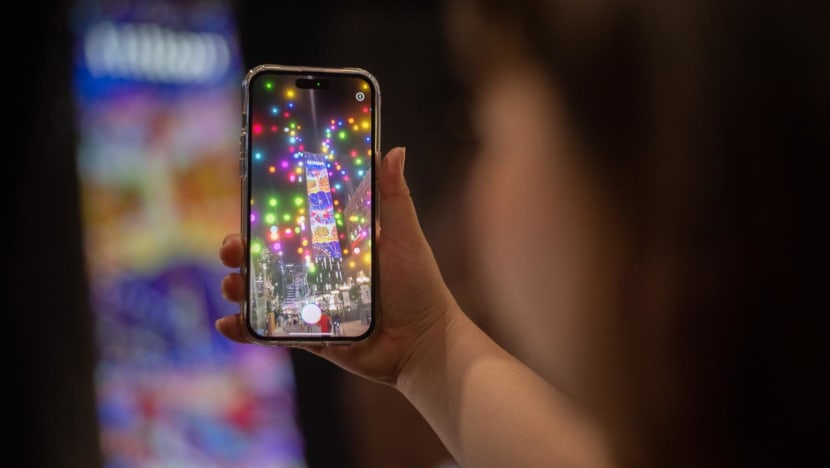 So, it is heartening to know that this year's decor is significantly less focused on commercialism with typical Christmas symbols such as Christmas trees and stars as the central motifs.
There have also been concerted efforts to increase the sustainability factor such as by using energy-saving LED white lights on 104 trees along Orchard Road. These lights will stay in place and will turn pink to be reused for Chinese New Year and Valentine's Day next year.
I am certainly curious to see how these lights will be creatively repurposed for other holidays in 2023. But in the meantime, as we collectively start to wind down and take stock of the past 12 months, I am looking forward to taking this opportunity to spend quality, jolly time with my loved ones as I soak in the tropical wonderland magic of Orchard Road.
Karen Tee is a freelance lifestyle and travel journalist based in Singapore.