commentary Commentary
Commentary: Focus SMRT's recovery on dealing with delays and disruptions decisively
SMRT's efforts to address the tunnel flooding incident are laudable but the company should focus on productive ways to manage future delays and disruptions, says NUS Business School's Dr Nitin Pangarkar.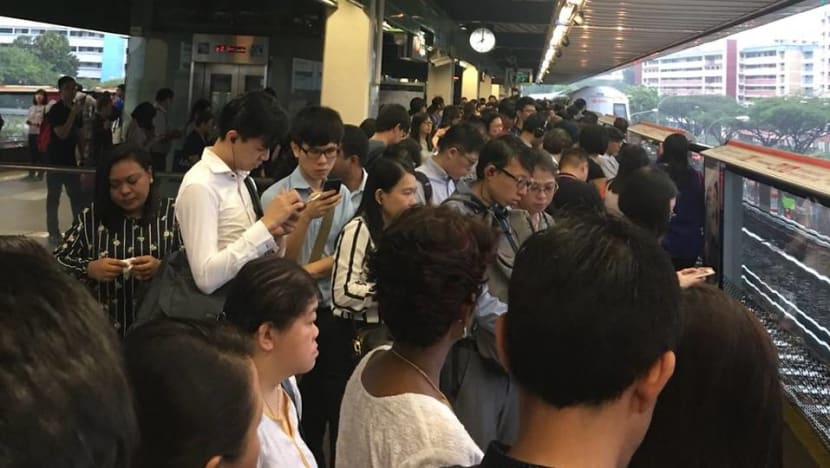 SINGAPORE: Recently, SMRT has come under criticism for issues ranging from train disruptions late last week leaving commuters angry over the lack of official announcements about the impending delays, to the more serious matter about the falsification of maintenance records by some of its employees that led to the MRT tunnel flooding in early October.
It seems neither commuters nor SMRT staff can catch a break.
While the company's woes have been analysed from a variety of perspectives, many commentators have focused narrowly on specific issues such as the amnesty offered to staff to come clean and report gaps in processes, and the tunnel flooding incident.

Few have offered constructive suggestions on what SMRT management can do about its more problematic and pervasive challenge of dealing with seemingly more frequent delays and disruptions more decisively.
Having studied the responses of several other organisations such as Johnson and Johnson, BP and Singapore Airlines that have gone through crises, there are some guiding principles that may be instructive for SMRT management, in my opinion.
1. FOCUS ON CONTROLLABLE ASPECTS IN SHORT TERM
One of the first tasks of SMRT management should be to avoid knee-jerk reactions.

It is easy to paint with a broad brush and talk about broken culture. Not only is such talk demoralising for staff but it may also be inaccurate - after all, SMRT has received high praise from global surveys for its operational efficiency and service standards for many years.
SMRT's internal communications bears repeating the key message that SMRT has a responsibility to provide safe and reliable transportation and any future breaches jeopardising safety or reliability will be dealt with in the strictest manner, with the concerned employees being held accountable. 
But a more productive course of action is for SMRT management to determine whether the cheating incident was a localised break in culture or an organisation-wide malaise, and focus their recovery accordingly.
In doing so, the management also needs to make a distinction between factors that are controllable in the short run versus those that can be fixed only in the long run. Ageing equipment can cause breakdowns but that equipment can be replaced or upgraded only in the medium term since the service has to keep operating, posing constraints on quick replacement.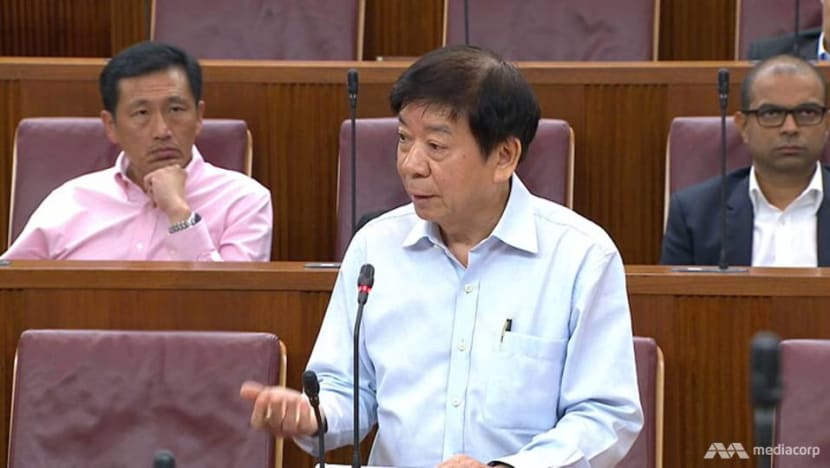 Other aspects such as improving maintenance procedures, enhancing its readiness to deal with breakdowns and delays, and higher responsiveness to commuters may be more controllable in the short run. These actions may not only improve SMRT's immediate performance but also help stem arising public negativity.
2. MANAGE INTERNAL MORALE
Having attracted a lot of criticism from various quarters, SMRT staff's morale may have been negatively impacted. Even employees that are committed to doing their best and providing good service may think their efforts futile.
While SMRT management must not condone lapses and intentional cheating, it also must appear nurturing to its employees, recognising and building on the strengths of the organisation while also plugging gaps in its culture and operating procedures.
Harping on only negatives is likely to lead to a vicious cycle where negativity becomes all consuming, whereas building on positives while also acknowledging the negatives can break this vicious cycle.  
3. PROACTIVELY COMMUNICATE WITH KEY STAKEHOLDERS
SMRT management should also focus on communications with its key stakeholders, especially commuters.
SMRT has received a top three placement worldwide in rankings by CNN Travel (July 2017) and The Vacation Times (March 2017). Going by the coverage in the local media and perception among Singaporean commuters, are these rankings misplaced?
More likely to have caused the delays and disruptions is the recent strain on our MRT system. The network is being used by an ever larger number of commuters of 600 million per year, according to CNN travel, or more than 1.5 million every day.
The network is also getting more complex with the rapid addition of new lines, coupled with the need to replace ageing equipment.
But SMRT cannot expect commuters to empathise if their transport experience does not meet the world-class standards our MRT system has been lauded for.
Instead, SMRT should invest in timely, forthcoming and proactive communication with commuters, when delays and breakdowns happen or are expected. Commuters' dissatisfaction will be lower if they can obtain advanced updates or full information to make alternate transport plans, and when SMRT is seen acknowledging the situation and trying its best to help affected commuters.
Internally, the organisation must have a high degree of readiness to respond to any breakdowns. Standard operating procedures together with drills and staff training can be quite useful.
SMRT must also manage the expectations of commuters by communicating that it is trying its best to minimise breakdowns and disruptions.
SMRT will do well to learn from the London tube system which also suffers several breakdowns but generally enjoys a perception of being high quality, possibly because of three ways in which authorities have tackled the problem: Redundancies in the system offer commuters alternative travel options, the number of disruptions has been declining, and commuters are also notified in advance and in real time if delays are expected.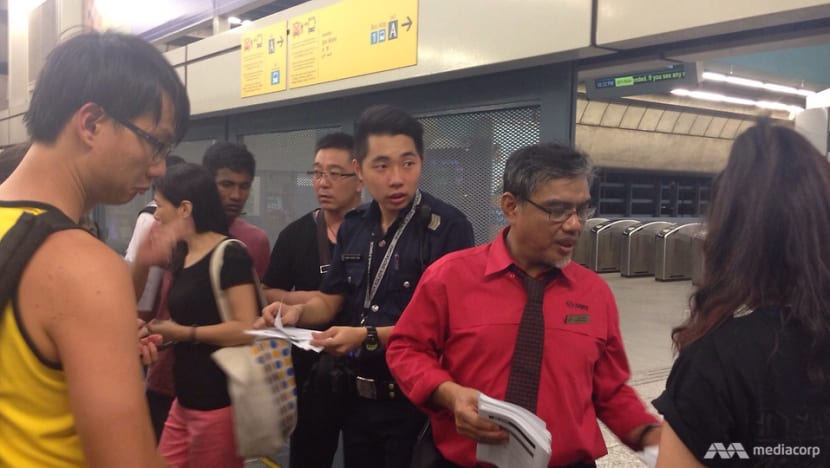 WELL-PLACED TO TACKLE PROBLEMS
SMRT is in a good position to tackle many of the problem areas. Access to financing doesn't seem to be an issue, facilitating the replacing of ageing equipment.  
For so many years of accolades received, the falsification of maintenance records may likely have been a localised issue involving a few errant employees rather an organisation-wide culture problem.
The SMRT management has much to be proud of, but it can lead the organisation to even better results with the adoption of appropriate policies.
Dr Nitin Pangarkar is the academic director of the MBA programme at the NUS Business School.