commentary Commentary
Commentary: When Go-Jek enters Singapore, what consumers, drivers and delivery services can expect
Go-Jek had announced plans in May to enter Singapore and other Southeast Asian countries in the next few months. NUS Business School's Nitin Pangarkar discusses Go-Jek's likely strategy when it makes its entrance into the Singapore market.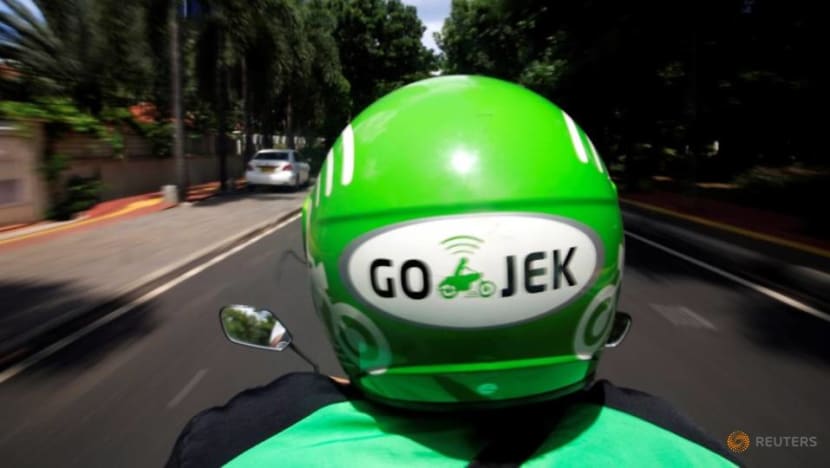 SINGAPORE: The last few months have been interesting and eventful for the shared transport and ride-hailing industry in Singapore.
First, after a fierce battle for market share, Uber announced it would exit Southeast Asia, which raised concerns about impact on two key stakeholders in Singapore — drivers and customers.
Some analysts (and the Consumer and Competition Commission of Singapore, or CCCS) were concerned that being the lone player in the space, Grab would use its newfound monopolistic potential to extract value from drivers (by reducing incentives for instance) and customers (including offering fewer discount codes). 
READ: A commentary on the Grab-Uber merger and the likely impact on prices for ride-hailing services.

Since then, there have been some reports of Grab pulling back on incentives and discounts.

Fast forward a couple of months, there are new developments in the story. Many companies have expressed interest in entering the ride sharing space, including local firm Ryde and India's Jugnoo.
The most notable and widely anticipated entry is that of Indonesian giant Go-Jek, which has strong backers, a market capitalisation comparable to Grab, and demonstrated success in its huge home country.

It had announced in May that it plans to enter Singapore and other Southeast Asian countries "in the next few months".
So what can consumers and drivers expect and what might be Go-Jek's strategy when it lands in Singapore?
RAMPANT DISCOUNTING UNLIKELY TO RETURN
Let us first examine what may be in store for consumers. The return to the rampant discounting which benefited drivers and customers when Grab and Uber fought a fierce battle may be less likely.

While Go-Jek may be tempted to try aggressive discounting in the short term to quickly acquire market share, it will likely have calculated that this particular path will be fraught with losses and uncertainty. Grab already enjoys a large market share.

Go-Jek would have learnt from Uber's embattled experience in Southeast Asia, where Uber was forced to cut losses and retreat, even though it managed to sell off its operations to Grab for an undisclosed sum and a 27.5 per cent stake in Grab.
It is noteworthy that when Uber stepped away from the aggressive pursuit of market share in Southeast Asia, its profitability improved.
Uber had burnt through at least US$8 billion since its founding in 2009, inclusive of US$1 billion in losses in China alone, which eventually led it to sell its business there in 2016 to Chinese ride-hailing company Didi Chuxing.
After witnessing years of ride-hailing companies bleeding funds to capture market share, many with little success in a winner-takes-all sector, wary financial backers of such firms, including Google and Tencent, the big names backing Go-Jek, may not support money-losing strategies.
But despite the likely absence of fierce battles for market share powered by a price war in this space, I believe that the threat of competition, whether from new entrants or from incumbents such as ComfortDelGro becoming more effective alternatives, will keep prices in check, at least in the foreseeable future.
In other words, the prices for ride-hailing services will most likely be higher than the levels seen during a full-blown price war, but lower than monopoly prices, despite Grab's large market share. 
GO-JEK'S SUCCESS WAS IN ACHIEVING RAPID SCALE
Go-Jek was successful in Indonesia because it fulfilled a unique local need - overcoming the traffic gridlock - and devised a business model to effectively address that need.
A second reason for its success was its rapid scale-up. Within first 14 months of the app's launch, it had logged more than 100 million transactions. Few companies in Southeast Asia can claim to have scaled up so much, so fast.
Go-Jek then extended that business model to a variety of other services such as courier services, food delivery, housekeeping and cleaning services, and grocery delivery, which helped it maintain a large network of drivers, even outside of peak hours.
It has since gone on to claim 50 per cent of Indonesia's ride-hailing market and 95 per cent of its online food delivery market by 2017, according to Go-Jek CEO Nadiem Makarim.

For Go-Jek, which had a four-year first mover advantage, the subsequent competition in many of these services was not intense enough to unseat it, and its competitors lacked the technological skills it had in acting as a match-maker between providers of services and customers.

Go-Jek also focused its marketing efforts on recruiting drivers to entrench its delivery reach and speech, and provided them with onboarding assistance.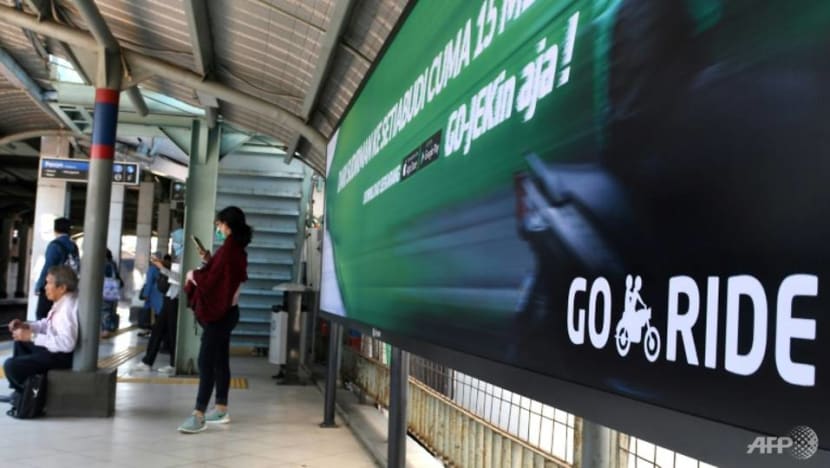 CHOOSING STRATEGIES 
In entering Singapore, Go-Jek has to choose among a few difficult strategy options. The first option of going after market share in the traditional shared transport space will mean offering hefty discounts to drivers and customers.

Once a price war starts, it is difficult to stop unilaterally.
Yet the attractiveness of the shared transport sector is in Singapore may be limited or at least not as rosy as some analysts believe, with its prospects possibly diminishing over time, as the MRT network becomes more extensive and the reliability of transport services improve, especially as servicing works progress.

The second option involves replicating the wide suite of services Go-Jek offers in Indonesia. Here, the challenge lies in the fact that there are existing players who operate with a reasonable level of efficiency.
The food delivery pace in Singapore is well populated and there are many courier services in Singapore as well.
Grab has also recently made an aggressive move into the food delivery space and intends to compete aggressively with the numerous existing players such as Foodpanda and Deliveroo.

With a fierce battle looming in this space, and a price war brewing, short-term profits will likely be scarce.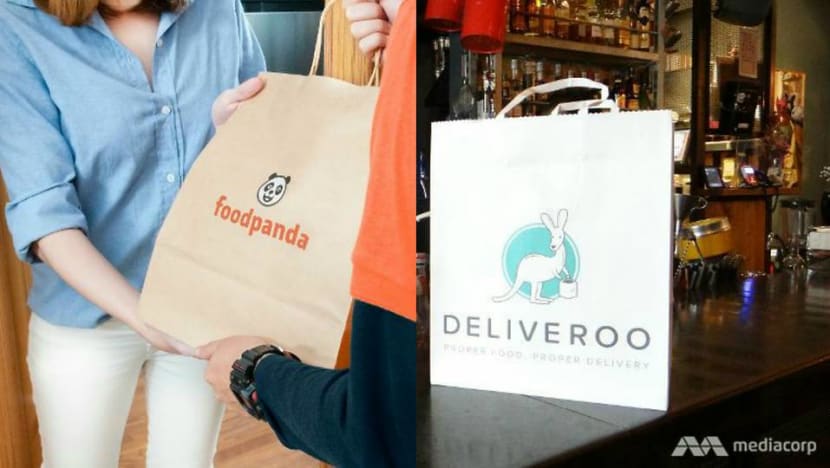 LIKELY MOVE: PARTNER LOCAL FIRMS AND SEE HOW
The third option involves selectively replicating its Indonesian business model in Singapore while being cognisant of the differences between the two countries' environments, as well as its limitations and strengths.
From my perspective, Go-Jek's strengths include its ability to scale up rapidly while engaging its stakeholders. It has established good relationships with its partners, drivers as well as local Indonesia governments, without having to spend large sums of money on driver incentives, as Uber tried to do.
It is useful that Go-Jek recognises that it has to partner local founding teams to run operations and give them the autonomy to decide on the best business direction to take, to ensure good local traction, while it provides technological support.
Mr Makarim had said, in announcing Go-Jek's plan to enter Singapore and other Southeast Asian markets two weeks ago:
Our role will be to act as advisors, giving the new companies the benefit of our operational and development experience so they can take the spirit with which we created Go-Jek and find the best way to achieve that locally.

If it can replicate those advantages, albeit with modified strategies, in Singapore, Go-Jek may be able to compete effectively or even gain a leg-up on competitors such as Grab.
So it might look to venture out to provide on-demand services in housekeeping, cleaning or fixing (such as electrical or plumbing services), where there is less competition at present and service levels from individual providers are unpredictable and variable.
It could also partner brick-and mortar or freelance service providers to deliver these to app users at their doorstep.
To achieve rapid adoption, it might also look at partnering popular consumer marketplace platforms that amalgamate such services like Carousell if they can provide a convincing value proposition.
In conclusion, like any other firm entering a new market, Go-Jek needs to have a carefully considered approach to garnering market share, while being aware that what has worked well in its home market may need to be at least tweaked, if not changed significantly to adapt and succeed in Singapore's context.
Nitin Pangarkar is an Associate Professor in the Department of Strategy and Policy at the National University of Singapore (NUS) Business School.