Commentary: Could the use of COVID-19 self-test kits and vending machines be replicated for HIV testing?
Singapore appears to have accepted that COVID-19 testing should be easily available and done at our convenience. NUS Saw Swee Hock School of Public Health's Rayner Tan and Alex Cook think this should also apply to HIV prevention.
SINGAPORE: When the pandemic first struck, countries around the world started out testing for COVID-19 only among symptomatic individuals with a travel history or were close contacts of a case.
This was a laborious process. A doctor took swabs at the clinic and sent them off for testing in a laboratory.
Today, in Singapore, rapid self-test kits can be dispensed at vending machines islandwide. They are distributed through the mail, schools and employers, and readily available over-the-counter in supermarkets and pharmacies.
Rapid and on-demand COVID-19 testing is a key pillar of Singapore's strategy to emerge from ongoing surges towards endemic living.
Whether it's because we might have been exposed, feel a cough coming on or want to protect vulnerable loved ones, testing gives us peace of mind over our health status. It informs what we do next – or not do – to prevent onward transmission to others in the community.
Easy access to COVID-19 testing has clear benefits: It saves time and money, encourages social responsibility and reduces intermingling of potential cases in the community.
Normalising access can also lower other barriers to testing, such as apprehension and stigma.
As the local KTV cluster grew in July, karaoke lounge customers must have found it hard to proactively go to the clinic, tell the doctor about exposure, get swabbed and then explain to the family why they end up under quarantine.
Such stigma complicated testing in South Korea in May 2020 after outbreaks were linked to clubs popular with the gay community. Much easier to get reassurance by ripping open a foil bag and waiting 15 minutes, no questions asked.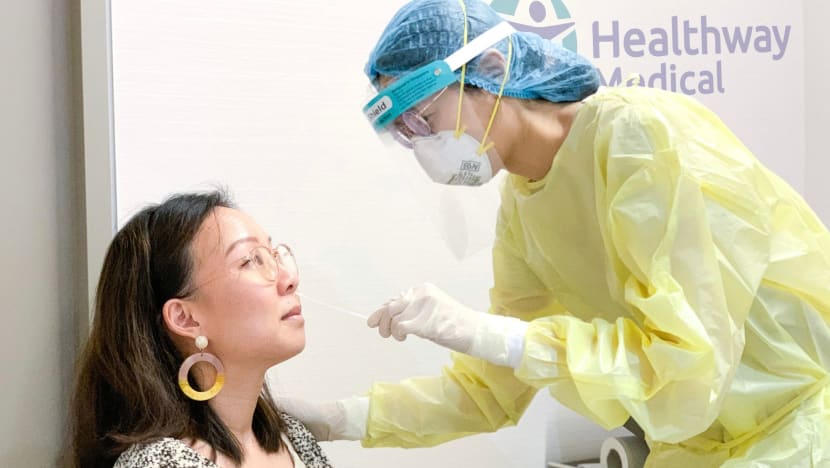 The speedy roll-out of COVID-19 self-testing and use of innovations like vending machines in Singapore show off possibilities for the prevention of other infectious diseases. 
These approaches aren't actually novel. They have been available for about a decade. The path for COVID-19 testing was paved by another global epidemic most of us forget is still ongoing – HIV.
Self-testing and vending machines have been adopted in the HIV responses in countries like the United States and China but, ironically, not in Singapore.
TESTING IS INSTRUMENTAL TO HIV PREVENTION
If an infected person doesn't get tested, how would they know to inform their partner and seek timely treatment?
This is precisely the problem for about 20 per cent of those living with HIV in Singapore, according to the Ministry of Health (MOH), who don't actually know they are infected because they haven't been tested.
Consider this again, when we see 261 new cases reported in 2020 and almost 9,000 diagnosed over the last 35 years.
Like COVID-19, HIV testing is important because undiagnosed infections can contribute to wider transmission.
There is unequivocal evidence that those who start treatment early and become virally suppressed, meaning they have a low virus level in their bodies and cannot transmit HIV sexually.
Listen to two infectious disease experts discuss Singapore's efforts for endemic living against the backdrop of high vaccination rates and rapid testing on CNA's Heart of the Matter:
A series of landmark studies conducted over the past decade found zero infections observed among HIV-negative partners of people with HIV who were virally suppressed, even without the use of other prevention methods, such as condoms or pre-exposure prophylaxis.
Testing later means infected individuals can unknowingly transmit HIV in that longer period and treatment will be delayed.
BRING TESTING OUT OF CLINICS, INTO THE COMMUNITY
Getting people to self-initiate HIV testing, however, is incredibly challenging.
The proportion of new cases diagnosed through self-initiated testing is falling. Only 16 per cent in 2020 were diagnosed this way, despite 115 clinics offering rapid HIV testing and 10 providing anonymous testing – where MOH will not be notified of positive test results under the Infectious Diseases Act.
It's well-established that stigma is a key barrier to HIV testing. Stigma arises often out of fear that individuals will be judged for their sexual activities. Even the possibility of being seen in or bumping into an acquaintance outside sexual health clinics can induce such worry.
HIV self-testing offers the anonymity, convenience and autonomy more might need to overcome the heavy burden of stigma.
Experience in the US, where self-test kits have been approved for home use since 2012, shows clear benefits. Almost 45 000 new diagnoses were made in the first year self-testing became available - infected individuals who otherwise would have never been tested and missed.
In practice, HIV self-testing resembles either a finger prick test like for diabetes or an oral swab and test strips like for COVID-19 antigen rapid testing (ART) kits most of us are now familiar with.
Given how readily we accepted self-testing for COVID-19, we can apply this to other diseases like HIV, if we can address two main implementation concerns.
First, like a COVID-19 ART positive result at home, there is no automatic notification to MOH if individuals self-test positive for HIV.
This is unlike those who seek testing in a clinic. HIV-infected individuals are thus not linked to healthcare services to get the follow-up they need.
But this is not a new problem. Existing anonymous HIV testing also does not require MOH notification, but the big difference is that the testing centre can subsequently act as a touchpoint to guide the person on seeking care.
A great many end up doing so thanks to financial support, provided by community groups like Action for AIDS Singapore, to incentivise linkages to the healthcare system.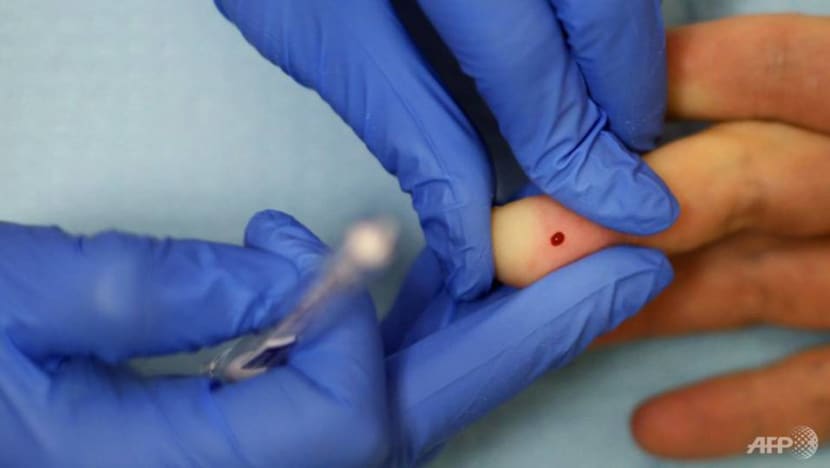 Second, self-testing outside of a clinic or centre makes it difficult to provide pre- and post-testing counselling. Counselling helps individuals learn more about their risks of HIV and other sexually transmitted infections and how to better protect themselves.
But this can be mitigated with digital health innovations such as telehealth and the provision of printed information to accompany test kits - including contacts to support hotlines, advocacy groups and other safe spaces people can seek help without judgement.
MORE TOOLS TO HIV PREVENTION TOOLKIT
While less sensitive than the "gold standard" polymerase chain reaction (PCR) tests, antigen rapid testing has demonstrated a clear value proposition in the fight against COVID-19.
Rapid testing has allowed business, schools and events to restart safely and gradually. Quarantine times are shortened. People gain new mastery over their health. PCR resources can also be better prioritised for unwell patients in clinics and hospitals.
Similarly, HIV self-testing won't replace existing interventions and programmes, but helps extend healthcare and support to people underserved by existing interventions and bridge gaps in prevention and care.
The scientific and healthcare community in Singapore and the Joint United Nations Programme on HIV/AIDS target tto end new HIV transmissions and AIDS by 2030. Self-testing can help us reach that goal, but ultimately, still requires initiative, awareness of our own risk and a shift in public mindset around some common misconceptions.
HIV and COVID-19 infections are of course different. But what our COVID-19 experience shows is that Singapore can be pragmatic about precautions and testing when fighting pandemics.
If we can do self-testing for COVID-19, we should be able to do it for HIV too.
Dr Rayner Tan is a Visiting Research Fellow at the Saw Swee Hock School of Public Health, National University of Singapore. Associate Professor Alex Cook is Vice Dean (Research) and Domain Leader (Biostatistics and Modelling) at the same school.