Commentary: COVID-19 treatments are a necessary line of defence after vaccines
Vaccines remain our best defence against COVID-19, but Singapore also needs safe and effective treatment options, say Duke-NUS' Ashley St John and Duke University's Abhay Rathore.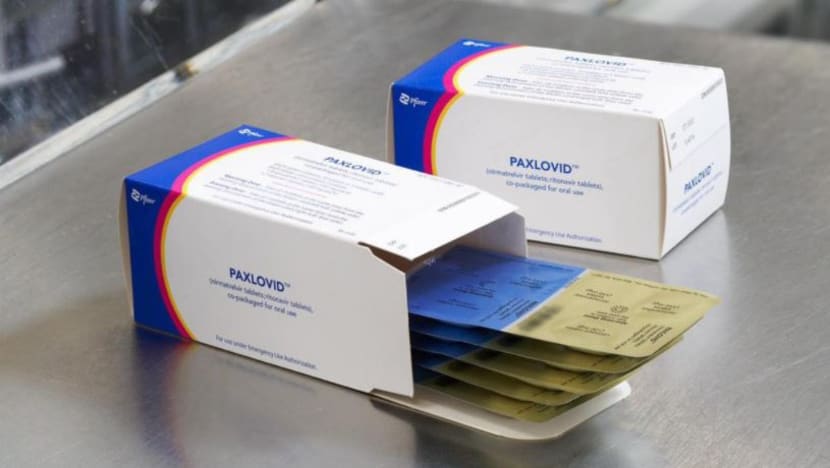 SINGAPORE: "When will life return to normal?" This is the question we scientists in Singapore, and experts around the world studying COVID-19, are almost always asked. 
About a year after the introduction of vaccines, we still hear surprise and frustration that, for many, life has not returned to the way it was before the pandemic.
Even with 94 per cent of the eligible population completing their primary vaccination series, Singapore still hit a record high of 19,179 local infections on Tuesday (Feb 15), though the number of severe cases remains low thanks to high vaccine coverage in the community.
Vaccines have aided us in the fight and remain the best defence against SARS-CoV-2.
But there are also individuals who remain at risk for COVID-19, such as the immunocompromised. Vaccination is less effective, and, in some cases, not recommended for them.
Those with mild disease can still experience long-COVID, which involves persistent symptoms that compromise quality of life.
These factors do not de-emphasise the need for vaccine compliance, but they create a situation in which we need more options for combatting COVID-19 beyond vaccines, both to protect the more vulnerable in our communities and to treat infections that continue to spread.
How could these new infections be curbed?
Other preventative and treatment options have started to emerge. These include antivirals and immunomodulators.
ANTIVIRALS' EFFECTIVENESS ON NEW VARIANTS REMAINS TO BE SEEN
Paxlovid, Pfizer's oral tablet, was granted interim authorisation by the Health Sciences Authority and the first batch has just arrived in Singapore this week. This has raised enthusiasm that new treatment options are now available here.
Paxlovid and Merck's Molnupiravir are both oral pills that patients can take at home during the first few days of COVID-19 infection to reduce the risk of hospitalisation and severe outcomes.
Compared to first generation antiviral drugs, like Remdesivir, which broadly targets one protein required for replication but is not SARS-CoV-2 specific, Paxlovid targets specific pieces of the SARS-CoV-2 virus. It remains to be seen if it will work on new variants, which could carry mutations in these targeted areas.
Paxlovid can be used in patients at high risk of developing severe COVID-19 by targeting a single, specific protein that the SARS-CoV-2 virus needs to replicate.
On the other hand, Molnupiravir treats mild to moderate COVID-19 in high-risk individuals. This drug also attacks the SARS-CoV-2 virus' replication by forcing it to mutate in a way that damages its ability to replicate.
Determining the optimal timing of treatment, whether in the early or late stages of disease or pre-treatment before the onset of symptoms, will also be crucial for achieving maximal benefits.
For example, despite being the first country to approve Molnupiravir, the United Kingdom has decided that a further trial is needed to see how effective the drug is in a highly vaccinated population as the Omicron variant spreads.
TREATING INFLAMMATION WITHOUT LIMITING IMMUNE RESPONSE
Antivirals aren't the only drug in our arsenal. To date, the most extensively used for COVID-19 are anti-inflammatory drugs like steroids, which target the symptoms of infection by reducing the activity of our own immune systems.
Compared with antivirals, this strategy has its advantages: Viruses can mutate quickly with every cycle of replication to compete with antivirals but they cannot outmanoeuvre drugs which target the symptoms of infection by reducing the activity of our own immune systems.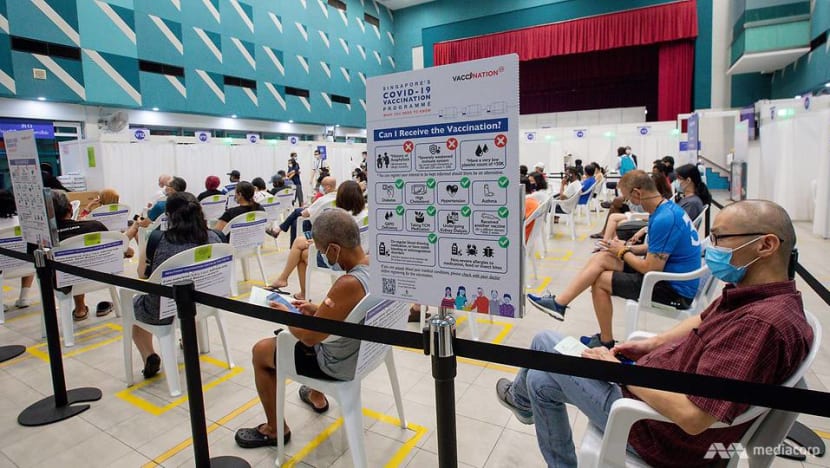 We know that the lungs can become severely damaged by our immune system as it fights off SARS-CoV-2.  Steroids were shown early in the pandemic to help individuals with severe disease by reducing the inflammation that damages the lung. 
But controlling of the immune system can be a double-edged sword. Given too early, steroids can block the activation of the immune system or prevent the immune system from clearing the infection.
Another potential complication of steroid treatments is opportunistic bacterial or fungal infections, which take advantage of the suppressed immune system to develop.  
Next-generation anti-inflammatory drugs for COVID-19 treatment may be a game changer if they are able to suppress specific components of lung inflammation without affecting the whole immune response.
MORE TARGETED COVID-19 DRUGS REQUIRED
More targeted drugs and specialised approaches are still needed.
Antivirals have great potential to not only treat but also prevent infections in those who have been exposed but are not yet sick. An example is Tamiflu, which can be given to limit the severity and duration of infection by the influenza virus. Though a promising strategy, no drugs with this application have been approved for SARS-CoV-2.
Future approvals will likely include antiviral "cocktails" - combinations of drugs that target various parts of the virus replication machinery simultaneously. Recent advances in treatments for HIV and hepatitis C suggest this may be the most effective strategy to prevent the virus from having a chance to evolve resistance to any one drug.
However, when these next-generation drugs or drug combinations become available, they should also be used strategically for best effect. They should be prescribed to the appropriate patients based on, among others, the severity of symptoms.
To achieve this, we need to be guided by sound scientific evidence to ensure safety and effectiveness.
BEWARE MISINFORMATION
There is a great deal of misunderstanding - or worse, misinformation - out there about therapeutics.
Some drugs that have a plausible rationale for working have not proven effective. Others have even been shown to be harmful when tested in the real world.
Ivermectin is perhaps the most notorious example. It was worth taking to clinical trials considering its mechanism of action and the limited early data, but ultimately has been shown to be ineffective in helping those with COVID-19 in multiple clinical trials.
Drugs can have unwanted side effects, so it is important to consider their safety profile and use them only when necessary in patient groups who can benefit, and after thorough testing.
With such high stakes, it is critical to allow clinical trials and regulatory evaluations to take their course to ensure the safety, efficacy and quality of these potential therapeutics.
Living with endemic COVID-19 will require all tools at our disposal.
Dr Ashley St. John is an Associate Professor in Duke-NUS Medical School's Emerging Infectious Diseases Programme and Dr Abhay Rathore is a research scholar in Duke University's Department of Pathology.