Commentary: Singapore's pandemic lesson is also about knowing when to shift away from old playbook
Even as Singapore draws precious lessons from the COVID-19 experience, as we did with SARS 20 years ago, it's important to recognise that pandemics are complex, evolving situations fraught with uncertainty, says Duke-NUS' Khoo Yoong Khean.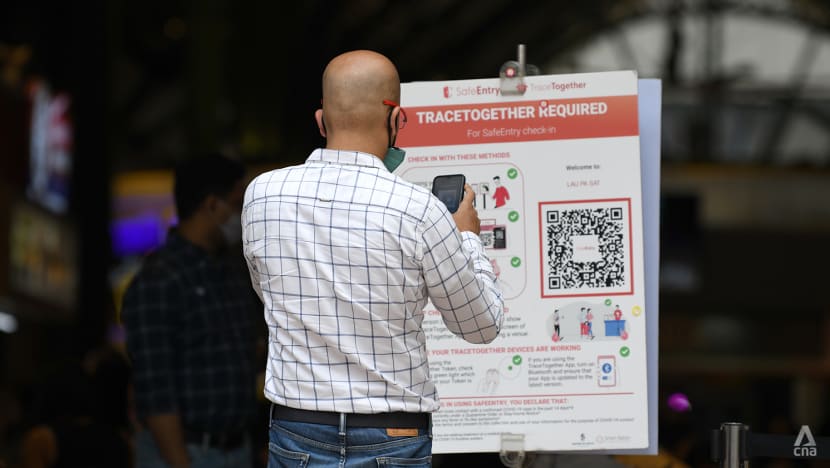 SINGAPORE: Flexibility, agility, adaptability - these are buzzwords you'd expect to hear in corporate boardrooms, less so in public health. Still, these concepts featured heavily in the White Paper on Singapore's management of the COVID-19 pandemic, released on Mar 8 and to be debated next week in Parliament.
But why was being flexible, agile and adaptable so integral to Singapore's COVID-19 outcomes? And how can we further build upon these decisions to prepare for the next pandemic?
Though we learnt from SARS 20 years ago and will continue to do so from COVID-19, pandemics are complex, evolving situations where people operate with uncertainty.
Public health is a notoriously fickle field. It is not easy to decide to what extent to stick to older, proven methods or how much to shift and adapt to new information. Decisions made too late, or without the right information, can lead to less-than-desirable outcomes. 
An example highlighted in the White Paper on what could have been done better in Singapore was the management of the outbreak in migrant worker dormitories. As the understanding of the SARS-CoV-2 was limited in early 2020, the authorities implemented similar procedures on containment using protocols following the SARS outbreak in 2003.
However, it was soon discovered that the virus was capable of asymptomatic transmission. This led to outbreaks in various dormitories, compounded by factors such as close living conditions and the limited testing capabilities at the time. The outbreaks were eventually contained, but it illustrates the kinds of difficult decisions public health authorities must navigate in times of uncertainty when information is limited.
WHAT FLEXIBLE, AGILE, ADAPTABLE MEANS IN A PANDEMIC
In the business world, flexibility means an operational ability to perform a set of actions according to predictable changes. Agility is the strategic ability to respond to unpredictable changes.
These concepts were used when we expanded and converted venues like Singapore Expo into community care facilities manned by redeployed healthcare workers to prepare for a surge of infections in 2020 and 2021, recognising the need to ensure our healthcare system wasn't overloaded.
In 2020, when the world was thick in the tempest of COVID-19, the scientific community was in a race against time to develop a vaccine. Singapore made a decision to secure advanced purchasing of the first mRNA vaccines, at a time when mRNA technology for vaccines was still new to real-world settings.
This decision proved crucial: Singapore is now one of the highest vaccinated populations with low COVID-19 mortality rates. This strategic ability to recognise the high cost to the population if no action was taken and the likely high global demand for vaccines is an example of agility in unpredictable circumstances.
Working with limited and constantly changing information, it is necessary to be able to quickly recognise, assess and react to the shifting tides. Changing decisions, based on the latest available evidence, should not be seen as a weakness or indecisiveness.
Instead, it reflects a deep understanding of the science and the willingness to accept new information and react accordingly. This is arguably the best approach for public health authorities in an unprecedented global health crisis.
If done well, our adaptability to these challenging circumstances greatly increases. And we continue making necessary adaptations in time with new waves of information.
RESPOND AND PREPARE FOR NEXT PUBLIC HEALTH THREAT
To respond is only one half of the formula. The other half is to prepare – and ready the mechanisms that can be activated with a flick of a switch when the next pandemic hits.
The pandemic has exposed flaws in the global health system and the barriers countries must overcome to work together effectively. But as crises wane, interest in global health, and especially funding, will dwindle across the world.
This vicious cycle of "panic and neglect" needs to stop if we are to collectively prepare for the next pandemic in a way that is sustainable and impactful.
There is a great need for more collaborative and lasting regional and global partnerships, and to relook global financing mechanisms and targets to improve sustainability in outbreak preparedness, such as enhancing regulatory harmonisation between regional partners for quicker access to diagnostics, therapeutics and vaccines.
Better coordination and cooperation are needed to streamline the global supply chain in healthcare commodities, while regional manufacturing capabilities for items such as diagnostics and vaccines need to be encouraged and developed.
Issues on intellectual property rights and technology transfer need to be discussed before the world finds itself at the edge of cutting technology. New financing mechanisms such as the World Bank's Pandemic Fund have the potential to inform and underwrite some of these priorities.
BACKGROUND SURVEILLANCE AND FIGHTING COMPLACENCY
SARS-CoV-2 is only one of many in the panoply of viruses in the world. The global outbreak of Mpox in 2022 and more recently, Marburg virus disease in Equatorial Guinea in February showed us that disease outbreaks are not only caused by novel pathogens but also those already known to us.
Closer to home, the reported cases of avian influenza A (H5N1) in Cambodia showed the threat of spillover disease from animals is high and unfortunately inevitable, given how closely humans interact with animals. Greater investment into global public health surveillance using technology such as genomic sequencing is pivotal for early detection of the next infectious disease outbreak.
Back in Singapore, life has pretty much gone back to its usual routine. There are minimal restrictions on travel or masking now, but the population is constantly living with an eye on the ball.
It is said complacency is our biggest enemy. But the inability to be flexible and agile is the other enemy to watch out for.
Governments and nations learning how to adapt to make these hard but important decisions should also remember there is a learning curve for the population. People tend to crave the monotony of routine and the predictability of events.
The prospects of another pandemic are frightening. Inevitable as it is, the world has learned so much not only from the virus but from each other that we are not completely vulnerable when the next pandemic hits us. But being still will not help us to progress. It is now time to put what we've learned into collective action.
Dr Khoo Yoong Khean is a Scientific Officer at the Duke-NUS Centre for Outbreak Preparedness.