Commentary: Help your senior loved ones live their best lives this holiday season
Talking to senior family members relatives about their health needs and goals helps identify areas for strengthening their care, says Abbott's Dr Huseyin Basciftci.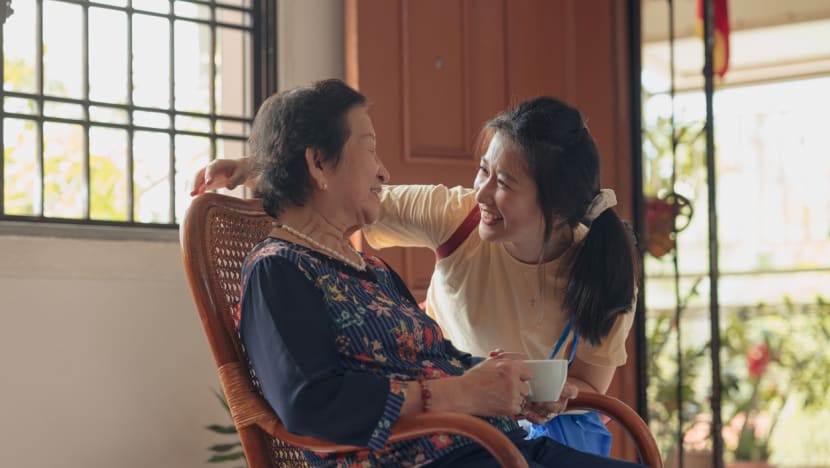 ALLSCHWIL, Switzerland: The festive season is upon us, offering opportunities for cheer and togetherness from Christmas to Chinese New Year.
Part of the blessing of the holidays is the time we get to spend with our families, including those in their later years. In Singapore and across Asia, that is an increasingly large portion of the population.
By 2030, a quarter of Singapore's population will be over 65, and this proportion is expected to nearly double by 2050. Estimates from the United Nations point to a similar trend across Asia Pacific, which is predicted to have 25 per cent of its population over the age of 60 by 2050.
As we catch up with family over the next few weeks, we should think about how we can help ageing relatives and ourselves live in the best health in our later years.
As communities age, chronic diseases become more prevalent. Non-communicable diseases such as diabetes, cancer, hypertension and heart disease account for 55 per cent of deaths in Southeast Asia, according to the World Health Organization.
The Singapore Ministry of Health (MOH) found that fewer people underwent chronic disease screening during the pandemic, with participation falling from 66.3 per cent in 2019 to 59.2 per cent in 2021.
Early preventive behaviour can make all the difference in elderly well-being. Researchers at the National University of Singapore's Healthy Longevity Translational Research Programme revealed that each of five key preventative behaviours adopted in one's 50s – eating a plant-based diet, keeping a low body mass index, exercising regularly, not smoking and limiting alcohol – raised one's odds of ageing healthily by 18 per cent.
Beyond lifestyle changes, other basic day-to-day changes can be hugely beneficial.
TAKING MEDICATION PROPERLY
Medicines to manage chronic diseases are often quite effective. But many people simply don't take their prescriptions correctly or completely. This is known as medication nonadherence, and it is a significant barrier to effective care.
A 2021 study by local nurses revealed that 60 per cent of people over the age of 60 don't take their treatment right – they either forget, don't take or may not properly dose their medicines.
This phenomenon is repeated throughout the region: Studies in Thailand, Vietnam, Malaysia and elsewhere have found nonadherence rates higher than 50 per cent among elderly populations.  
A variety of factors contribute to nonadherence, from patients deliberately skipping doses for fear of side effects to simply forgetting which pills they need to take and when. Research published by the American Heart Association found that going from two to three prescriptions doubled people's rate of nonadherence.
Family members and other caregivers can help older loved ones organise and maintain their prescriptions, for instance creating a routine at home that includes taking medication. We are also witnessing a positive mindset shift in medical practice, which focuses more on the patient's emotional and psychological needs and goes from treating diseases to treating people.
MAKING NUTRITION A COMMUNITY AFFAIR
Just as taking medicine properly optimises treatment, balanced nutrition helps older adults maintain their health.
As we age, nutrition-related conditions can affect us more readily. Sarcopenia, which is age-related muscle loss, affects 32 per cent of people in Singapore aged 60 and above. Those with sarcopenia also have a higher risk of frailty and type 2 diabetes.
Good nutrition and eating habits are essential for muscle health. For seniors, however, healthy eating can be challenging, especially if they eat in isolation.
Older adults make simpler – and therefore less nutritionally diverse – food choices when eating alone, according to a paper by the Asian Working Group for Sarcopenia. The research shows that when older people eat together in social settings with a variety of food on offer, they tend to eat more and make better choices.
Combining exercise with communal eating has an even greater effect on muscle health. Research in Japan cited by the working group found that those who combined light exercise with communal eating lost more body fat and did better on muscle-health tests than those who just ate communally.
EMPOWERING ALL WITH KNOWLEDGE OF AGEING
Getting empowered on healthy habits starts before old age. Healthcare providers can help us understand how ageing will affect us so we can live our later lives fully.
This is also where family members and caregivers can effect positive change during holiday gatherings. Just talking to relatives to better understand their needs and goals and how they are coping with their current situations can help identify areas for strengthening their care.
Governments can also help people understand the changes and challenges they might face as they age. MOH's I Feel Young campaign gives a holistic overview of how to age healthily, from staying active, fostering community to maintaining a safe and supportive home.
But patient empowerment goes beyond education. It includes changes in the behaviour of healthcare providers to make sure people feel comfortable speaking their minds while receiving care. This can mean changing the conversation between patients and their doctors to encourage listening and understanding on both sides.
The more we know about the changes in our bodies and minds as we age, as well as how our loved ones are faring, the better we can make our golden years shine.
Huseyin Basciftci

, MD

, is Medical Director, Emerging Markets at Abbott.