Commentary: Finance companies are desperately trying to figure out Gen Z consumers
This age cohort's obsession with customised experiences poses significant challenges for companies, says the Financial Times' Gillian Tett.
NEW YORK: In recent months, payments company Visa has quietly started to offer customers a new feature: A digital tool that lets them cap spending in a personalised way, for example by restricting the bill at coffee bars to a preset limit each week.
Nothing odd about that, you might think. With inflation undermining household budgets, and credit card debt at record highs in countries such as the United States, consumers have reasons to restrict themselves.
But peer a little closer, and there is a twist: Visa's move is partly sparked by a scramble to make sense of the behaviour of Gen Z, or the cohort born between 1997 and 2012. "(Gen Z) wants control," explains Charlotte Hogg, chief executive of Visa Europe, who says the company is urgently "trying to figure out" how these teens and young adults think and behave.
DON'T ASSUME GEN Z ARE IDENTICAL TO MILLENNIALS
No wonder. It is a time-honoured feature of any society that elders decry the antics of their kids and grandkids - and assume that the latter will become more like the former when they "grow up".
And since most business leaders today are baby boomers or members of Gen X, (born, that is, between 1946 and 1964, or 1965 and 1980, respectively), many feel baffled by Gen Z, and assume they are identical to millennials (or those born between 1981 and 1996).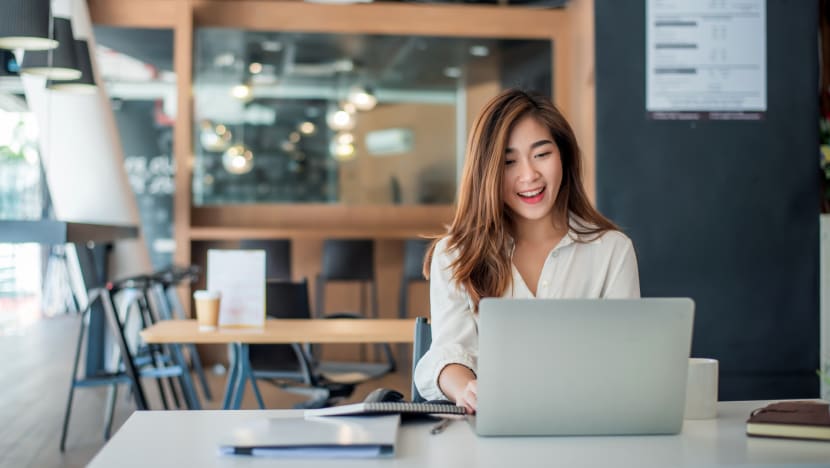 However, Gen Z also has a higher incidence of self-reported mental health issues than millennials, while its members prefer to get their information from online peers rather than authority figures.
These findings, which echo similar studies by McKinsey, undoubtedly reflect the fact that Gen Z-ers are digital natives whose lives have been shaped by the aftershocks of the global financial crisis, the COVID-19 pandemic and the war in Ukraine.
PERSONALISATION AS A WAY OF LIFE
But the most striking issue that defines Gen Z is something else: Personalisation. A cohort steeped in digitisation and smartphones considers it entirely normal and desirable to customise everything - from their music, media, food and holidays to their politics, gender identities and working practices.
I call this the era of "Gen P", which has led to the rise of a "pick'n'mix" or "playlist" approach to life, in which personal choice rules supreme. To Gen Z, the idea of accepting preselected roles or consumption packages feels as outdated as only listening to music on the radio picked by somebody else. Instead they want to exercise choice.
To boomers and Gen X-ers, this trend can seem irritatingly entitled. Just ask any middle-aged manager who has tried to persuade younger staff to work in an office at set hours. As a survey by Workplace Intelligence and Amazon shows, if Gen Z-ers cannot customise jobs to their needs, they prefer to quit.
For Gen Z, and many millennials, this pick'n'mix approach feels not just empowering but normal.
Hence the challenge for financial companies. Most mainstream legacy groups built their 20th-century businesses by selling the value of "expertise". Many also offer a "one-size-fits-all" model, observes Nafeesa Jafferjee, co-founder of Quirk, a youth-focused financial-adviser app.
However, "Gen Z prioritises a personalised experience" in finance, argues Tim Tkachenko, founder of the Qure Finance app. Hence many fintech start-ups are now scrambling to respond to this shift.
Some, such as online brokerage Robinhood, have done this in eye-catching style. During the pandemic it expanded rapidly by enabling users to customise their financial investments, often on the back of crowdsourced advice. Crypto featured prominently, which makes sense given that digital assets are effectively a customised form of money.
CRYPTO COLLAPSE TAKEN THE SHEEN OFF FINTECH START-UPS
However, the crypto implosion has taken the sheen off Robinhood and other fintech start-ups. The really interesting issue to watch now is how legacy groups will respond - and whether this will reshape financial services more broadly.
Take Visa. Hogg says that its customised control tools were initially developed with younger customers in mind. But she now realises that the feature can appeal almost as much to older users, since the personalisation trend is spreading up the age cohorts.
Larry Fink, chief executive of BlackRock, agrees. He tells me that he foresees a future where asset owners of all sizes, however small, will use digital tools to customise portfolios with previously unimaginable ease, particularly around issues such as the environment.
Eventually he expects them to be able to exercise their shareholder voting rights directly - without asset managers - if they choose to do this.
But will they? It is still unclear. However, the key point is this: Since trillions of dollars will be passed down the generations in the coming years, via inheritances, investors cannot afford to ignore these behavioural shifts.
Whatever you think about the values of Gen Z and millennials, this is not your grandparents' market anymore. Get ready for the rise of Gen P.
Source: Financial Times/ch