Commentary: Don't let crypto collapse cast a pall on blockchain philanthropy
Despite the crypto carnage of 2022, blockchain-enabled fundraising remains a promising option to transform the charity landscape, says Digital Philanthropy's co-founder Lim Soon Ying.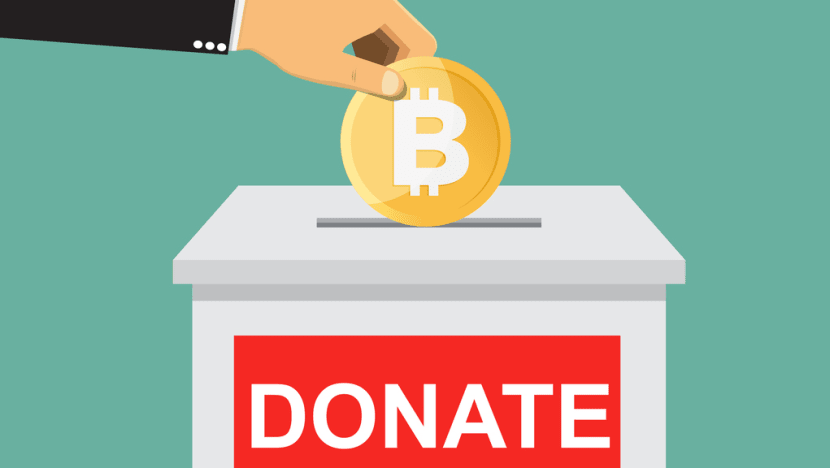 SINGAPORE: For the past few years, we've been inundated with news on cryptocurrencies, blockchain, non-fungible token (NFT) and the metaverse.
But, blockchain's history dates back to more than 10 years ago, when it was introduced as the technology underpinning Bitcoin in a white paper published under the anonymous Satoshi Nakamoto in 2008.  
Since then, with the rise and fall of cryptocurrencies and blockchain, we've seen a shift towards the potential of such a technology across multiple industries, ranging from e-commerce, banking, and even audience engagements and royalty payments.
However, alongside this emergence is the bad reputation surrounding cryptocurrency, which is often associated with words like scam and fraud. Add to that a heavily speculative market and a lack of transparency in processes and transactions, and it's no wonder crypto imploded in 2022.
But it is necessary to be clear about the fundamental difference between cryptocurrencies and blockchain technology, and whether it is indeed possible to utilise blockchain for good.
At its most basic, blockchain acts as a digital ledger of information that cannot be easily tampered with, hacked, or cheated, with such a feat made possible through the duplication and distribution of data across the entire network of computer systems on the blockchain.
On the other hand, cryptocurrencies are a digital currency created using encryption algorithms that allows for highly encrypted transactions, making all exchanges of the currency highly secure. Additionally, many cryptocurrencies also use blockchain for managing and recording transactions, acting as an accounting system that tracks where, when, and to whom donations are distributed, thereby encouraging transparency.

Such a trait also makes them decentralised in nature as compared to traditional currency, which are typically managed and controlled by a central governing authority.
CRYPTO PHILANTHROPY
In the past few years, crypto philanthropy has increasingly been gaining prominence. One of the earliest examples was in 2017 when an anonymous Bitcoin millionaire known only as Pine, established the Pineapple Fund, a philanthropic purse to donate US$55 million worth of Bitcoin to charities. The funds supported a variety of projects, from clean water supply to clinical trials for post-traumatic stress disorder treatment.
Since then, crypto philanthropy has come to be seen as a great way to connect with the young and tech-savvy, especially as more organisations around the globe make the move towards accepting donations in Bitcoin, Ethereum and other cryptocurrencies.
Fidelity Charitable, a public charity that helps donors support non-profit organisations, received US$331 million worth of donor crypto contributions in 2021, liquidating the assets for philanthropy. That was an increase of 1,082 per cent from the US$28 million it got in 2020.
Crypto donation platform Giving Block also saw a rise in crypto philanthropy in 2021, with donations soaring a massive 1,558 per cent from a year earlier to nearly US$70 million.
LISTEN: Why has cryptocurrency gone from rock star to rocky ride?
BLOCKCHAIN FOR GOOD
In Singapore, at least one charity welcomes cryptocurrency donations, the Singapore Red Cross Society.
However, there seems to be a lack of a national database on crypto donations in Singapore, which may partially explain why there is a lack of trust and understanding about the possibilities between donors, stakeholders and charities.
In hopes of laying the foundation of trust within this ecosystem, my colleagues and I founded Digital Philanthropy, which gives charities access to blockchain-enabled fundraising. Digital Philanthropy presides under Goya Universe, a metaverse platform.
Such a move comes at a tipping point in a so-called crypto winter period whilst businesses and people around the world have started taking their first steps into Web3, cryptocurrencies and the metaverse.
TRUST THE PROCESS
For cryptocurrency donations to become a normalised aspect of philanthropy, platforms must ensure that donors are not inundated with the processes of blockchain and the metaverse.
Platforms also need to ensure that all processes are handled intuitively. For example, a platform can offer a flexible array of donation methods such as NFT sales, cryptocurrency transfers, or by direct traditional donations through credit cards and PayNow transfers, thereby increasing their reach.
Seamlessness should also be applied along every step of the donation transference process. In this aspect, Goya Universe ensures that it does not hold crypto currencies donated for more than a business day. All crypto donations are also off-ramped to fiat currencies by a Monetary Authority of Singapore's (MAS) licensed payment services provider, and the fiat currency is then transferred directly to the beneficiaries.
Platforms should track all donations, crypto or otherwise, in respect of the crypto amount donated and the actual amount off ramped into fiat currencies for the beneficiaries. Data on how these funds are then used by beneficiaries should then be similarly uploaded on blockchain to enhance accountability to donors.
The common concern with crypto donations is anonymity. Often, it is just a wallet address that is making the donation. If the donation is too large, donations should be held in a custodian wallet while the owner of the wallet undergoes a third-party KYC (know your customer) test, which verifies his identity and performs background checks before allowing the process to be completed. These are put in place to ensure that all donations are protected from money laundering.
TRANSFORMING THE METAVERSE INTO THE BETTERVERSE
Technology must always be used for the betterment of others in society. The metaverse is no exception to this, especially when it holds immense potential for the future of philanthropy.
Affectionately referred to as the "betterverse", platforms must also provide a conducive environment that allows safe social interactions and when it comes to charity, full transparency, and oversight for donors.
But it's not just donors that platforms must take into consideration. NFT artists have also become front and centre of the push towards crypto philanthropy. Think of the metaverse as a blank canvas where works can be displayed 24/7 in virtual galleries.
These artists are then able to contribute works for NFT auctions or to have a percentage of their sales given to charity.
Last year, The Food Bank Singapore held an NFT auction to raise funds for 10,000 beneficiaries in Singapore.
In 2021, NFT charity auction Blockchain for Good, jointly hosted by Blockchain Association Singapore (BAS) and the National Trades Union Congress U Care Fund, raised more than S$400,000 to help lower-income union members and their families.

Already within a few years, blockchain has changed the philanthropic landscape, opening a wide array of opportunities to serve communities worldwide as a force for good. Various industries and jurisdictions are exploring or implementing its applications. The real question and test are just how transparent organisations, charities and stakeholders want to be to their donors and community.
Only time and the evolution and improvement of technology and processes will tell.
Lim Soon Ying is CEO of Web3re Technologies and co-founder of Digital Philanthropy.
Editor's note: This commentary has been updated to reflect that the Singapore Cancer Society and Singapore Children's Society does not accept cryptocurrency donations. We apologise for the error.