Commentary: Jokowi should tackle global food shortages with Indonesia's G20 presidency
Indonesian President Joko Widodo is has long practised mercantilist diplomacy, driven by maximising trade and investment for the country. The world now expects him to play a more constructive role at the G20, says an economist.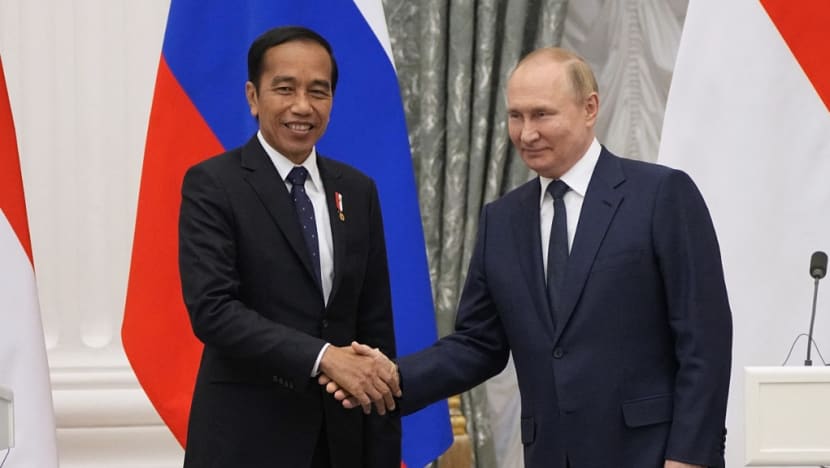 JAKARTA: Indonesian President Joko Widodo's recent high-profile visit to Europe brought a modicum of hope to opening a peace dialogue between Russia and Ukraine and resolving the Black Sea blockade of wheat, grain and fertiliser exports due to the conflict.
Poor households, low-income countries, and countries already experiencing humanitarian crises, such as Yemen, Syria and Lebanon, are hardest hit by protracted trade disruptions and elevated food prices because of the war in Ukraine.   
By having Russian President Vladimir Putin's ear without upsetting his Western friends, Indonesia is increasingly showing itself as perhaps the best-qualified country to lead the G20 at this challenging time.
Leveraging on its standing in the world and core interests in multilateral engagement, and bolstered by President Jokowi's personal charm offensive, Indonesia was able to influence Western G20 leaders to reconsider attending this November's Bali Summit, despite initial boycott threats if Putin attends the Summit or remains in the grouping. The host country can focus on the more difficult task of the G20 agenda and Communique.
The G20's origins go back to the 1998 Asian Financial Crisis. Its elevation after 2008 to a leaders' summit helped mobilise the global response to the Global Financial Crisis, and has changed the whole structure of global governance.
The G20 is the first global forum of international economic cooperation that includes both developed and developing countries, representing about 95 per cent of the world's GDP in 2020.
But the challenges the G20 faces today are more complex and centred on the gaps and weaknesses in global governance that have emerged over time. It must now grapple with COVID-19 impacts, the deepening geopolitical divide and the war in Ukraine.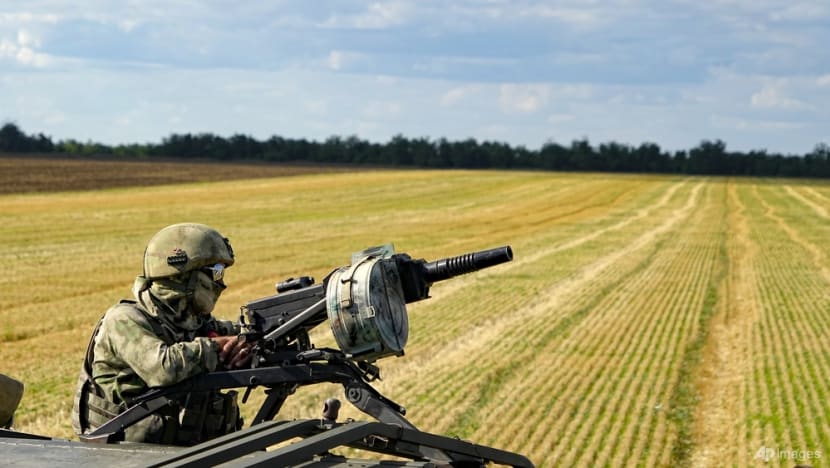 The war has huge ramifications on the global economy, especially from the food and fuel price hikes. The G20 has the convening power to address global crises and expectations run high that, with Indonesia at the helm, the G20 will steer the world out of our many woes.
GLOBAL FOOD SECURITY HIGH ON THE AGENDA
Indonesia's G20 Presidency has set three priorities: Global health infrastructure, digital economic transformation and energy transition. However, due to food and fuel price hikes, global food security is rising up the G20 agenda.
In May, the UN General Assembly adopted a resolution without vote on the "State of Global Food Security" calling upon the international community, including the G20, "to place global food security at the top of their agenda and to support multilateral efforts in finding affordable solutions to the crisis."
Although global food security has long been discussed in the G20 Summit (since 2011), progress on global food security cooperation is disappointing.
Global and regional food security responses are almost non-existent despite the recurring global food crises.
In fact, there has been no international food treaty in global history. There is no established mechanism to help countries in dire need of food when a large-scale disruptive conflict occurs.      
Concrete steps toward global food cooperation could be a legacy of Indonesia's G20 presidency, and a historic achievement. This cooperation could be in the form of global and regional food buffers and data transparency of national food reserves, or even an international food treaty that obliges surplus countries to assist others during times of shortage.
Without such cooperation, we will continue to see recurring global food crises, including those coming from export bans.
Behaviour must also change, at all levels. Psychological fear of food shortages, real or perceived, tends to trigger countries and households to shift from "just in time" to "just in case" mode, leading to self-fulfilling prophesies, as hoarding by countries and households amplify panic and engender full-blown crises.
But with cooperation, countries and households can resist hoarding or banning exports when there is a hiccup in food supply or prices. Confidence in international trade on food can ride out the storm. Such efforts at global cooperation might look like pie in the sky, especially when multilateralism seems to be on the decline.
However, this global effort might be worth a try, considering how India's implementation of a national food buffer stock and public food distribution system seemed impossible within its sprawling and noisy democracy – until it happened.
INDONESIA MUST WALK THE TALK
To exercise credible leadership, Indonesia must walk the talk and be consistent. On the one hand, President Jokowi portrayed himself under the bright media spotlight as a humanitarian and peace-keeping president, trying to save the world from the global food crisis.
On the other hand, his administration's recent blanket export ban, albeit brief, on palm oil worsened the global food crisis. A prolonged ban could have had dire global inflation and food security ramifications, since Indonesia is the world's largest producer and exporter of palm oil.
The recent reshuffle of his trade minister after the uncontrollable rising cooking oil price saga also does not convince analysts that Indonesia will prioritise sound international trade stances over populist policies. 
Indonesia's President Jokowi's foreign policy has been characterised as mercantilist diplomacy – driven primarily to maximise trade surplus and investment flows into the country. In his words, "friends with benefits – making friends with countries that can provide us with benefits."
That quote, from the book Man With Contradictions, encapsulates his colloquial interpretation of Indonesia's long-standing principle of "free and active" foreign policy – meaning no formal military and security alliances with any country.
However, the world expects Indonesia to play a more constructive role than just mercantilist diplomacy. The momentum of global cooperation from his Europe visit must be carried on to the G20 Summit and manifested into global cooperation on concerns universally shared by G20 countries, including global food security.
Maria Monica Wihardja is Economist and Visiting Fellow in the Indonesia Studies Programme and the Regional Economic Studies Programme at ISEAS – Yusof Ishak Institute. This commentary first appeared on ISEAS – Yusof Ishak Institute's blog, Fulcrum.