Commentary: Draw the right lessons from Joseph Schooling, Amanda Lim's cannabis case for the benefit of future athletes
While national swimmers Amanda Lim and Joseph Schooling have apologised for their drug investigations, Singapore must examine the factors and look for ways to support athletes, says SUSS sport professor Eugene Chew.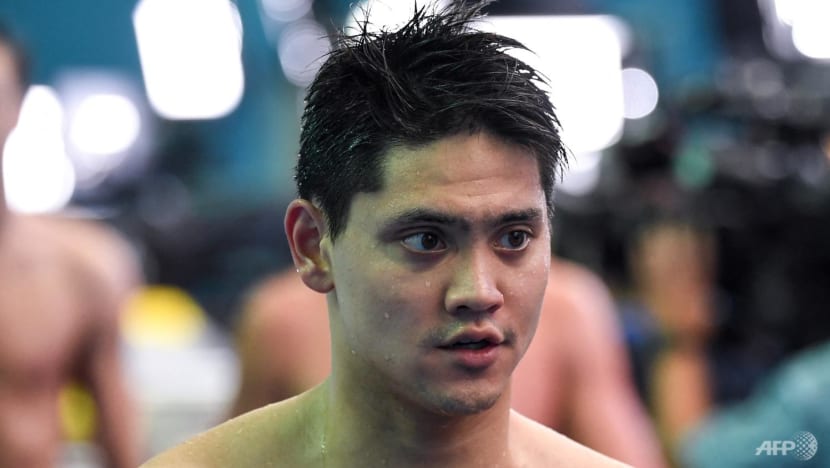 SINGAPORE: It was disheartening to hear the news on Tuesday (Aug 30) that two of our top swimmers, Amanda Lim and Joseph Schooling, have been investigated for using cannabis. Olympic champion Schooling confessed to consuming cannabis overseas, which is classified as an illicit drug by the Central Narcotics Bureau (CNB).
As national carded athletes, they are expected to set good examples for our youth and uphold the image of Singapore.
All three key sport agencies - Sport Singapore, Singapore National Olympic Committee, and Singapore Swimming Association - have issued statements that the use of banned drugs by national athletes is not to be tolerated.
While both Lim and Schooling have apologised publicly for their misdemeanours, further investigations and deliberations will be conducted to determine the next course of action.
Certainly, next steps must include a critical examination of the factors that have brought us here, drawing lessons that will benefit other and future athletes.
EXAMINING THE SWIMMING SCENE
Competitive swimming is tough. Swimmers start training from a young age - Schooling left home at age 13 to train in the United States.
They undergo gruelling training regimens, twice a day and often up to six days a week. And that's on top of other commitments like their studies, family, friends, and National Service.
They learn to develop nerves of steel, competing against established swim champs and aspiring hopefuls alike at the highest level in their sport.
We may cheer or cry with them but the reality is this: The weight of a nation's hopes is not a load that many of us know or understand - certainly not before the high of Schooling's Olympic record-setting win at the 2016 Rio Olympics nor after the low of finishing last in his 2020 Tokyo heat.
Elite athletes draw public attention. They reap returns from their success such as sponsorships and product endorsements but also bear the brunt of public criticisms when things go wrong.
Hence, athletes' parents and the wider social context around the swimmers - coaches, sport science specialists, sport administrators - play important roles in ensuring that they can manage the physical load and mental strain.
LESSONS FOR ALL ATHLETES
The challenges and demands of an elite athlete are not unique to swimmers. With more Singaporeans in more disciplines making their mark on the world stage – from diving and gymnastics to badminton and silat - and inspiring another generation to pursue sporting dreams, we see just how high the stakes are that we get the supportive community right.
We should continue the investments in our athletes and fine-tune our athlete support initiatives and services. So the investigations must be seized as opportunities to look at broader issues and potential pressure points that affect them.
But this should (hopefully) not result in just more punitive measures. The aim should be to help, not condemn, and can look at various initiatives that will help athletes deal with the pressure of training and competition, and juggling their commitments.
Whether the swimmers did it out of poor judgement or "a moment of weakness" as Schooling has put it, it is not helpful to speculate.
Love it or loathe it, Schooling and Lim are aware of the expectations that comes with wearing the flag on their caps. They know they will have to bear the consequences of their behaviour.
Stopping at punishing Schooling and Lim would be a disservice to our athletes. Gaining a better understanding of the social environment that they are in may help us provide the appropriate and conducive support they need.
Associate Professor Eugene Chew is Head, Sports and Physical Education Programme, S R Nathan School of Human Development at the Singapore University of Social Sciences.