Commentary: More effort needed to ensure food safety for Malaysians
Some in Malaysia are urging authorities to step up enforcement after the tragic deaths of an elderly couple who ate pufferfish. There are other food safety issues deserving of more attention as well, says health journalist Loh Foon Fong.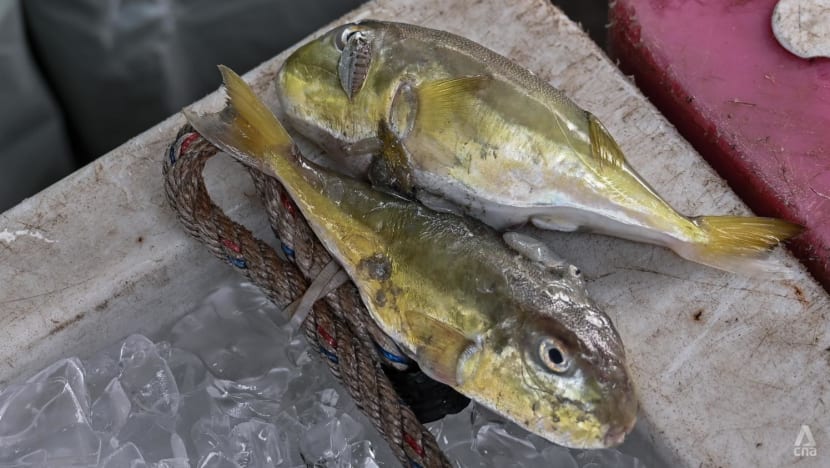 KUALA LUMPUR: Pufferfish consumption is not common in Malaysia but the tragic deaths of an elderly couple in Kluang, Johor after eating the fish has raised concerns about food safety.
The Johor State Health Department has reportedly started an investigation into this pufferfish transaction. The Food Act 1983 makes it to illegal to sell any substance which is "poisonous, harmful or otherwise injurious to health".
As almost all types of pufferfish contain tetrodotoxin, eating improperly prepared pufferfish can lead to numbness and tingling sensation around the mouth, nausea, and vomiting and may lead to paralysis and respiratory failure and death.
Ms Ng Ai Lee, the couple's daughter, told CNA her father did not know the fish was poisonous.
PUFFERFISH EATEN IN SOME FISHING COMMUNITIES
While Johor Fisheries Department director Zainudin Abdul Wahab told Malaysian media that pufferfish has no value and is often thrown back out to sea by fishermen, it has been seen sold in markets in parts of Sabah and Sarawak.
Certain communities seem to know which species are not poisonous or are experienced enough to remove the toxic parts such as the liver and ovaries.
Kapayan Assemblywoman Jannie Lasimbang told me that most Sabahans do not eat it but some in Semporna - home of the Bajau Laut or sea gypsies - who know how to handle the fish eat it. She told me that from information she gathered, people still sell it in the market and the authorities are unable to fully control its sale.
Gerai OA, an indigenous craft shop, recently said on Facebook that some living near the coastal areas including the Bajau Laut do consume pufferfish and that fresh pufferfish can occasionally be seen for sale at a tamu (native market).
One Facebook user in Sarawak, Paul Si, described pufferfish roe as especially nice, and said: "Ikan buntal (pufferfish) is a popular delicacy in parts of Sarawak that used to be called Second Division, in the towns of Spaoh, Pusa, Maludam, Betong and the surrounding areas".
Over in Peninsular Malaysia, the Center for Orang Asli Concerns coordinator Dr Colin Nicholas told me that the Orang Asli (a collective term for various indigenous communities in Peninsular Malaysia) generally do not eat pufferfish although some deaths had occurred many years ago in a family from the Jakun tribe near Mersing.
TOXIN IN OTHER FOODSTUFF
Reported cases of pufferfish poisoning are few. On Mar 30, director-general of health Dr Noor Hisham Abdullah said that 58 pufferfish poisoning incidents, involving 18 deaths, were reported from 1985 to March this year.
He said that the Ministry of Health had produced materials to educate the public on food safety including the dangers of eating pufferfish.
Though the tragic incident in Johor has highlighted the dangers of eating pufferfish, it is not the only food item that contains tetrodotoxin poison, a potent neurotoxin. It is also found in several marine organisms.
National Poison Centre pharmacist Sazaroni Md Rashid told me that while pufferfish is the most commonly known source, other tetrodotoxin cases reported include horseshoe crab, certain species of octopus, squid, blue-ringed octopus, and some types of shellfish.
"It's important to note that the consumption of these foods carries a high risk of tetrodotoxin poisoning and should be approached with caution," she said.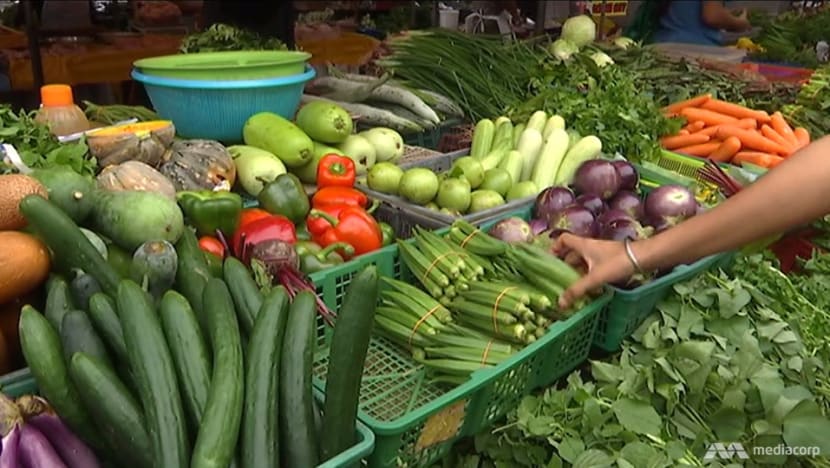 DANGER OF PESTICIDES AND OTHER UNSAFE CHEMICALS
But Dr Mustafa Ali, a professor in pharmacology and toxicology, told me that issues with naturally poisonous food tend to be few and isolated. "The greater danger is food with colourings and additives that are not meant for food and they are usually sold in rural areas where enforcement may not reach them," he said.
Examples of concern that the authorities should test are colourings in belacan (fermented shrimp paste) and additives in bean curd and fishballs, he said. He said as more unsafe or potentially harmful chemicals - such as certain flavourings, colourings, preservatives or adulterants - are used or identified, enforcers will have to keep up with the changes.
Last month, the Consumers' Association of Penang revealed that from a total of 112 samples of vegetables and 20 samples of rice tested in Penang, 98 samples or 87.5 per cent of vegetables and 11 samples or 55 per cent of rice contained pesticides. It warned of the excessive use of pesticides and the unauthorised use of specific pesticides on some crops.
The association's research officer Hatijah Hashim told me that the pesticide Abamectin is only allowed to be used on fruits such as watermelon, cucumber and tomato, but had been found in celery and spring onion. The law allows Abamectin to be used in fruits because it takes a long time for the pesticide to dissipate, but it was used in fast-growing vegetables resulting in high residue at harvest, she told me.
When consumed, Abamectin can cause dilated pupils, vomiting, tremors, seizure, partial ptosis, confusion and coma.
Separately, another pesticide Carbofuran - which can result in weakness, sweating, nausea and vomiting, abdominal pain and respiratory paralysis or death - will be banned in Malaysia from May 1.
MALAYSIANS DESERVE SAFE FOOD
"The authorities should conduct regular tests on food items in the market for pesticide levels and publicise the results so that consumers can avoid the food items that were found to contain pesticides," said the association's president Mohideen Abdul Kader in a statement.
Meanwhile, consumers are advised to demand better food production practices. As Hatijah rightly pointed out, "Malaysians deserve safe food".
The family of the deceased elderly couple as well as some netizens have urged the authorities to step up enforcement to prevent people from buying pufferfish. While more enforcement may be helpful in minimising poisoning cases, it may be a challenge in areas where people have traditionally consumed it without much issue.
But when it comes to food items like vegetables and rice that are more widely consumed, the authorities have a clear responsibility to step up monitoring before it becomes a wider public health issue.
Loh Foon Fong is a senior freelance health journalist based in Malaysia.