Commentary: Don't put down 'overpriced' food in New York's first Singapore hawker centre
New York City's first Singapore hawker centre has drawn flak for its high prices. Even amid rising food and energy costs, the burden is placed on hawkers to keep their dishes affordable, says cookbook author Pamelia Chia.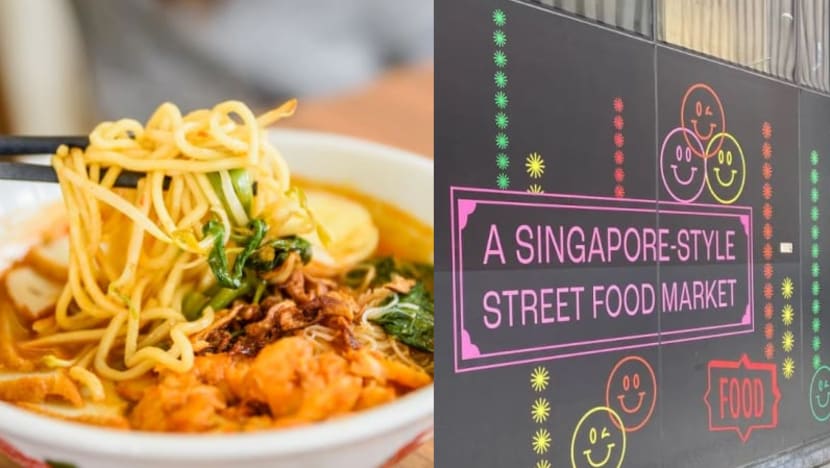 DAYLESFORD, Australia: "Singapore is very pathetic, no Singaporean restaurants around the world … Hawkers should be looking overseas."
So said KF Seetoh, one of Singapore's biggest proponents of hawker food, in a January 2021 podcast episode that I recorded with him. We were speaking about the importance of Singapore hawkers earning a spot on the UNESCO Intangible Cultural Heritage list.
"To get international recognition, that was the social goal. The commercial goal was that now we can properly tell and sell our food culture overseas."
It seems that Seetoh has accomplished his mission since the episode aired last year. Seetoh officially opened Urban Hawker in New York City on Sep 28, the city's first "Singapore-style street food market".
The 14,000 sq ft space houses 17 hawker stalls, offering familiar favourites such as chicken rice and satay in the Big Apple. But while some Singaporeans living there rejoiced, others cringed at the prices, taking to social media to voice their displeasure.
One stall in particular, Prawnaholic Collections, has been reported to sell prawn mee for the equivalent of S$26 – whereas in Singapore, a bowl goes for S$7.
SINGAPORE'S VERSION OF FAST FOOD
Singapore's hawker culture has a long history that stretches back to the 1800s. Being a thriving port city, people from other parts of the world flocked to Singapore. Enterprising hawkers, toting their mobile kitchens on bamboo poles, made a living dishing up comfort food to immigrants hungry for a taste of home.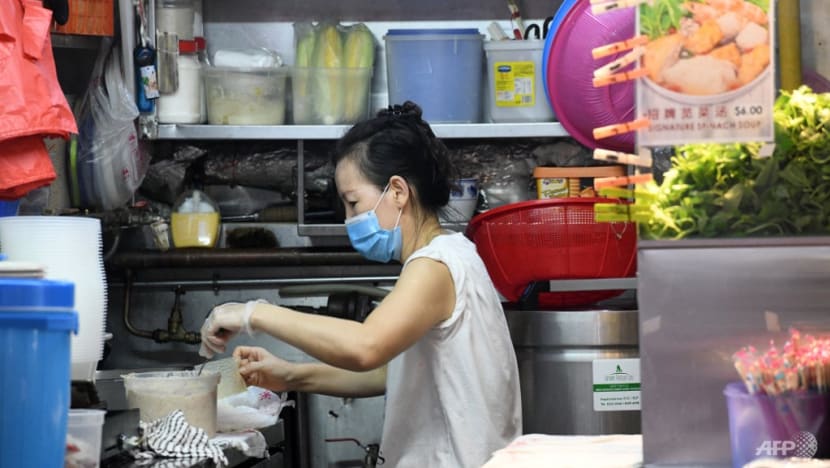 Hawker centres were built in the 70s, but vendors retained their street food roots and reputation for offering affordable eats. It was Singapore's own version of fast food, where for a few dollars, one would receive a piping hot plate of food in mere minutes. 
Over the years, ingredient and energy costs have been steadily on the rise, exacerbated by the COVID-19 pandemic, supply chain disruptions and the Ukraine war.
However, because of Singaporeans' price sensitivity when it comes to hawker food, prices in Singapore have largely remained constant. A burden is placed on our hawkers to keep prices low, as vendors and patrons alike share an unspoken assumption that the role of a hawker is to serve the community.
Jean Lim of Ah Hua Teochew Fishball Noodle shares that her father insisted on keeping prices low because "some elderly folk in the estate have difficulties even paying for a meal". Even with a 10-cent price hike, "the neighbourhood does make a big fuss".
In this light, the gripes over prices at Urban Hawker – which surpass the expected single-digit range – come as no surprise to me.
Prawnaholic Collections cited expensive manpower as a factor behind their S$26 price tag. I empathise. While there is no prescribed equivalent in Singapore, the minimum wage in cities such as New York can start from S$20.
Sydney-based Sook Yoon Yang, who used to run the now-defunct Cafe Rumah, shared with me: "How do you pay the right wage – the legal wage – and still be able to produce quality?" 
The high cost of imported ingredients is another hurdle to pricing. Alastiar Tan, chef of Rascals Collective, recounted being part of an event in Australia where beef rendang was served. The rempah (spice paste) ingredients cost as much as the beef itself!
AUTHENTICITY AND PRICING TWO SIDES OF THE SAME COIN
Other doubts around Urban Hawker concern how authentic the food would be. But authenticity and pricing are two sides of the same coin. Given how underrepresented Singaporean cuisine is overseas, an overseas hawker stall faces nowhere near the same amount of competition as one back home.
But, if the overseas hawker trade proves to be viable and lucrative because people abroad are willing to pay more for food, then more eateries might open, and a rise in standards would naturally follow.
While many Asian eateries may offer food that we consider watered down or catered to a different palate, might we consider that this could be because foreigners are the ones who would pay more for our food?
According to Yang: "Australians are used to paying a certain price when they dine out, so they will pay if that's the price it's meant to be … but there's also a group of (Singaporean customers) who will always say bak chor mee is S$3 at home; why am I paying S$18 for a bowl of bak chor mee here?"
Meanwhile, Seetoh is not backing down. In his characteristic no-holds-barred manner, he has clapped back at Urban Hawker's naysayers: "Best if you stay in Singapore and keep demanding hawkers must serve you cheap food."
It might be knee-jerk for Singaporeans to say that hawker food in New York is too expensive, but what if the reverse is true – that hawker food in Singapore is too cheap? Are we not willing to pay our hawkers what they are worth?
It is time that we value ourselves by placing more value, literally, on our own cuisine. Maybe then, we can keep hawker culture alive, perhaps beyond what a UNESCO award can do.
Pamelia Chia is the author of the bestselling cookbook Wet Market to Table, and the founder of Singapore Noodles, a newsletter with the mission of keeping Singapore's food heritage alive.